A delicious Amish Friendship Bread recipe covered in a cinnamon sugar mix. The starter recipe is included so you can share with friends!
We love breakfast breads! Our Sour Cream Banana Bread recipe gets amazing reviews. It's so moist and flavorful. Or try this Copycat Starbucks Lemon Loaf for a burst of citrus flavor!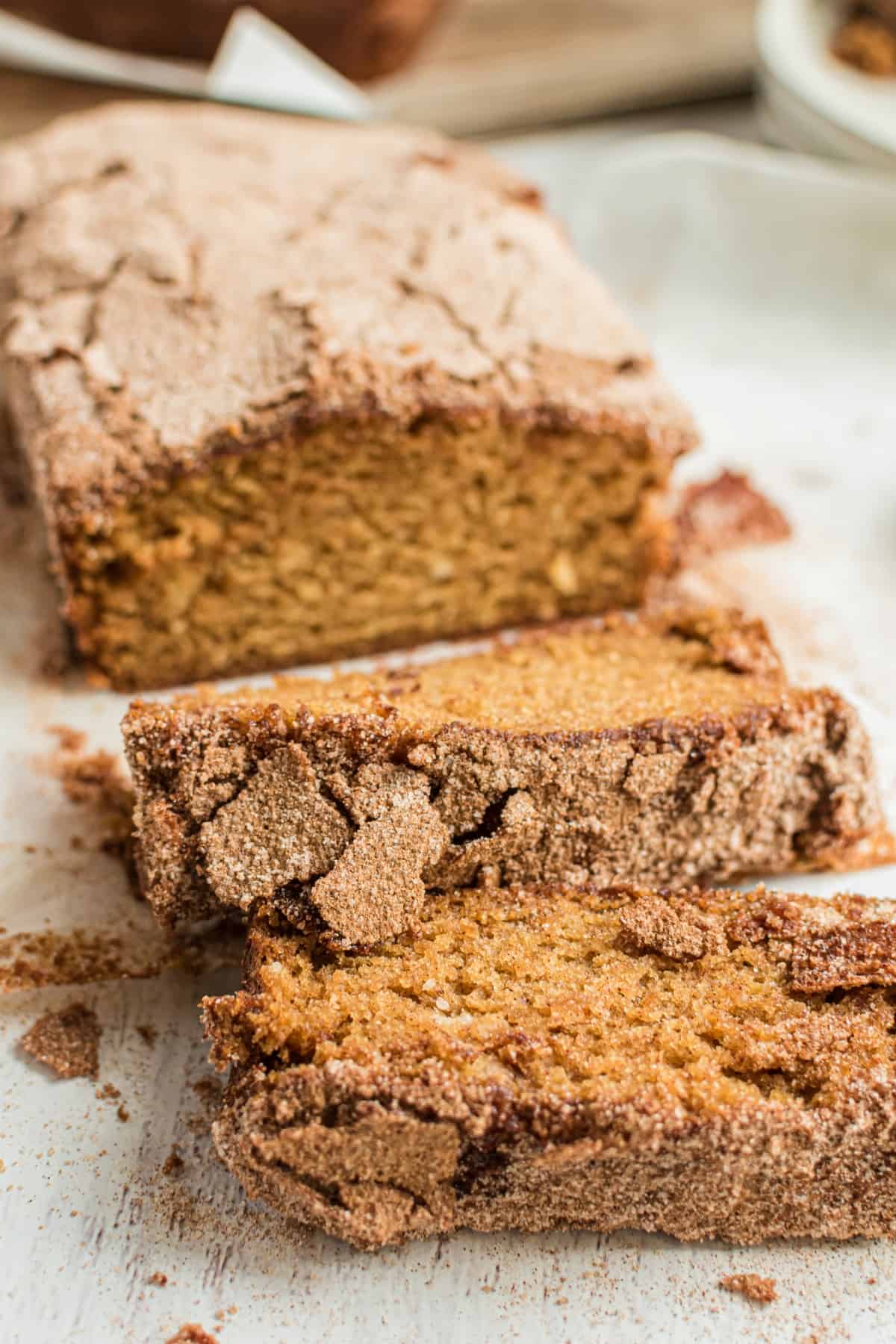 What is Amish Friendship Bread
Have you ever shared a bread starter with a friend?
This Amish Bread recipe is based on a tradition of passing a bread starter (a living yeast mix that provides the leavening) from person to person.
That's how it gets the name "Friendship Bread". You make a batch of delicious Amish bread then pass the starter along to the next one in line.
I've been baking versions of this Friendship Bread for as long as I can remember. It very well may have been the first homemade bread I ever baked!
Eaten fresh from the oven or toasted and slathered with butter, a slice of Friendship Bread tastes like love.
I didn't even tell you about my favorite part of Amish Friendship Bread yet: the cinnamon crust.
The crust is a thick, crunchy cinnamon sugar coating, especially if you generously coat it before baking like I do.
FAVORITE BREADS: Snickerdoodle Banana Bread | Zucchini Bread
If you're intimidated about making your own bread starter, don't be: it's super easy! With this bread, you can mix up the starter batter and use it in the bread right away or set it aside for later.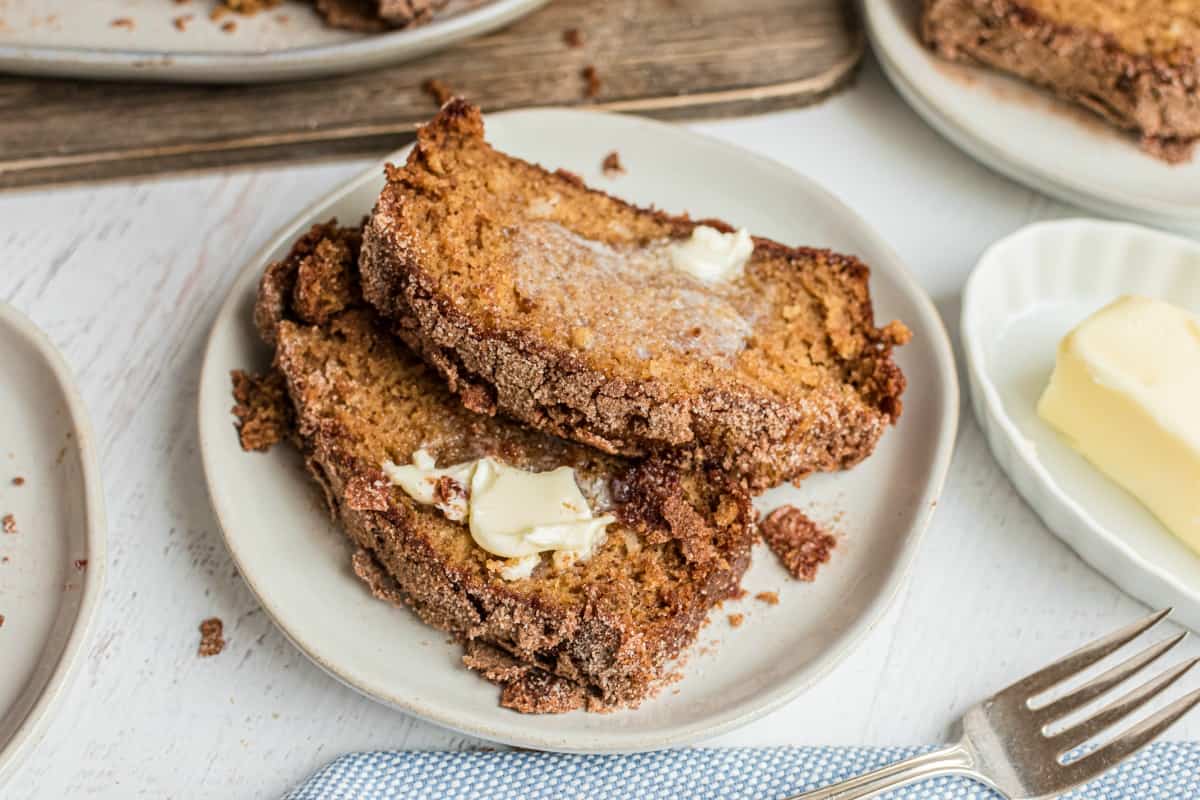 How to Make Friendship Bread Starter
To do this, mix yeast with 1/2 cup hot water until yeast is dissolved. Add 1 1/2 cup hot water, 1 cup milk, 1 cup flour and 1 cup sugar. Mix until blended. Use whisk if needed.
You now have enough batter for 4 portions.
Transfer 1 cup sized portions of the batter to THREE individual gallon size freezer bags and set aside.
With the fourth remaining starter batch, prepare the Amish bread.
PRO TIP: Don't want to give away the starters? Each of the 1 cup portions can be used immediately, and the result will be 8 loaves of bread (perfect for freezing).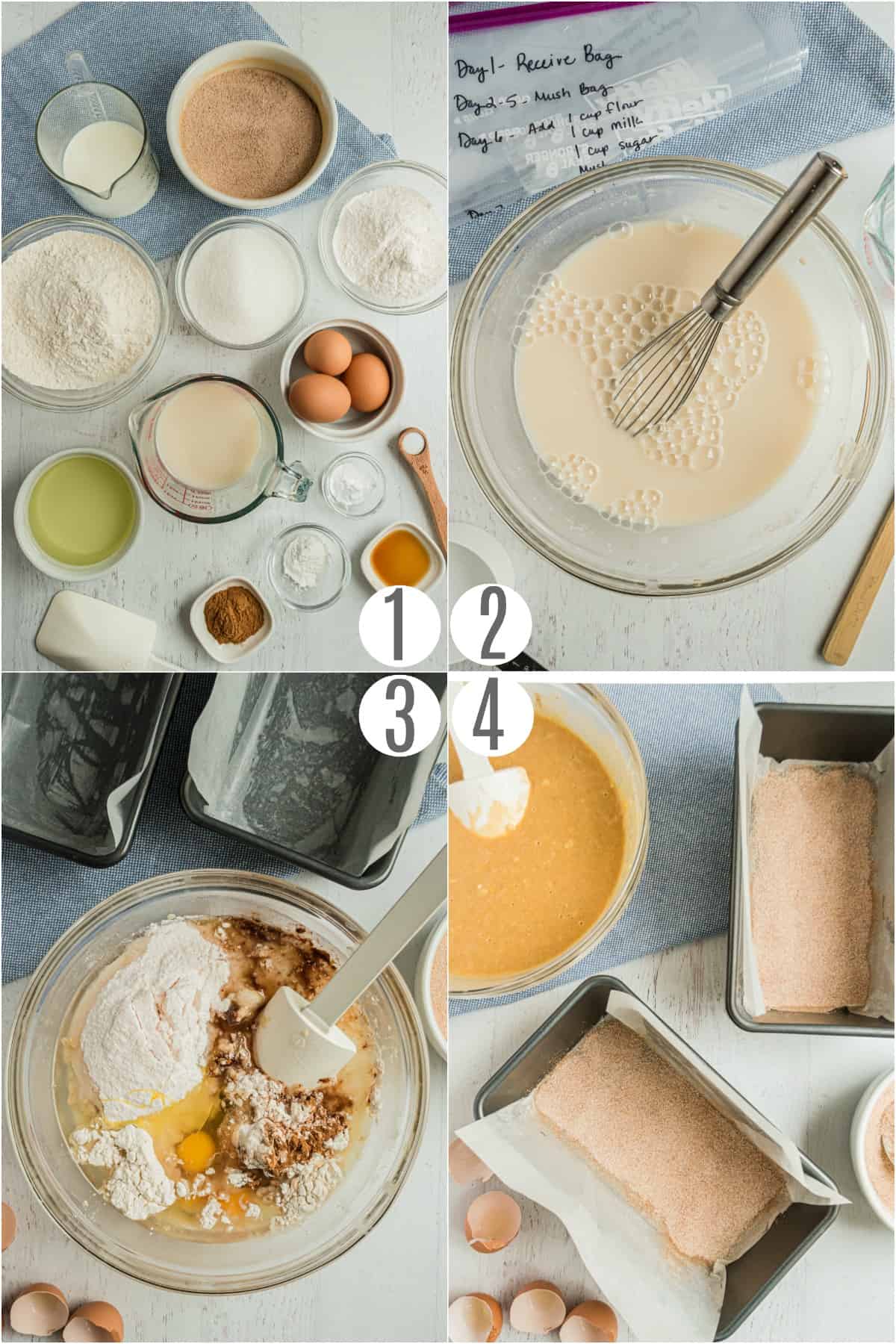 Ingredients Needed
Add these ingredients to the bowl with your starter for bread and mix to combine:
Eggs
Milk
Oil
Flour
Baking soda and baking powder
Instant Vanilla Pudding Mix
You'll have a thick and lumpy batter.
Bake the Friendship Bread
Combine sugar and cinnamon to make the topping.
Grease two loaf pans generously, After greasing the pan, sprinkle with a cinnamon-sugar mix.
Divide batter between two pans then generously top each battered pan with remaining cinnamon sugar mix.
This is what provides a nice crunchy cinnamon layer on the bread so be generous here!
Bake in a 325 degree oven for about one hour. Cool about ten minutes in pan, then remove to cooling racks. Delicious served hot or cold (with butter of course)! Enjoy.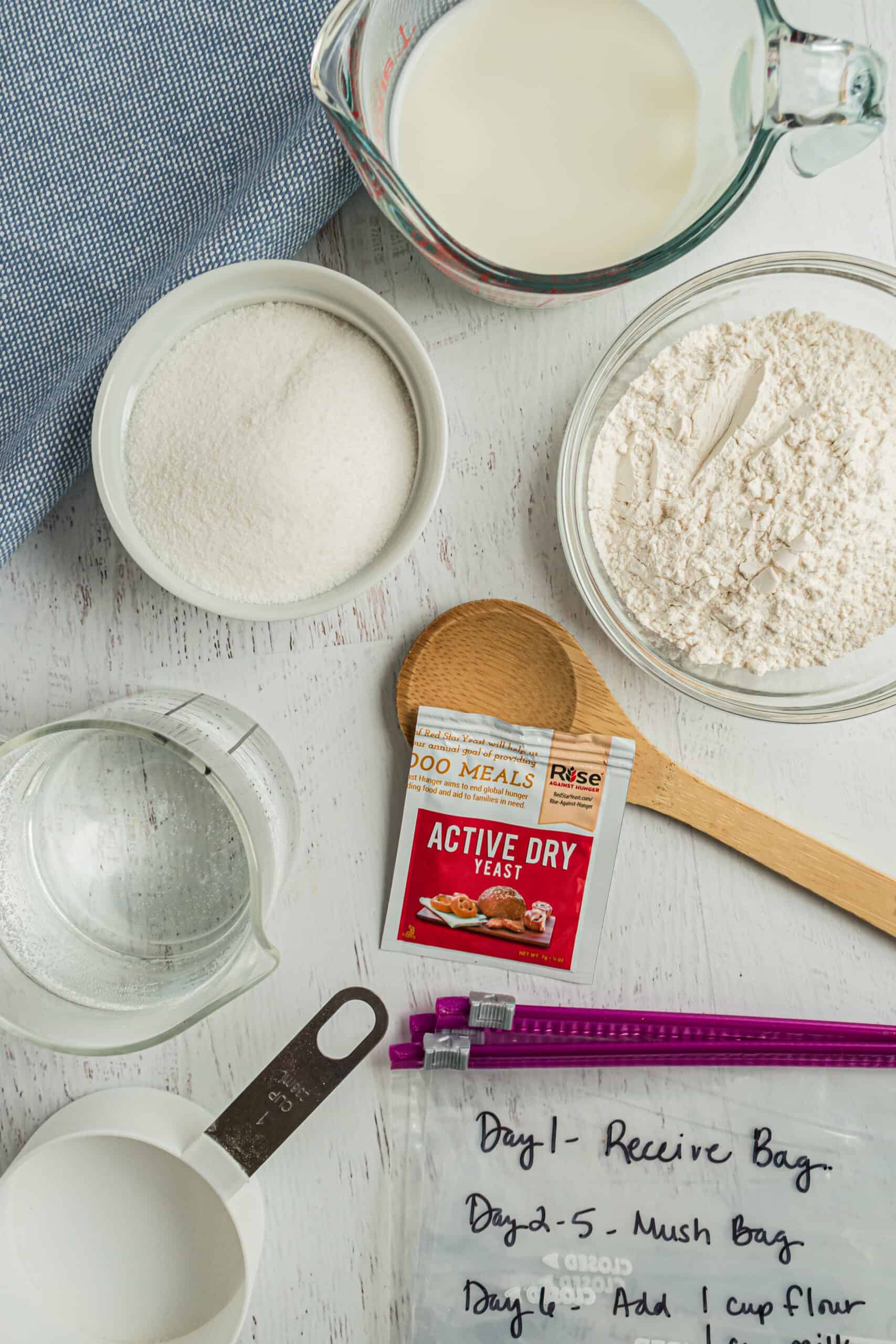 How to Use Starter for Bread
You know those three ziplog baggies full of good starter for bread you have leftover? You're going to use them indefinitely to keep making more and more bread!
Follow these directions yourself OR write the directions on a note card to deliver with the bag of starter you give to a friend.
Be sure to write these directions ON the ziploc bag.
DAY 1: This is the day you make starter or receive bag! Do nothing.
DAY 2- Day 5: Mush the bag with your hands to keep the yeast moving.
DAY 6: Add more flour, sugar and milk to the bag.
DAY 7- DAY 9: Mush bag daily again!
DAY 10: Bread baking day!
Pour contents of bag in large bowl, add 1 1/2 cup each of flour, sugar and milk. Measure out 1 cup into 3 ziploc bags like you did the first time you made the starter; the cycle keeps repeating.
With remaining batter follow instructions above for making bread. ENJOY!
Storage
This is one of my favorite loafs of bread to freeze! I'll often make multiple loaves at once so we always have some stocked in the freezer.
When eaten fresh, this bread is best within a day or two. Leftovers are also amazing toasted (in the oven or toaster) or used in French Toast.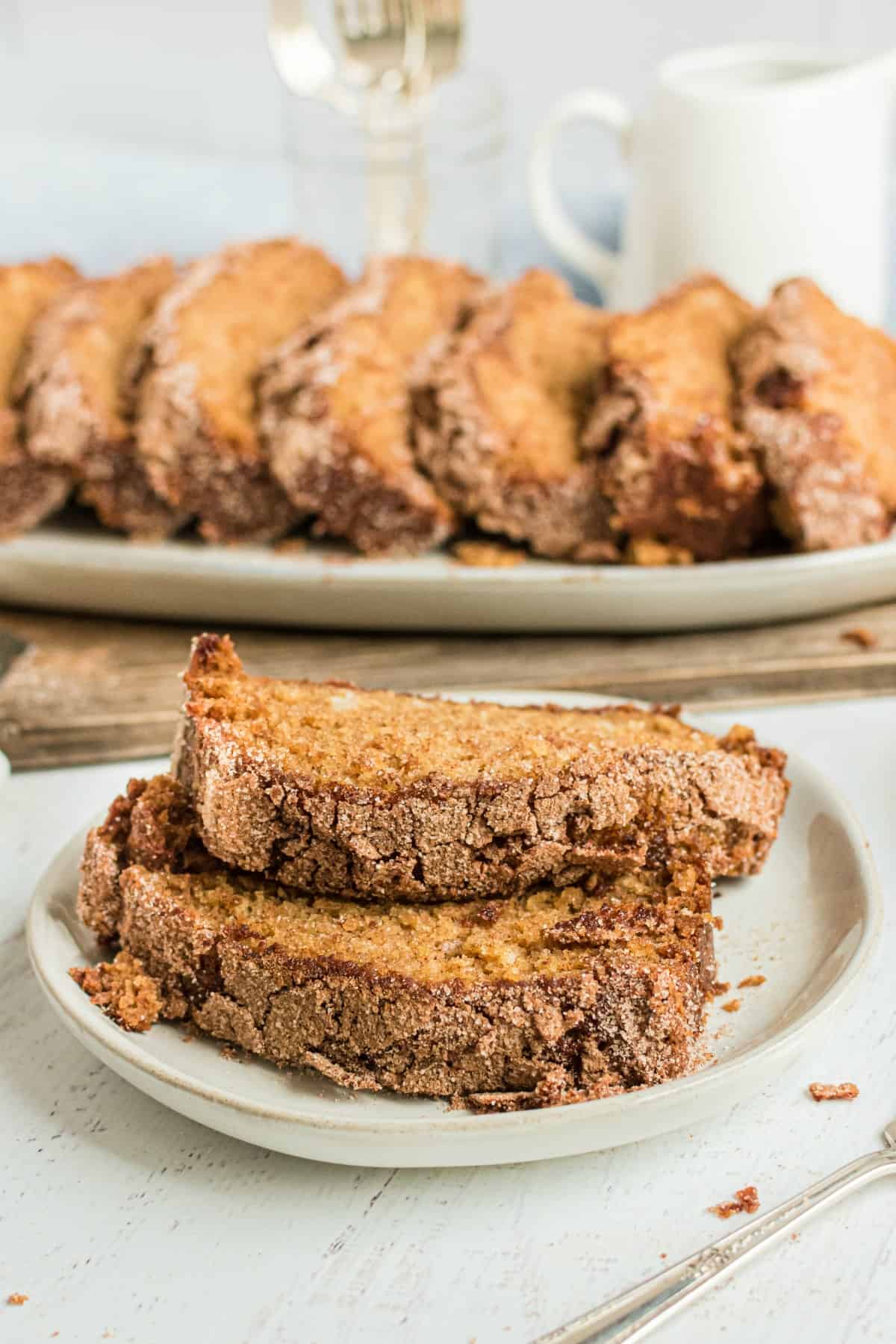 Whether you share your bread starter with friends or keep it all to yourself, this Amish Bread recipe is so much fun.