A side dish for your next potluck or BBQ. Seriously, take your 4 ingredients, dump them in a bowl, and allow to set. Easy peasy Cherry Dump Salad.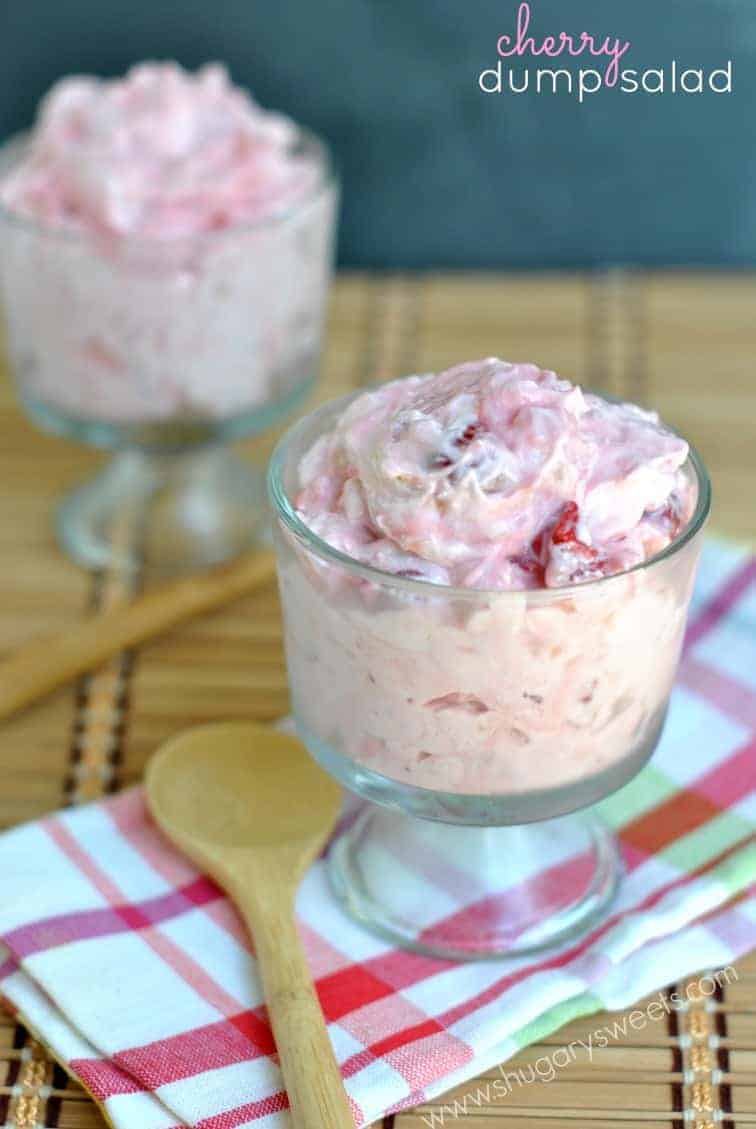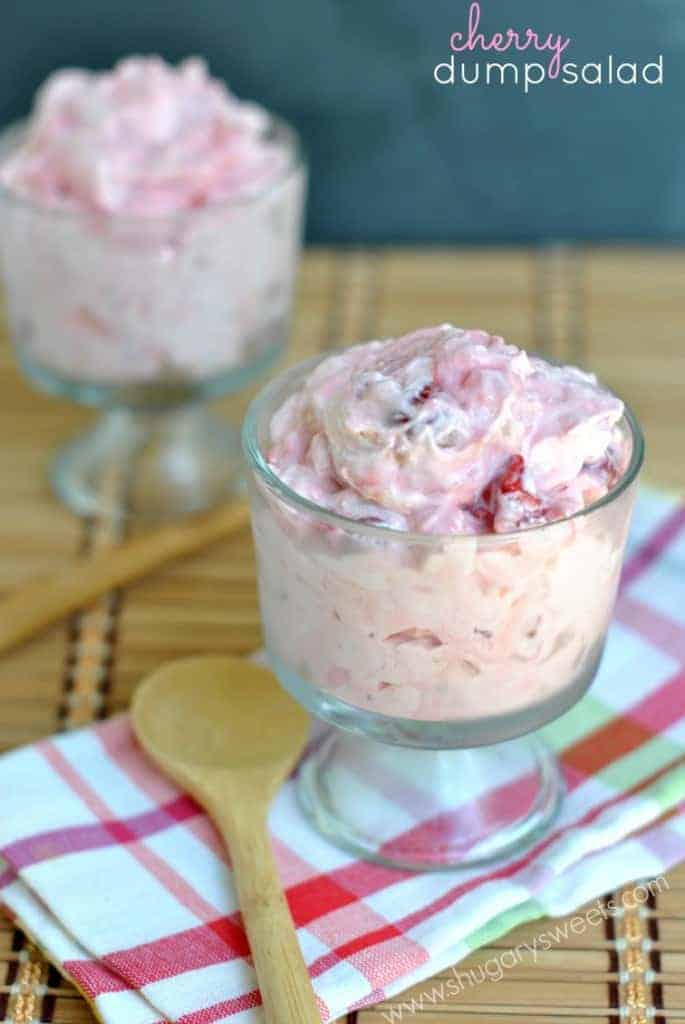 Some form of JELL-O salad always seems to grace the table at our family potlucks, BBQ's and holidays.
But no salad is as easy or delicious as this Cherry Dump Salad. You take your four ingredients, combine them in one bowl, refrigerate for a couple hours, and serve. So easy.
And so refreshing.
Last weekend we had family visiting and I had a moment of panic. I had some Sausage and Peppers in the slow cooker, but I hadn't even thought about what to serve with it.
As I flipped open my family recipe box (I still have dozens of those classics to share with you all), I stumbled on my mom's dump salad.
I'm not sure where SHE got the recipe from, but with only 4 ingredients, I imagine many of you make this all the time too!
And if not, I think it's time to change that.
Our family has always used Cherry Pie filling, but I bet Blueberry or Peach would be delicious too.
And the crushed pineapple adds some tasty bits of flavor mixed in with the creamy cool whip and sweetened condensed milk. Don't drain the pineapple….this salad gets it's name because you literally just dump everything in one bowl.
Once you've refrigerated for a couple hours this becomes so light and fluffy!
As a bonus, you can make this a day in advance if you need to bring it to a potluck or a holiday get together! ENJOY.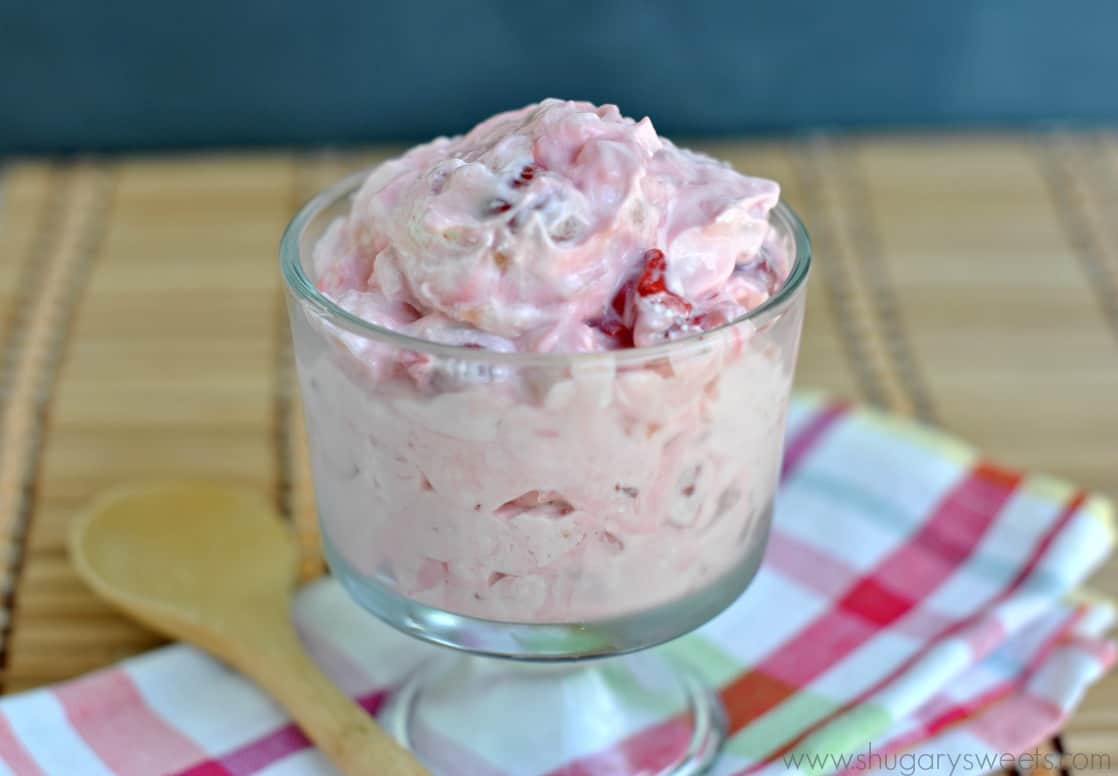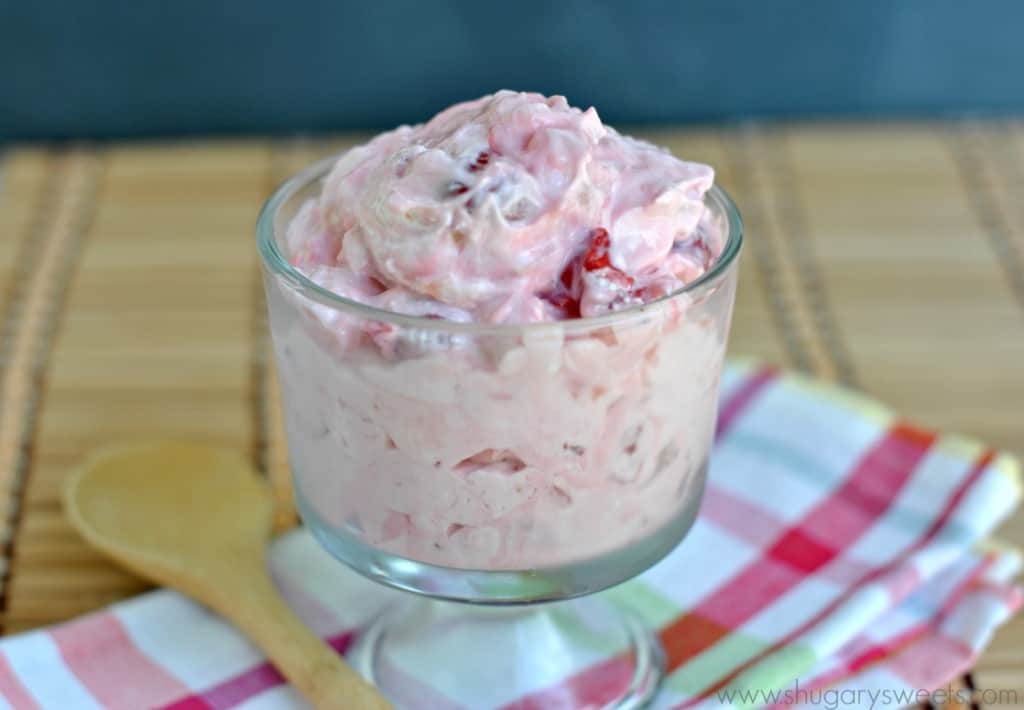 More Easy Desserts: