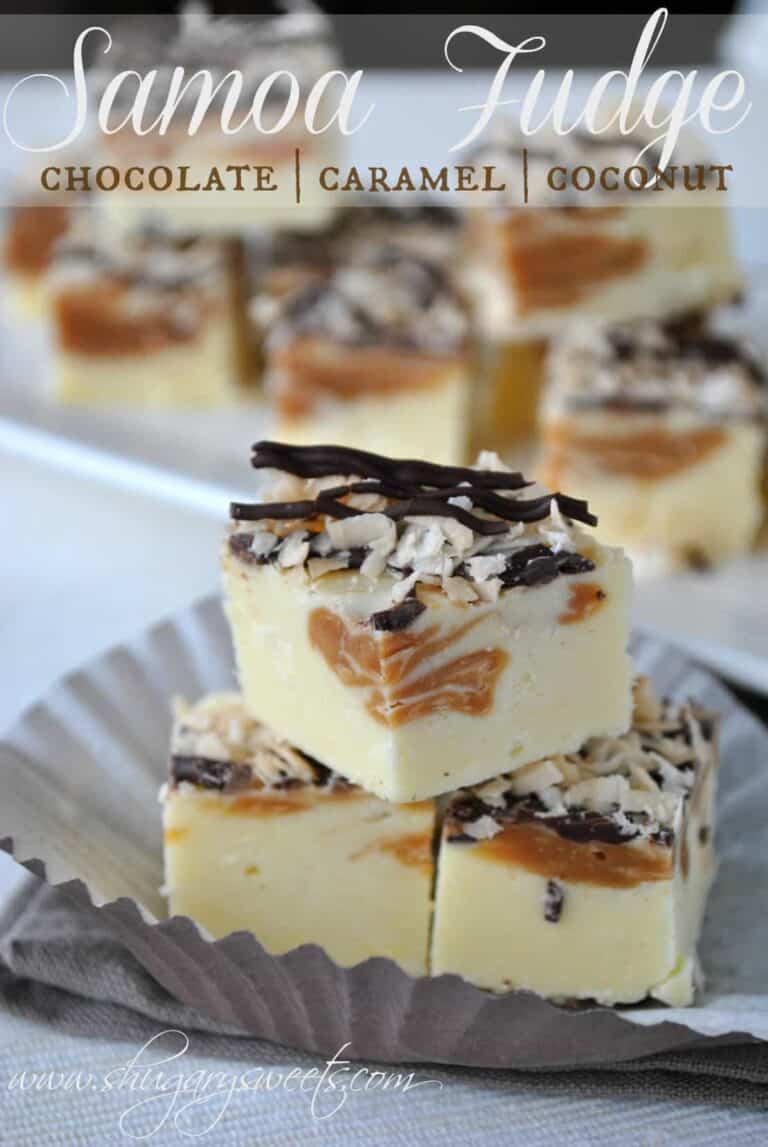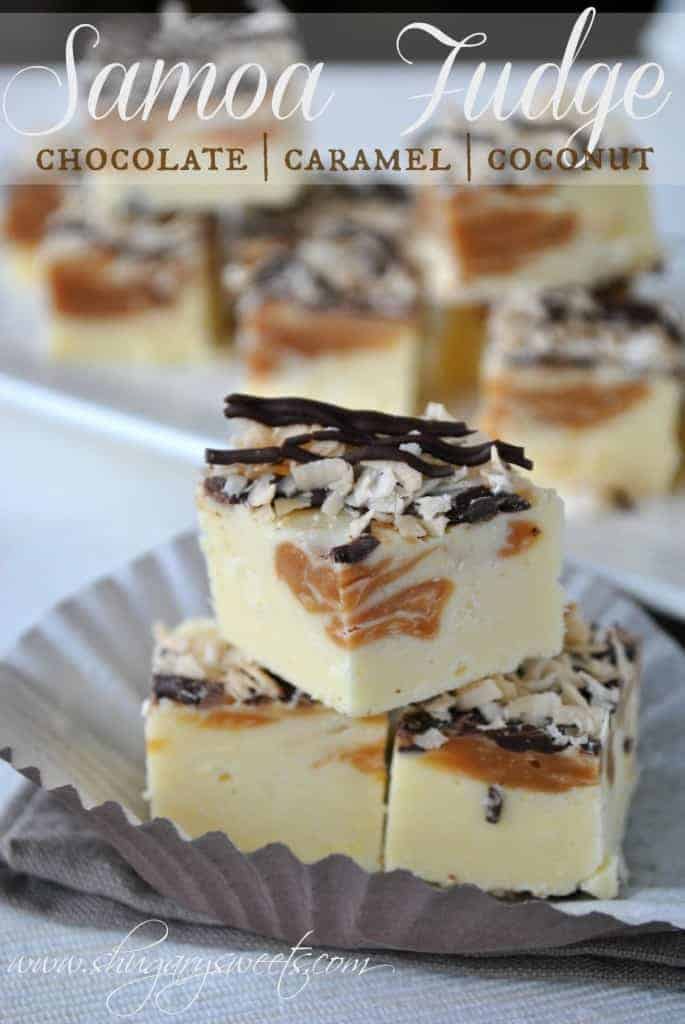 I know. I started the new year by sharing a salad recipe. A SALAD RECIPE. (a very good salad recipe though). Are you all mad at me? Can I make up for my silly mistake by sharing some sugar now?
I still have a freezer full of Christmas cookies I need to eat my way through, and now it's almost time to buy girl scout cookies?
This fudge is my twist on a girl scout cookie. My FAVORITE of all girl scout cookies.
Samoas. Or Caramel deLites.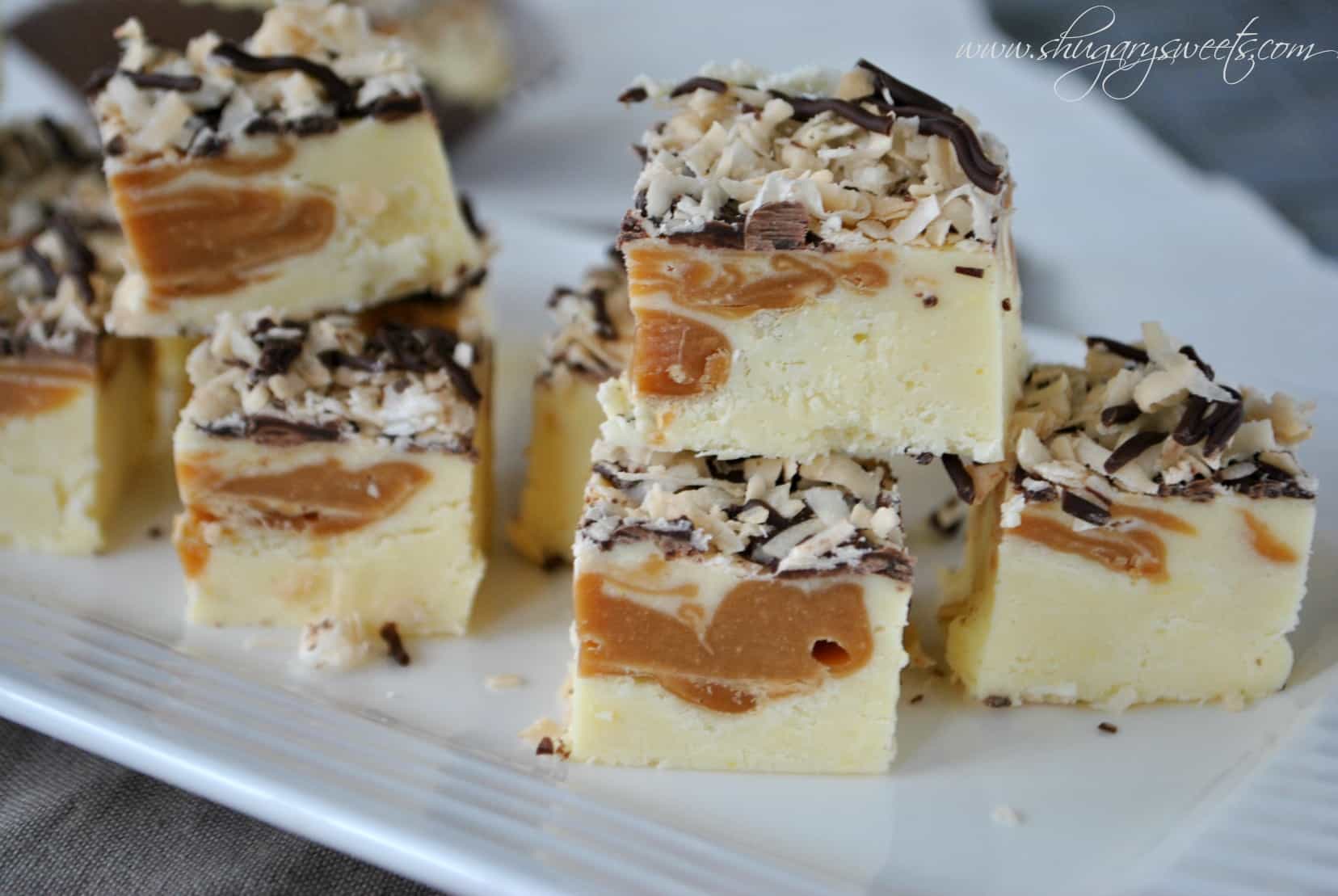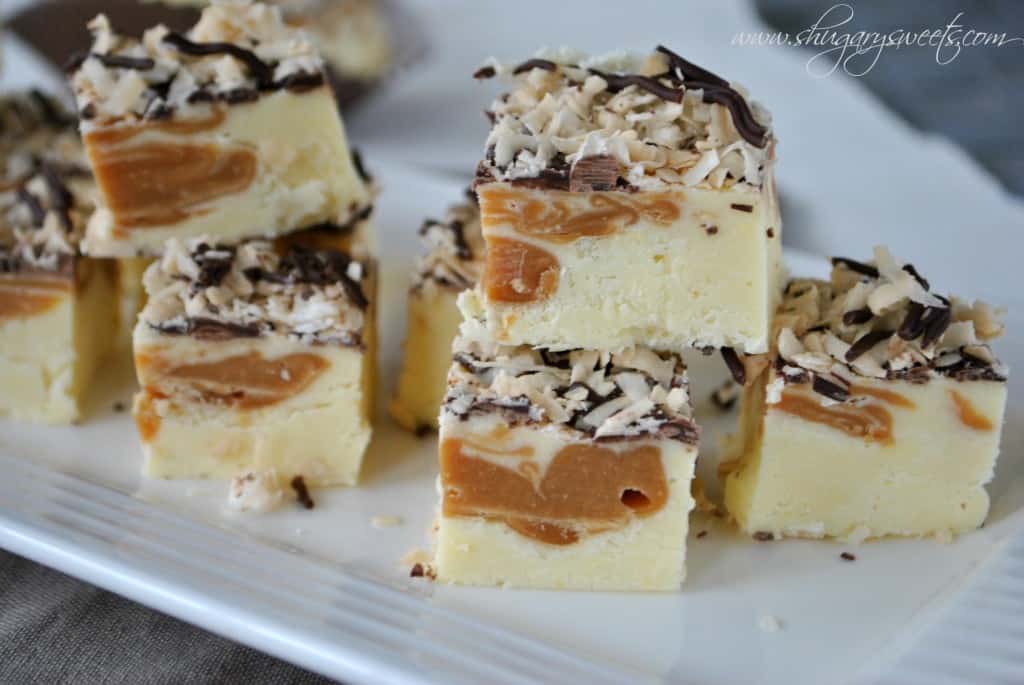 That's right – once you know how to make vanilla fudge, you can even make it taste like a cookie!
I used coconut pudding mix to give the fudge a creamy coconut and white chocolate flavor. I added in some caramel and swirled it through the fudge. Then, topped it with chocolate and toasted coconut to give the appearance of the Samoa cookie.
You're going to love this one!!! If you don't, I will gladly accept all leftovers.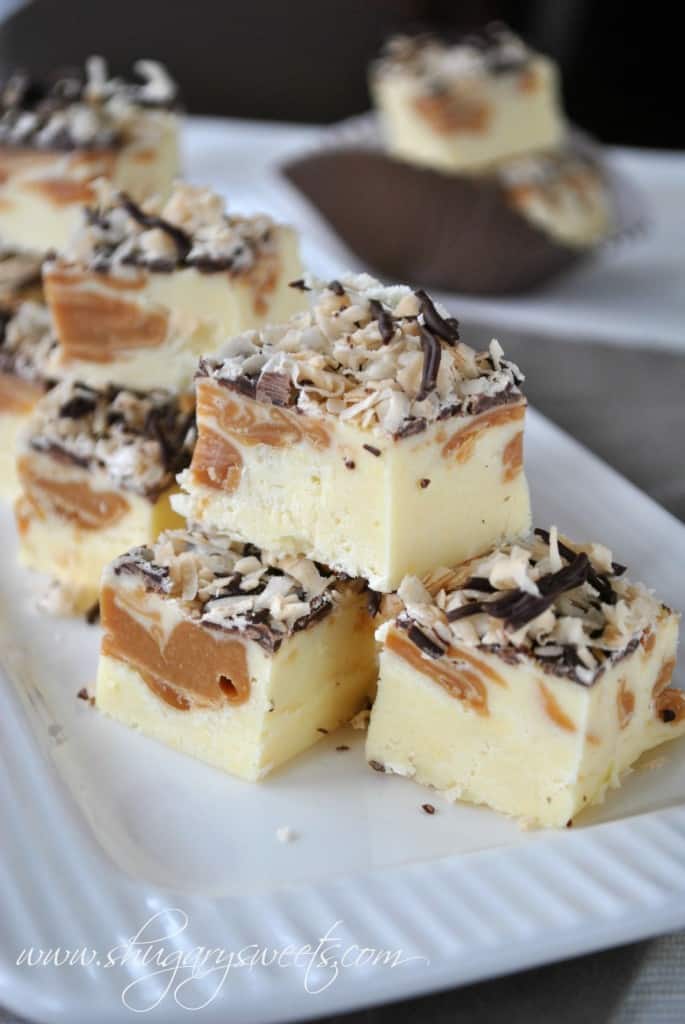 Want more recipes with Chocolate, Caramel, and/or Coconut?
Caramel Coconut Kiss Cookies: made with delicious Coconut Kisses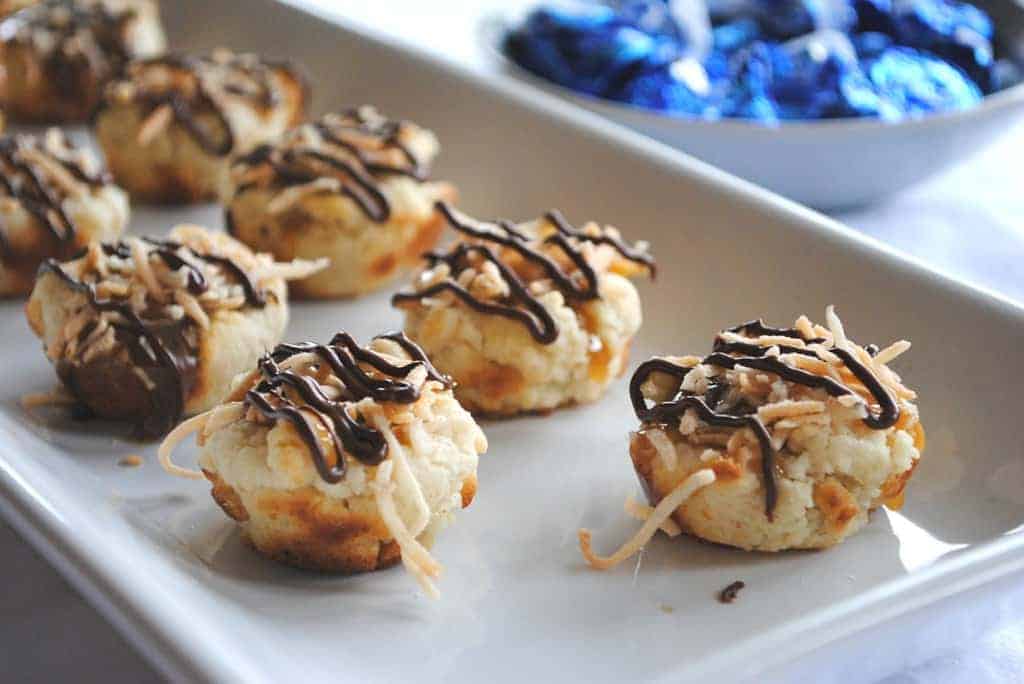 Salted Caramel Bark: white chocolate with caramel and chocolate drizzle and pretzels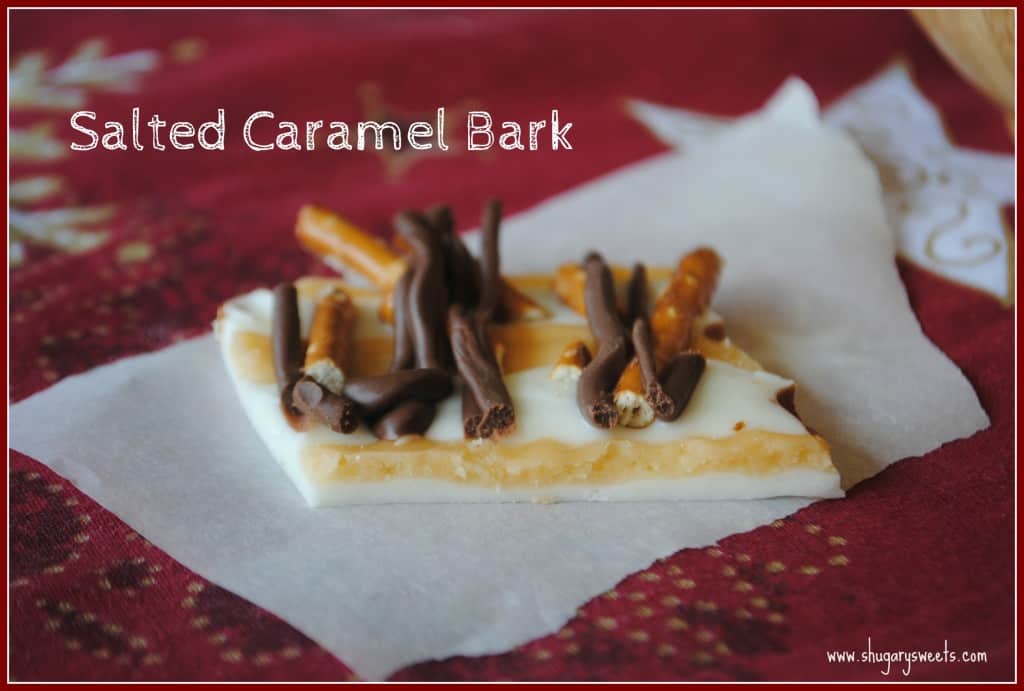 Salted Caramel Swiss Meringue Frosting with Chocolate Cupcakes: no description needed!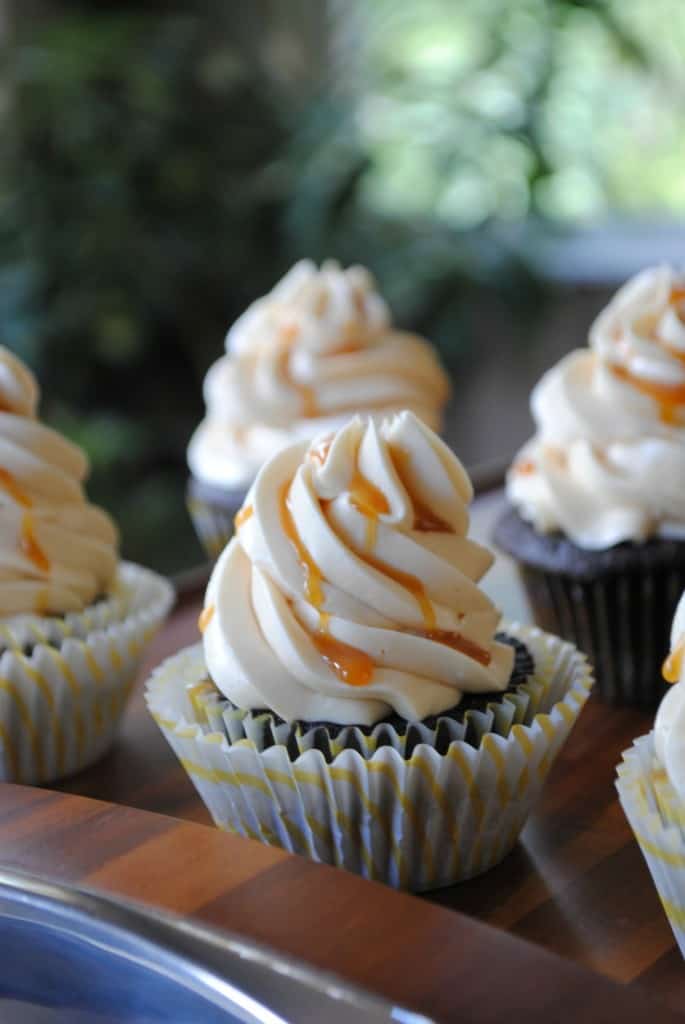 Pina Colada Pound Cake: an impressive coconut dessert!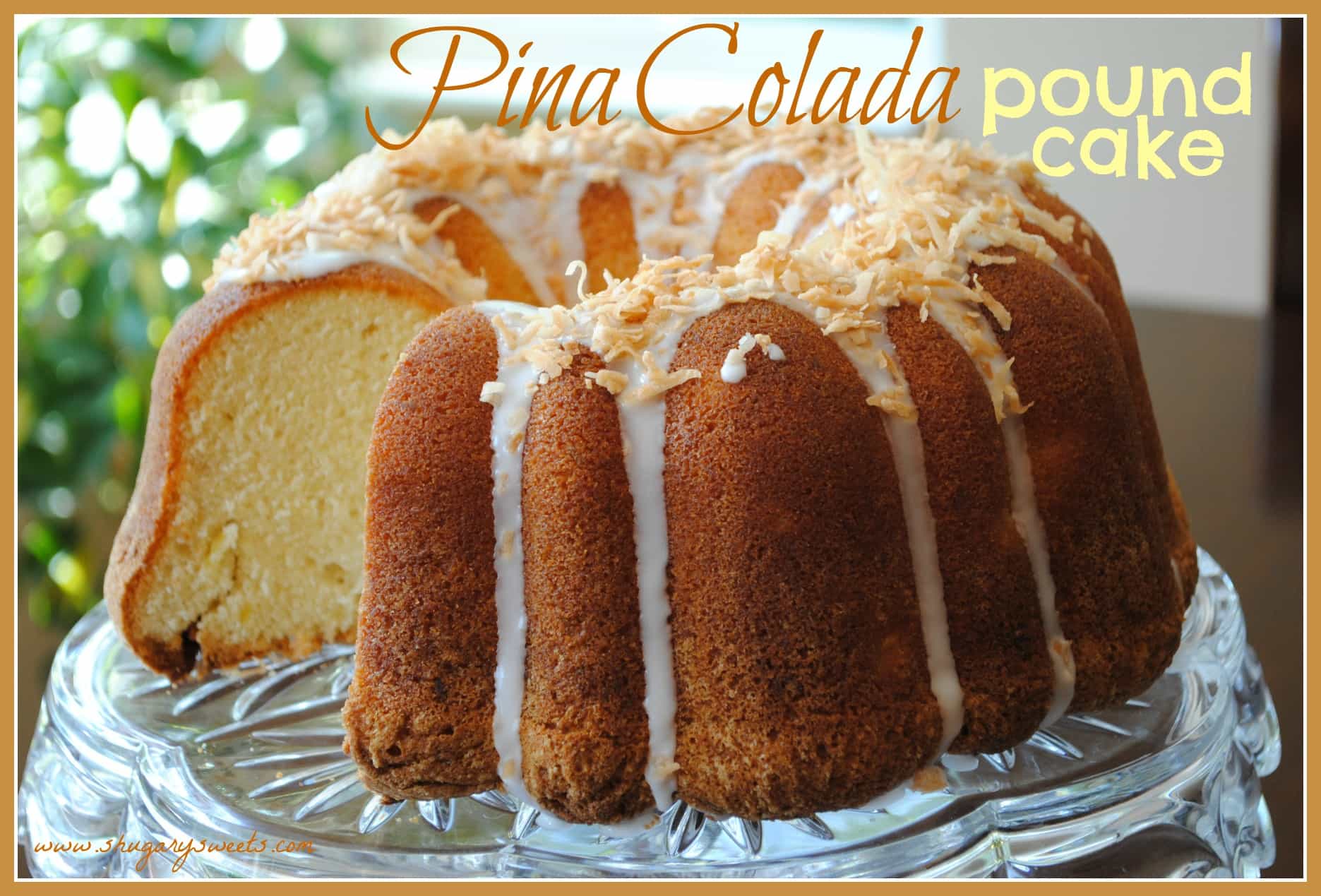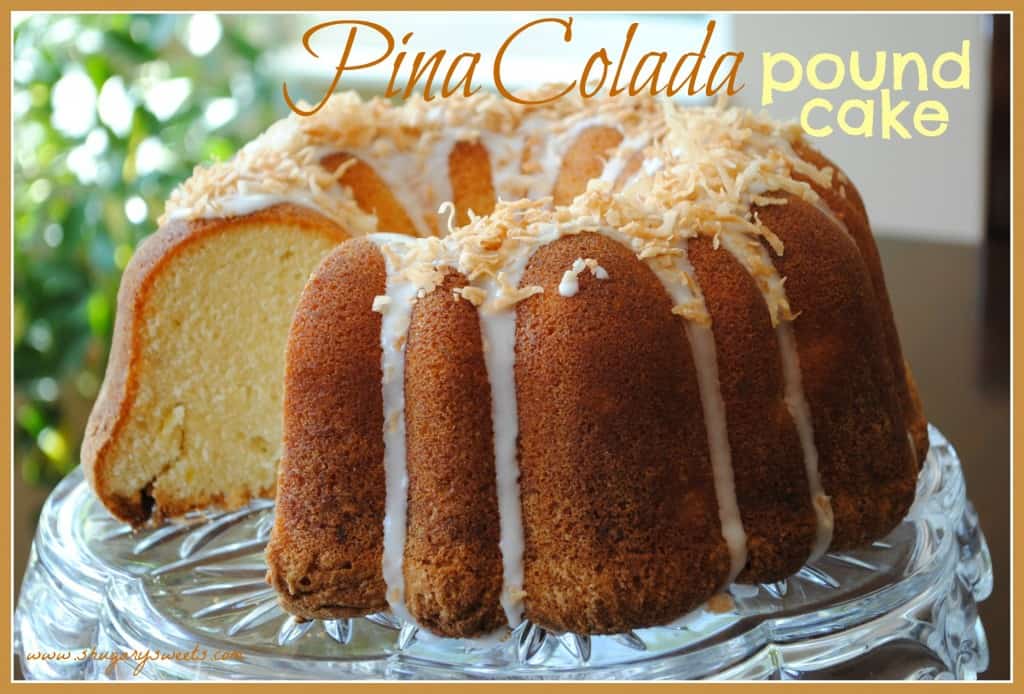 Chocolate, Caramel, Coconut Fudge (aka Samoa Fudge)
Ingredients
3/4 cup unsalted butter
3/4 cup heavy cream
1 1/2 cup granulated sugar
1 pinch kosher salt
1 pkg (11oz) white chocolate morsels
1 pkg (3oz) coconut cream JELL-O pudding mix
1 jar (7oz) marshmallow fluff
2 cup Kraft caramel bits
1 tsp heavy cream
3/4 cup semi sweet chocolate morsels
1 cup toasted coconut
Instructions
Toast coconut according to package directions. I use sweetened coconut flakes. Set aside to cool.
Melt caramel bits with 1 tsp heavy cream in microwave, stirring every 30 seconds until smooth. Set aside.
In a large saucepan, heat butter, cream, sugar ans alt on medium high heat. Bring to a boil, stirring contantly. When it begins to boil, set timer for about 5 minutes, stirring continuously.
Remove from heat. Pour into a mixing bowl and using a stand mixer whisk together the pudding mix, white chocolate and marshmallow fluff until combined (and chocolate is smooth).
Immediately pour into a parchment paper lined 13x9 baking dish.
Pour caramel over top of fudge (it will be thick). Use a knife to spread and swirl it into the fudge (don't worry if the top of the fudge looks bumpy).
Refrigerate fudge for 2-3 hours until set.
Melt semi sweet morsels. Spread over set fudge and sprinkle generously with toasted coconut. Cut into bites and enjoy. Store in covered container in refrigerator.