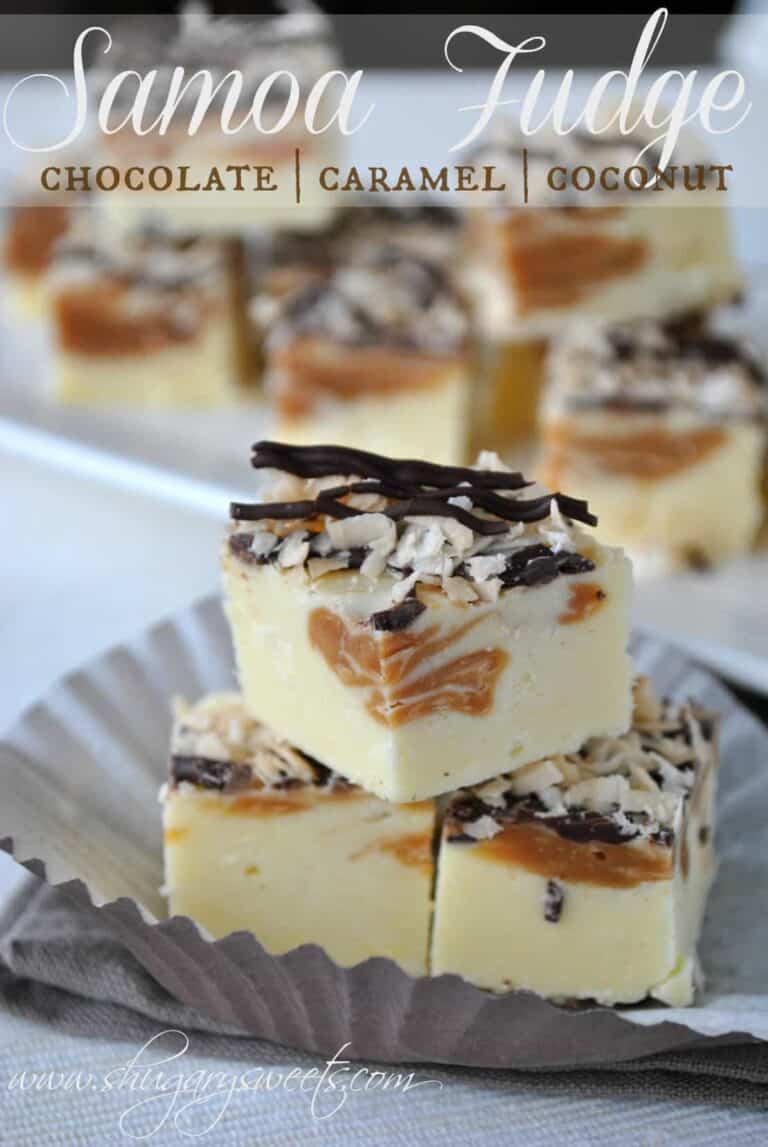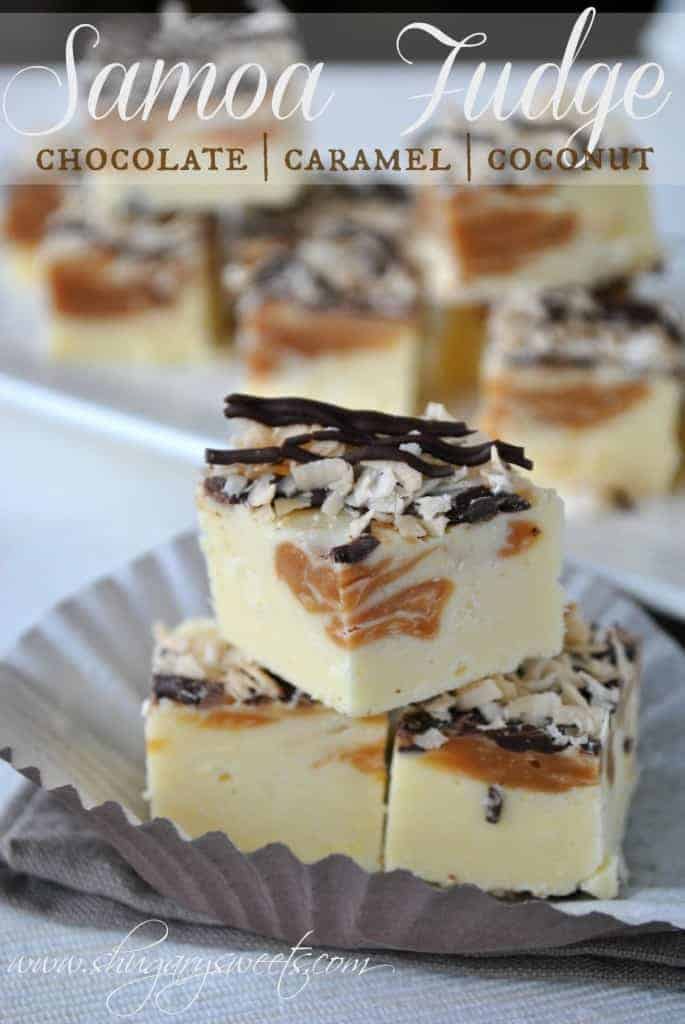 I know. I started the new year by sharing a salad recipe. A SALAD RECIPE. (a very good salad recipe though). Are you all mad at me? Can I make up for my silly mistake by sharing some sugar now?
I still have a freezer full of Christmas cookies I need to eat my way through, and now it's almost time to buy girl scout cookies?
This fudge is my twist on a girl scout cookie. My FAVORITE of all girl scout cookies.
Samoas. Or Caramel deLites.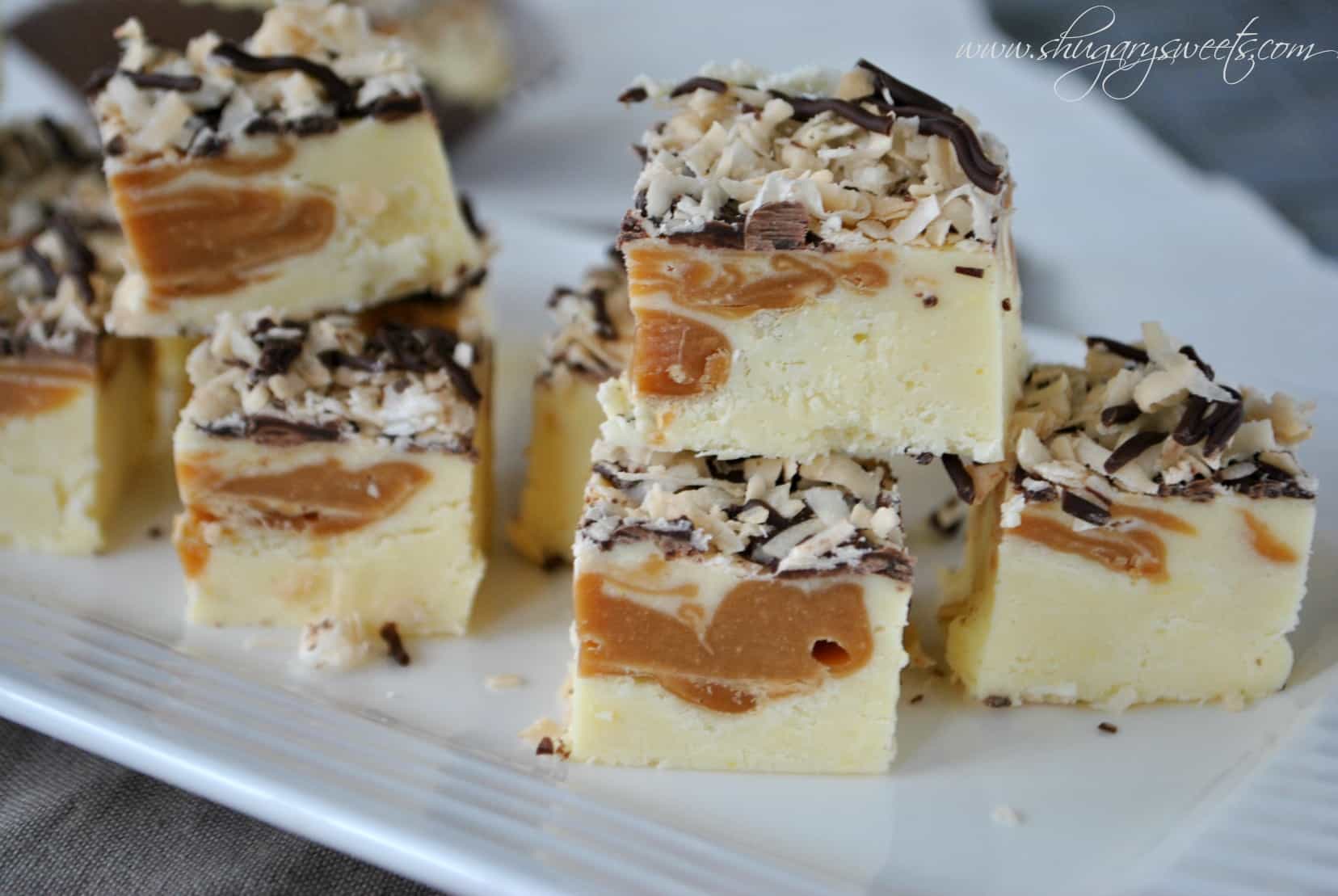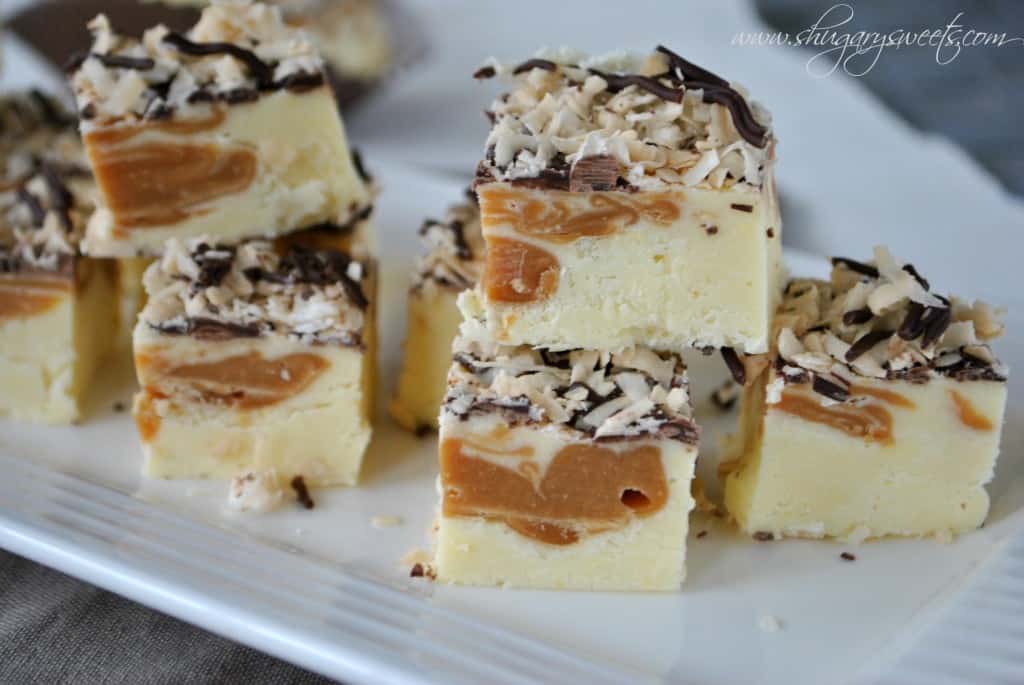 That's right – once you know how to make vanilla fudge, you can even make it taste like a cookie!
I used coconut pudding mix to give the fudge a creamy coconut and white chocolate flavor. I added in some caramel and swirled it through the fudge. Then, topped it with chocolate and toasted coconut to give the appearance of the Samoa cookie.
You're going to love this one!!! If you don't, I will gladly accept all leftovers.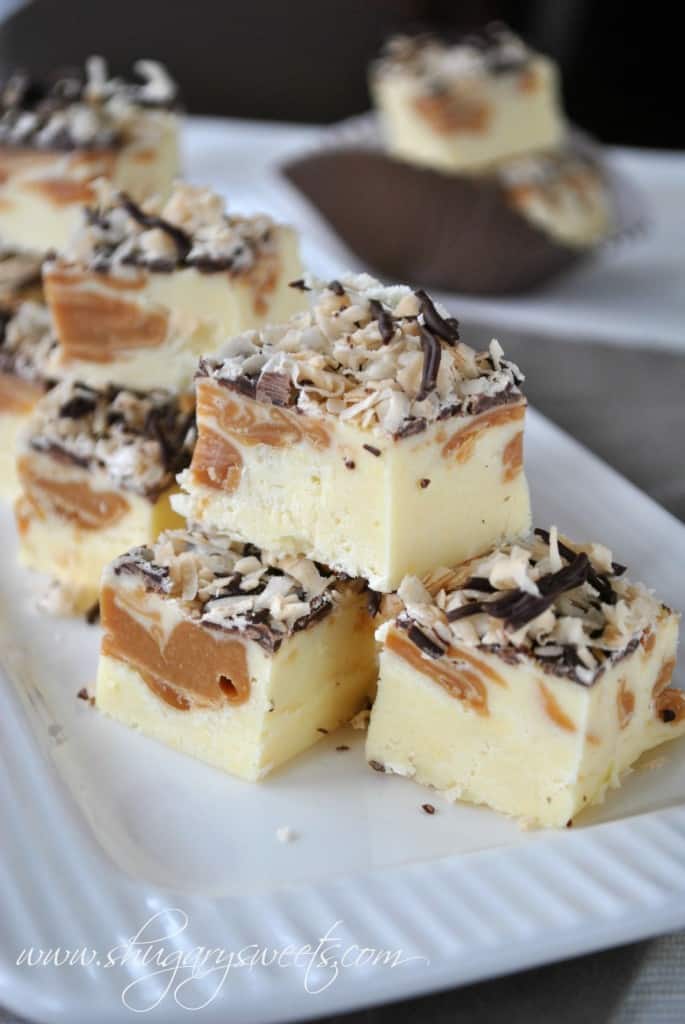 Want more recipes with Chocolate, Caramel, and/or Coconut?
Caramel Coconut Kiss Cookies: made with delicious Coconut Kisses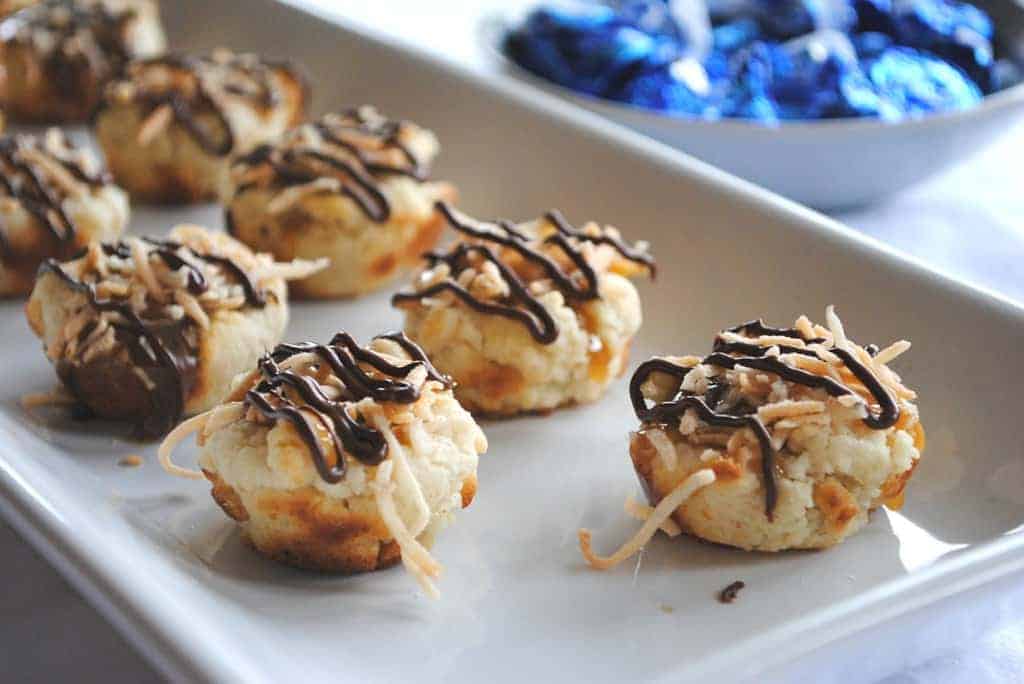 Salted Caramel Bark: white chocolate with caramel and chocolate drizzle and pretzels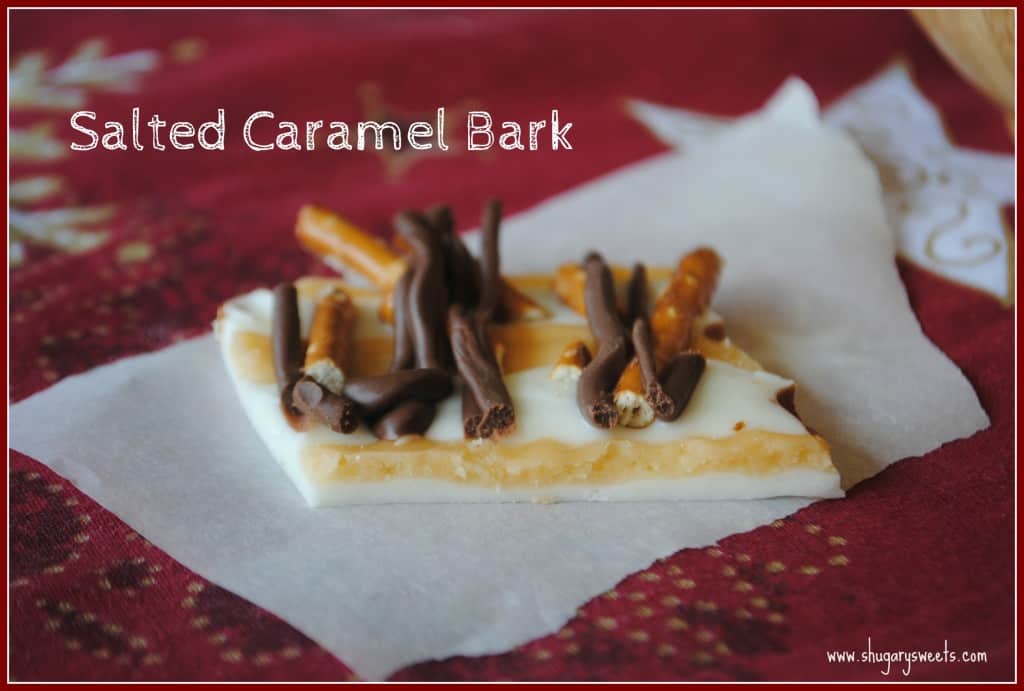 Salted Caramel Swiss Meringue Frosting with Chocolate Cupcakes: no description needed!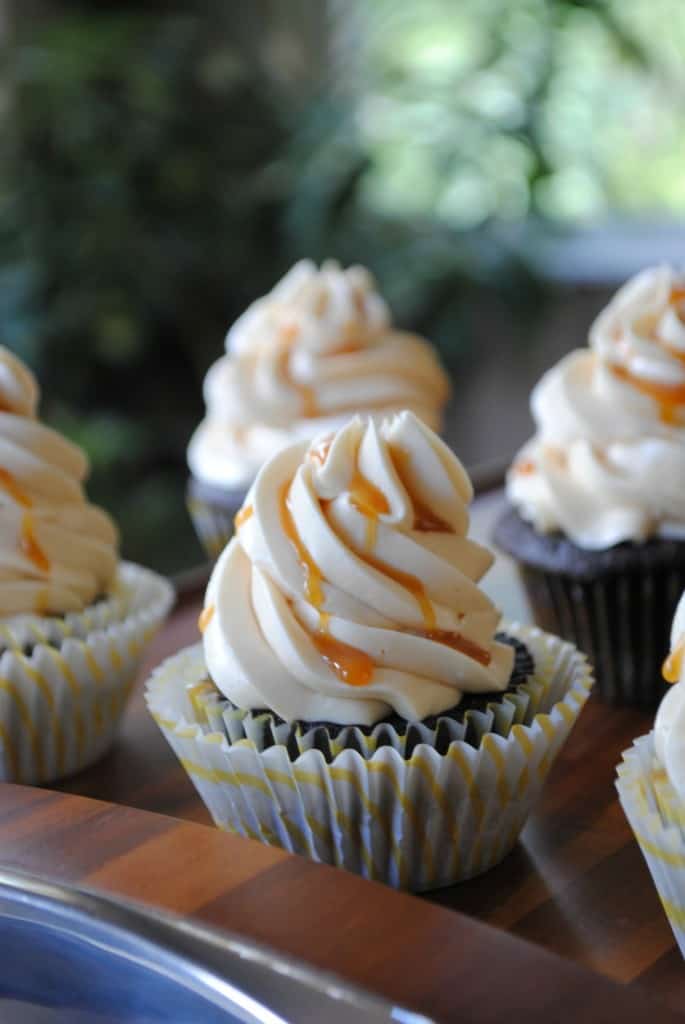 Pina Colada Pound Cake: an impressive coconut dessert!