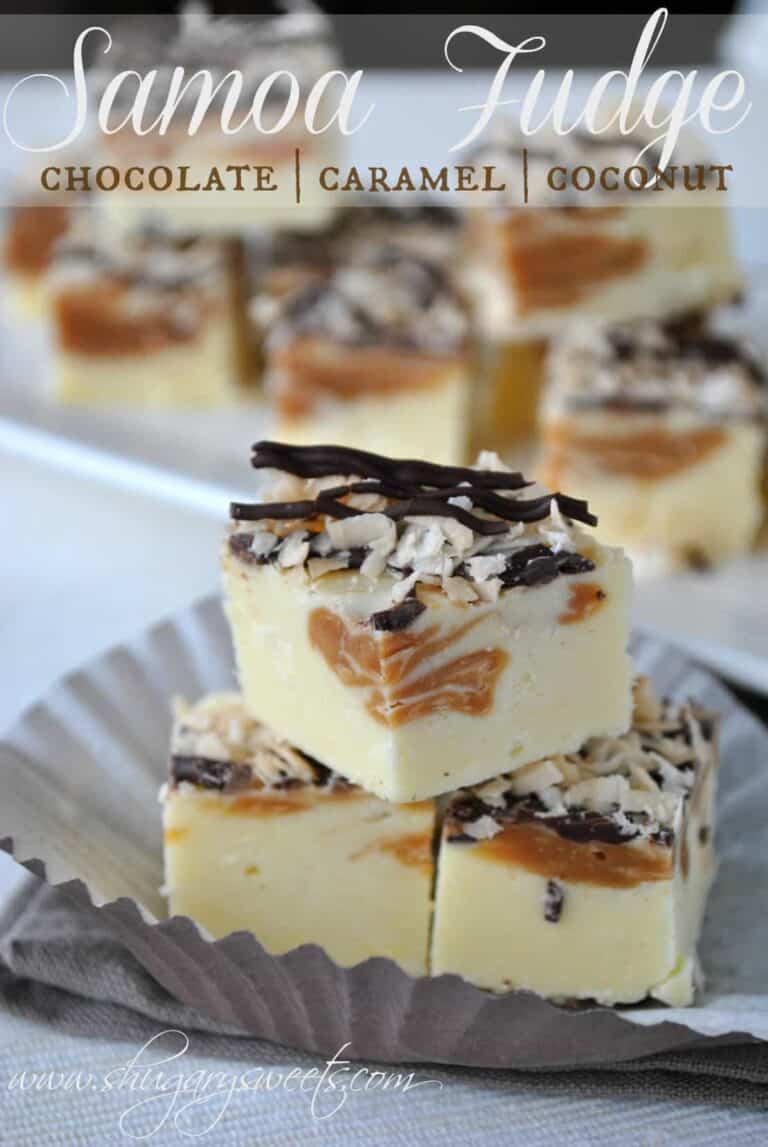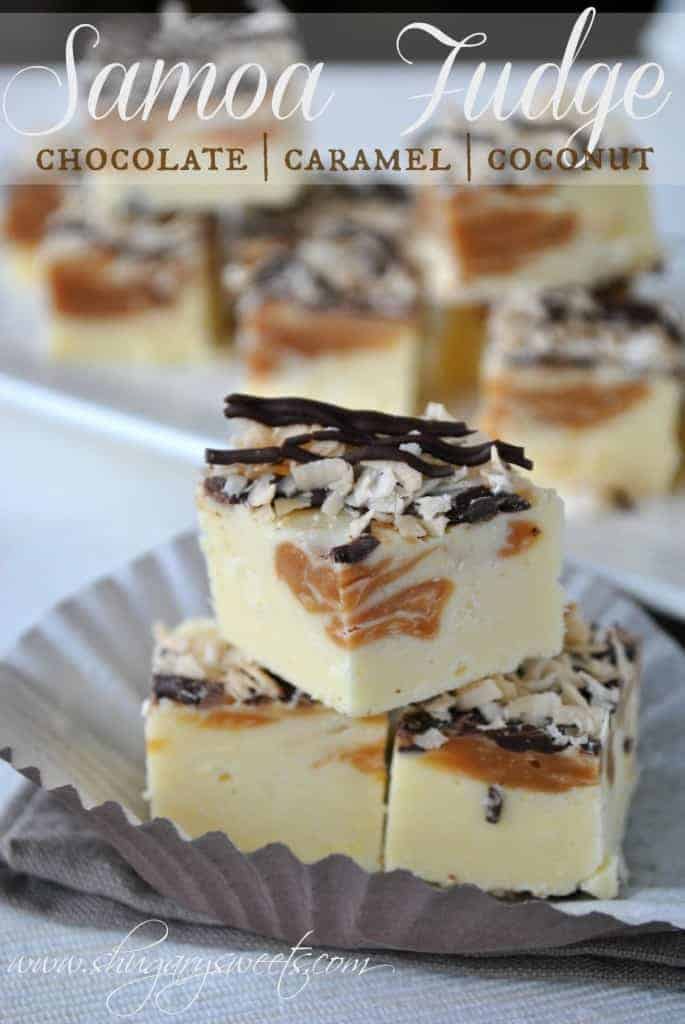 This fudge is my twist on a girl scout cookie. My FAVORITE of all girl scout cookies.
Samoas. Or Caramel deLites.
That's right – once you know how to make vanilla fudge, you can even make it taste like a cookie!
I used coconut pudding mix to give the fudge a creamy coconut and white chocolate flavor. I added in some caramel and swirled it through the fudge. Then, topped it with chocolate and toasted coconut to give the appearance of the Samoa cookie.
You're going to love this one!!! If you don't, I will gladly accept all leftovers.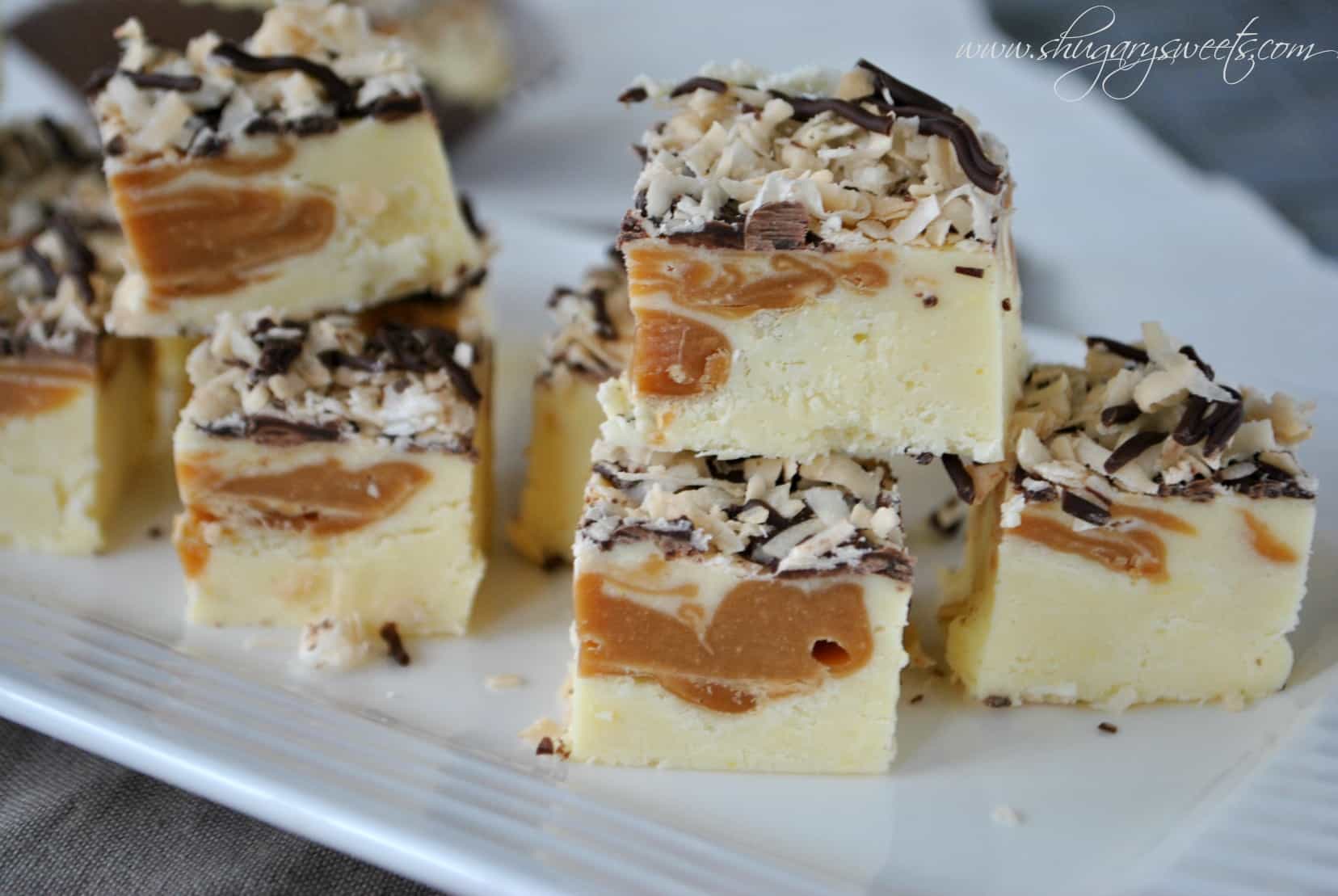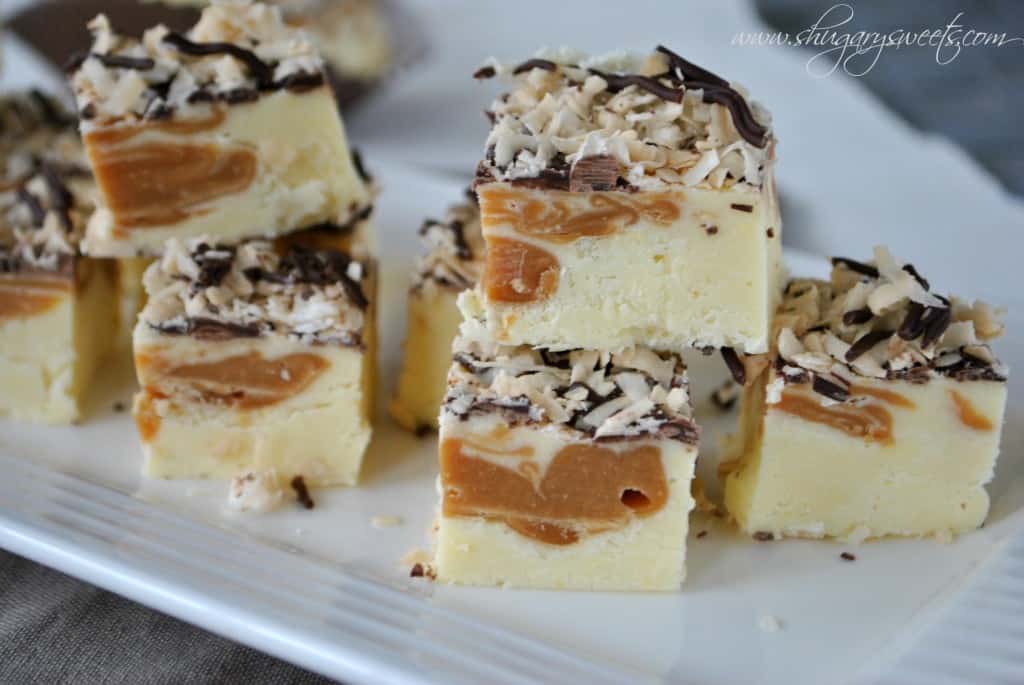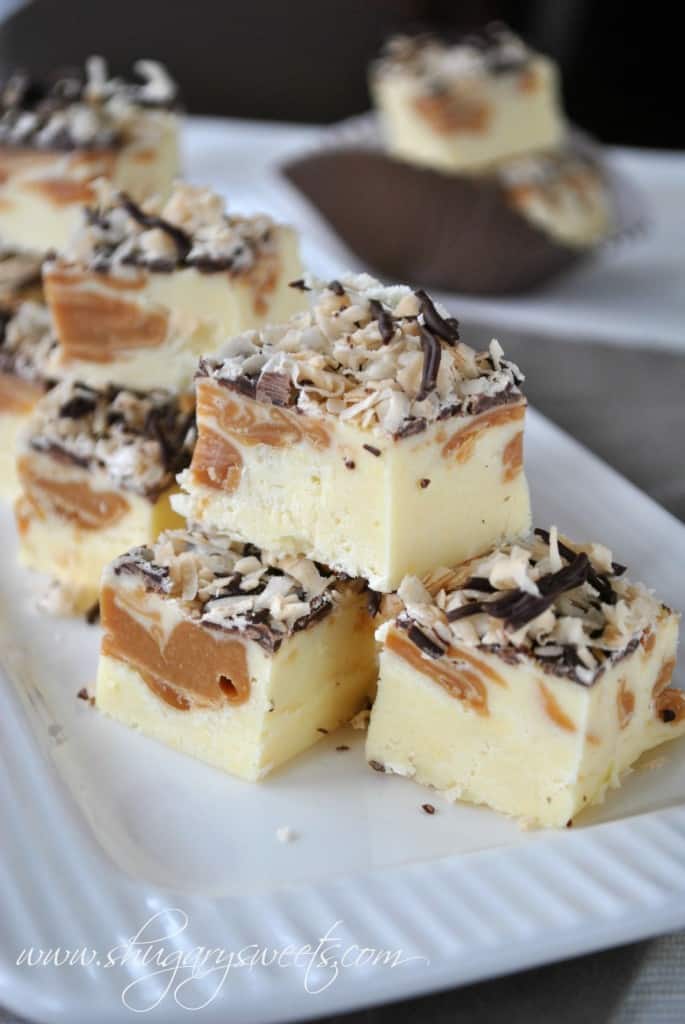 More Easy Recipes