If you love creamer in your coffee…you're going to LOVE how easy this Cinnamon Coffee Creamer is to make at home!
Serve this delicious creamer with our favorite Apple Coffee Cake recipe! Or make a delicious brunch with homemade coffee creamer and overnight Egg Casserole!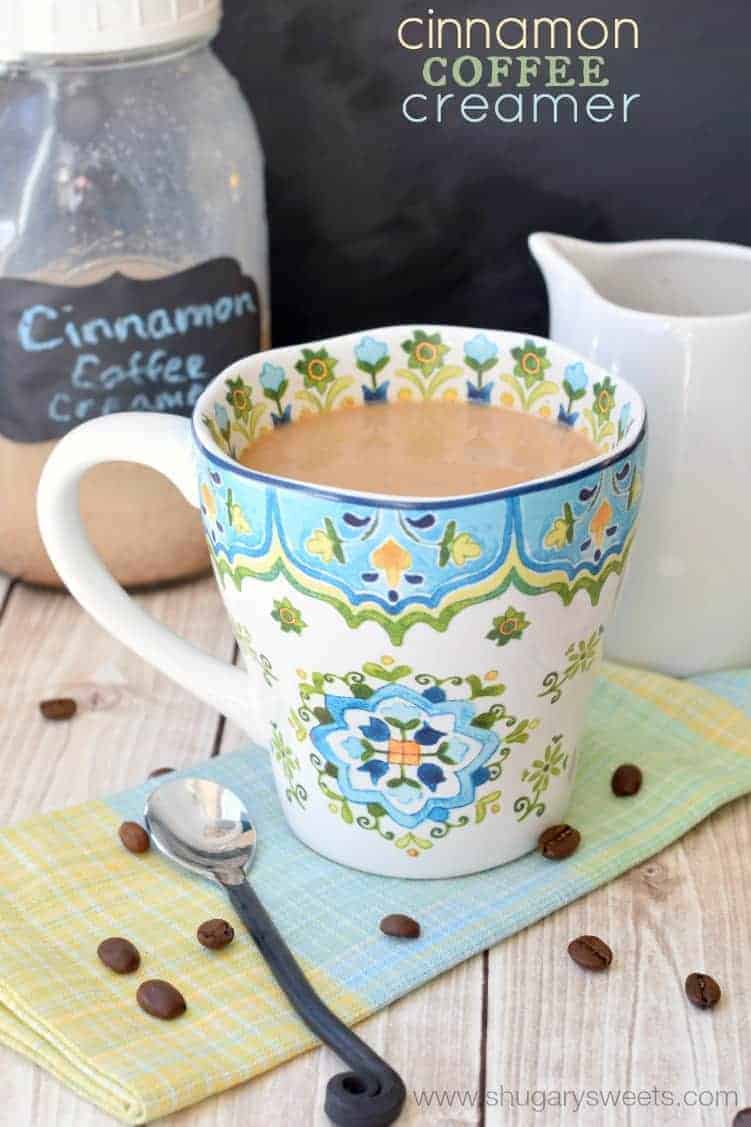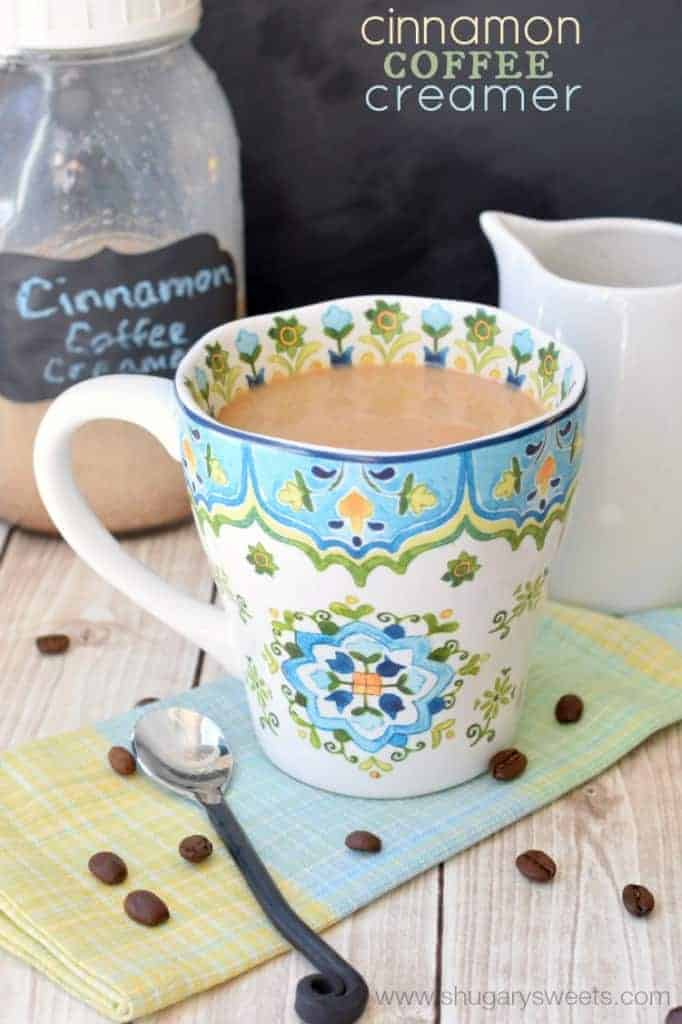 How to make homemade Coffee Creamer
In past recipes, I've used the stove top to help combine the brown sugar and seasonings to the milk. This helps the flavors combine evenly, no one wants a gritty creamer.
Unfortunately, cinnamon is a bark. And it doesn't combine very well.
I tried several suggestions according to Google…including whisking the extracts with the cinnamon (supposedly the alcohol content helps dissolve the cinnamon). Well. It doesn't work. At least it didn't work for me.
So….I still heat the seasonings and sugar with the milk on the stove top. I do this because you want to make sure your brown sugar dissolves completely.
I store this creamer in a mason jar with a tight lid. That way I can give it a good shake before each serving, this helps evenly disperse all the cinnamon that inevitably falls to the bottom of the jar!
One more secret? I used butter flavoring. It comes in a little bottle like vanilla extract and can be found on the same shelf in the grocery store. Helps make your coffee creamer taste more like a cinnamon roll.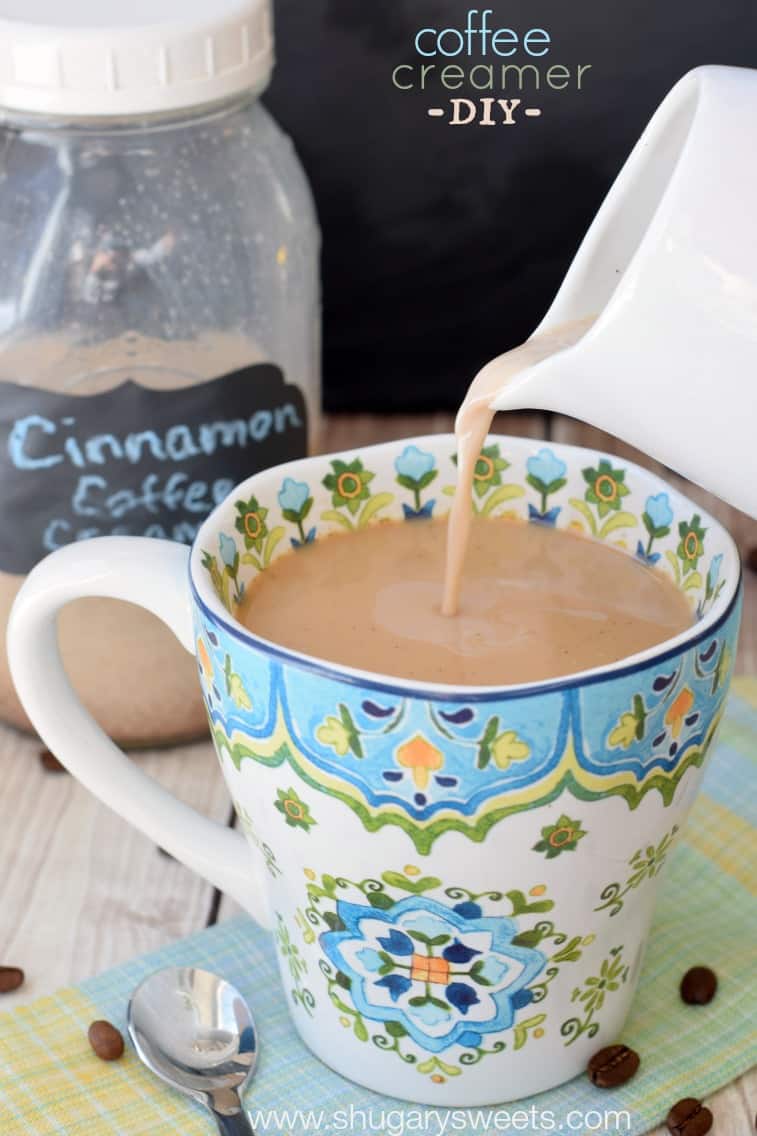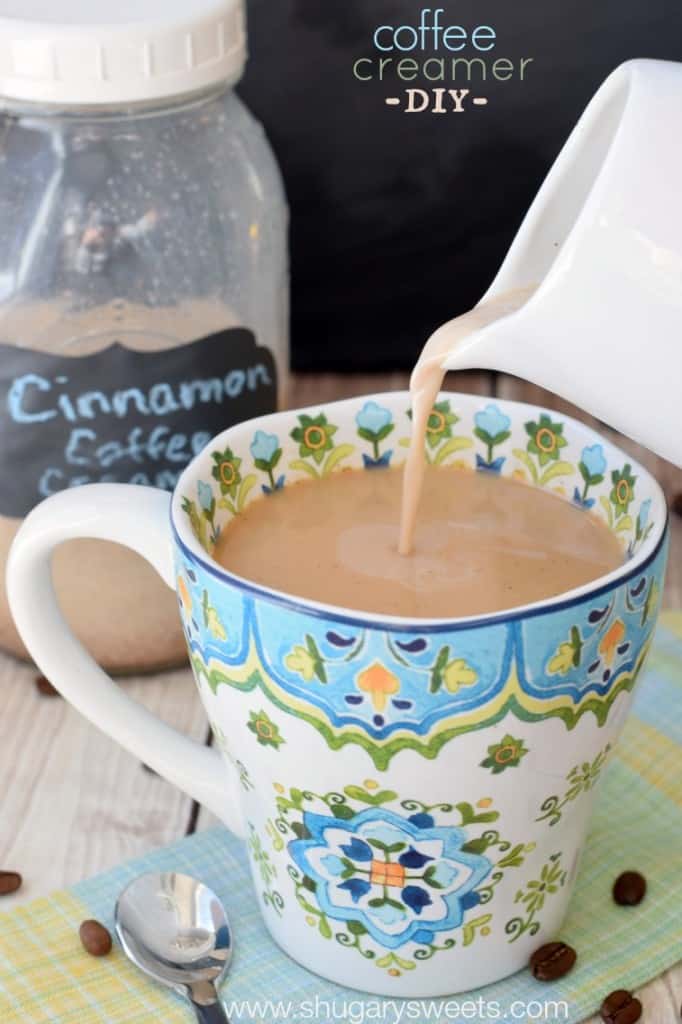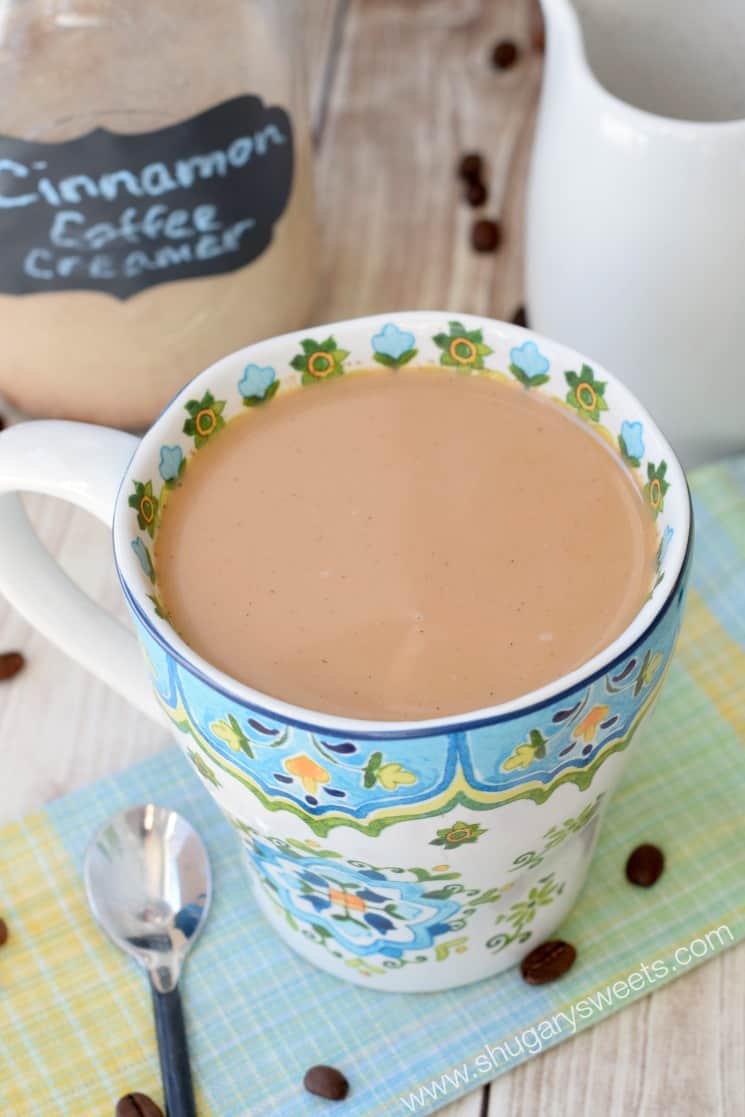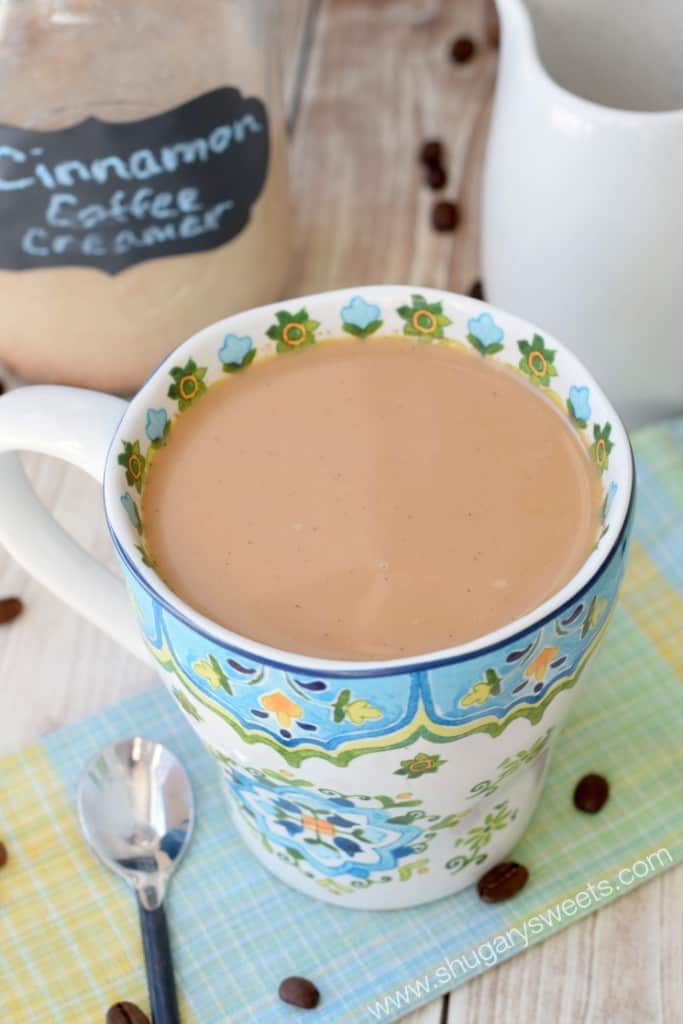 More homemade coffee creamer recipes