Sweet and comforting, this Cinnamon Maple Coffee Cake is a delightful breakfast!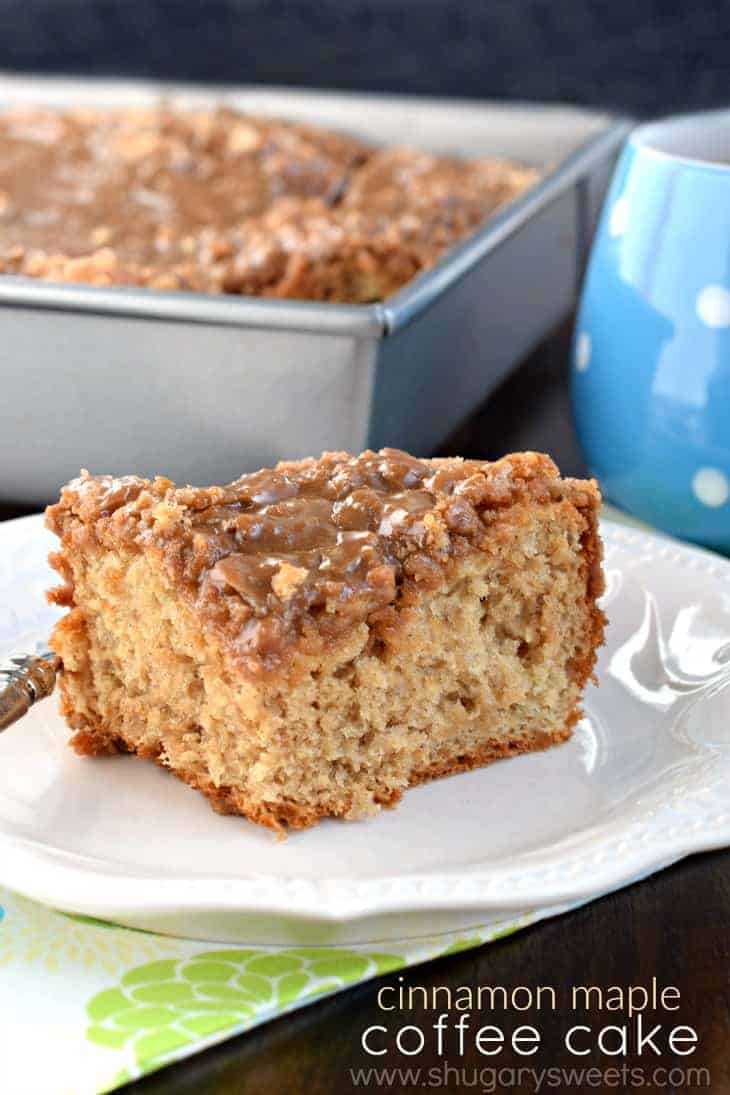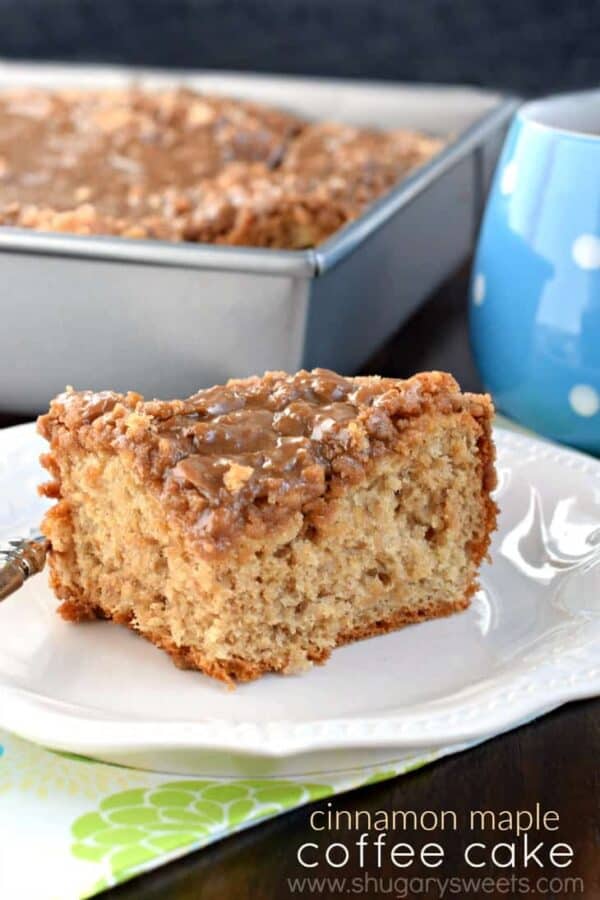 You may all remember a few months ago I made this Cinnamon Apple Coffee Cake?
I have to say the edge pieces were my favorite. They had a chewy texture (like a cinnamon roll), and the buttery streusel topping gave this a little extra crunch on top!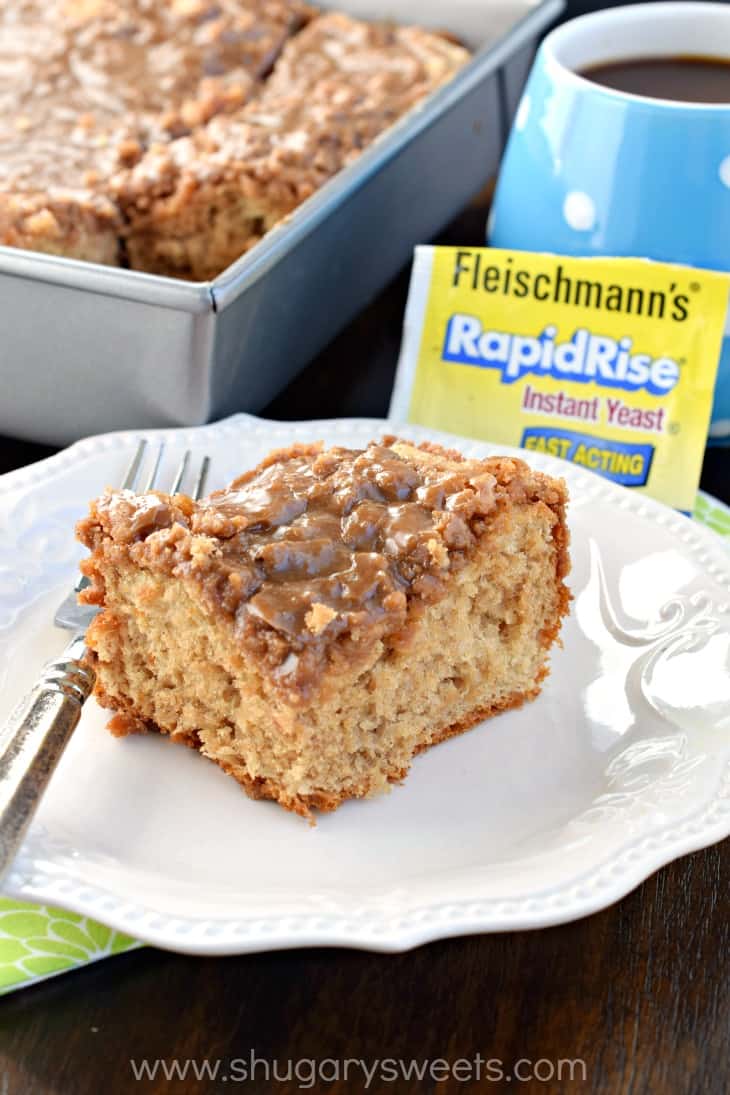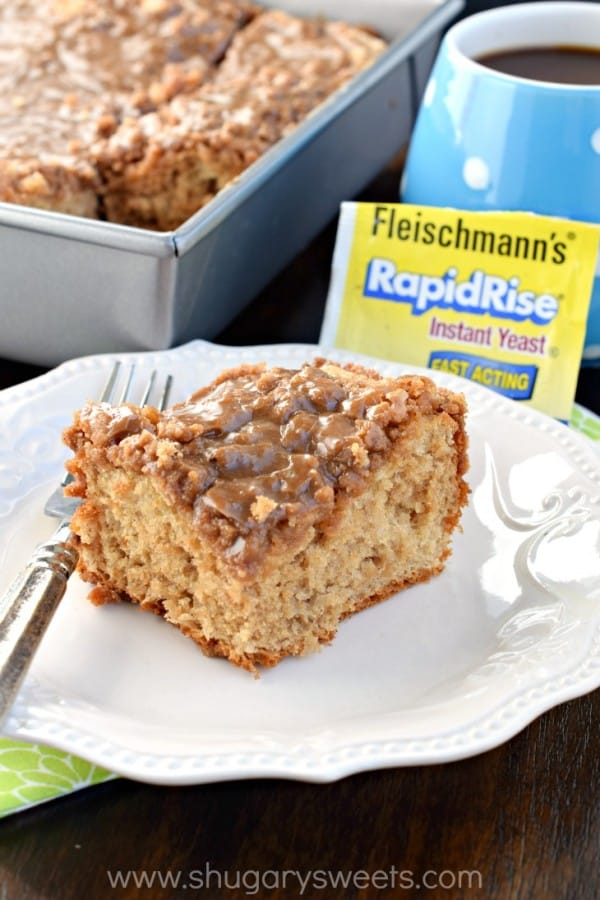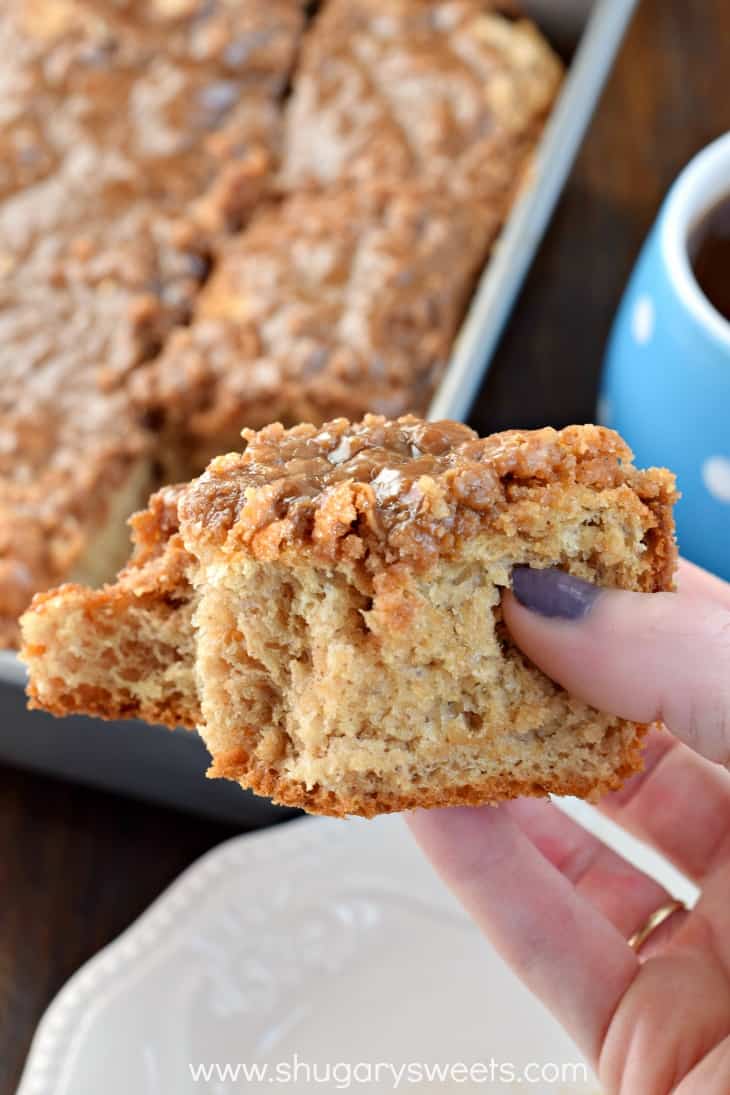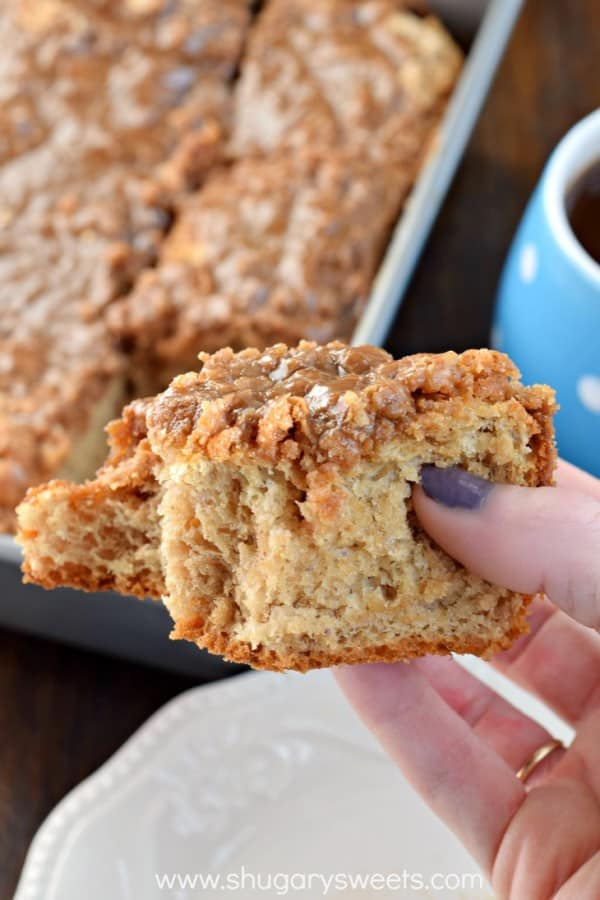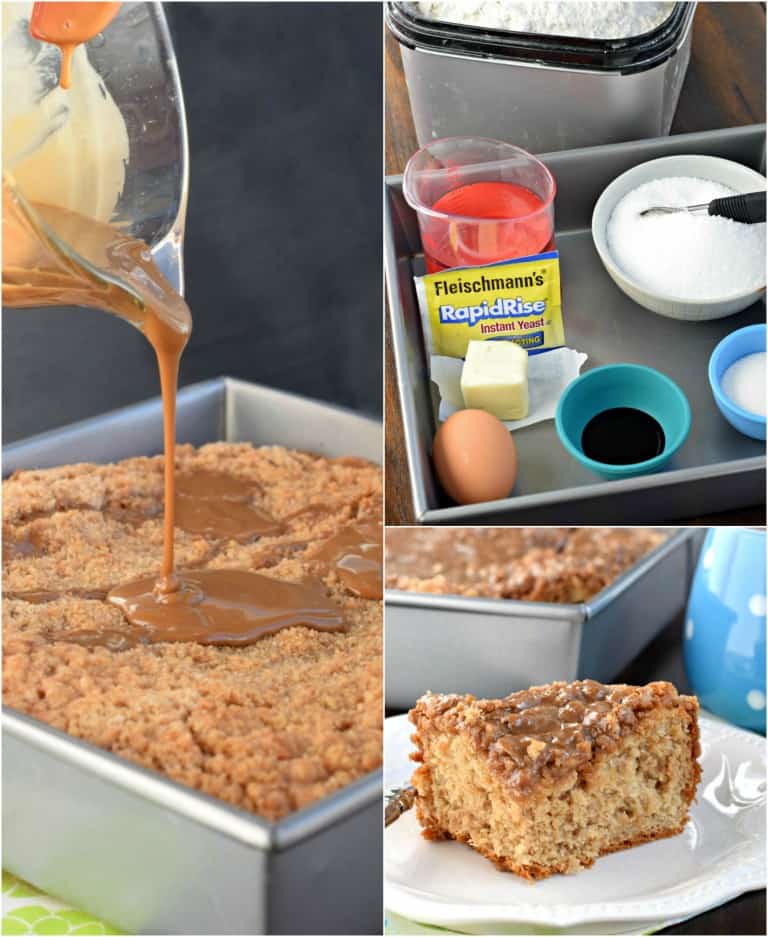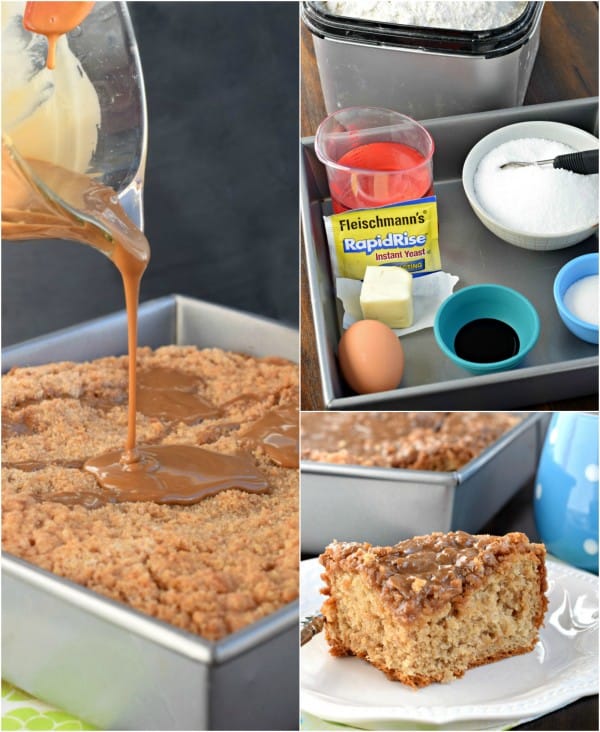 Recipe Tips and Tricks
When heating the water and butter, do NOT overheat. I use a kitchen thermometer for this. You don't want to scald the yeast (because then it won't rise).
Once you've made the "dough" and pressed it into the pan, cover this with a clean kitchen towel and allow it rise for about 45 minutes.
While the dough was rising, I whipped up the streusel topping. You can use a pastry blender to cut in the butter, but I always find using my hands works best. You want to mix until it's "crumbly" with small pieces of butter still visible.
After baking, allow the cake to cool slightly before adding the glaze.
I recommend that you store it covered at room temperature for up to 3 days. Mine started to get a little stale by day 4, but I popped a piece in the microwave for 15 seconds, and it was perfect. So there's that.