One of the easiest cakes to make! The pudding added to the top of the warm cake makes this so moist and delicious. Add some Cool Whip and toasted coconut and this Coconut Pudding Cake will be gone in no time!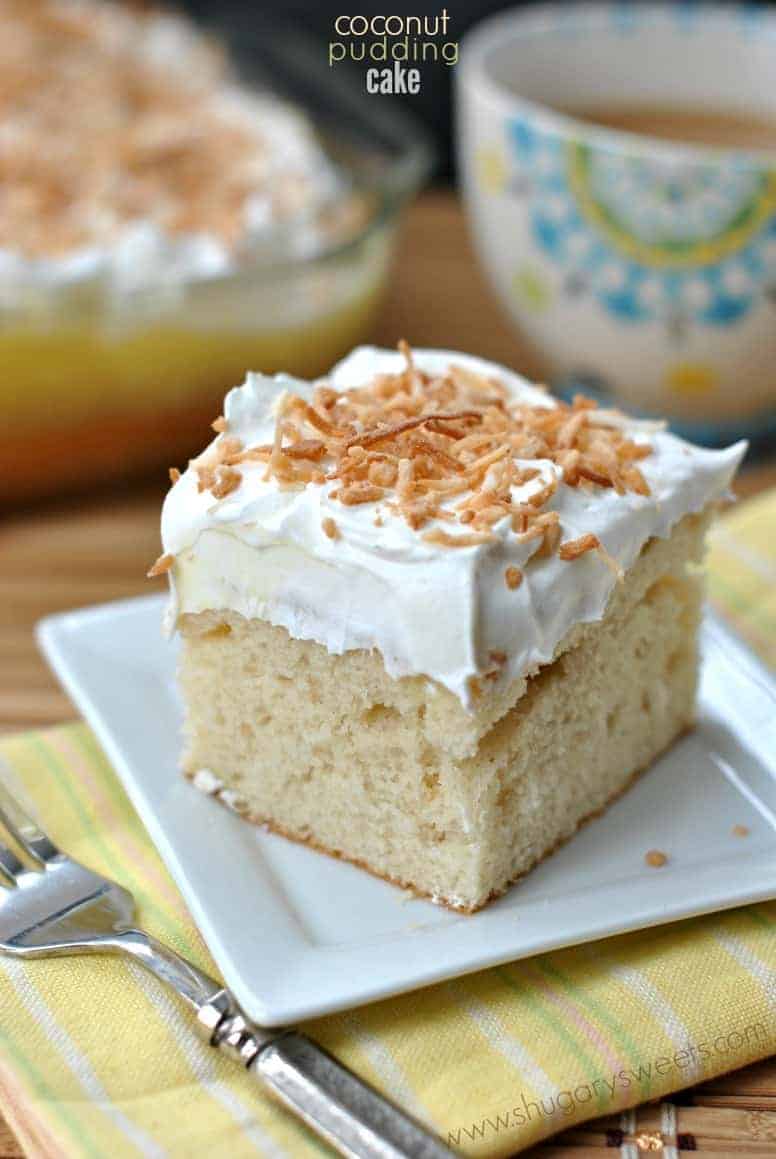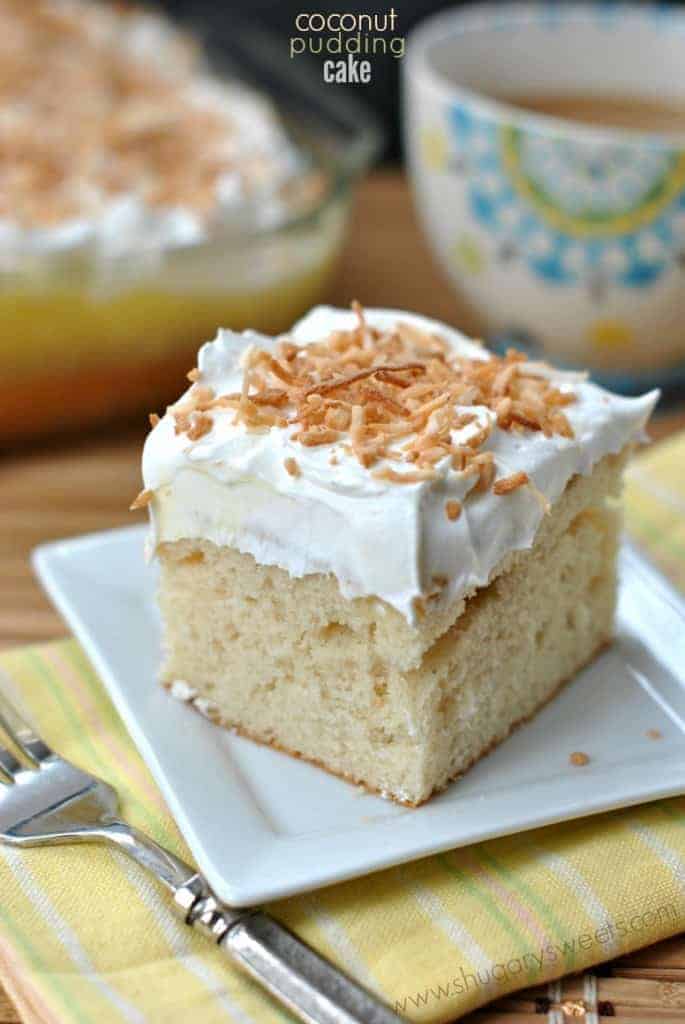 It's true. I don't use cake mixes very often. Making a cake from scratch is SO easy, and I always have the ingredients on hand.
But a couple weeks ago I was cleaning out my pantry and found a box of Duncan Hines French vanilla Cake mix. Every once in a while I'll grab a few boxes from the store and keep them in my pantry. You never know when they might come in handy.
Anyways, when I found the box of mix I immediately knew I wanted to make a poke cake. Poke Cakes seem to be all the rage lately. You'll see them popping on Pinterest every time you log in. No joke. If you've never made a poke cake before, you'll be shocked how many varieties there are out there! Some recipes call for sweetened condensed milk, some call for gelatin, and some call for pudding.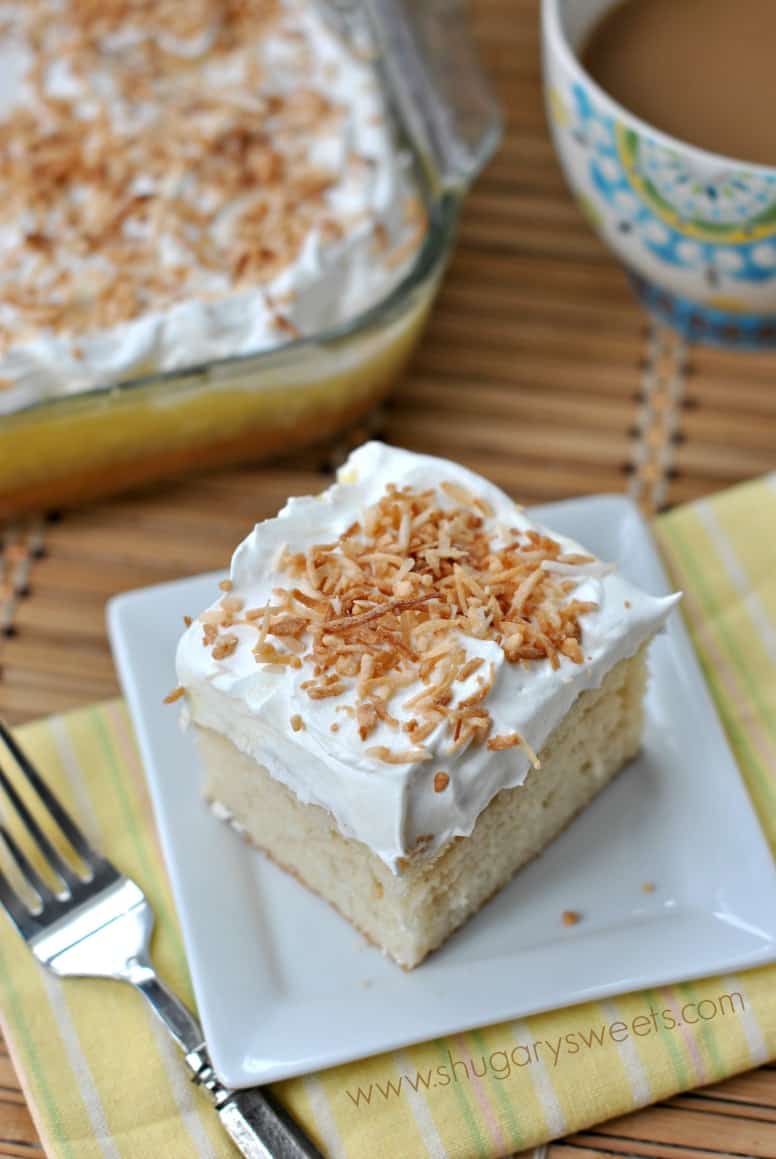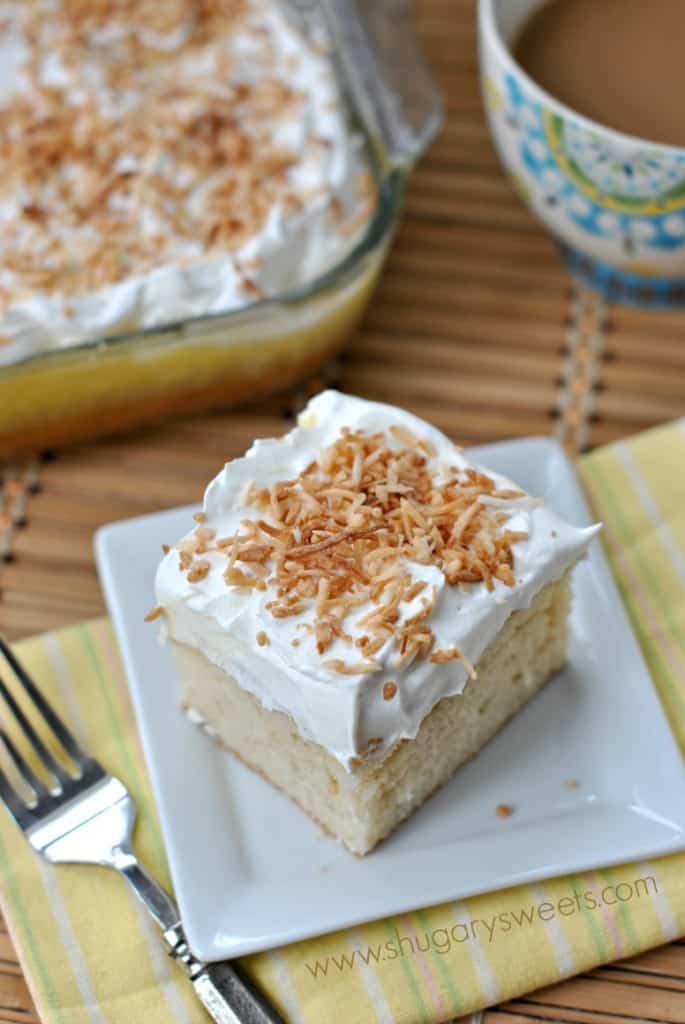 Today's recipe is a pudding version. I paired the French Vanilla Cake with a box of Instant Coconut Cream Pudding. And, because I can eat it like candy, I toasted up some sweetened, shredded coconut for garnish.
Why did I go with a boxed cake? Couple reasons…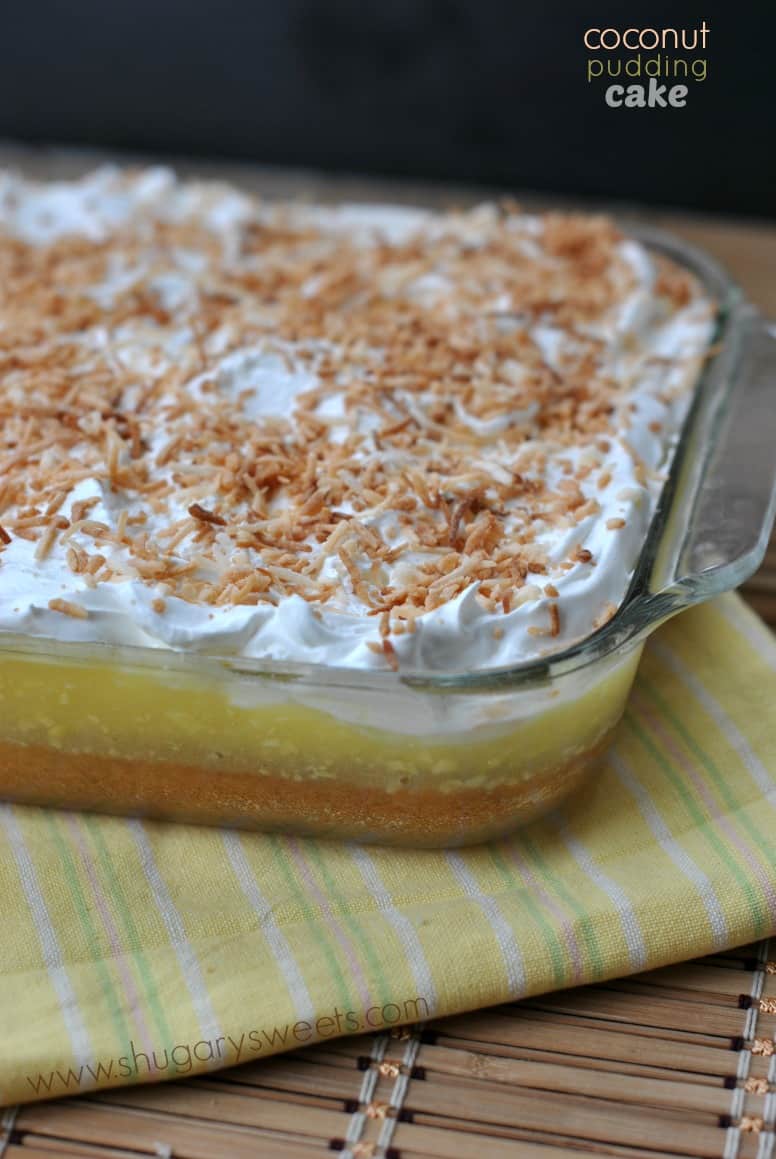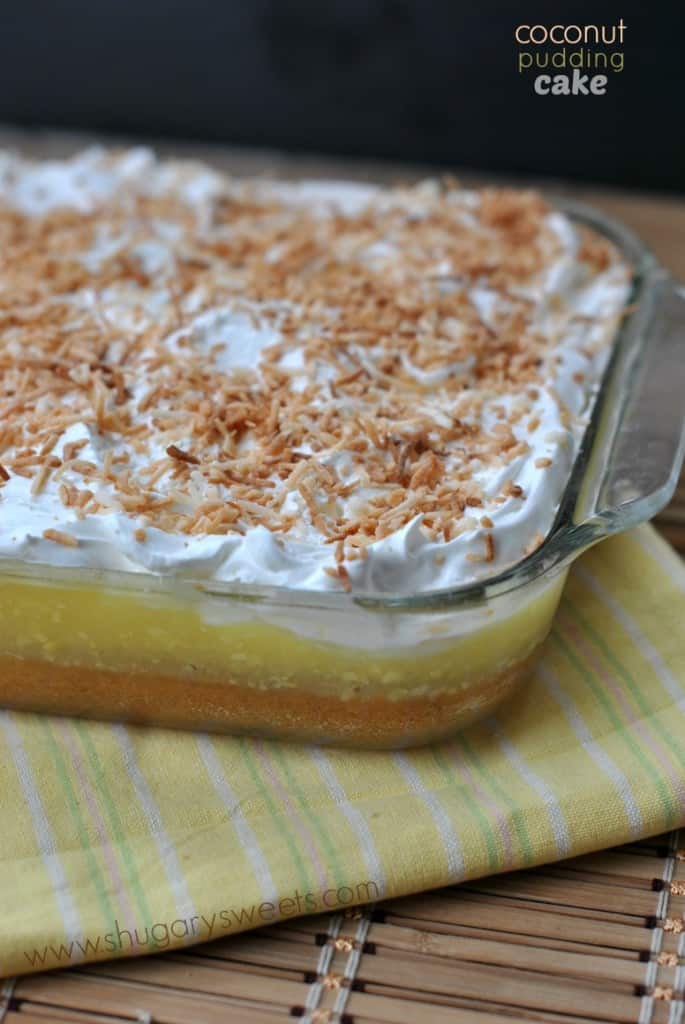 I know many of you LOVE the convenience. Love the price. Love the flavor.
I had one in my pantry that needed to be used.
But most importantly, I'm dealing with a broken dishwasher and wanted to limit the amount of dishes I needed for this recipe. #foodbloggerproblems
Oh, and there's this wonderful holiday this weekend, EASTER, that needs to be celebrated. And a delicious Coconut Pudding Cake is the perfect way to impress your family and friends, and still enjoy the holiday without stressing about your menu. You can even make this cake the night before! ENJOY!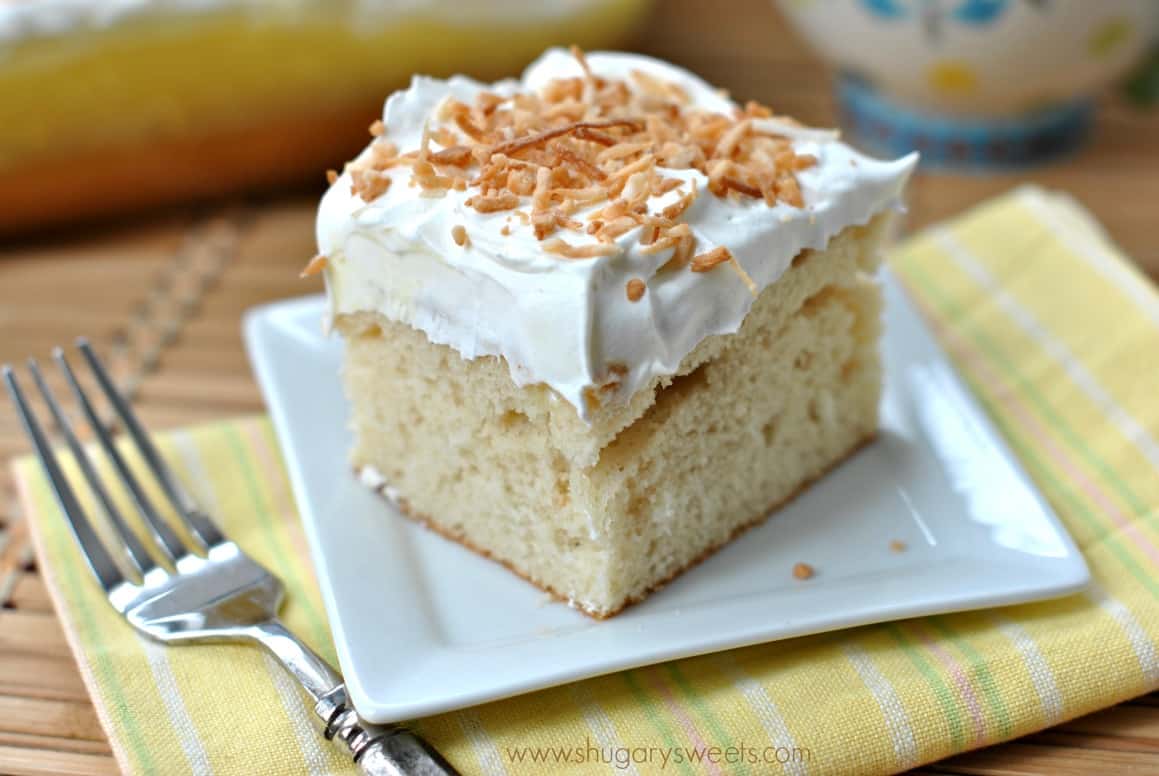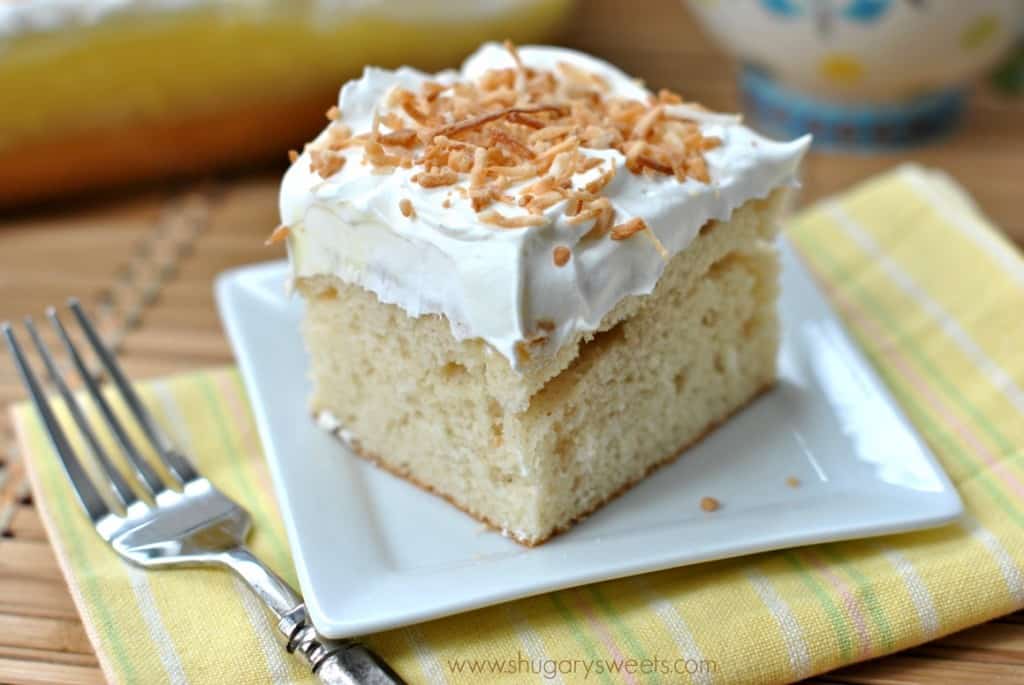 Connect with Shugary Sweets! Be sure to follow me on my social media, so you never miss a post!
Pinterest | instagram | Bloglovin'
Yield: Serves 15-18
Coconut Pudding Cake
Ingredients
1 box French Vanilla cake, plus ingredients to make according to package
1 package (3.4oz) instant coconut cream pudding mix
2 cup milk
12oz Cool Whip
1 cup toasted coconut
Instructions
Prepare cake in a 13x9 according to package directions. Remove from oven and poke holes all over cake using the handle of a wooden spoon or a wooden skewer.
In a mixing bowl, whip together the pudding mix and milk. Immediately pour over warm cake, using a spatula to spread it. Cover with plastic wrap and refrigerate for 3 hours (or overnight).
When ready to serve, top with Cool whip and toasted coconut. Serve and enjoy!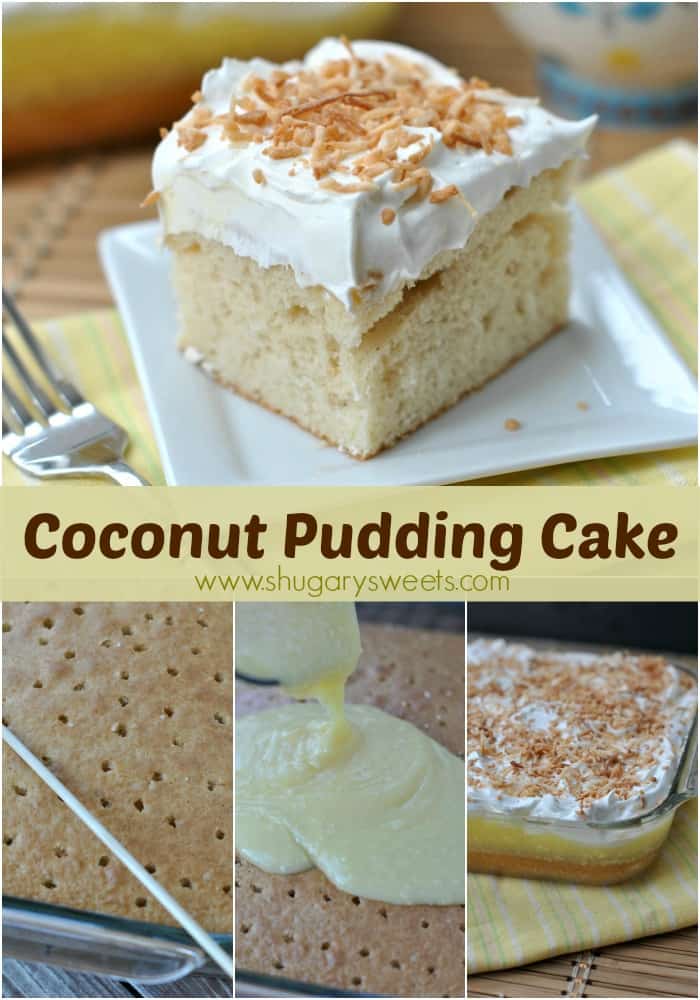 LOVE Poke Cakes? Here are a few of my favorites….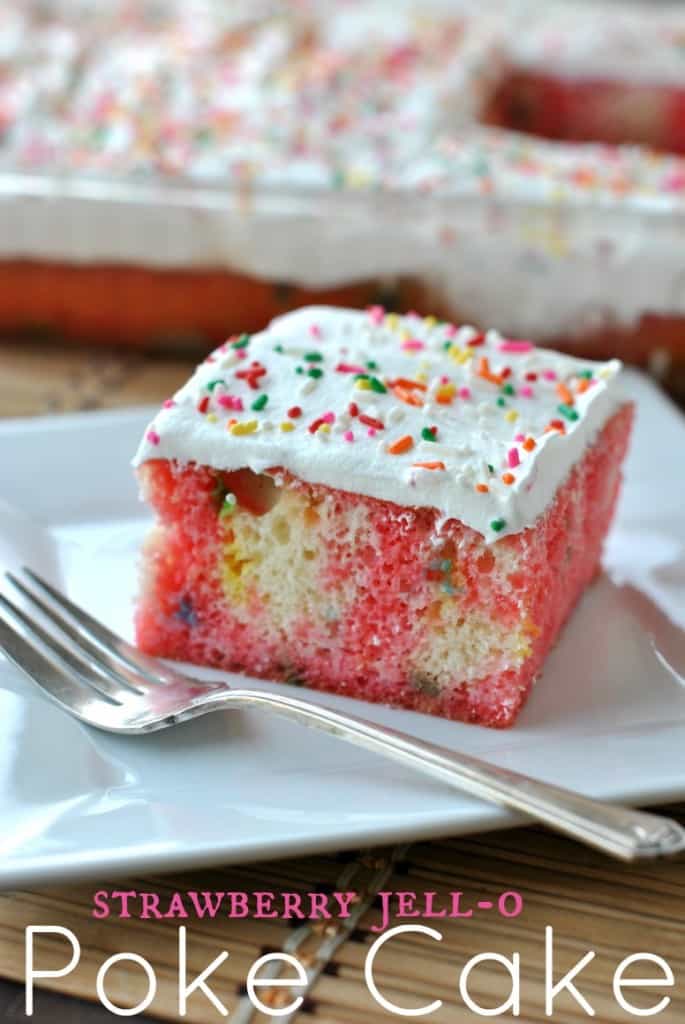 Strawberry JELL-O Poke Cake…a delicious gelatin version, so refreshing and tasty!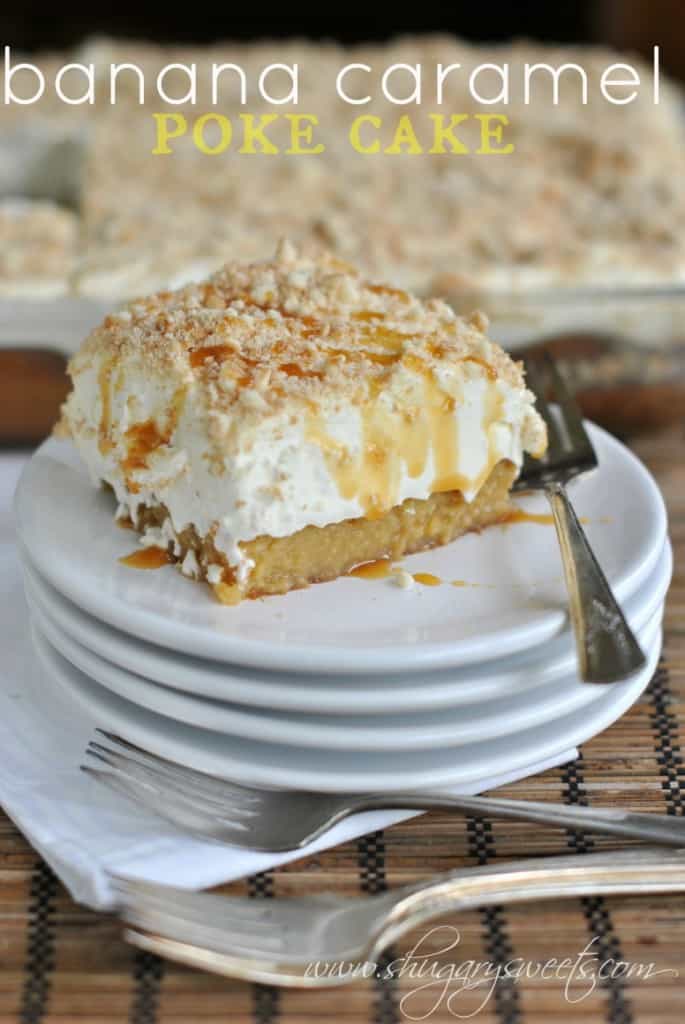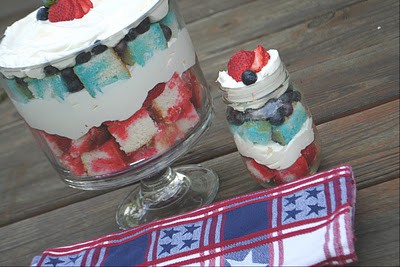 JELL-O Cheesecake Trifle…perfect for a summer BBQ
A few more POKE CAKES from some of my favorite blogs: