Key Lime Fudge
Vacation has ended and all I want is more fudge. See, I have this philosophy about vacation. It's called, "I must eat fudge at every little shop I find." My other one is "ice cream should be eaten daily on vacation." What do you think? Good philosophies right?
I seriously walked into half a dozen fudge shops or more last week, wanting to see what everyone offers. Plus, nearly all of them give little bite sized samples to taste for free. And remember, I'm cheap. So yeah, I tasted. I also bought. And ate. And tasted. And bought. And ate.
And now, I came home and made my own new version of fudge. I had never made key lime pie before, but this fudge is really yummy!
Key Lime Fudge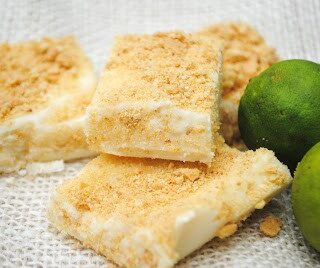 Ingredients
2- 11oz bags white chocolate morsels
14oz can sweetened condensed milk
5 key limes, zested and juiced
1/2 cup graham cracker crumbs
Instructions
Melt morsels with condensed milk on low heat until completely smooth. Whisk in lime juice and lime zest. Pour into a parchment paper lined 13x9 or 8x8 pan (for thicker fudge). Immediately sprinkle with graham cracker crumbs (pressing lightly so they stick into the hot fudge).
Enjoy!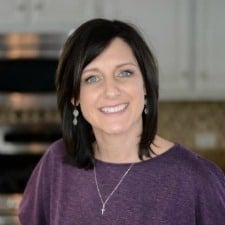 Aimee is a dessert lover (specifically rice krispie treats), workout enthusiast, self-taught foodie, and recipe creator. Her recipes have been featured in over 15 magazines, and her passion is to share her love of cooking with the everyday home cook! Learn more about Aimee.