Lemon Meringue Fudge
If you love Lemon Meringue pie, this Lemon Meringue Fudge is even better. Sweet fudge topped with marshmallow "meringue", lemon curd, and graham crackers!
Be sure to sign up for my email…new recipes in your inbox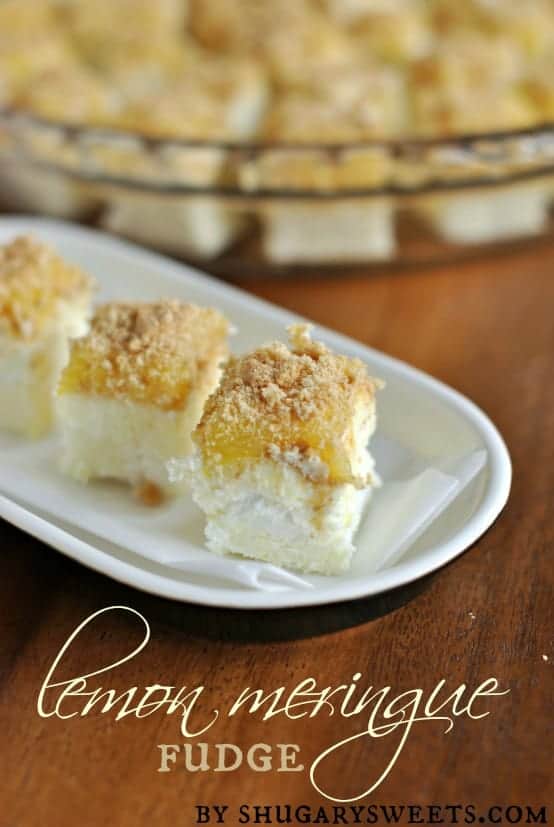 Brace yourself. I'm about to make a declaration. An announcement. It's huge.
Are you ready???
"This Lemon Meringue Fudge is the best fudge I have ever made."
I know. It's hard to believe. I mean. I've made Root Beer Fudge. Cinnabon Fudge. Cookies and Cream Fudge. Strawberry Swirl Fudge. So many flavors of fudge. I even have a guide for how to make fudge.
But yes, this has to be my favorite. Granted, I'm a little partial because it's lemon. With homemade lemon curd.
Want to make it yourself now? Visit Food Fanatic and check out my recipe for Lemon Meringue Fudge.
Then make it for yourself for Mother's day. Or Father's day. Or just because. You'll understand.