Mandarin Salad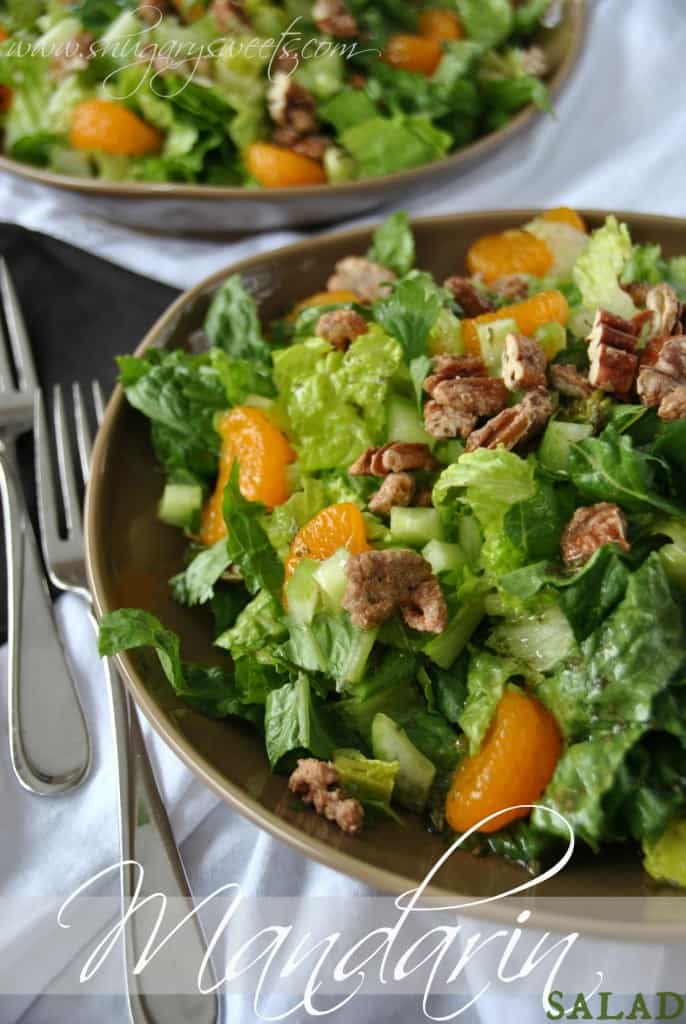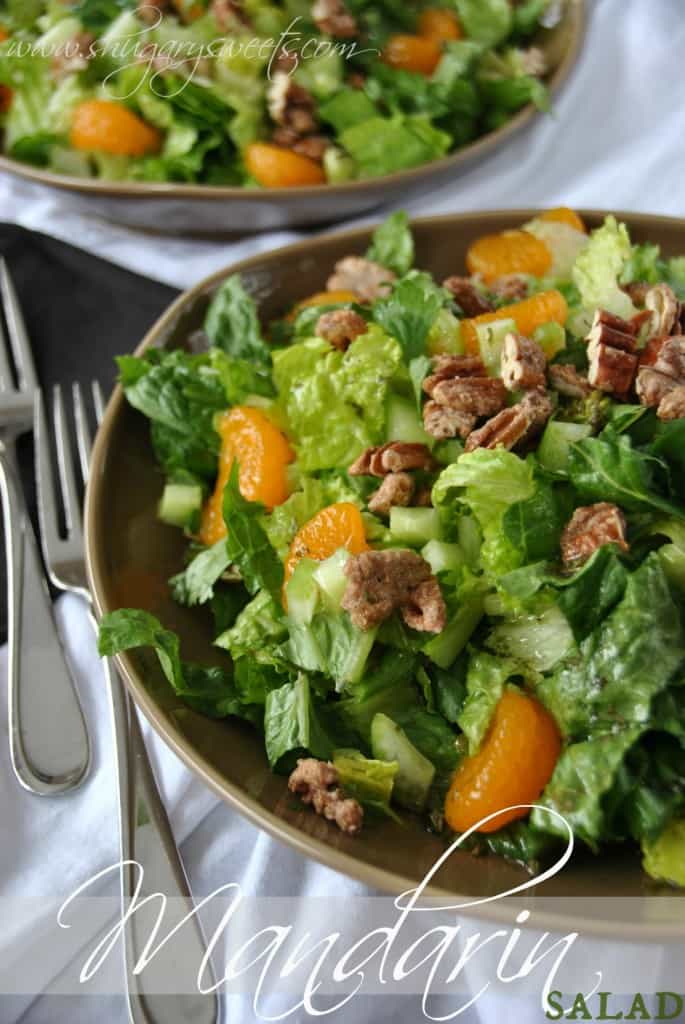 This is another great recipe given to me by my grandma. And since it's the New Year, I thought we would start it off right. With salad.
And sweet sugared cinnamon pecans.
Okay, so it's not the healthiest of all salads, but c'mon people. I'm trying here. Just like in real life, I'll be back eating cookies and cupcakes tomorrow (and sharing those recipes with you all).
Until then, how about we ring in the New Year with a salad. Doesn't have the same excitement as fudge, truffles and cookies. I know.
But how about if I attach an amazing giveaway to this salad?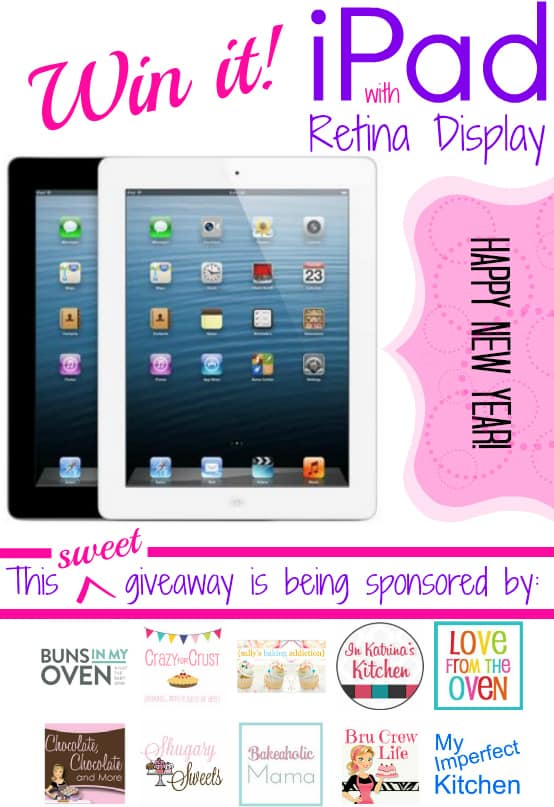 How does winning a new iPad sound? THIS GIVEAWAY IS CLOSED!!!!!
Enter in the rafflecopter below for your chance to win! Then go visit some of my friend's blogs who are co-sponsoring this awesome giveaway.
Yield: 4-6 servings
Mandarin Salad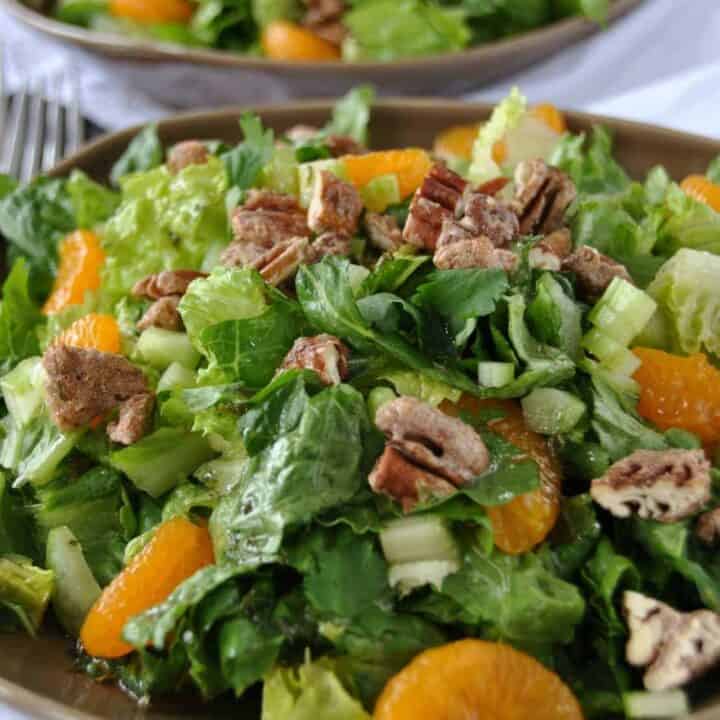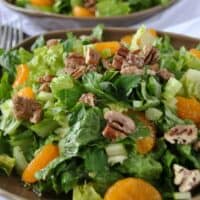 Ingredients
For the Dressing:
1/4 cup canola oil
2 Tbsp granulated sugar
2 Tbsp white vinegar
1/4 tsp kosher salt
4 cranks fresh ground black pepper
1 Tbsp fresh parsley
8 drops Tabasco sauce
For the nuts:
1/2 cup sliced pecans
2 Tbsp sugar
For the Salad:
3 bunches romaine lettuce (or one pkg of 3 stalks)
2 green onions, chopped
2 stalks celery, diced
1 can (15oz) mandarin oranges, drained
Instructions
In a small bowl, mix ingredients for dressing, refrigerate until ready to serve.
For nuts, saute almonds in 2 Tbsp sugar on medium heat, until browned (or use my [cinnamon sugar pecans | https://www.shugarysweets.com/2012/12/candied-cinnamon-pecans])
To assemble salad, chop lettuce and place in large bowl, Add green onions, celery and oranges. Top with sugared nuts. Drizzle with dressing right before serving. ENJOY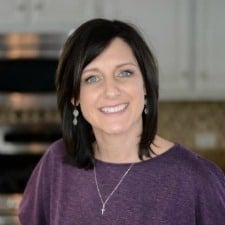 Aimee is a dessert lover (specifically rice krispie treats), workout enthusiast, self-taught foodie, and recipe creator. Her recipes have been featured in numerous magazines, and her passion is to share her love of cooking with the everyday home cook!