Bite sized Mint Chocolate Chip Brownie Bites. Rich chocolate homemade brownies topped with a creamy, minty frosting! Can I get a "heck ya!"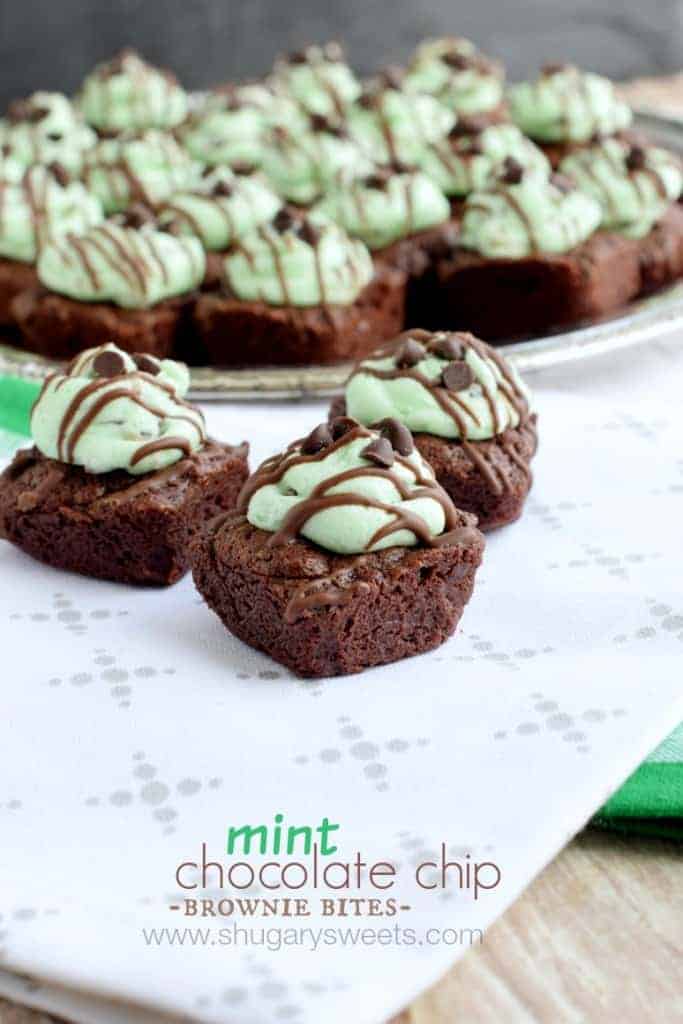 There are days when I go a little crazy in the kitchen. When my sweet tooth takes over and I want to bake and eat #allthedesserts.
That happened a couple weeks ago. I had a taste for brownies. Of course, I don't make just "any brownies," I create go big or go home brownies.
You may have seen this photo on instagram (do you follow me?). There is so much truth in that one little statement. I have 5 pounds I would love to drop. I've been trying to lose it for about 4 years. Ironically, it's the same amount of time I have been blogging….4 years!
The issue could be my idea of balance. I work out. I eat fairly healthy. But then I have days where I make over a 100 brownies. There are only 6 people in my family, that's a lot of brownies to consume.
Fortunately I have good friends and neighbors who answer my facebook pleas to come help a girl out!
These brownies start with an easy, from scratch recipe. I use this silicone brownie panthat I bought from Michael's, but you can also use a mini muffin pan. This recipe will make 48 mini brownie bites (these are small two bite brownies)! You can freeze the brownie after baking them (before frosting them). Wrap them in parchment paper and place in a ziploc freezer bag. Make fresh frosting before serving after the brownie have thawed.
For the frosting, I made a simple buttercream, and added a drop of food coloring. I used Andes Creme de Menthe baking chips in the frosting, and also melted some to drizzle over the tops of these brownies! So so good you guys!!
I've got another delicious version coming next week…and it involves chocolate and peanut butter, so stay tuned!!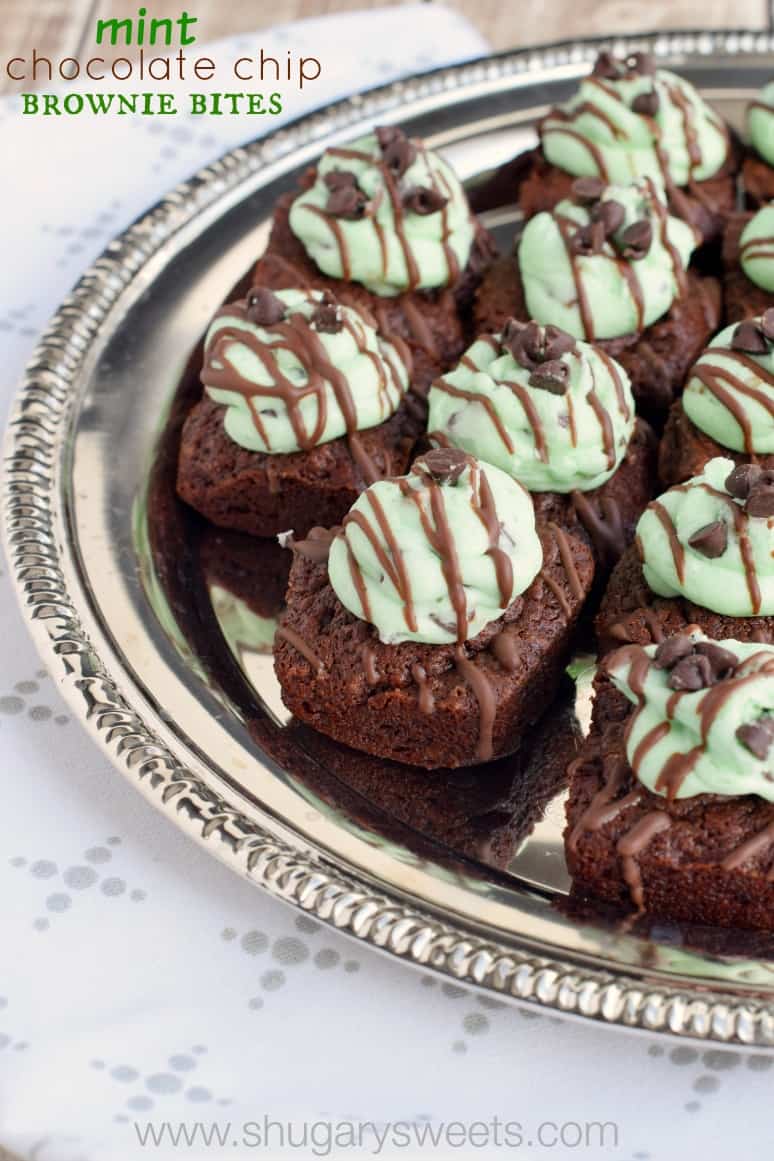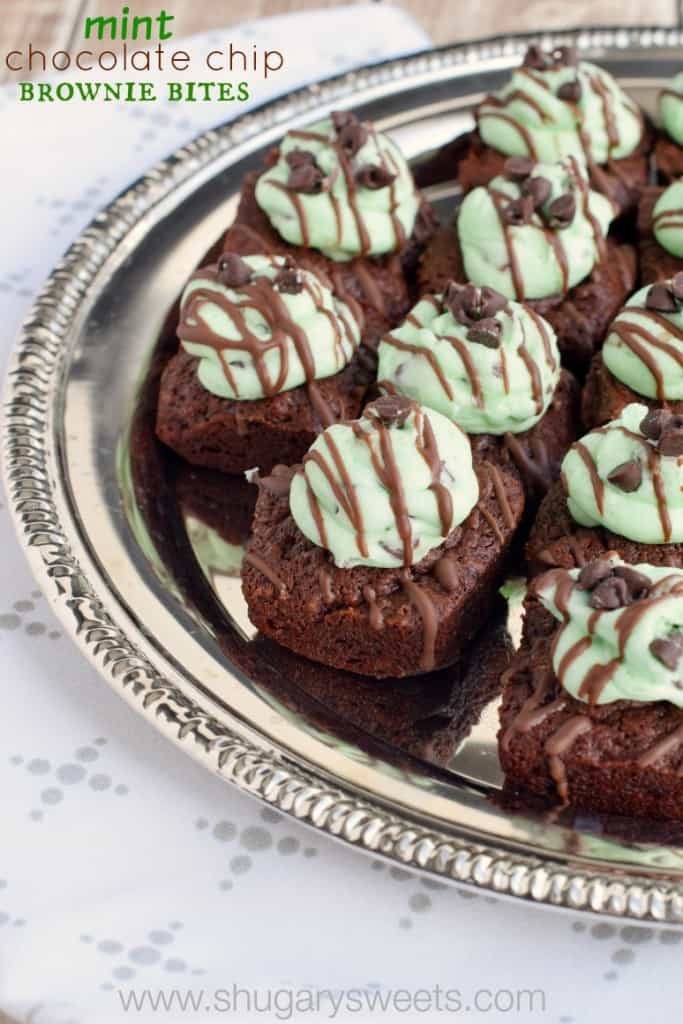 Love Brownies? Here are a few of my favorites!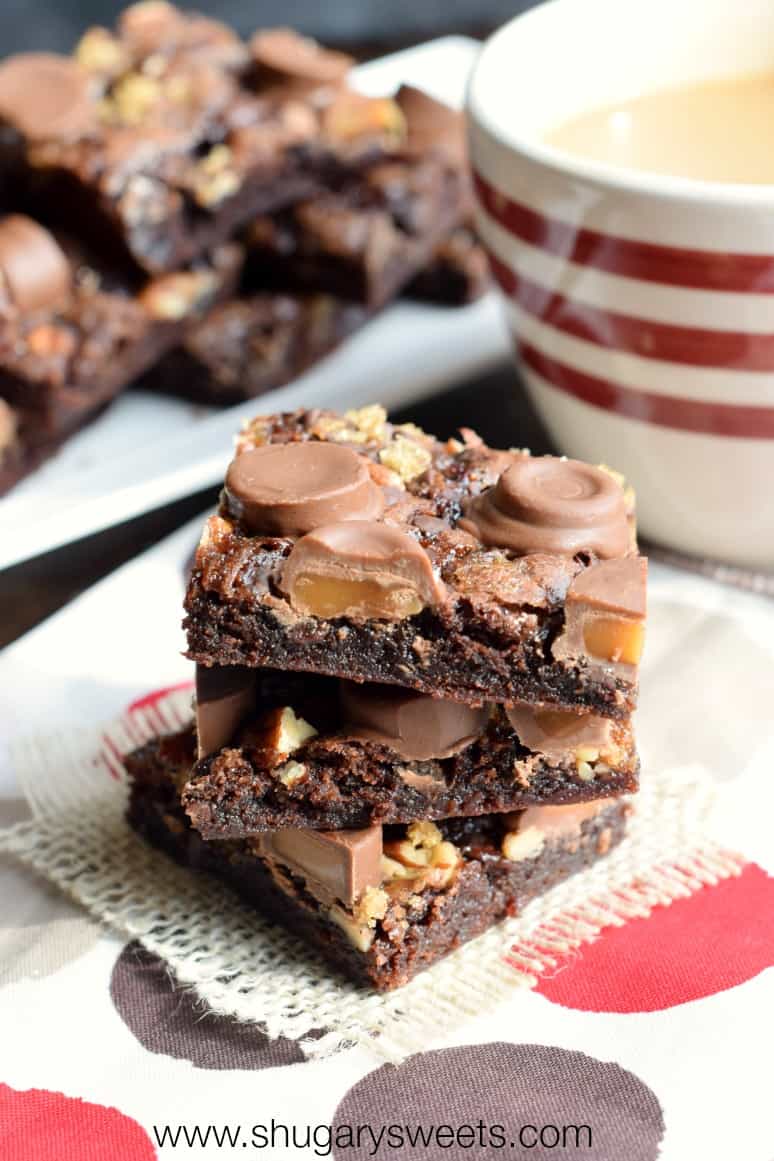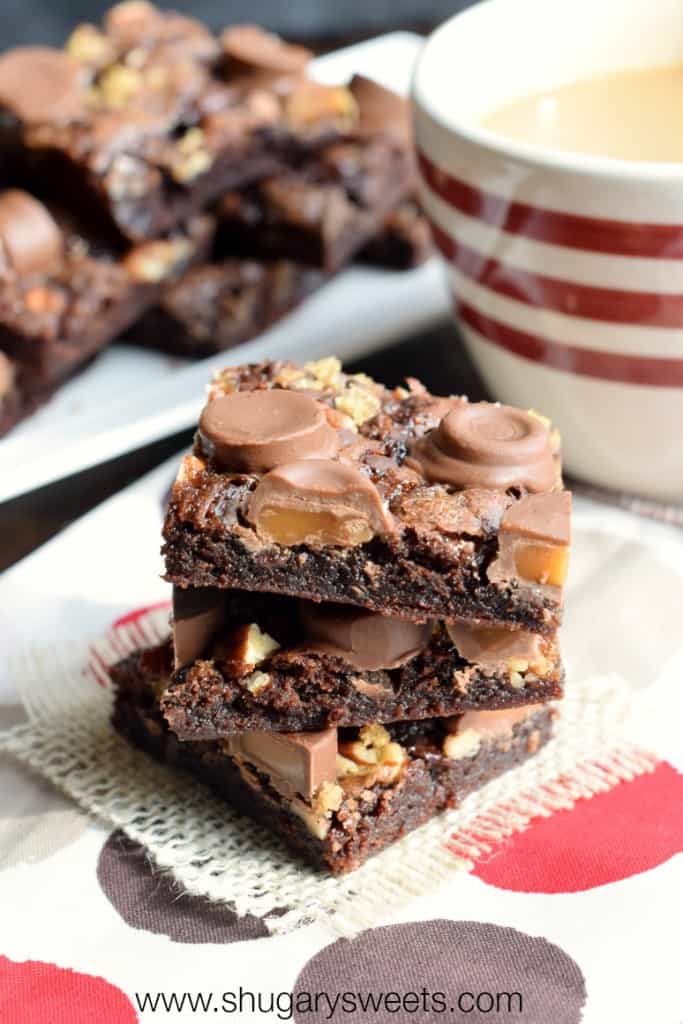 Pimp My Brownies: these over the top brownies start from a box mix and turn into something magical!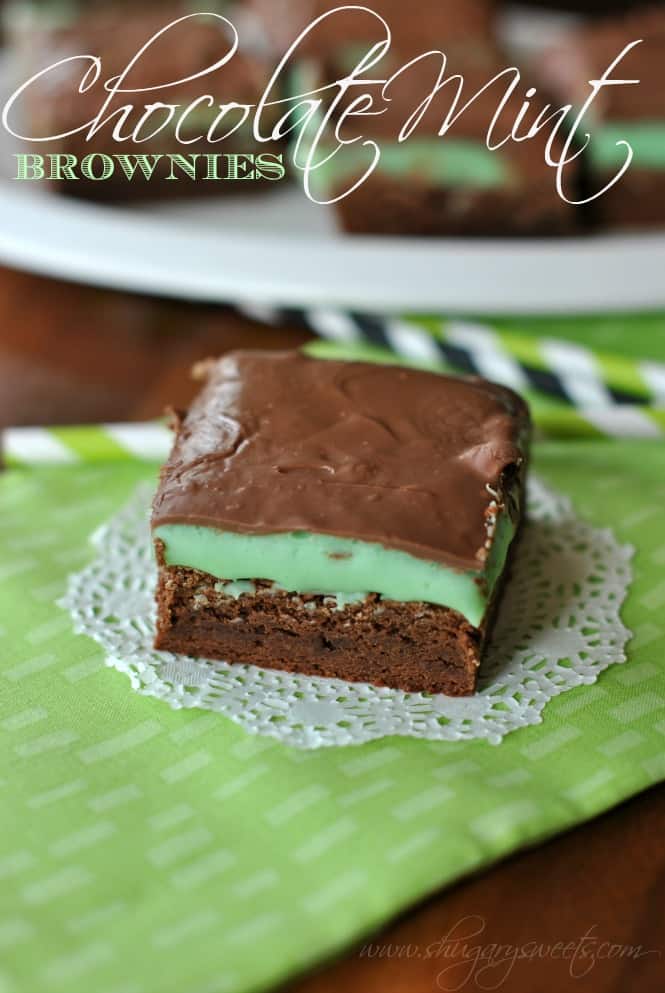 Chocolate Mint Brownies: another decadent chocolate mint treat!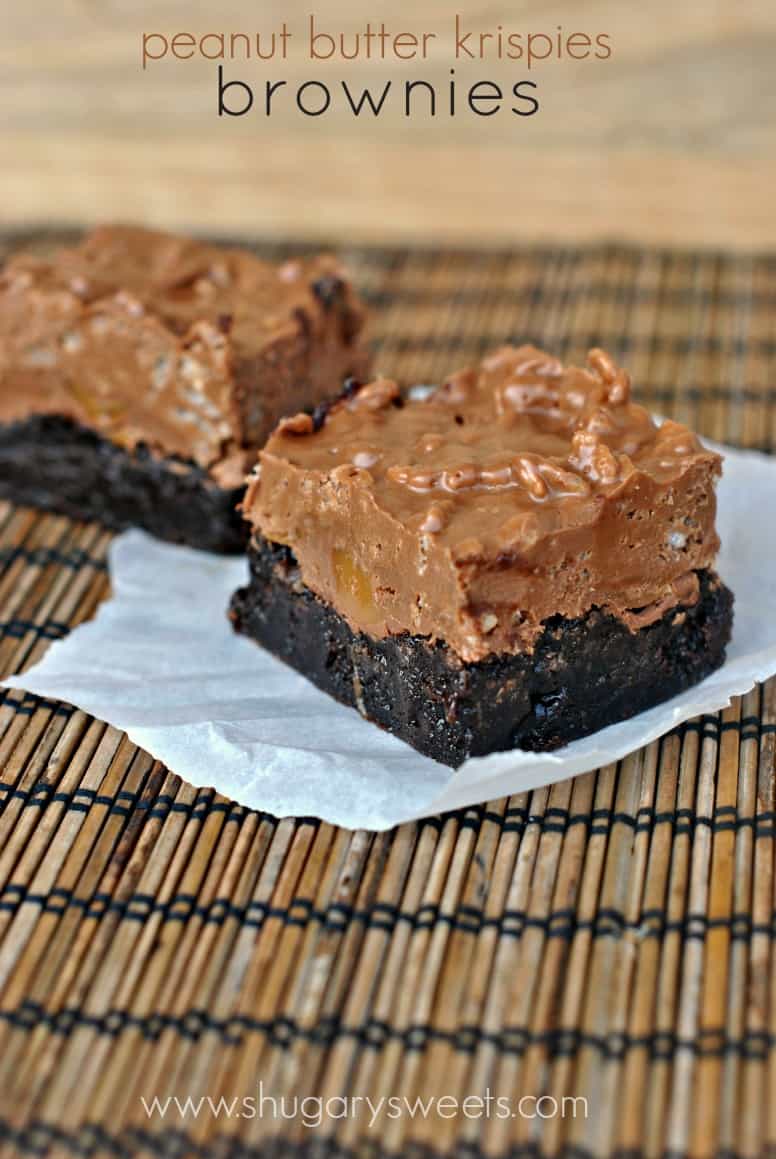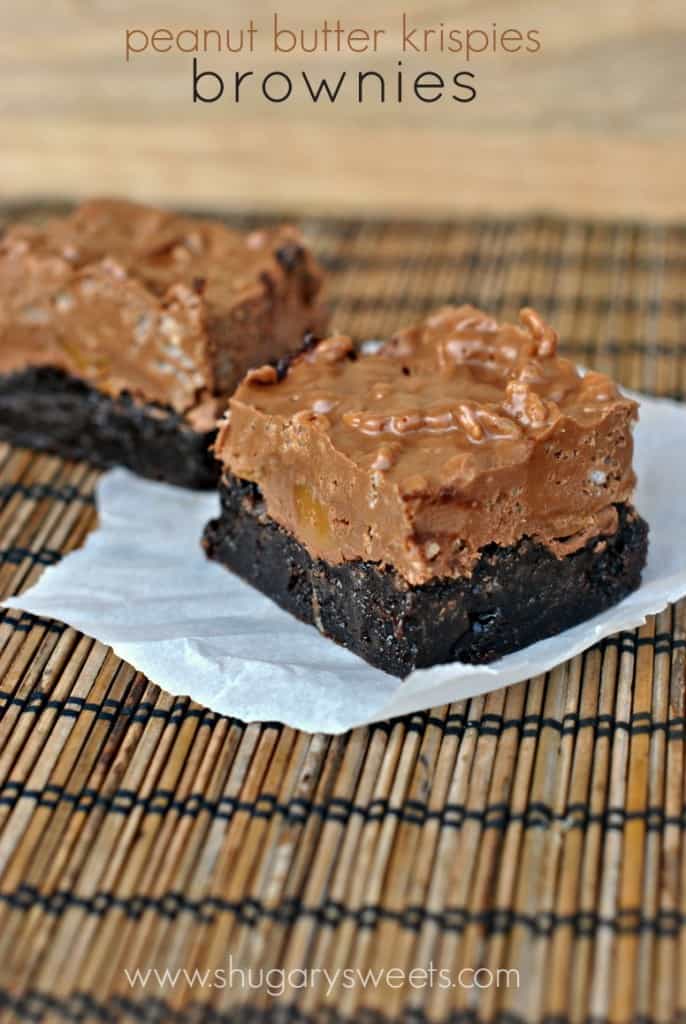 Peanut Butter Krispies Brownies: so much flavor in one bite! You've got to give these a try!
MORE Easy Desserts