Chocolate Chip Cookie Sandwiches with creamy mint filling is the perfect dessert after any meal! Dip in white chocolate and add sprinkles for a St. Patrick's Day treat.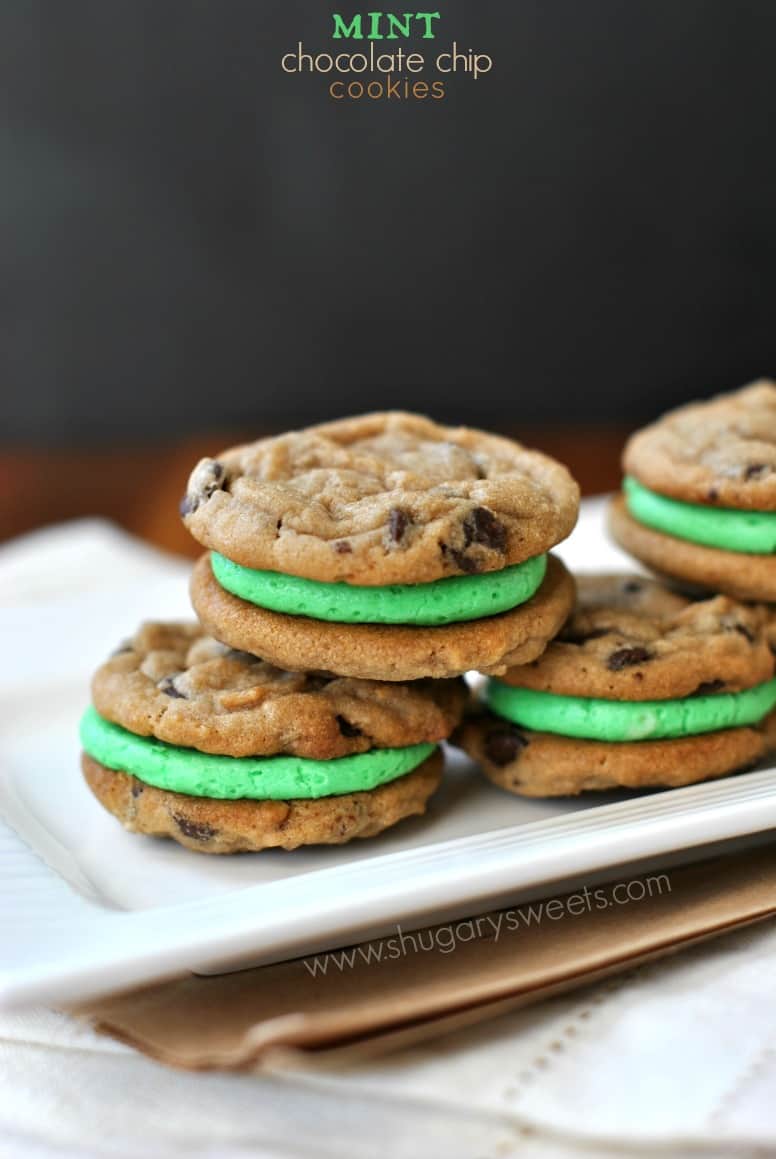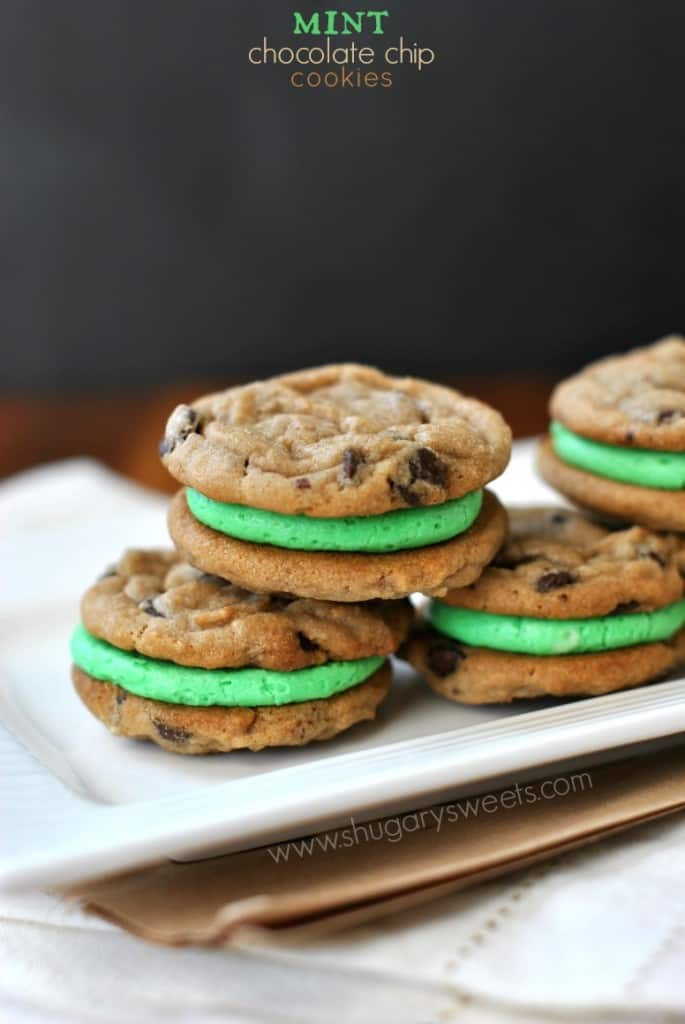 Why this Recipe Works
When it comes to chewy chocolate chip cookies, sometimes you just want a shortcut.
Uses refrigerated cookie dough
Mint buttercream filling
Cookie Sandwiches
Can be dipped in white chocolate and sprinkles for a holiday treat
What I love about today's recipe is you can make your own chocolate chip cookie dough, or reach for that refrigerated tube of dough instead.
There's a reason refrigerator cookies are so popular. They are soft and chewy and easy to make too.
Today, we gave them a makeover with a sweet, minty buttercream filling!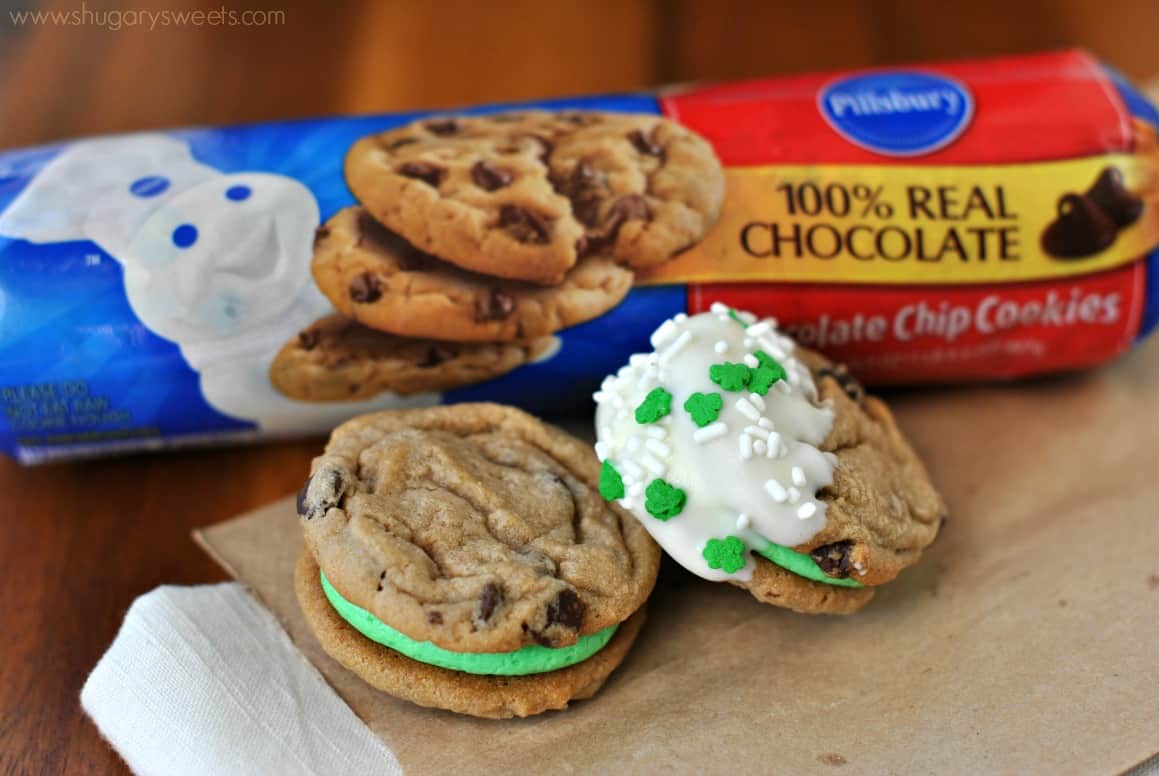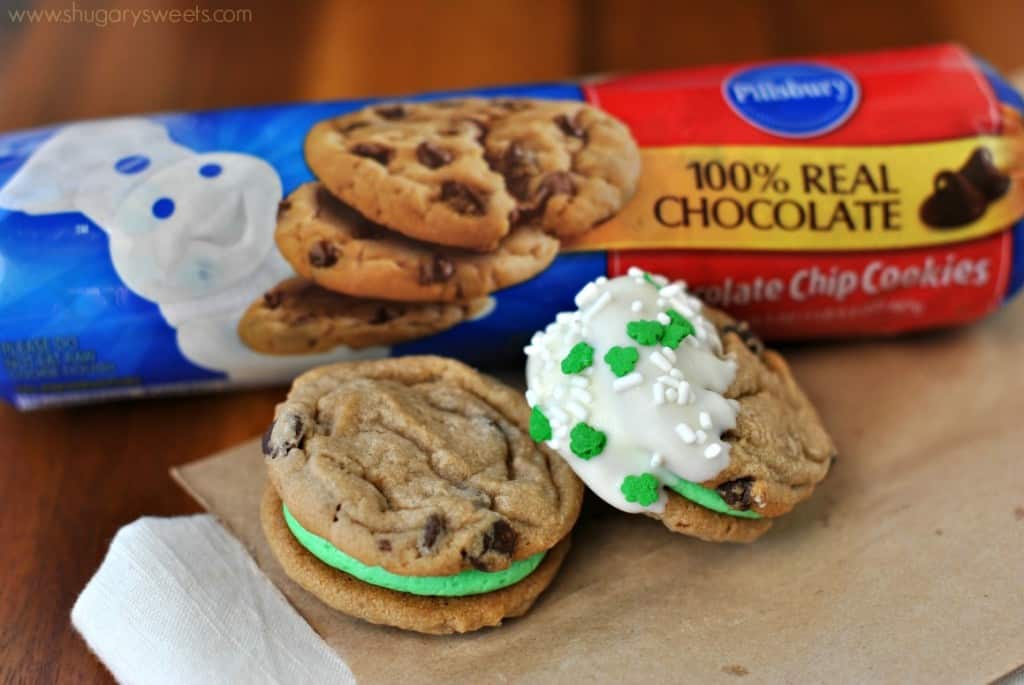 Easy Instructions
Today's recipe is not only good, it's great! I used Pillsbury Chocolate Chip Cookie dough (in the rolls) to make this recipe even easier. Everyone needs some time saving steps every once in awhile. I used a 1 tablespoon scoop and made mini cookies.
I then whipped up a batch of creamy Mint buttercream frosting. When the cookies were cooled, I piped a little frosting between two like-sized cookies. Oh my word these are delicious.
I used this easy cookie dough in these Oreo Stuffed cookies, remember how fun these are???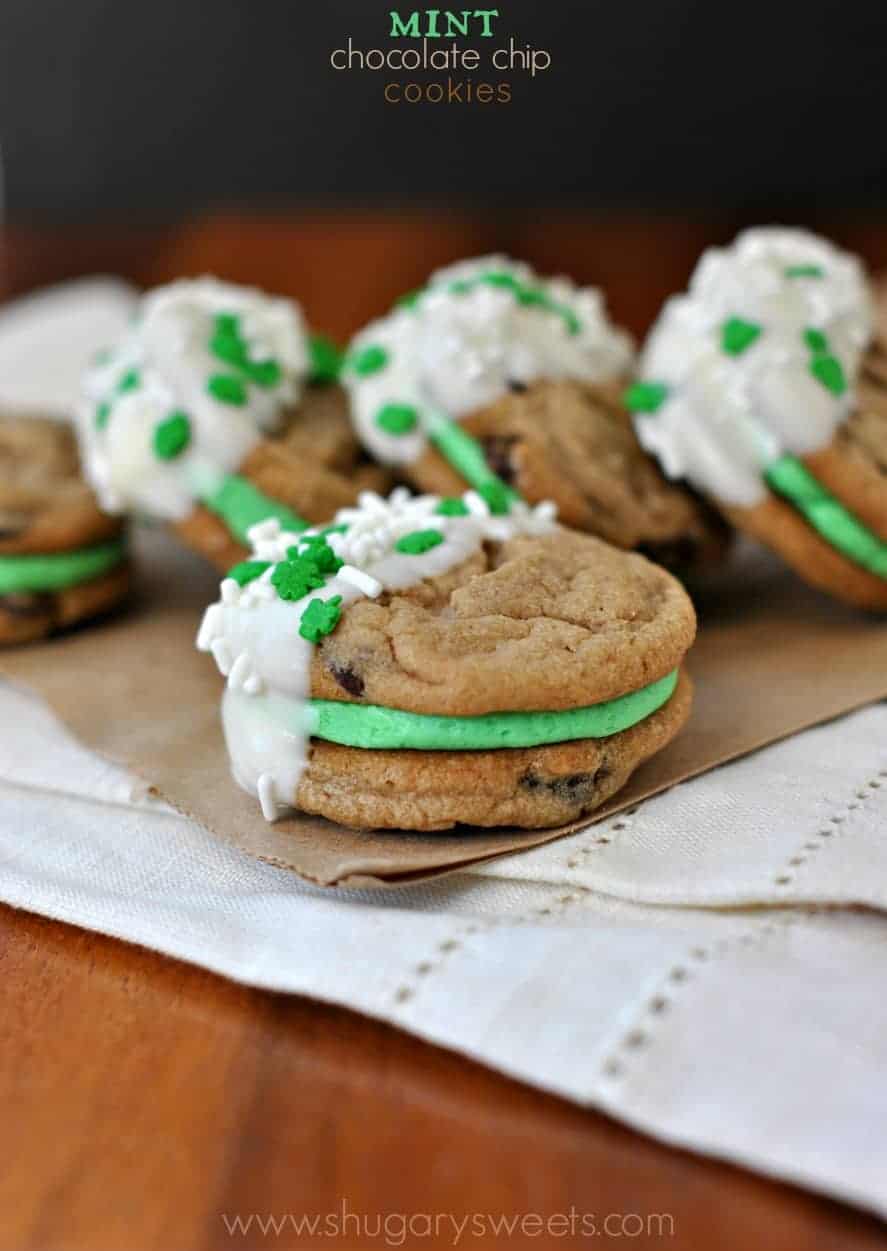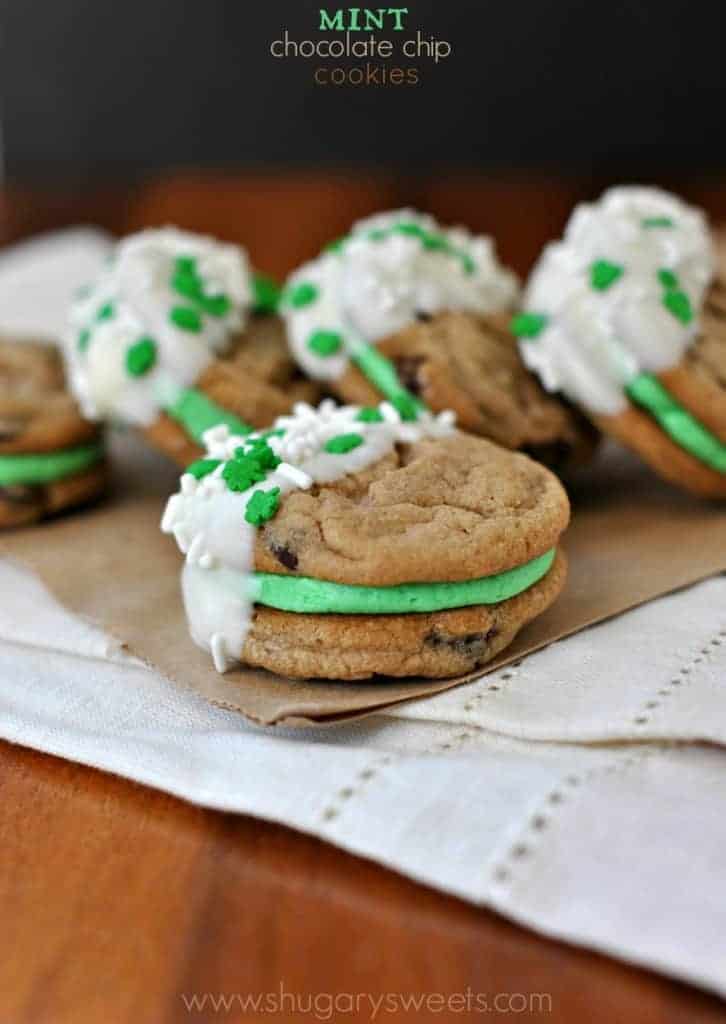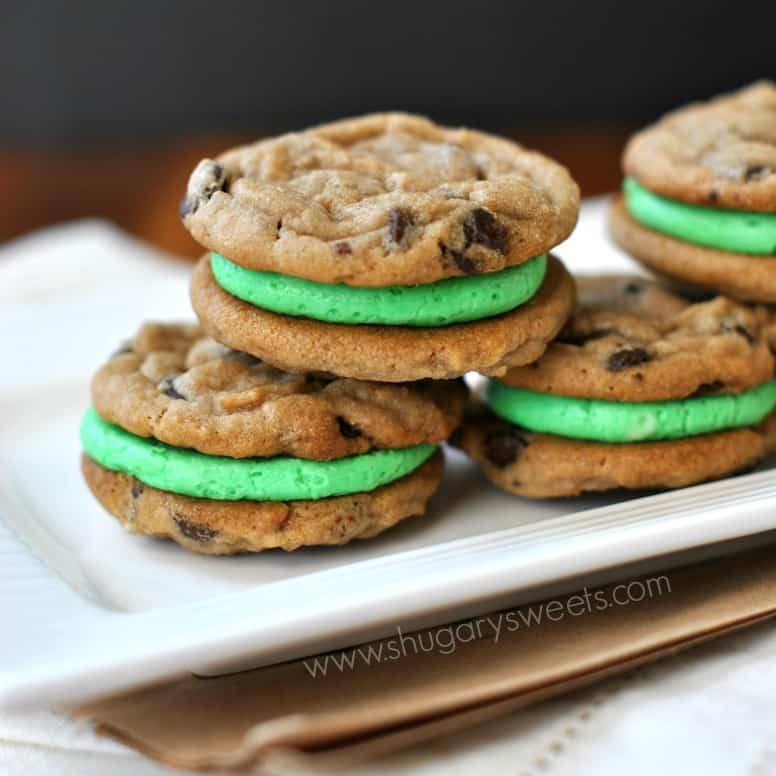 PS. If you try this recipe, please leave a STAR rating in the recipe card below. I love your feedback! Connect with me on social media by following me on Instagram, Facebook, or Pinterest.