Orange, Lemon and Lime Citrus Cookies– chewy, sweet cookies with citrus zest and rolled in sugar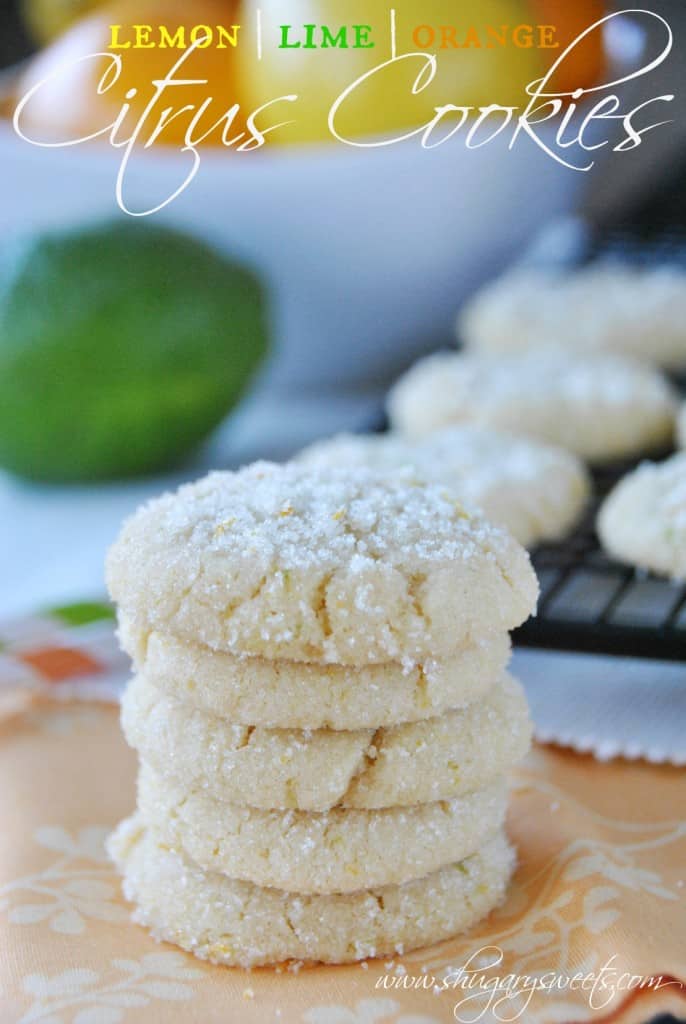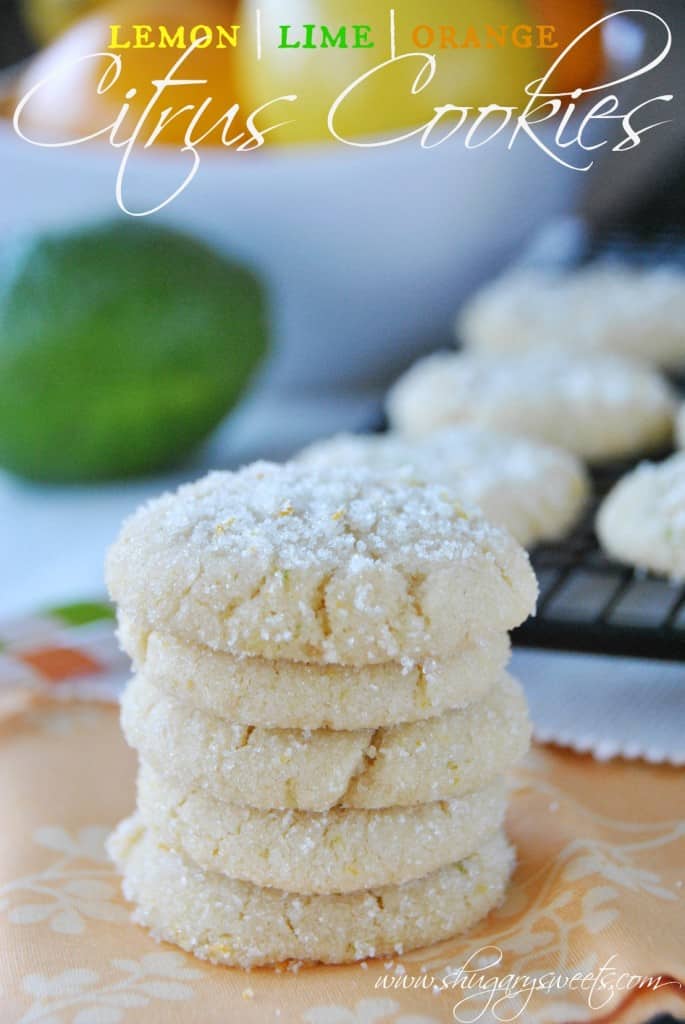 Back in December I shared a confession with all of you. I was part of a fun cookie exchange, and one of the cookies I received were Cranberry Orange Cookies. And I ate the entire batch. My family had no idea they even arrived until I shared the photo.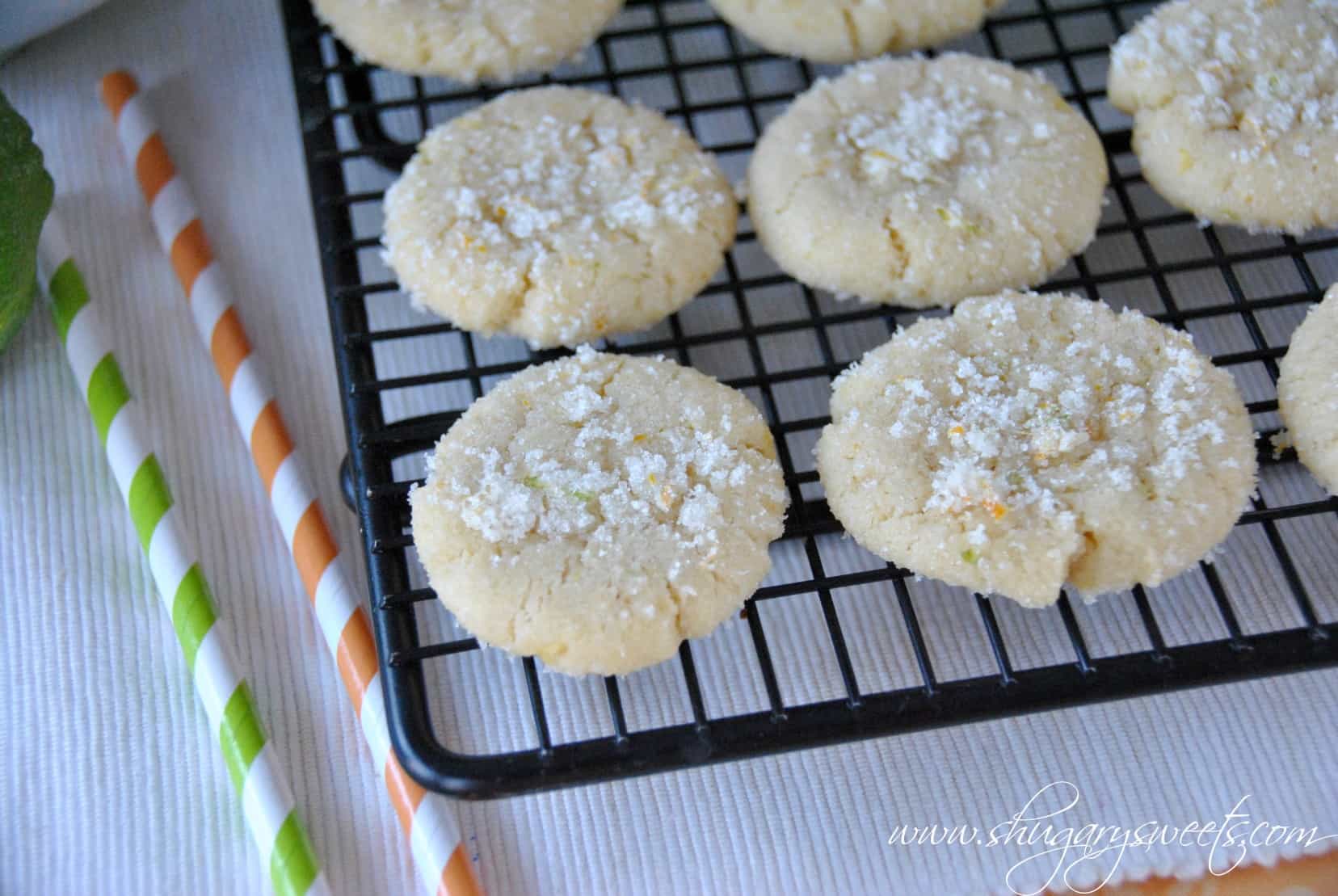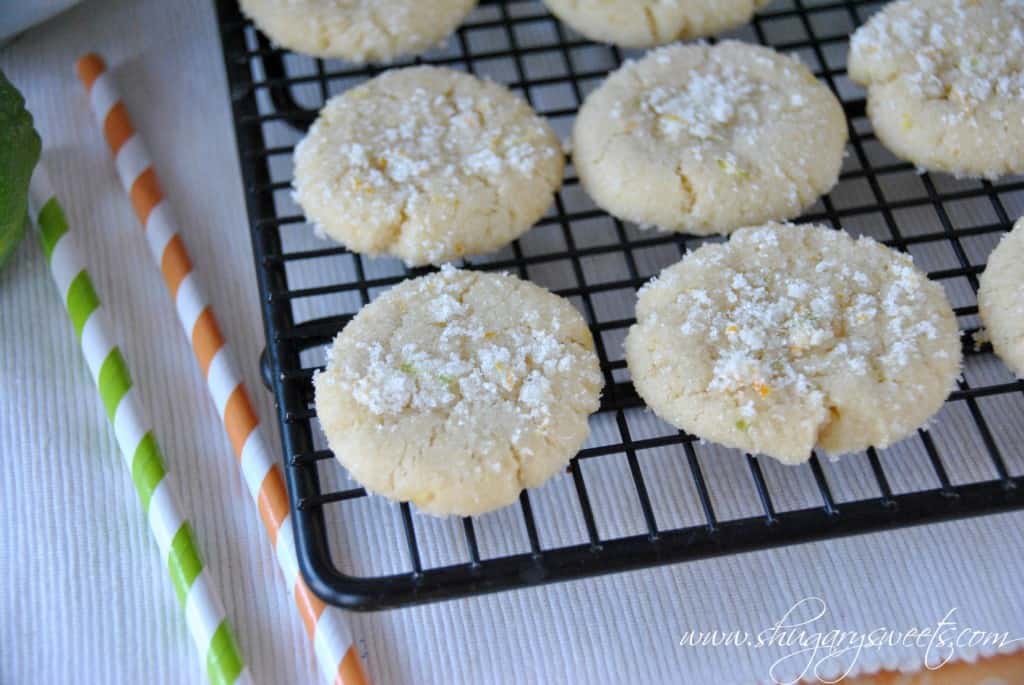 Knowing how good the cookies were I knew I had to re-create these delicious gems.
However, my kids aren't huge fans of dried cranberries (although I am)! I figure since I am making these FOR THEM, I should make them they way they would enjoy them.
Totally covered in sugar with citrus zest.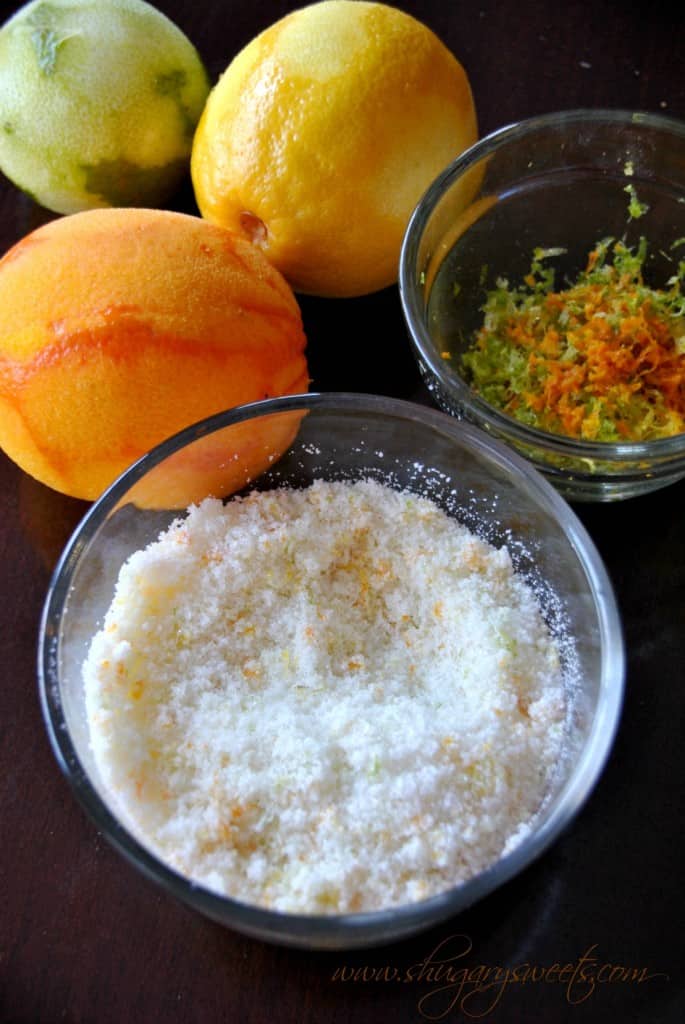 I made these cookies very small, about 3/4 inch balls (that you flatten with the bottom of a cup). Once they were flattened, I then added extra sugar on top.
Because I can.
But you do as you feel comfortable with! I personally am totally comfortable with a giant scoop of sugar on top of each cookie!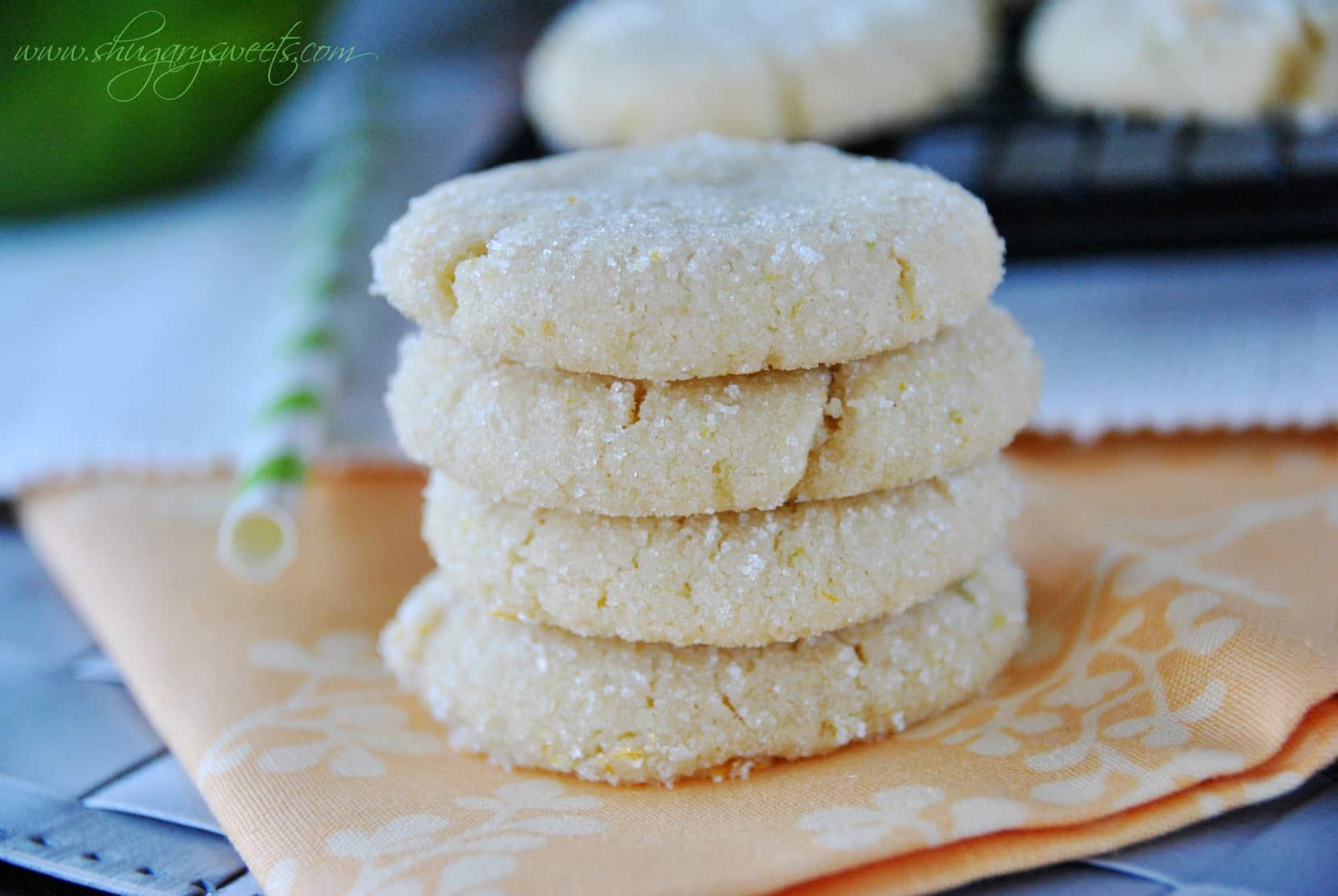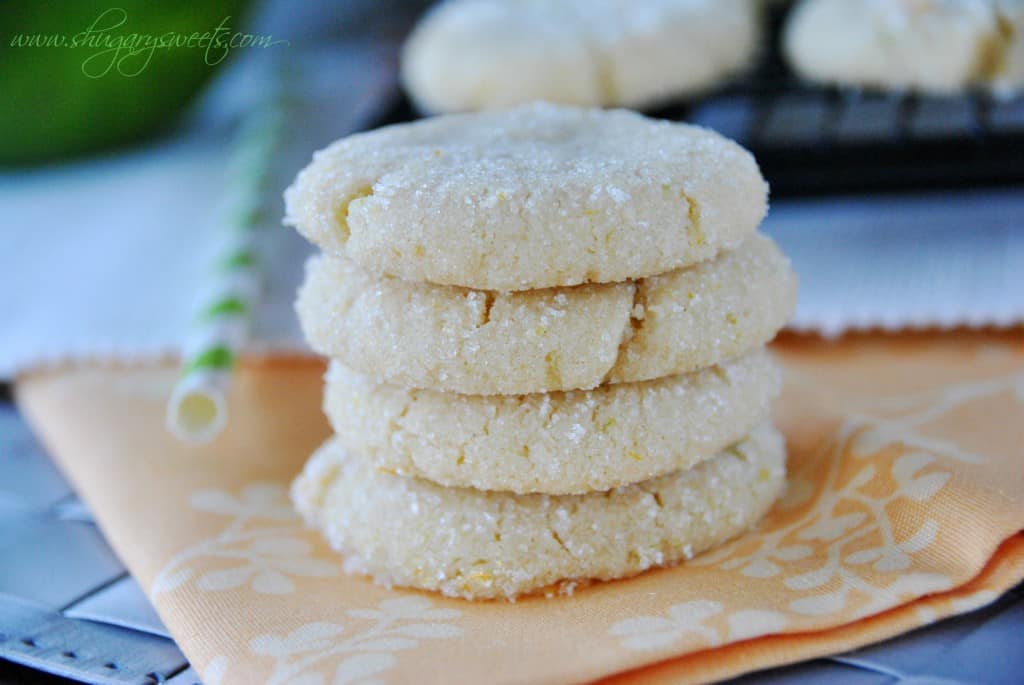 I know some of you are probably starting your New Year's resolutions to eat healthy. I totally understand. I have a couple resolutions myself!
1. Share more dinner recipes. Yes, this is a dessert blog, but I make some really good dinners too. And if you're anything like me, you probably wonder what to make each day. Night. Week. So, how about I share some of my favorites with you every once in awhile? Be sure to comment and let me know what you think!
2. Work through my baking fears. Yes. I have fears. Some people are afraid of baking with yeast. I am afraid of making bagels, pretzels, hamburger buns, macarons, and a few other things. I'm going to try to conquer those fears. For you, people!!
3. I'm going to be starting a new series each month "Reader's Choice." You may have seen my call for submissions a few weeks ago. Basically, I get a lot of emails from all of you (and facebook, twitter requests) asking me to make a certain recipe. Just for you. So, each month I'll choose one of these requested recipes and try to create a Shugary Sweets version. So keep the submissions coming!
4. I have had the opportunity in 2012 to work with some incredible brands. December I showcased some of these great brands through giveaways. I hope to be able to offer more giveaways to all of you this year. Cause I love you. And I am totally not against bribing you to visit me. Which by the way, if you haven't entered to win a FREE iPad, go HERE! Contest ends January 15, 2013!!
So those are a few of my goals for this year! How about drooling over some treats now?
Want more Citrus Goodies? Here are a few of my favorites:
Mini Lemon Loaves: a great breakfast and the perfect hostess gift!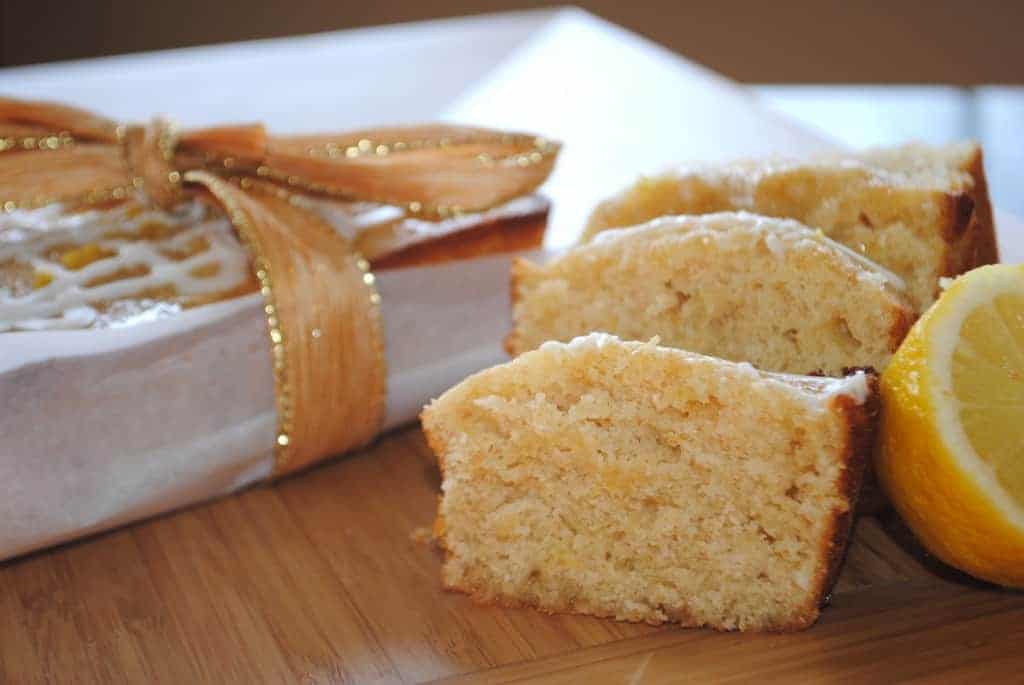 Orange Bread: recipe makes two lovely loaves of this bread, and it freezes well too!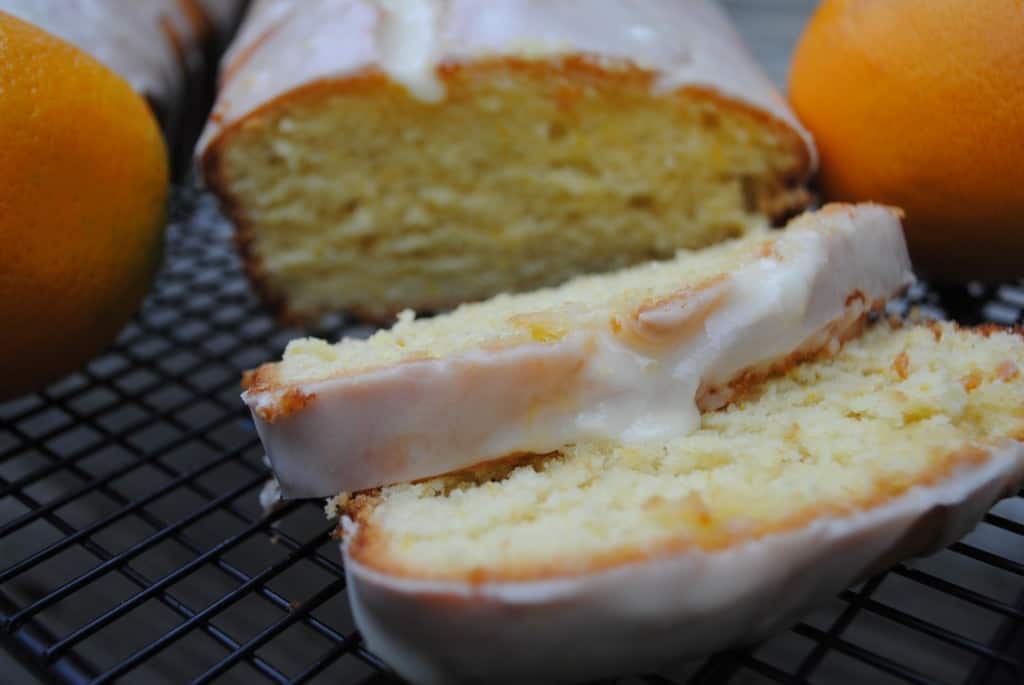 Cherry Margarita Pound Cake: made with limes, tequila and a cherry glaze. DELISH!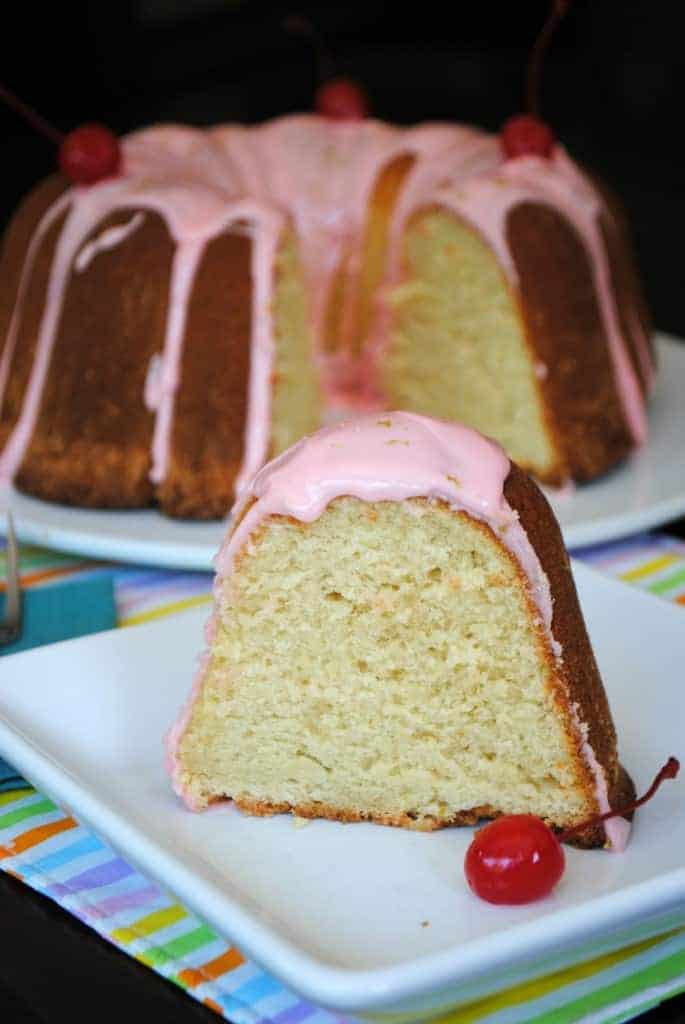 Lemon Cupcakes with Lemon Buttercream: from scratch lemon cake and frosting!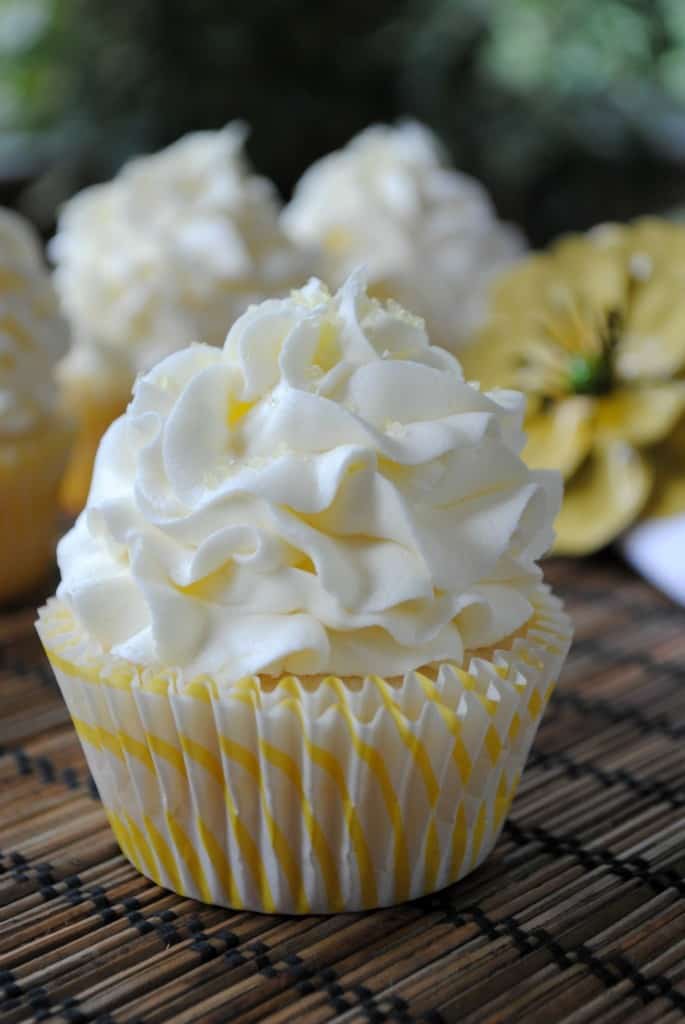 Orange Peel Candy: candied citrus is so delicious to eat plain, or chop it up and put it in your desserts!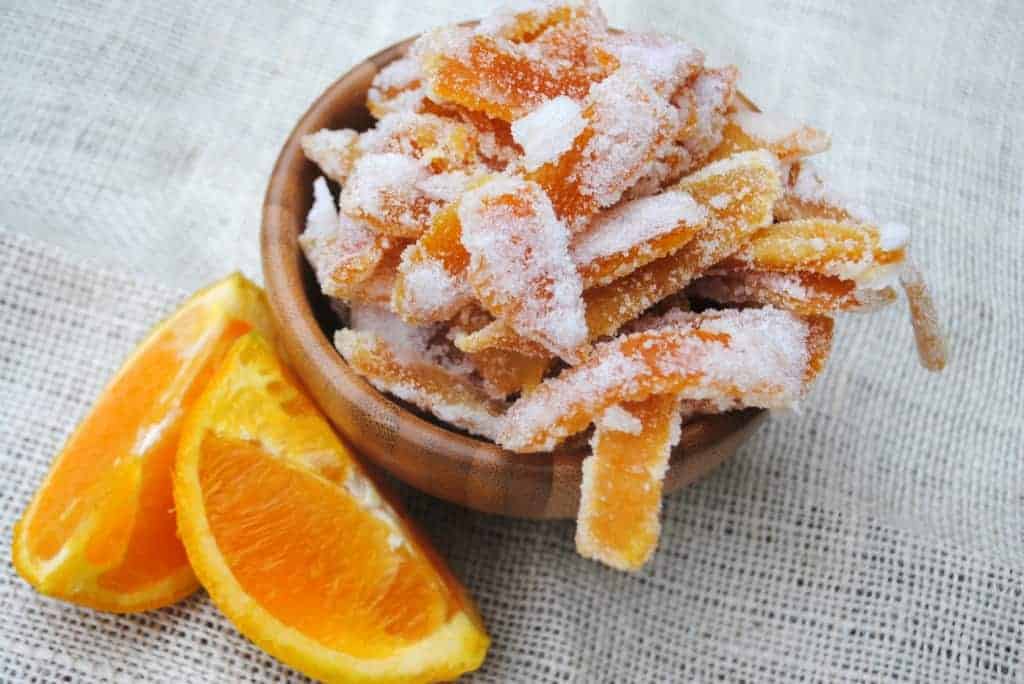 Want to Stalk Connect with Shugary Sweets:
Facebook | Twitter | Instagram | Google+ | BlogLovin