This Lemon Shortbread Cookies Recipe is a buttery cookie full of bright, zesty lemon flavor and topped with a sweet and bright lemon glaze. They are sure to go quickly!
We're big fans of lemon desserts. From our perfect lemon cake recipe to our fluffy, moist lemon ricotta cookies.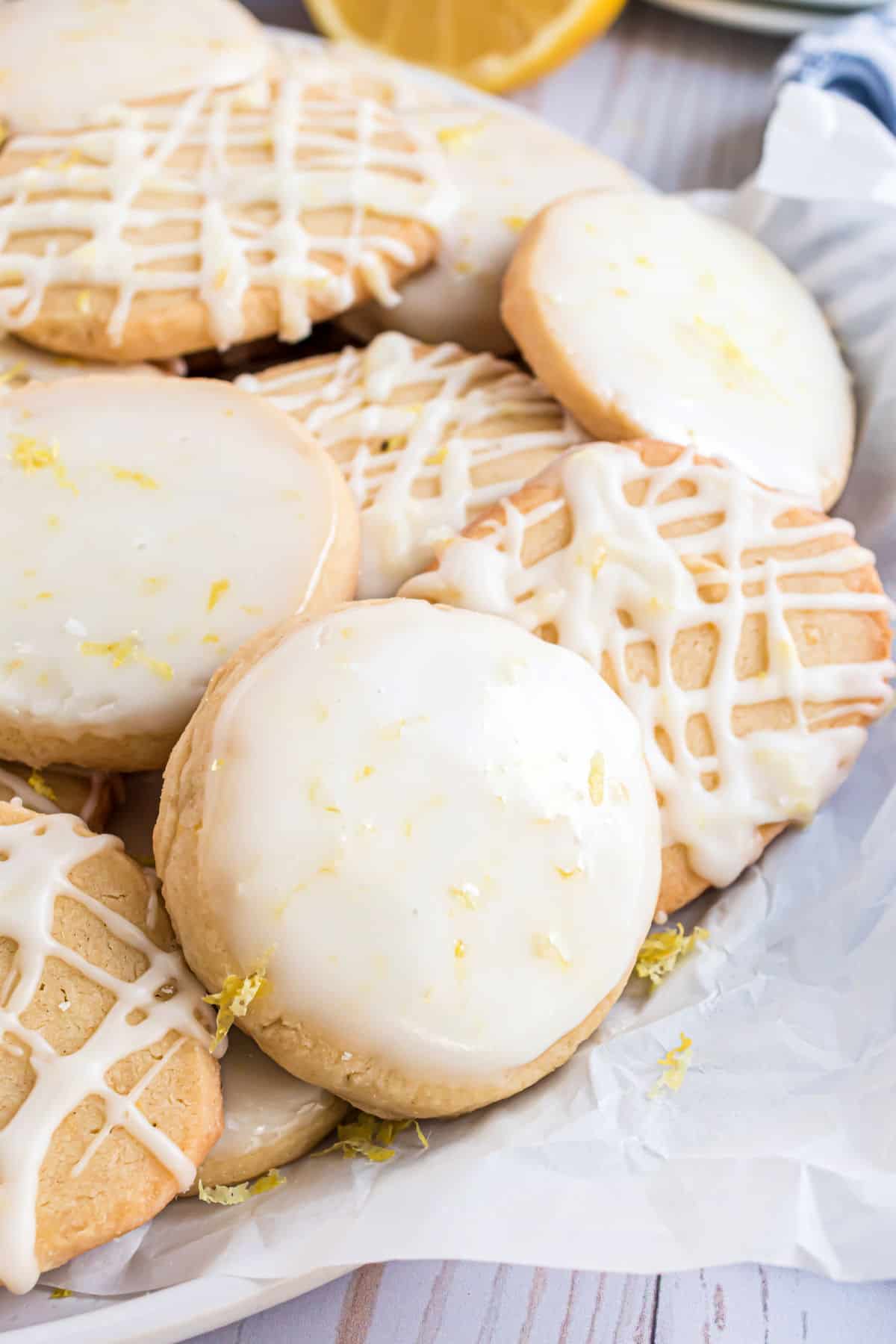 Why This Recipe is Best
You will love the simple buttery, lemony taste and the light crispy crumb of these shortbread cookies – and how easy they are to make!
Looking for more lemon cookies? Be sure to add our lemon crunch cookies to your baking list, packed with crunchy lemon oreo cookies!
Ingredient Notes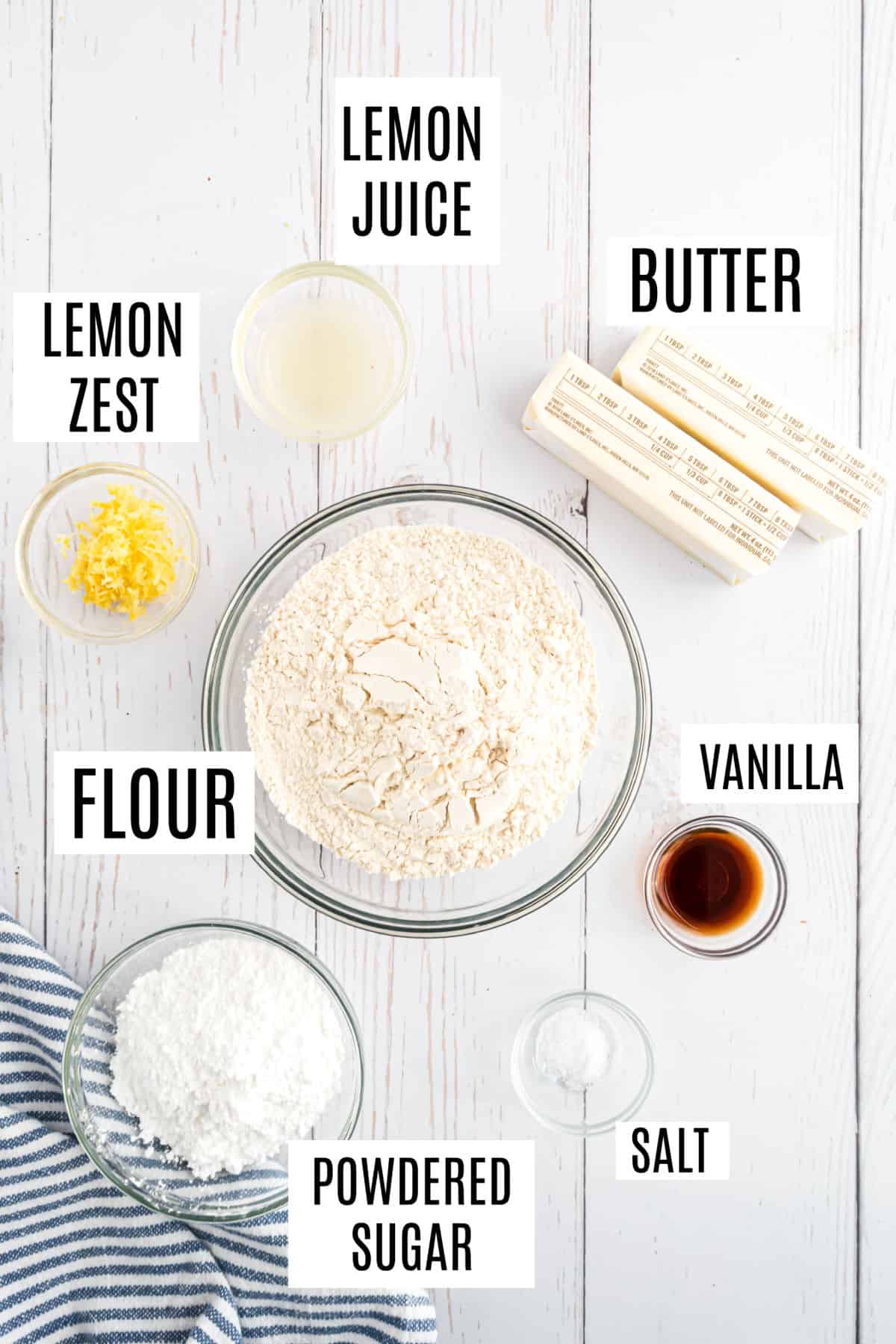 Our lemon shortbread recipe is based off a classic shortbread cookie, with minimal ingredients! They are sure to melt in your mouth!
Easy Instructions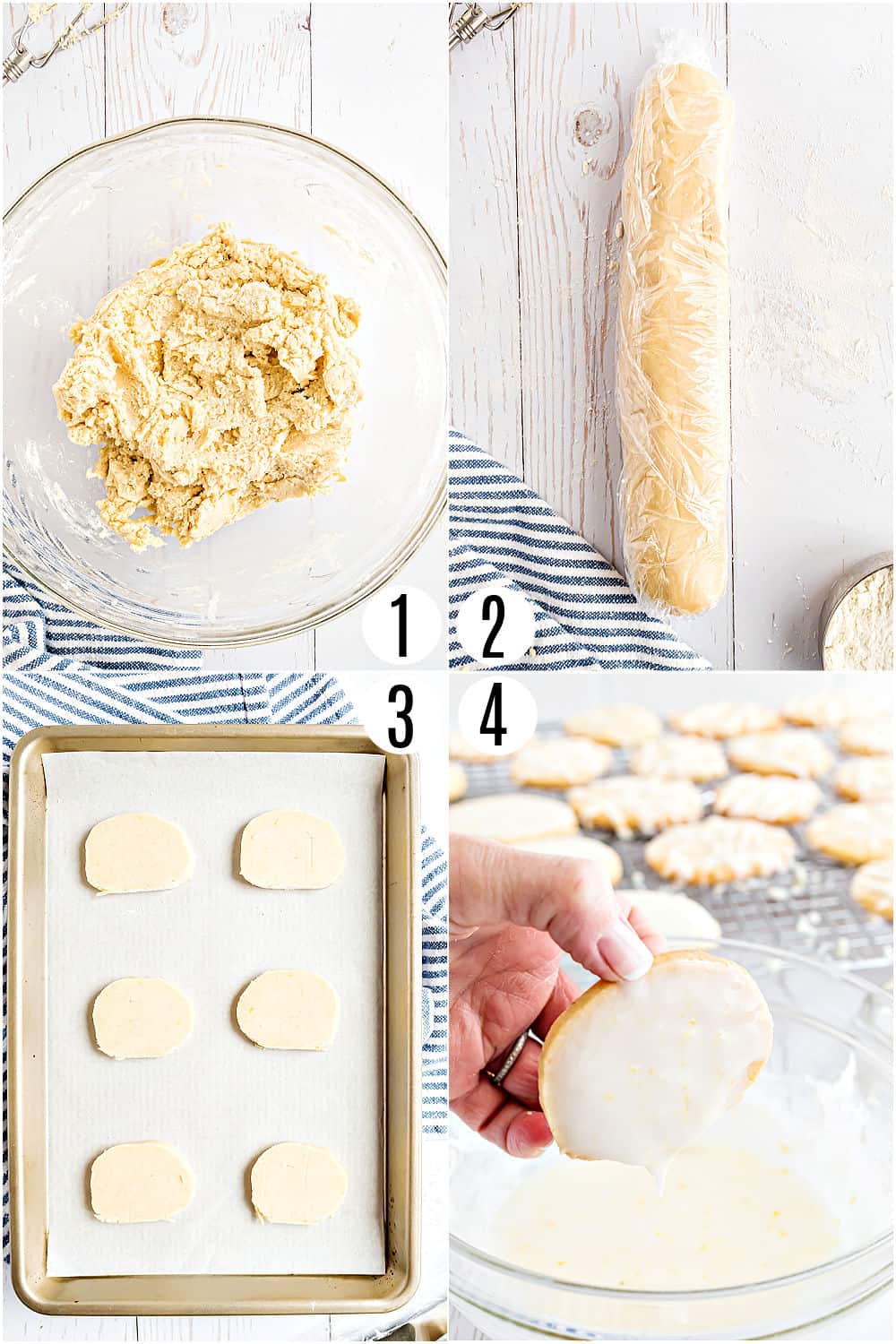 Making our easy lemon shortbread cookies is quite simple.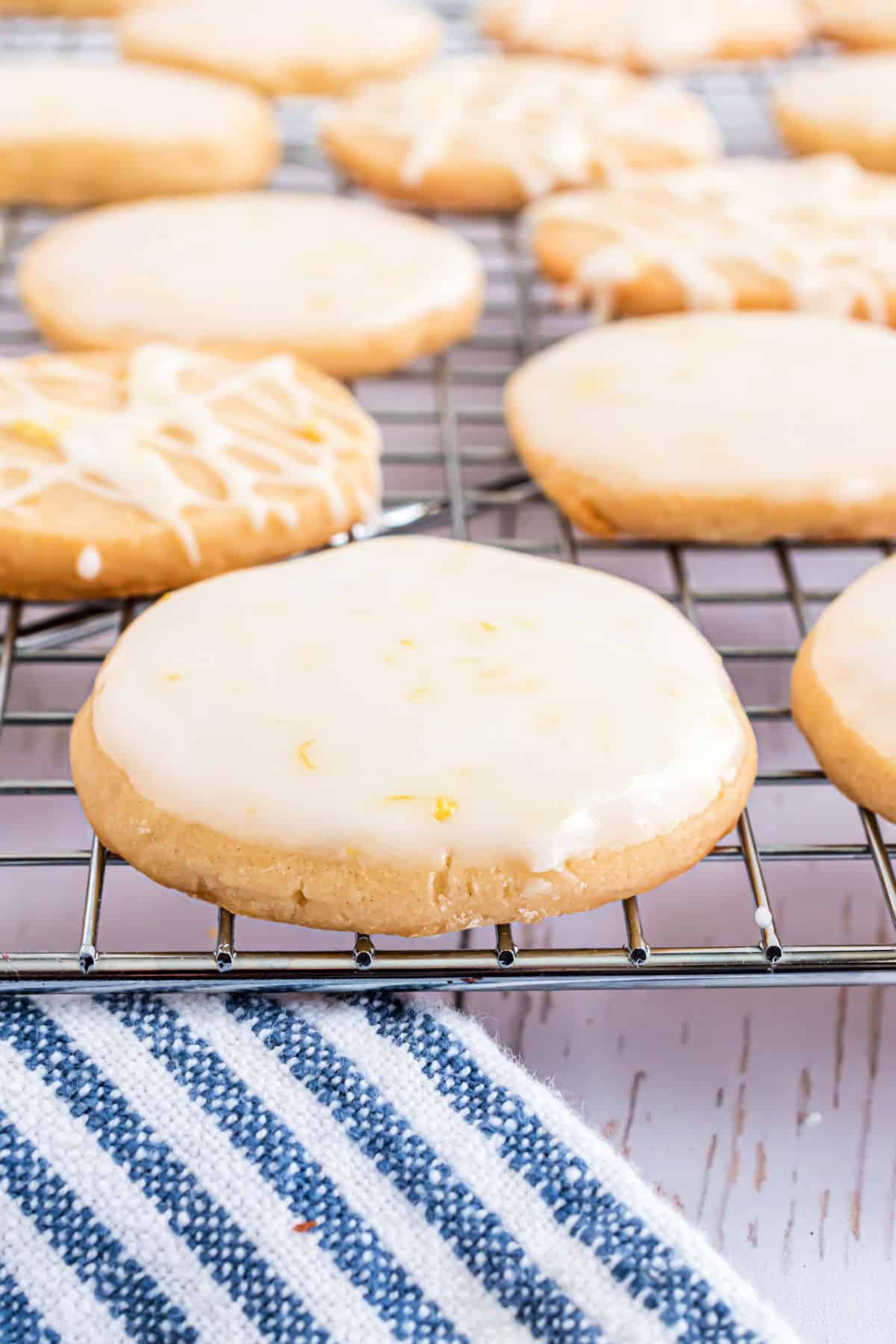 Tips and Tricks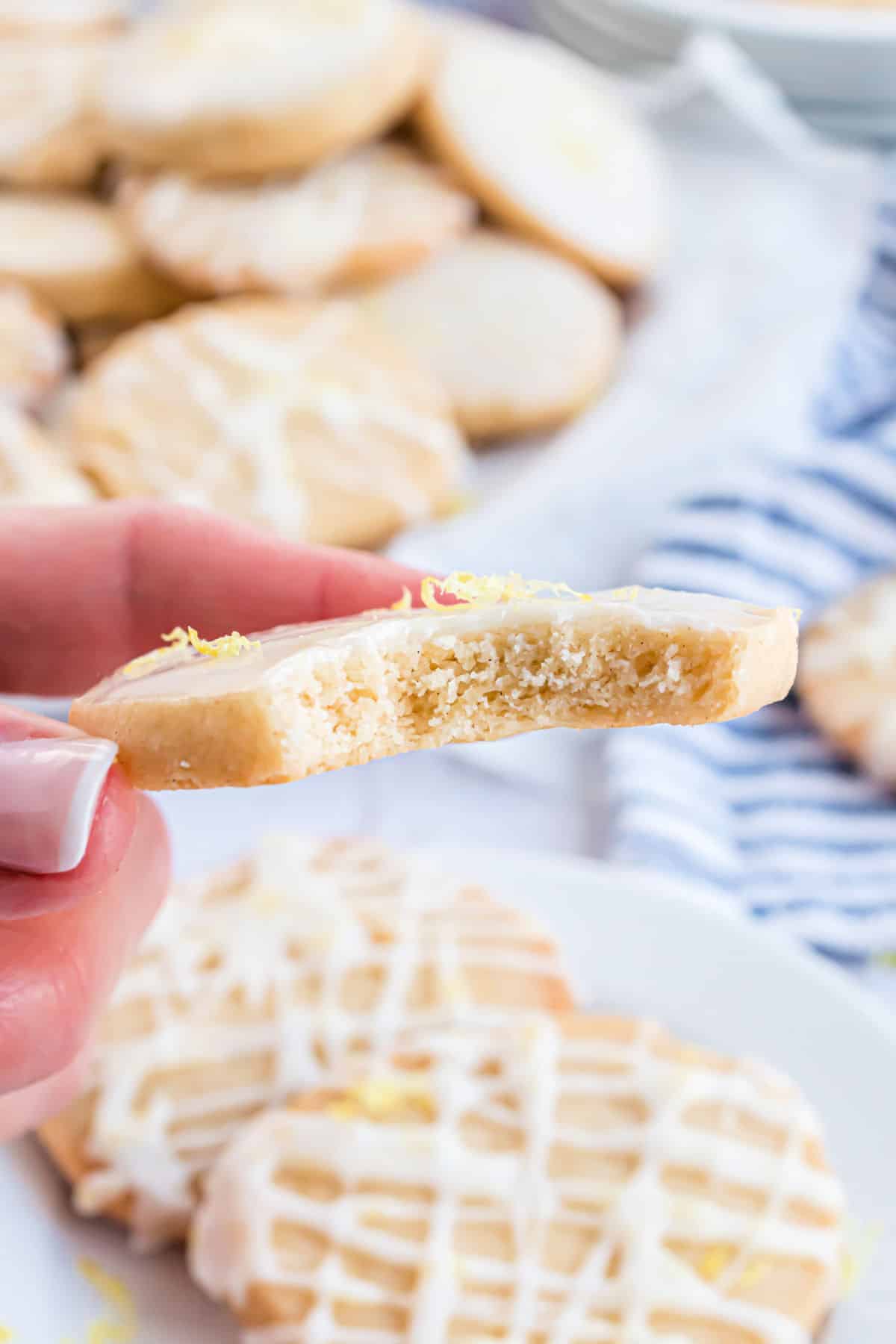 Recipe FAQs
Can I make lemon shortbread cookie dough in advance?
Yes. This shortbread dough can be stored in the fridge for several days before baking. When you're ready for homemade shortbread, just slice and bake. You can also freeze the cookie dough until ready to bake and slice.
How do I store shortbread cookies?
These cookies, once cooled and set, can be kept for up to 1 week in an airtight container.
Can I freeze these cookies?
Yes, you can store the baked cookies in the freezer for up to 3 months. Thaw the cookies cookies before adding the lemon glaze.
More Cookie Recipes