Peach Galette –– A gorgeous pastry filled with rows of peaches and a dollop of cream at the center. No pie plate necessary to make this perfect peach dessert!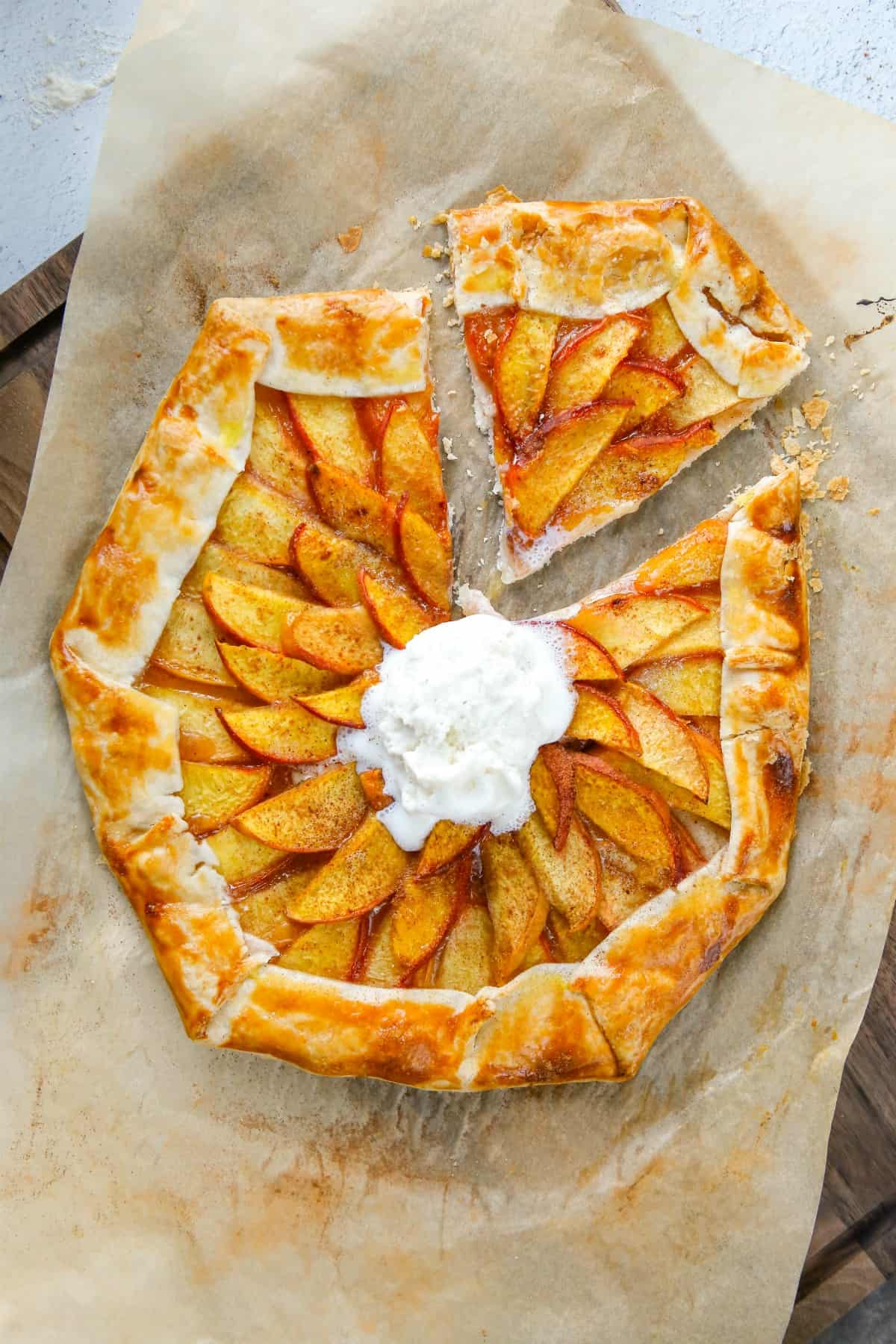 Summertime means lots and lots of fresh peaches. I love eating them whole, juices running everywhere, serving them on ice cream or yogurt parfaits and, of course, baking with them.
Peach Pie is delicious, but sometimes I think a good ripe yellow-orange peach slice is too pretty to be hidden under a layer of crust. That's where this galette recipe comes in handy!
What is peach galette?
A galette is a pastry with a free form crust. Meaning, you don't form the crust in a pie plate or tin of anything. Instead, you shape it by hand and fold the ends of the dough around the filling.
It's perfect for those of us who are pie crust challenged!
You can make galettes with all kinds of fillings and toppings, from fruit galettes with pears, apples, or chocolate to savory ones with meat, potatoes, and cheese.
My favorite just might be a Peach Galette.
Bursting with juicy peach flavor and finished with a dollop of whipped cream or vanilla ice cream, this dessert is simple but sophisticated.
It's easy to make as pie–actually even easier because you don't have to mess with forming the crust into the pie plate, but looks extra impressive on the dessert table!
Ingredients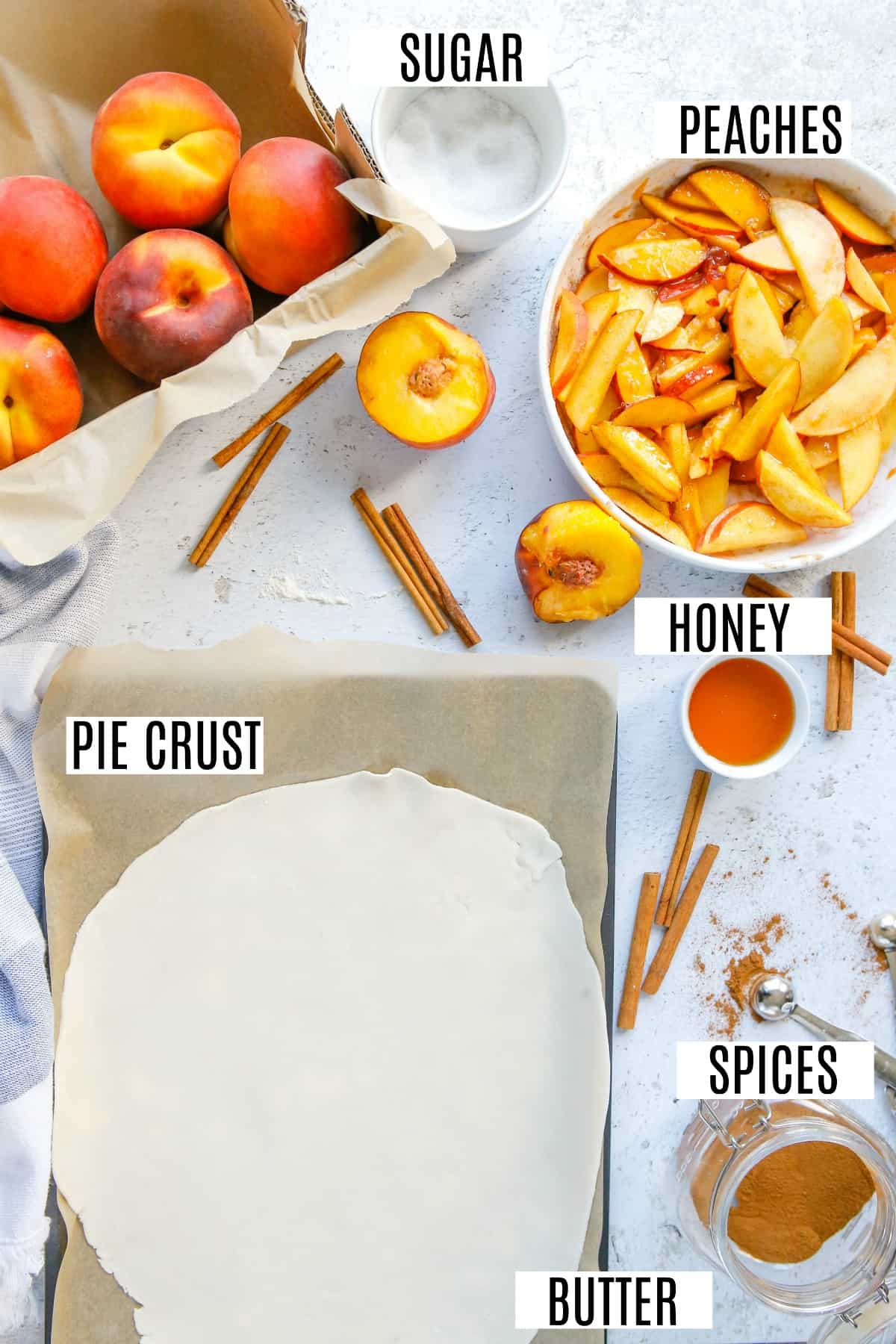 Another thing you're going to love about making Peach Galette? The shape doesn't have to be perfect.
In fact, that's kind of the point. You form it into a loose ring shape, but when it comes to galette you want it to look a little rustic and hand shaped.
To make things even easier, without sacrificing quality, I use refrigerated pie crust to make this Peach Galette.
You can substitute your favorite homemade pie crust recipe if you prefer, but I find that you can't beat the taste and convenience of store bought.
It also makes this dessert easy enough for a weeknight, even if you forgot to plan ahead!
Step by Step Instructions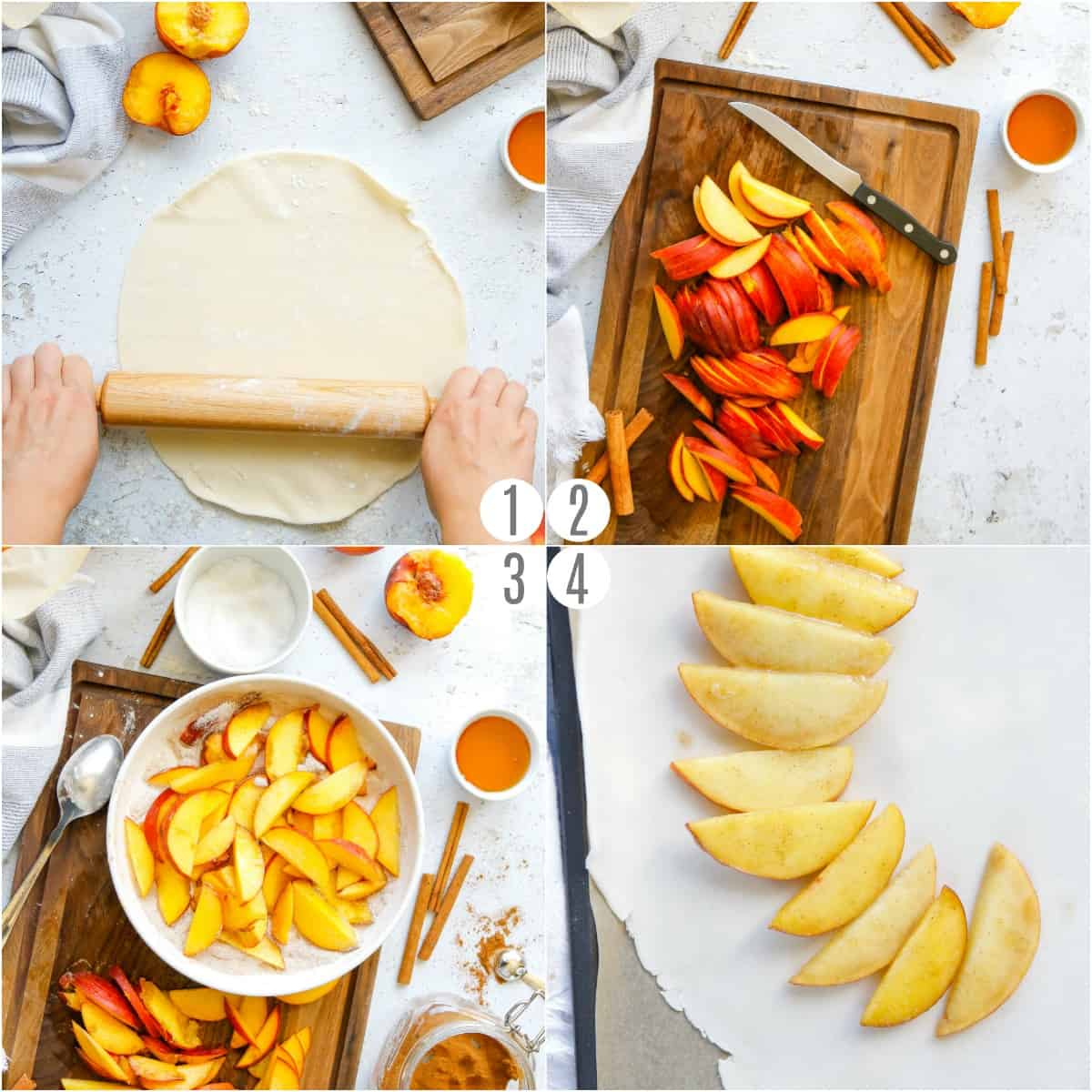 STEP 1. Prepare the crust
Roll out the pie crust dough until it's about 12 inches in diameter and about ⅛ of an inch thick. Transfer to a baking sheet lined with parchment paper.
STEP 2. Prepare the peaches
Slice pitted peaches and gently toss with the sugar and spices in a bowl.
STEP 3. Arrange
Arrange your peaches in a few overlapping circles on your pie crust. You should be able to get 3 or 4 circles depending on the size of your peach slices.
Start with the outer circle, and work your way to the middle. Make sure to leave a little space between the outer layer and the edge of the crust.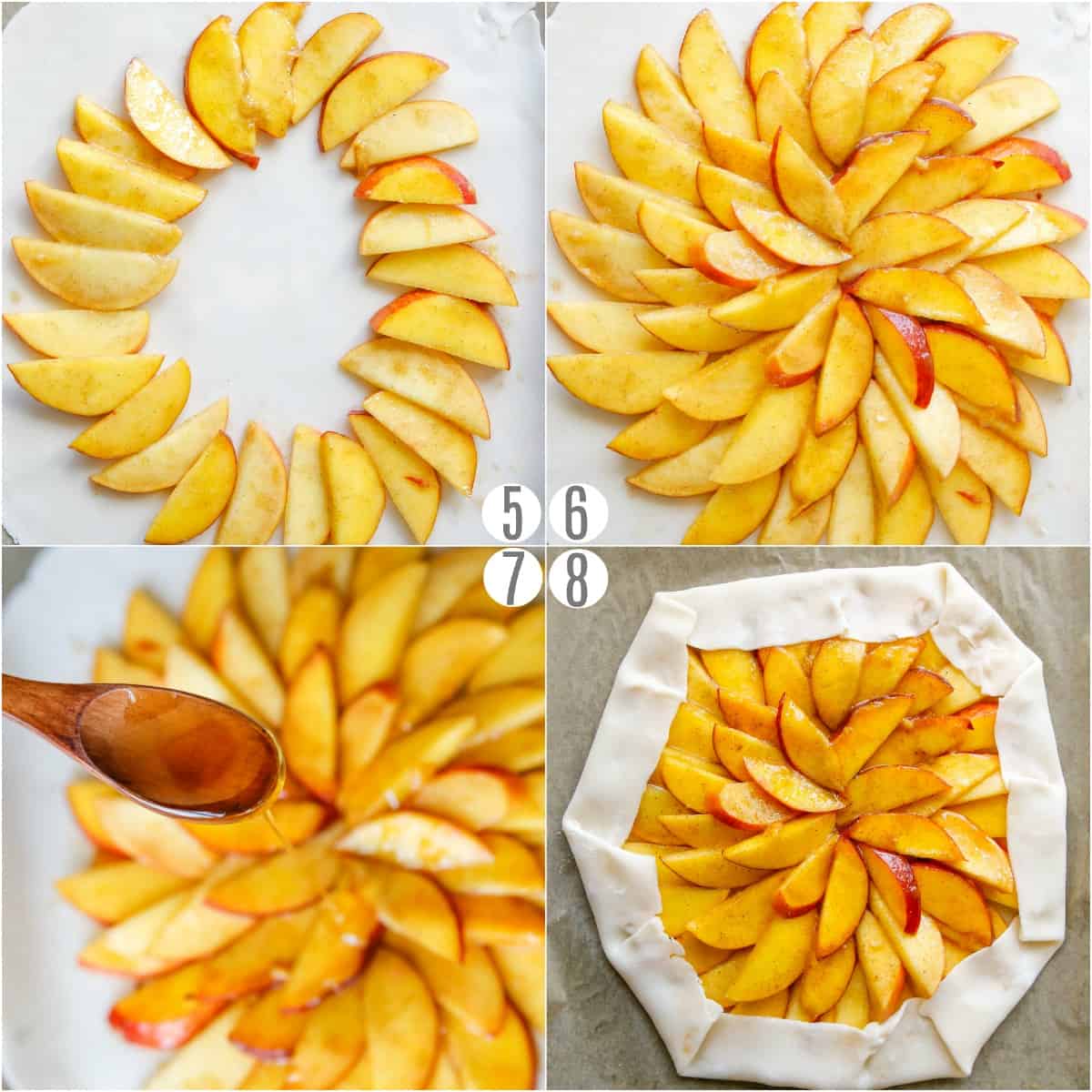 Drizzle honey across the tops of the peaches, fold over the edges of the crust. The crust will overlap slightly. Dot the tops of the peaches with diced butter.
STEP 2. Bake
Brush the egg wash over the tops of the pie crust and place the galette into the oven. Bake for 35-40 minutes, or until the crust is golden brown. Serve warm with a scoop of ice cream or whipped cream.
What peaches to use
You can use either large or medium sized fresh, ripe peaches in this recipe. When ripe, peaces will give a little when gently squeezed and should be easy to slice.
If you have bruised peaches that are slightly overripe, don't be afraid to use them here! Baking is the perfect way to use up fruit about to go bad.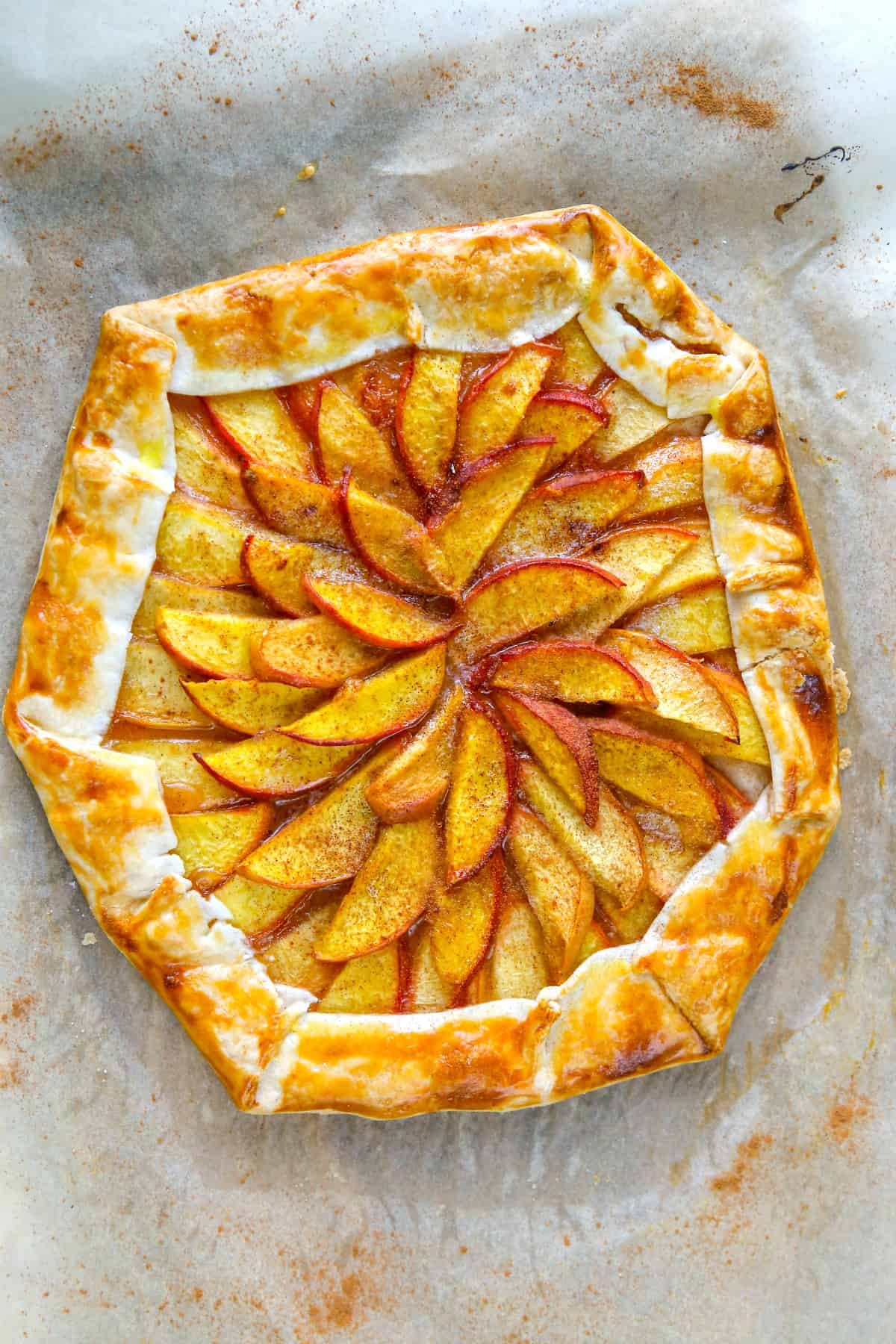 Recipe FAQs
Do you need to peel the peaches?
Peaches have a very think skin, so I don't usually go through the effort of peeling them before using in a galette. If the peels bother you, you can certainly peel them before proceeding with the recipe.
Can I use canned peaches?
I don't recommend canned or frozen peaches in this recipe. The liquid will make the crust soggy.
How do I store peach gallete?
I find it's best to serve the same day. However, store loosely covered at room temperature for up to 3 days.
More Recipe notes
If you're looking for peach desserts with canned fruit, try this Peach Dump Cake.
Warm this peach pie slightly in the oven before serving or enjoy at room temperature!
Make ahead option: You can prep the dough and filling in advance, assemble the galette and store covered in the fridge for up to 2 days before baking. Add the egg wash just before baking.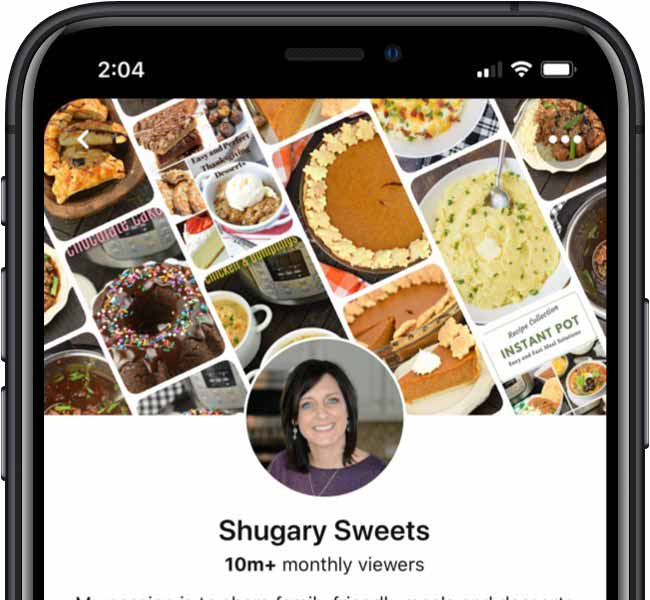 If you're neck deep in late summer peaches, Peach Galette is the answer. And if you're bundled under the covers this winter just dreaming of warm sunny peach season. . .Peach Galette is also the answer.