These Taco Tortilla Stacks have been made in our family for years! They are so easy to assemble ahead of time, and serve as a quick snack for a crowd. We enjoy ours served with salsa!
Be sure to sign up for my email…new recipes in your inbox!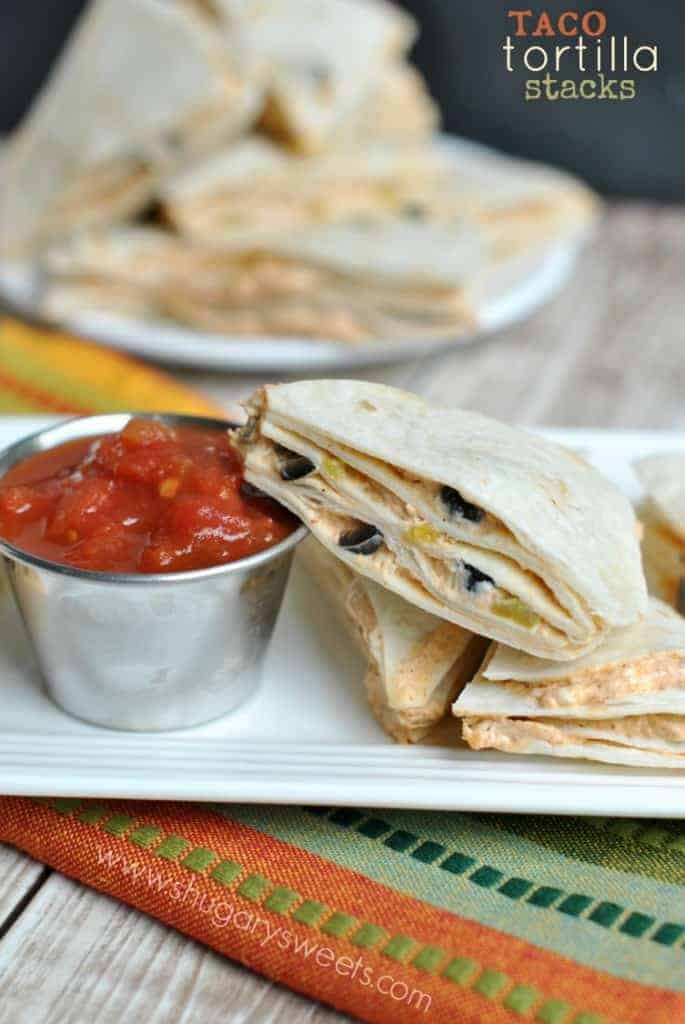 A few weeks ago I was thumbing through an old recipe book that had a bunch of handwritten family recipes. And by "family recipes" I don't mean original, creative recipes that my family created.
I'm talking "family recipes" as in ones that my family has enjoyed through the years. Recipes that may have come from the back of cereal boxes, soup cans or old church cookbooks.
Today's recipe is one that I know we've been enjoying for about 20 years. I'm pretty sure my mom first introduced me to this recipe, because I remember her serving it in a cute ceramic sombrero, with the tortilla stacks around the rim and the salsa was in the center.
These tortilla stacks used to be what I brought to every potluck, birthday party or bbq. No joke. It was a standard appetizer if you came to my house.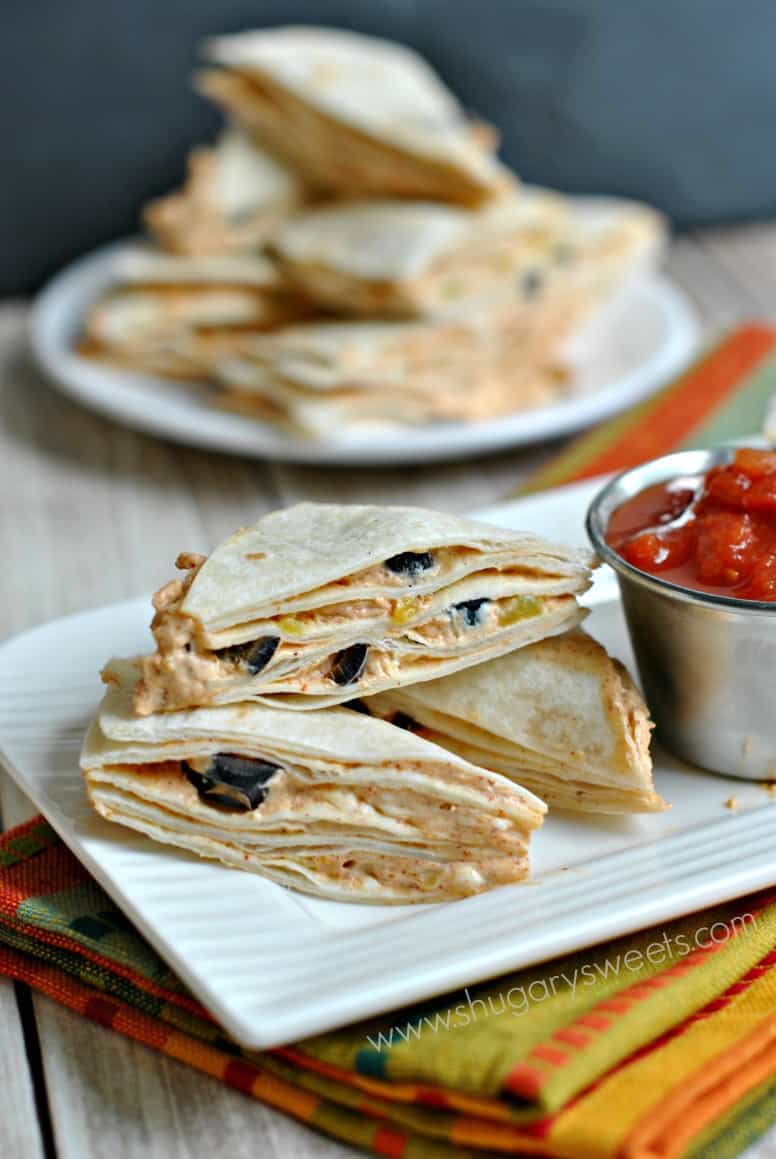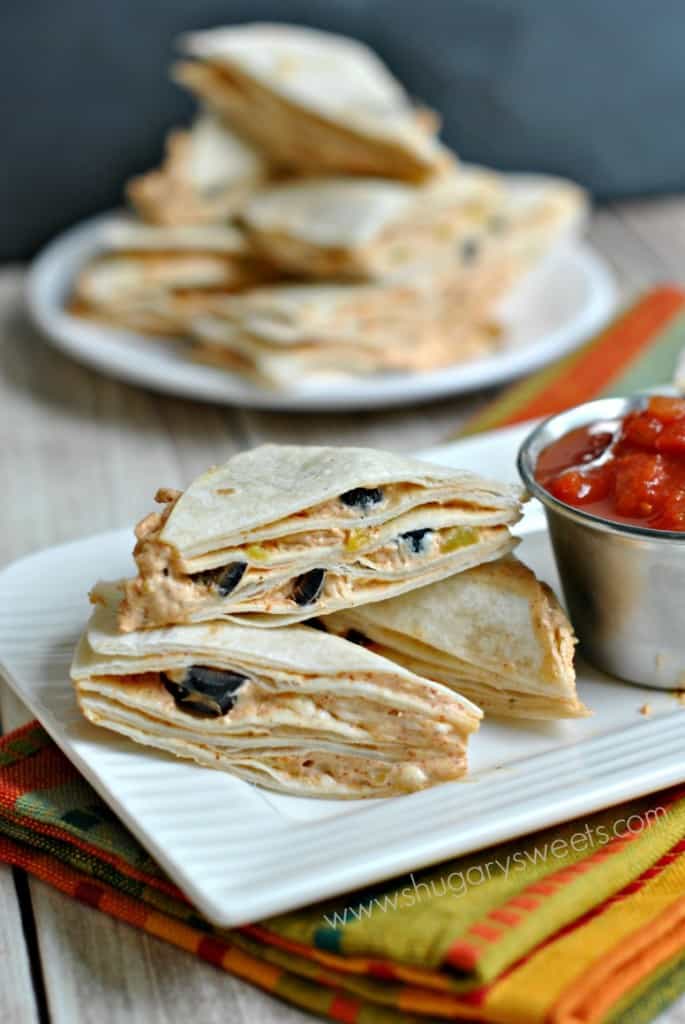 Through the years as I began making more recipes, I forgot about these!
Until the day I was unpacking some cookbooks and found myself sitting on our office floor looking through the family book.
Conveniently enough, we were having company that weekend and I knew I wanted to make these. I know how good they are, and I was suddenly craving them! Plus, it's a recipe I haven't shared here on the blog….and I was pretty sure some of you may enjoy these quick and easy snacks!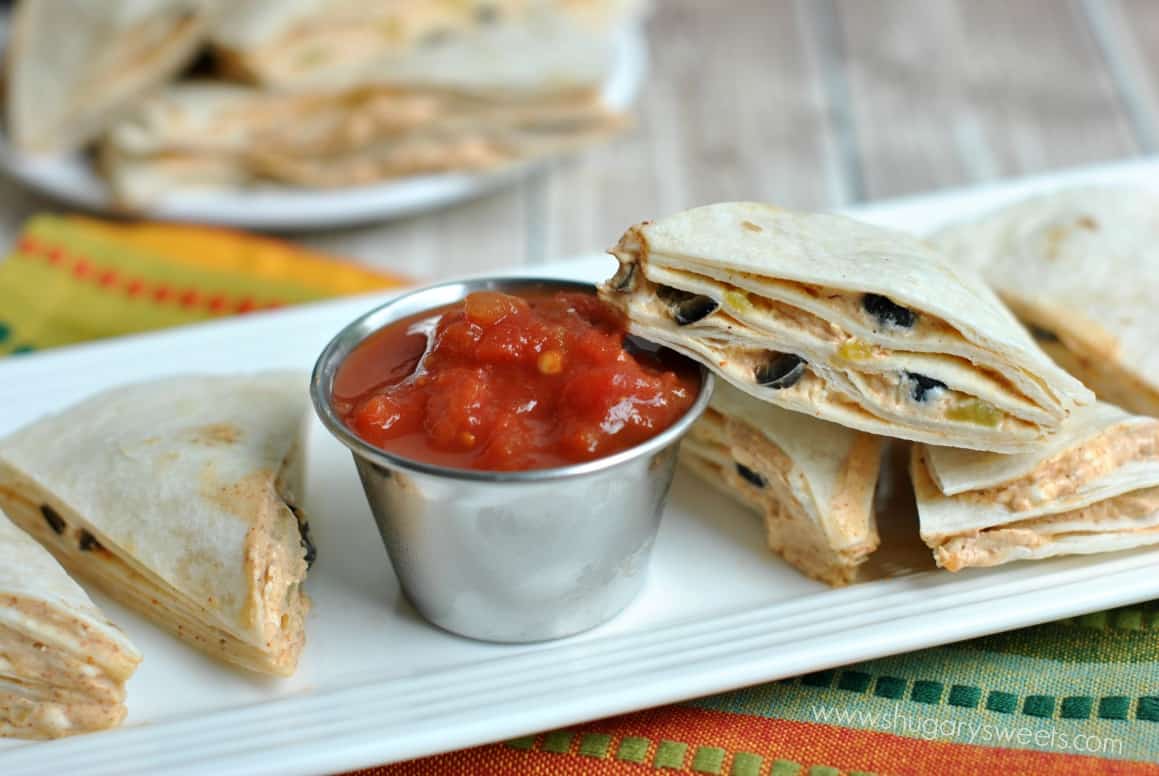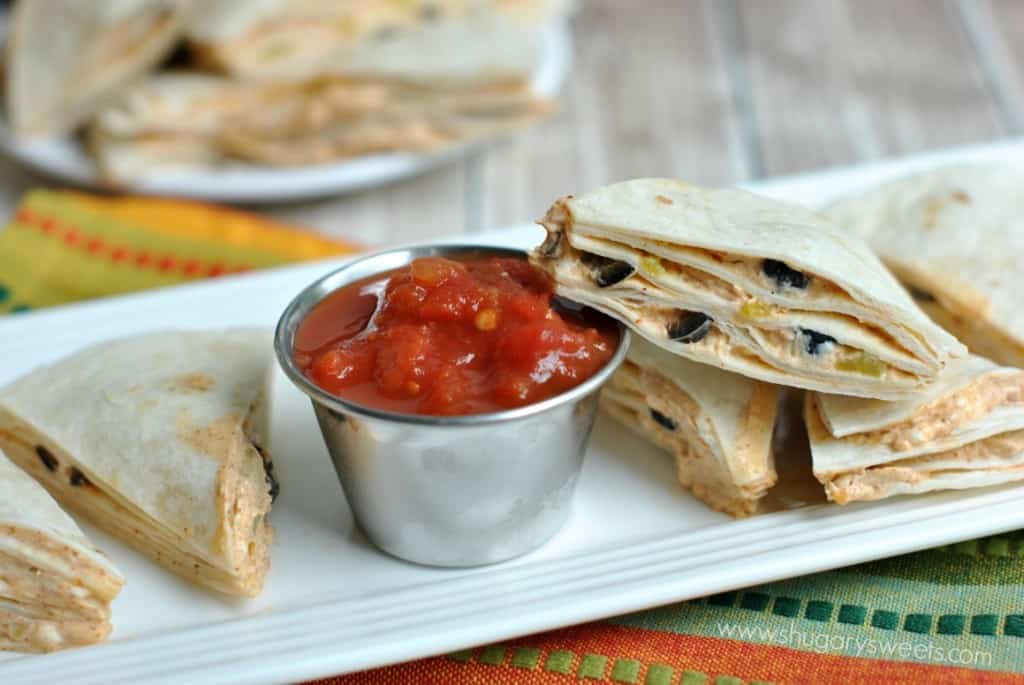 These Taco Tortilla Stacks are easy to make. In a big bowl, you combine your cream cheese with sour cream along with a package or taco mix. I used 3Tbsp of homemade taco seasoning instead, but use what you have! You then add the black olives and green chilies. That's it.
Spread on a 6inch flour tortilla, repeat until you have 4 tortillas with the mixture on them, and top with a 5th tortilla. Wrap the whole stack in foil, and repeat (makes 3 tortilla stacks). Refrigerate your stacks until you are ready to serve (at least one hour). When ready, cut each stack into 8 triangles (for a total of 24 triangles). Serve with a dish of your favorite salsa and enjoy! These go fast, you may need to double the recipe!!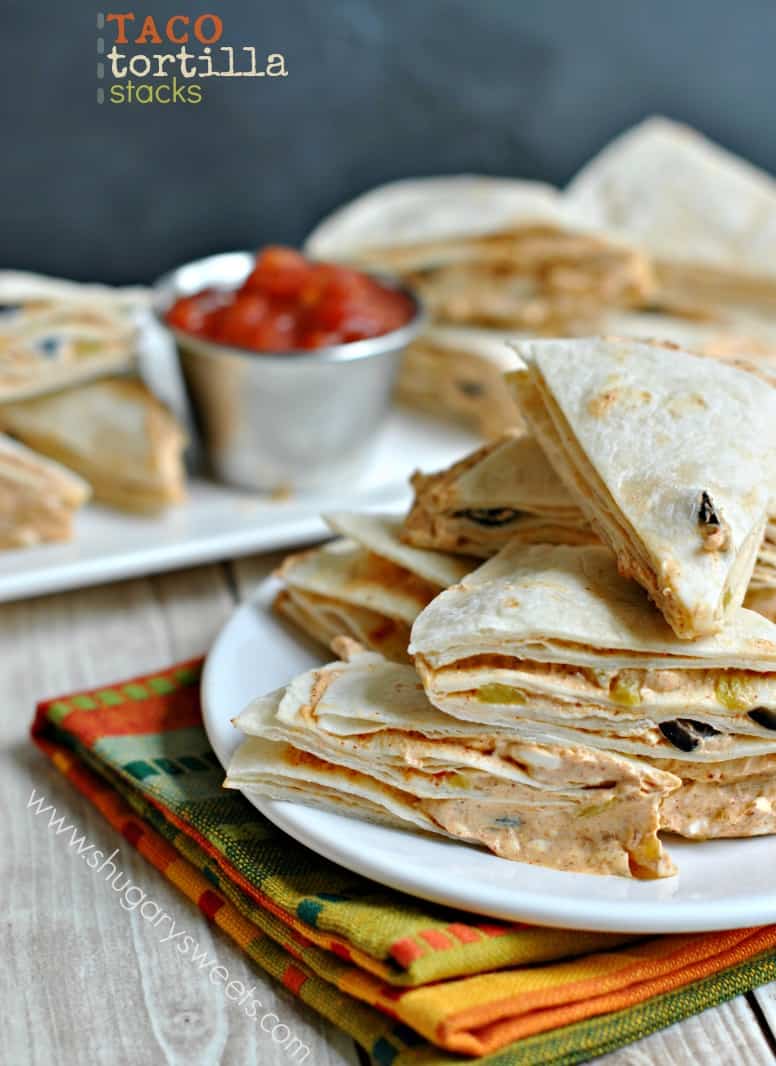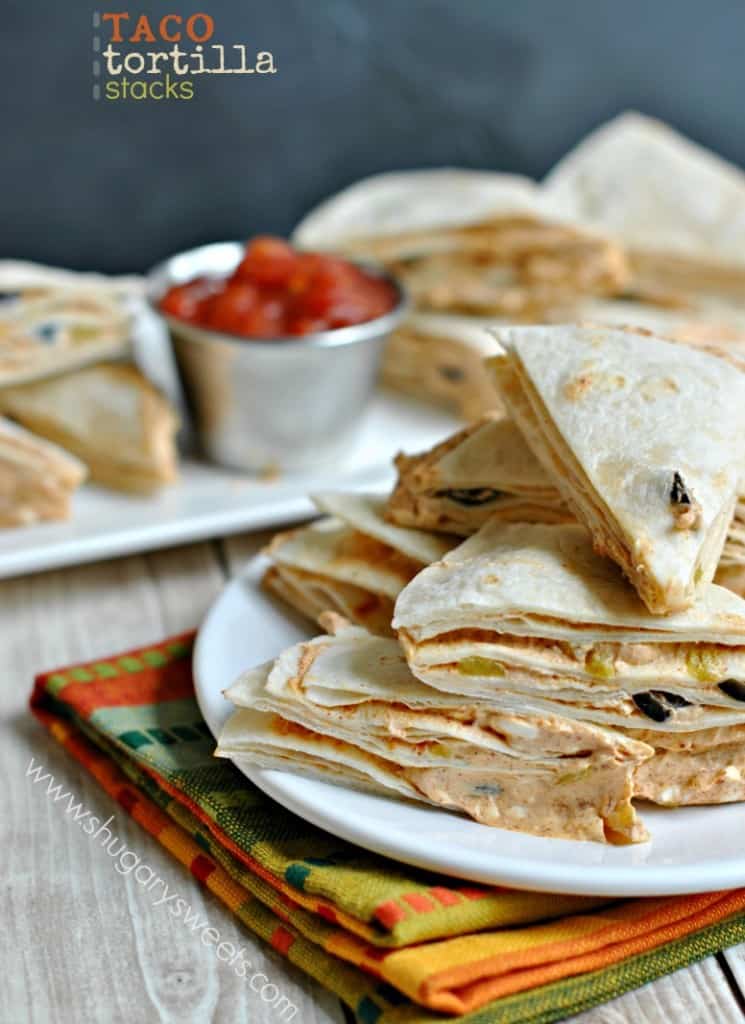 Connect with Shugary Sweets! Be sure to follow me on my social media, so you never miss a post!
Facebook | Twitter | Google+ | Pinterest | instagram | Bloglovin'
Save your favorite recipes
 to your personal recipe box with the   

  button on all my recipes!
Taco flavored snacks are always a big hit. Here are a few of my favorites…..