Strawberry and blueberry pie filling combine in these delicious, baked Berry Hand Pies. Perfect for summer, holidays, or anything in between!
Easy hand pies are the perfect dessert. Whether you bake up our traditional apple hand pies, or go for a pumpkin hand pie, they're festive and delicious.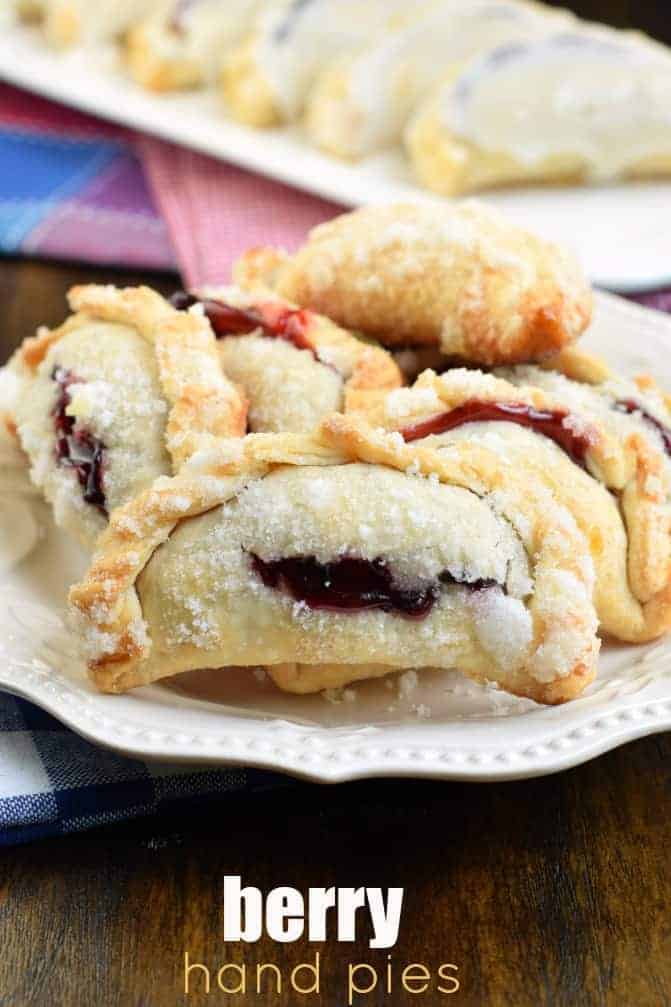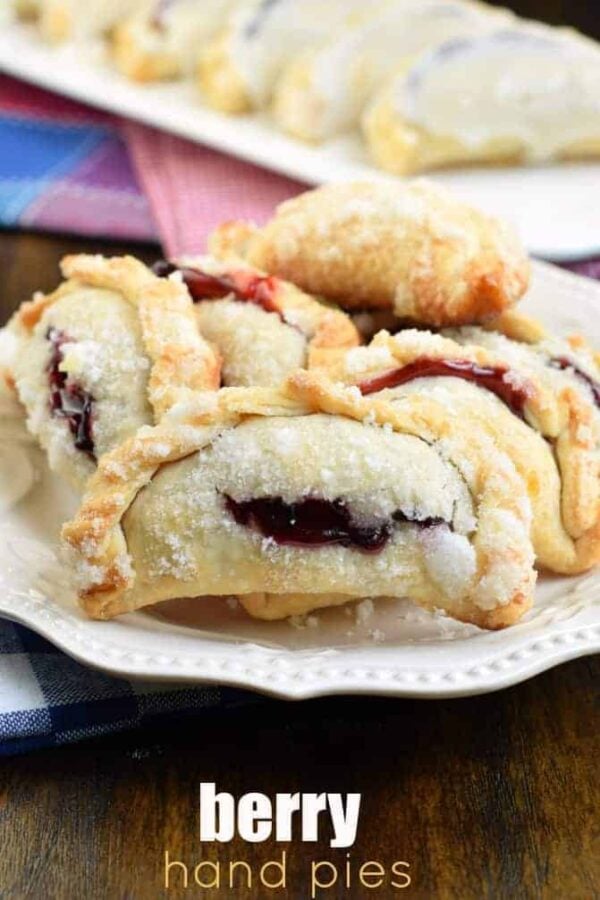 Why These Hand Pies are Best
Hand pies have all the great taste of a slice of homemade pie. Only you don't need a fork—or even a plate.
This recipe brings together two favorite pie fillings for a juicy mixed berry flavor.
Oven baked for a perfect golden brown crust.
Serve them with a sweet glaze or a crackly sugar coating.
The perfect portable dessert.
Easy to make, take and serve!
Love portable desserts? Try one of our walking desserts next! Similar to walking tacos, but 3 different dessert types instead!

Ingredient Notes
Another reason to love Berry Hand Pies? You only need a couple ingredients for the pies themselves.
Refrigerated pie crust – You can use a homemade crust if preferred, but you can't beat the convenience of the premade crusts.
Pie Filling – I use half of a can each of strawberry and blueberry pie filling.
Egg white – It's brushed over the pies before baking to help the crust turn golden brown.

Tips and Tricks
After filling and baking your hand pies, you have two options. You can dunk them in glaze or coat them with sugar crystals. Both are delicious, so I suggest you make one batch of each!
For sugar coated hand pies: Brush the baked pies with melted butter while they're still warm. Then dunk the hand pies immediately into a bowl of granulated sugar.
For glazed hand pies: Whisk together powdered sugar and milk to form a simple icing. Use a fork to drop the warm hand pies into the glaze.
After adding the glaze or the sugar coating, make sure to let your hand pies cool completely before eating. The filling will be very hot when the pies first come out of the oven. You don't want to burn the roof of your mouth!
I use these round cutters for cutting the pie crust into even circles.
Recipe FAQs
Can I make this recipe with homemade pie filling? How much do I need?
Of course! Berry Hand Pies are a wonderful way to enjoy your favorite homemade pie fillings. You will need one cup of each type of homemade filling to replace the canned filling in this recipe.

What substitutions can I make?
Try substituting raspberry pie filling for either the strawberry or blueberry for a tangy twist. Blackberry filling would be delicious too!
How do I store them?
Store these Berry Hand Pies in an airtight container at room temperature. Or freeze them for longer storage! Frozen hand pies stay good for up to 3 months.
How many hand pies does this recipe make?
This recipe makes about 2 dozen hand pies. You may need to reroll the crust once or twice to get 6 circles from each one.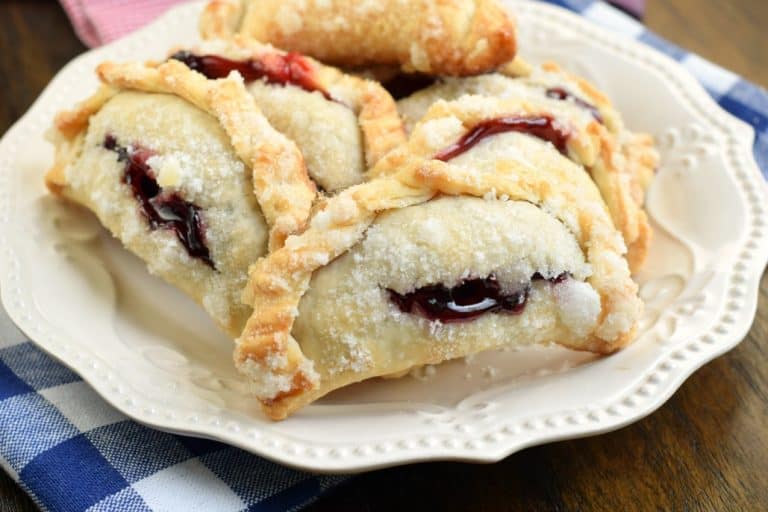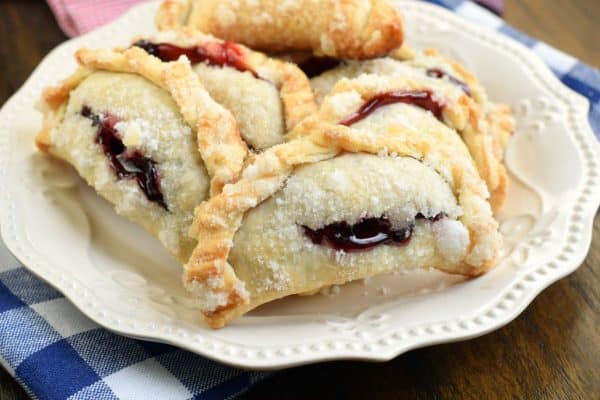 More Dessert Recipes
Whether you dunk them in glaze or brush them with butter and sugar, you're going to love these easy baked Berry Hand Pies!