Nothing says comfort food like homemade Macaroni and Cheese! The gouda adds a creamy tang while the bacon adds a nice salty, smoked flavor! Try this at your next family dinner!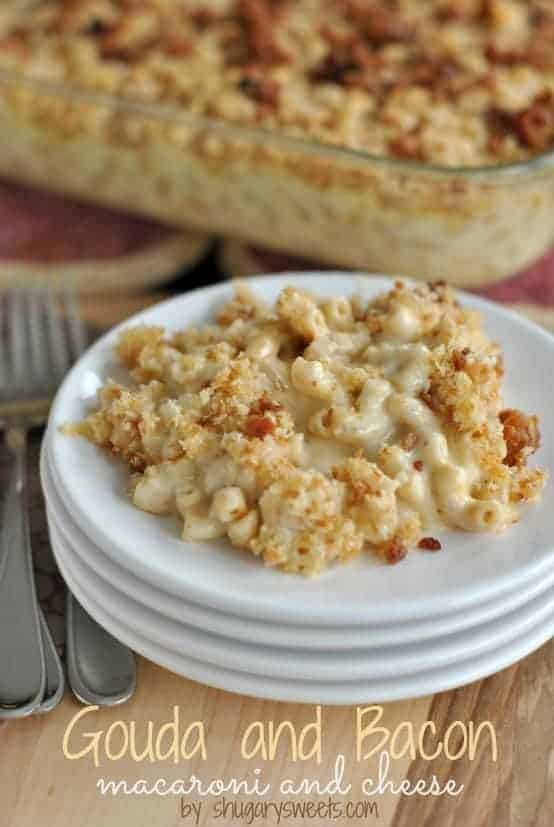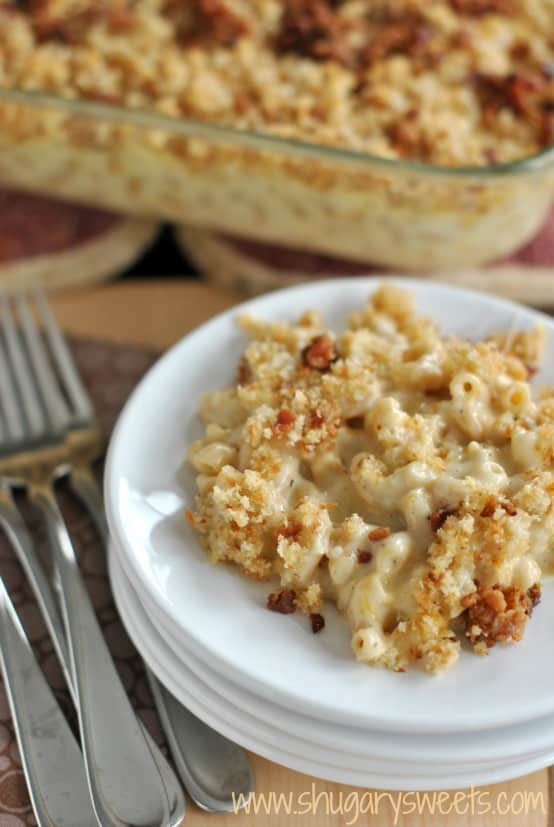 So this has been a crazy week here at Shugary Sweets! Spring Break has started today and we are heading home to visit family. I find it only fitting that I share this new macaroni and cheese recipe.
A couple years ago I shared THIS delicious mac and cheese, claiming it was the best ever! This new version is based off that original recipe! Which makes this the "even Better" mac and cheese!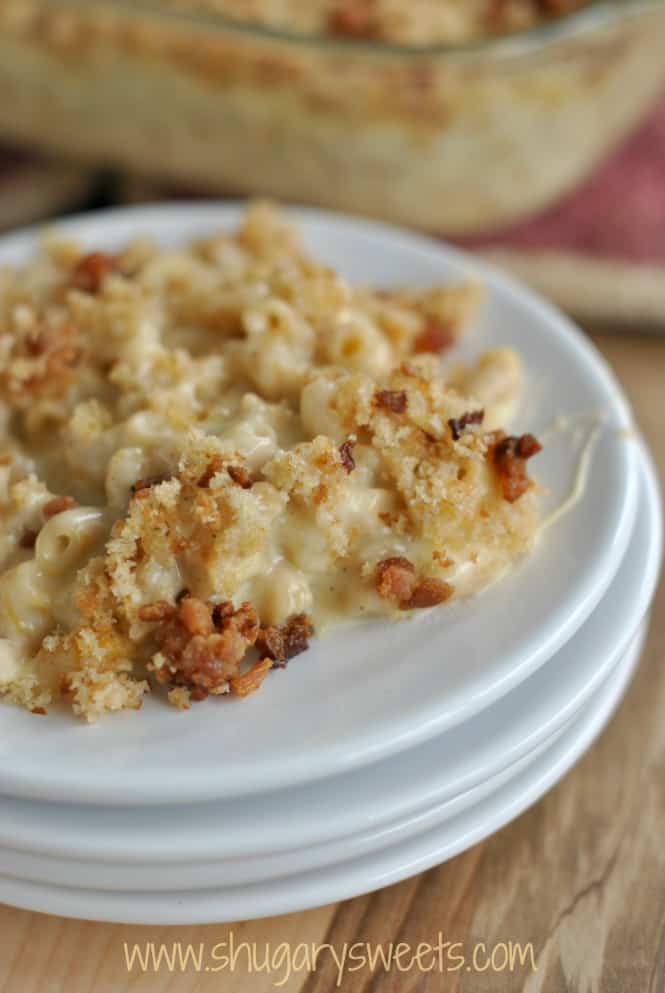 I started by changing out the cheese. My husband and I love gouda. In this recipe I used a combination of smoked gouda and sharp cheddar! I realized when I was in the middle of making this recipe, I had no Ritz crackers. My last recipe called for topping it with crackers. So instead I took a few slices of bread and processed them to a fine crumb in my food processor. I added butter and mixed it with a fork. I think you will love this version too! Oh, and then there's bacon on top. Not a lot, but just enough that each serving has a few sprinkles!
I hope you enjoy this NEW macaroni and cheese recipe! What's YOUR favorite comfort food?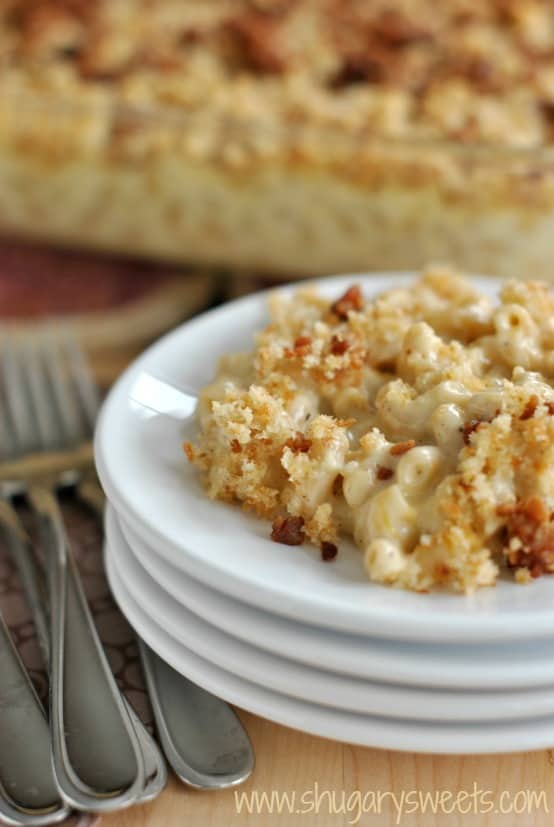 Don't miss a single recipe: connect with Shugary Sweets!
Instagram | Facebook | Twitter | Google+ | Pinterest | Bloglovin'
**Shugary Sweets changed to a new server this week! Did you miss me? My new host, SERVINT, is wonderful, the best customer service out there! And my website is super fast thanks to them!