Irish Cream Fudge: an after dinner treat just for adults!
Love this recipe? Sign up for Shugary Sweets email subscription and never miss out again! As a special thank you, you will also get a FREE ebook with my 10 Best Recipes!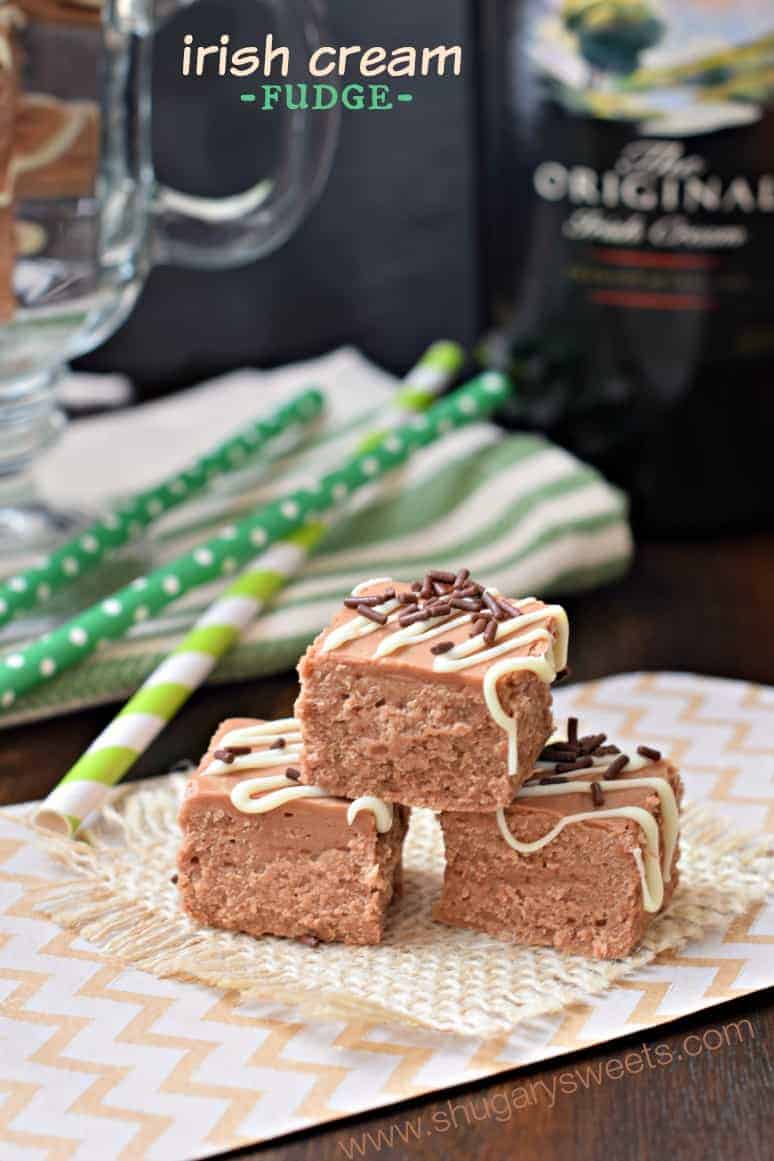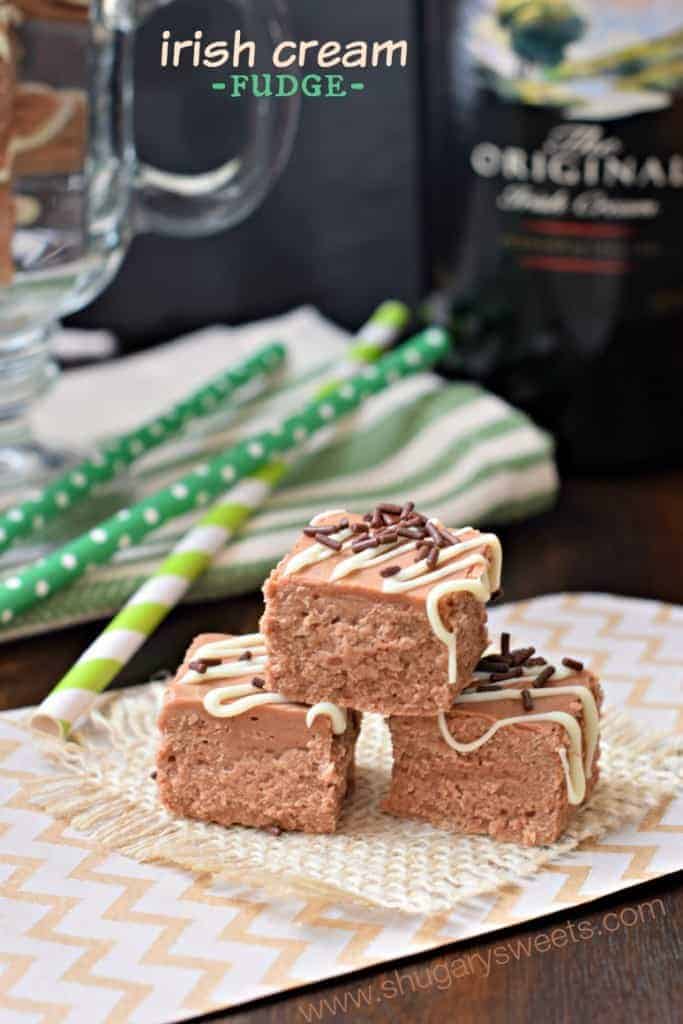 Sometimes as a parent, I need to stop worrying about what my kids want to eat, and create delicious treats for my husband and I. Treats that include booze, of course!
I love ending a day with a decaf coffee spiked with a little Bailey's Irish Cream. So it occurred to me, why not make a fudge recipe using Bailey's?
The fear that my children might sneak and enjoy this fudge was in the back of my mind, but my husband was getting together with coworkers and we thought this might be a nice treat for them! I created this fudge before Valentine's Day (sorry it took so long to share it), so it was fun to give out little gifts to his coworkers to bring home to their spouses.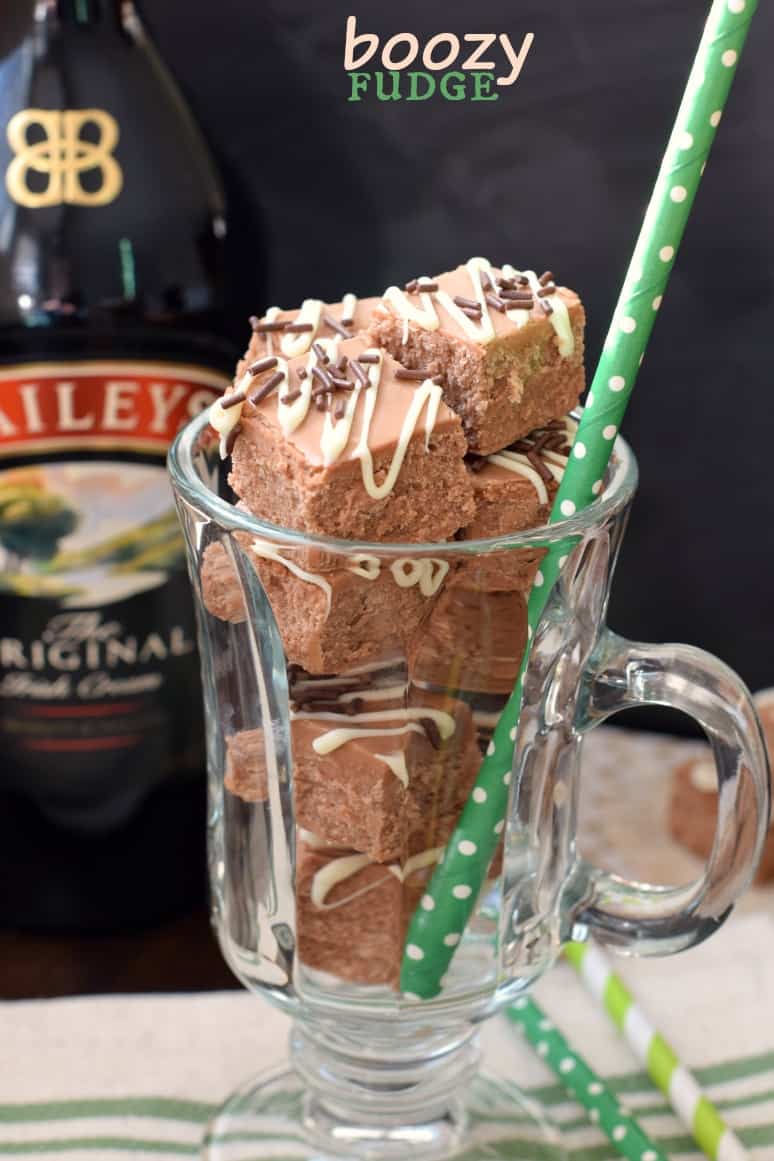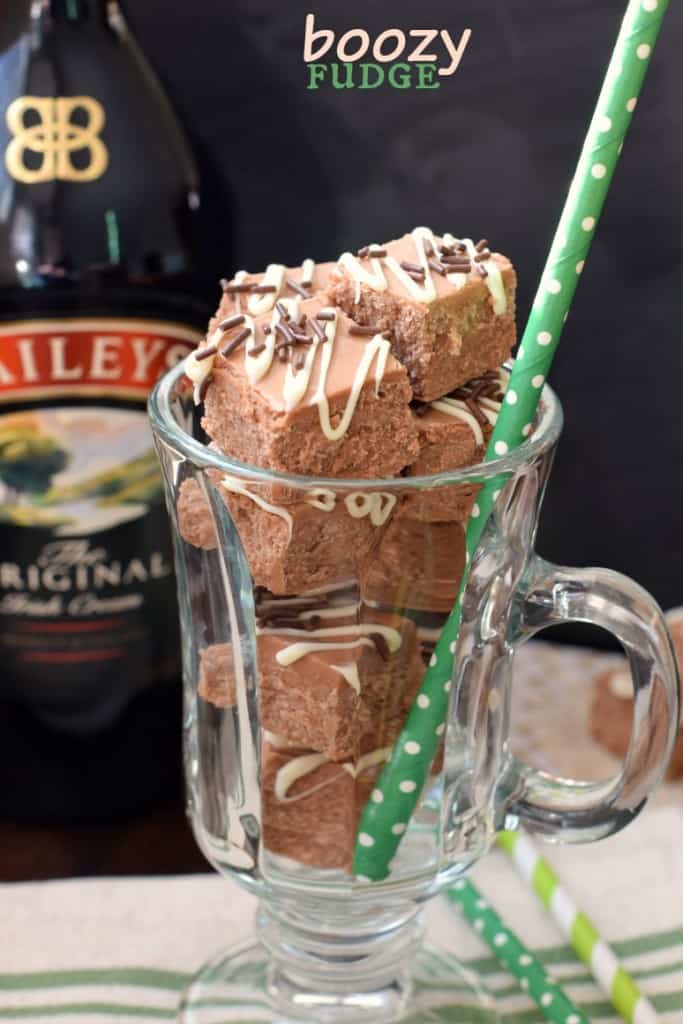 What I didn't realize, is that my husband may not have made it clear about the booze in the fudge. So when he heard back from a few that their "family" loved the fudge, he felt a little guilt.
But seriously, there isn't that much booze to cause any alarm…1/4 cup in a whole pan of fudge. But it is enough to give such a delicious taste.
If you're feeling adventurous, add in half a teaspoon of Espresso Powder after the mixture has boiled. Beat it in with the chocolate and marshmallow cream. Now you've got a coffee and Irish Cream fudge. You can think of me sipping my hot drinks while you enjoy piece after piece of this creamy treat!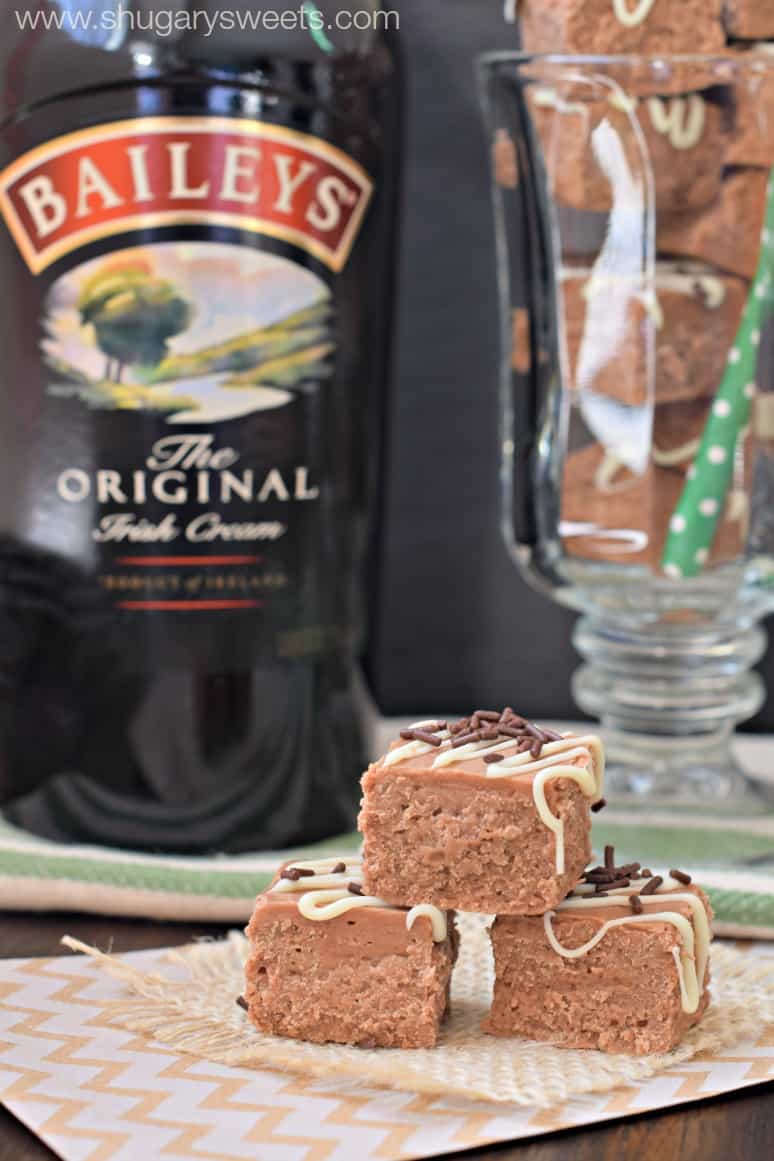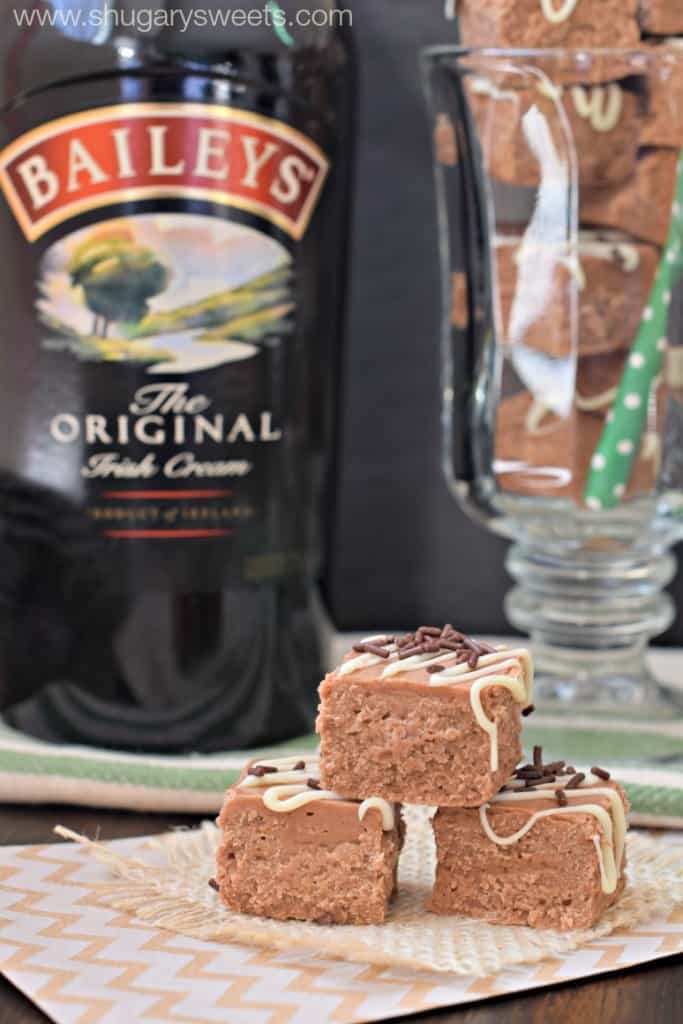 I topped mine with a drizzle of white chocolate and some chocolate jimmies. (Do you call them jimmies or sprinkles?) I guess that's a debate for another day!
You can store this fudge in an airtight container at room temperature for a week, or regrigerate it for a couple weeks. If I know I'm going to be storing it for a few weeks, I cut off pieces as I need them. Fudge tends to dry out after being cut…so only cut what you need. Don't worry, I won't judge if you need all of it. NOW.
I have even more fudge storage tips in my guide for how to make fudge.
Get the Irish Cream Fudge recipe from Food Fanatic!