Jill's Cheating Potatoes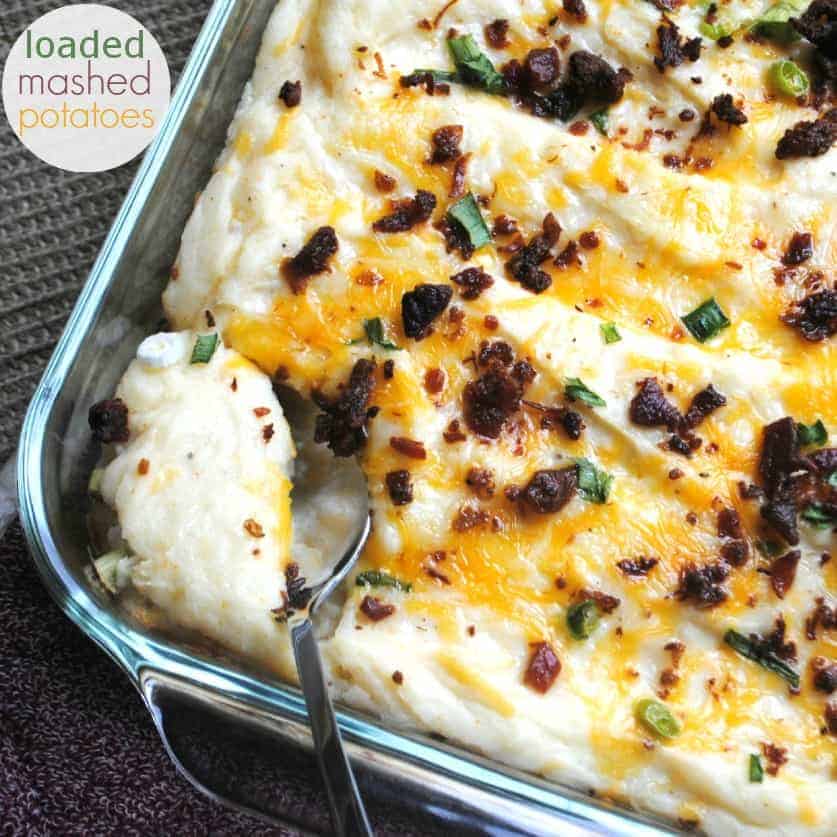 I call these "cheating potatoes." No offense to my mother-in-law, Jill, but they use boxed mashed potatoes.
I remember my very first Thanksgiving dinner with my in-laws, and I remember these potatoes being brought out. Of course my first thought was….WHERE THE HECK IS THE 30lb BOWL OF POTATOES??? But of course, that's the way my family cooks. With 30 lbs of potatoes for 6 people. And then, of course, I judged. BOXED POTATOES???? Then, I tasted. And fell in love.
In addition to adding some creaminess to the potatoes by using sour cream, I add cream cheese for some flavor and tanginess!. I also top these babies with cheddar cheese, bacon and green onions. Oh yeah, and butter.
Of course, I use 30 lbs of fresh potatoes for my Thanksgiving dinner these days. However, I like to make these cheating potatoes when I am making a meat that provides no gravy. These definitely don't need gravy. Maybe some heart medication, but not gravy.
Enjoy!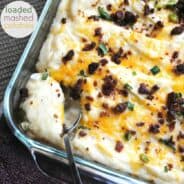 Jill's Cheating Potatoes
Ingredients:
12 servings of instant mashed potatoes, prepared
1 cup sour cream
4 oz. cream cheese
1 tsp salt
1/2 tsp pepper
1/2 tsp paprika
2 green onions, chopped
3 slices bacon, cooked and crumbled
1/2 cup shredded cheddar cheese
1/4 cup butter, cubed
Directions:
Blend prepared potatoes with sour cream, cream cheese, salt, pepper and paprika. Pour potatoes into a buttered 13x9 baking dish.
Sprinkle top with cheese, green onions and bacon. Place pads of butter on top.
Bake in a 350 degree oven for 30-40 minutes.
MAKING THIS RECIPE? Share it with me on Instagram using the hashtag #ShugarySweets so I can see what you're cooking up in the kitchen!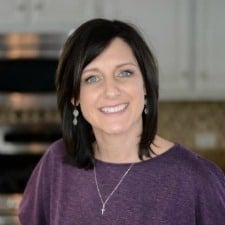 Aimee is a dessert lover (specifically rice krispie treats), workout enthusiast, self-taught foodie, and recipe creator. Her recipes have been featured in over 15 magazines, and her passion is to share her love of cooking with the everyday home cook! Learn more about Aimee.