This Authentic Swedish Meatballs recipe is delicious enough for a weeknight meal, and impressive enough for guests! With a creamy sauce and a side of cucumber and loganberries, these meatballs are a taste of Sweden made at home.
Sharing this recipe for Swedish Meatballs was an adventure. From the journey in Sweden, to the table in Chicago, this is one dish that was a labor of love!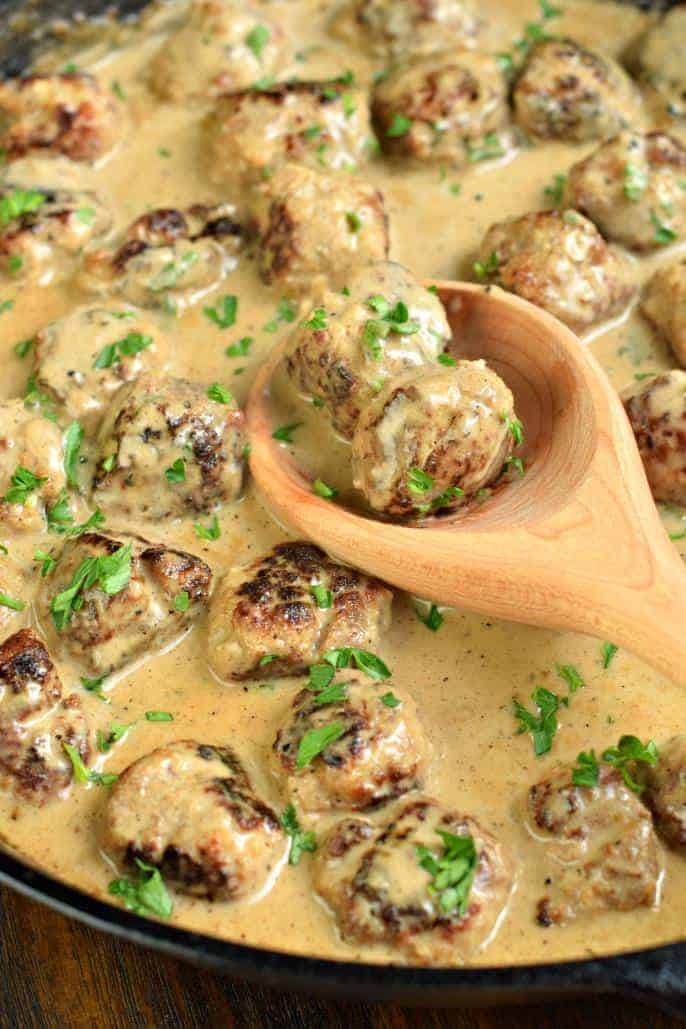 Swedish Meatballs
On a recent trip to Sweden I ate plenty of delicious food. But I knew I couldn't leave the country without finding the very best Swedish Meatballs around.
Every restaurant claims to have the best meatballs, so I knew I'd have to dig a little deeper if I wanted to find the most authentic Swedish Meatballs in Sweden.
To lead me on my quest, I asked a local where SHE would go to eat. She pointed me to her favorite restaurant and I'm so glad she did.
The meatballs were superb. A side of loganberries, cucumber salad and creamy potatoes made the authentic Swedish Meatball experience complete!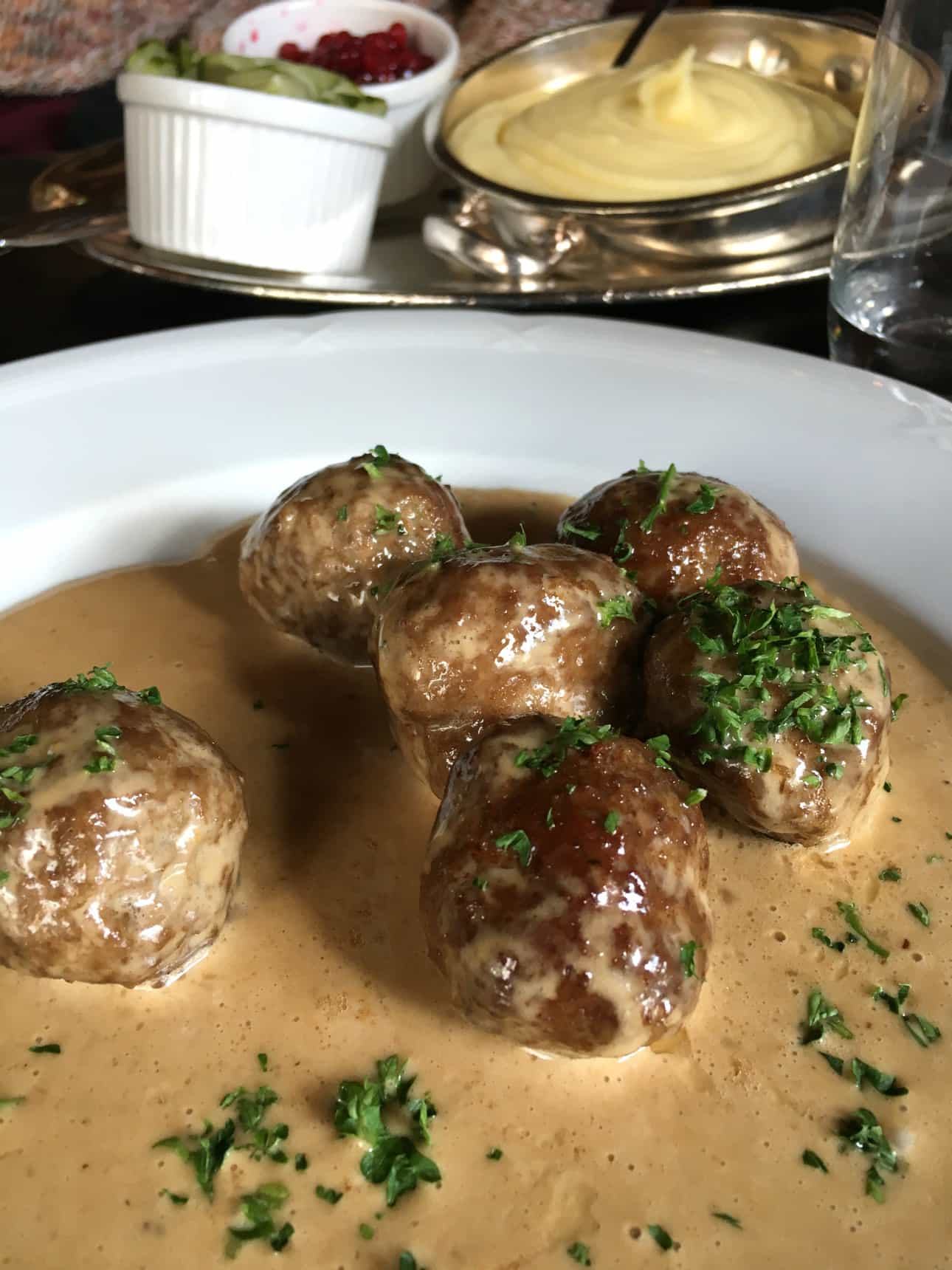 I'm sharing my version of those meatballs with YOU.
I combined pork and beef to give a little extra flavor to these meatballs (as opposed to only beef or pork), but other than that I stuck as close to the meatballs I had in Sweden as possible.
What makes them authentic?
In my research for authentic meatballs, it turns out many places in Sweden add Allspice to the meatballs. It gives them a wonderful flavor note that makes these stand out from many of the meatballs I've eaten in the United States.
Swedish Meatball sauce is always creamy and rich, usually because of sour cream. This recipe gets all its creaminess from heavy cream.
Ingredients Notes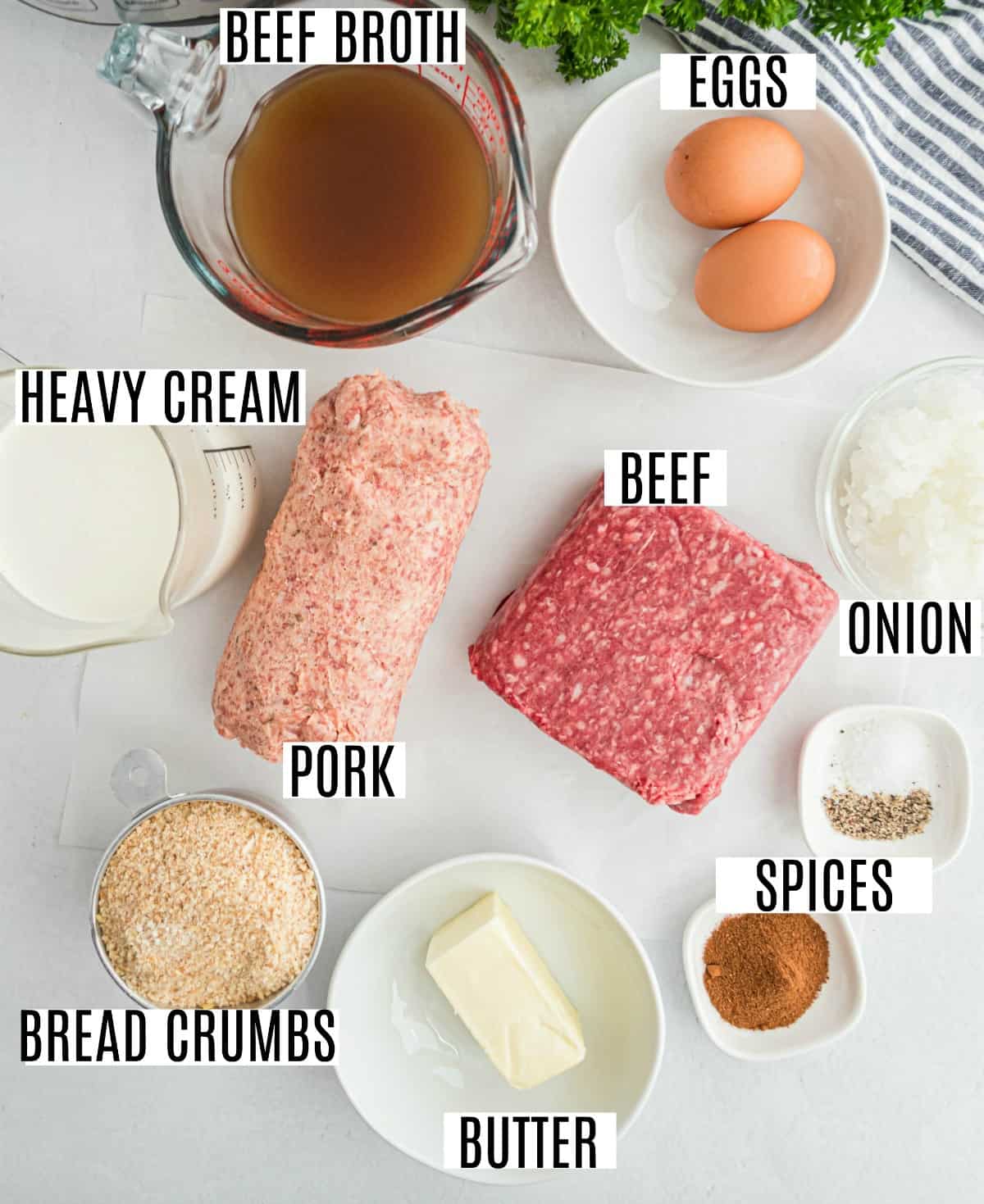 Meat- While I chose to combine pork and beef in my meatballs, you could also use all ground pork or all ground beef.
Minced onion gives a tasty bite of flavor to these meatballs and breadcrumbs and egg hold everything together.
For the sauce, be sure to use real heavy whipping cream. Milk or other substitutes will change the texture of the sauce leaving it thinner and less creamy.
Allspice– to give them that authentic flavor!
Step by Step Instructions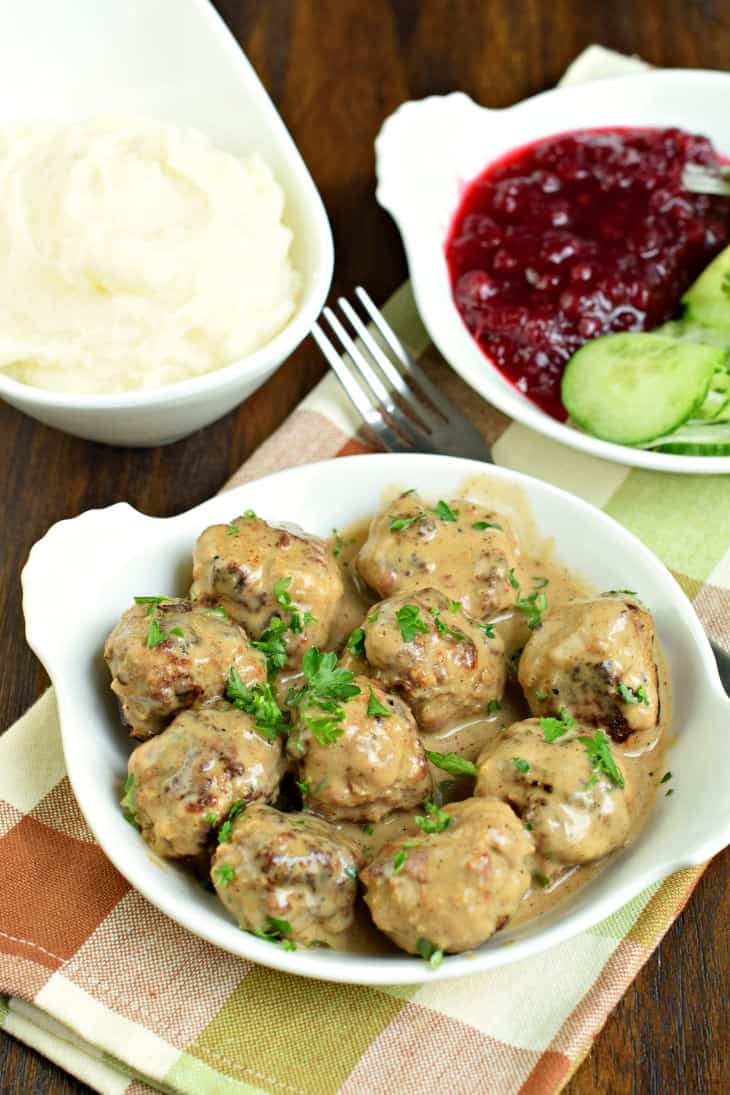 Here's how to make the meatballs!
Mix breadcrumb ingredients. Use your hands to combine until thoroughly mixed.
Roll into balls. Roll the meatball mixture into 1-inch balls with your hands, packing each one tightly. Continue until all the mixture is used. You should end up with about 75 meatballs.
Cook. Heat a cast iron skillet to medium high heat. Add meatballs in a single layer and cook several minutes rotating to cook them evenly on all sides. Repeat until all the meatballs are cooked, then remove from the pan and set aside.
Make the sauce. Use the drippings in the pan to help create depth of flavor in your sauce!
Once the sauce is thickened, return the meatballs to the skillet and simmer until heated. This should only take a couple of minutes.
Serving Suggestions
Serve your Swedish Meatballs the way the Swedes do! Sprinkle with parsley. Enjoy with mashed potatoes on the side.
I served our Swedish Meatballs just like they did in Sweden, with a side of creamy (pureed) potatoes, a Cucumber Dill Salad , and of course Lingonberries! If you can't find lingonberries, our homemade cranberry sauce is a delicious substitute.
I even made an easy version of Instant Pot Swedish Meatballs for busy weeknights.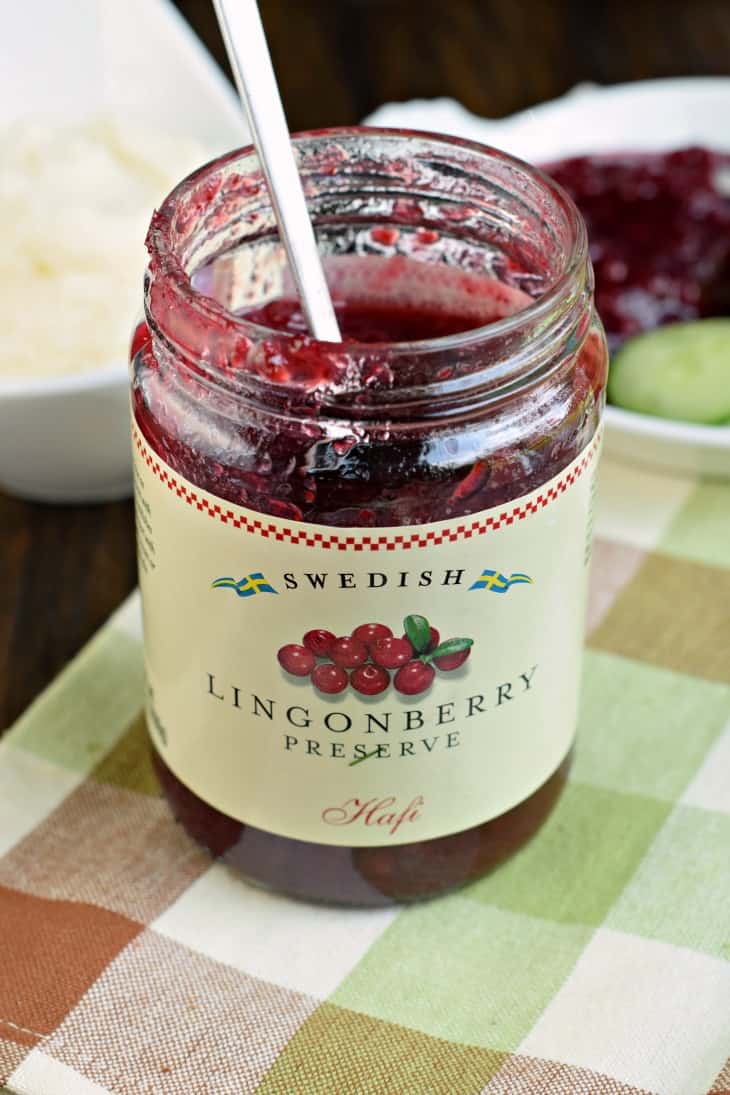 Dinnertime doesn't get any tastier than flavorful authentic Swedish Meatballs simmered in creamy sauce!