Peanut Butterfinger Cookies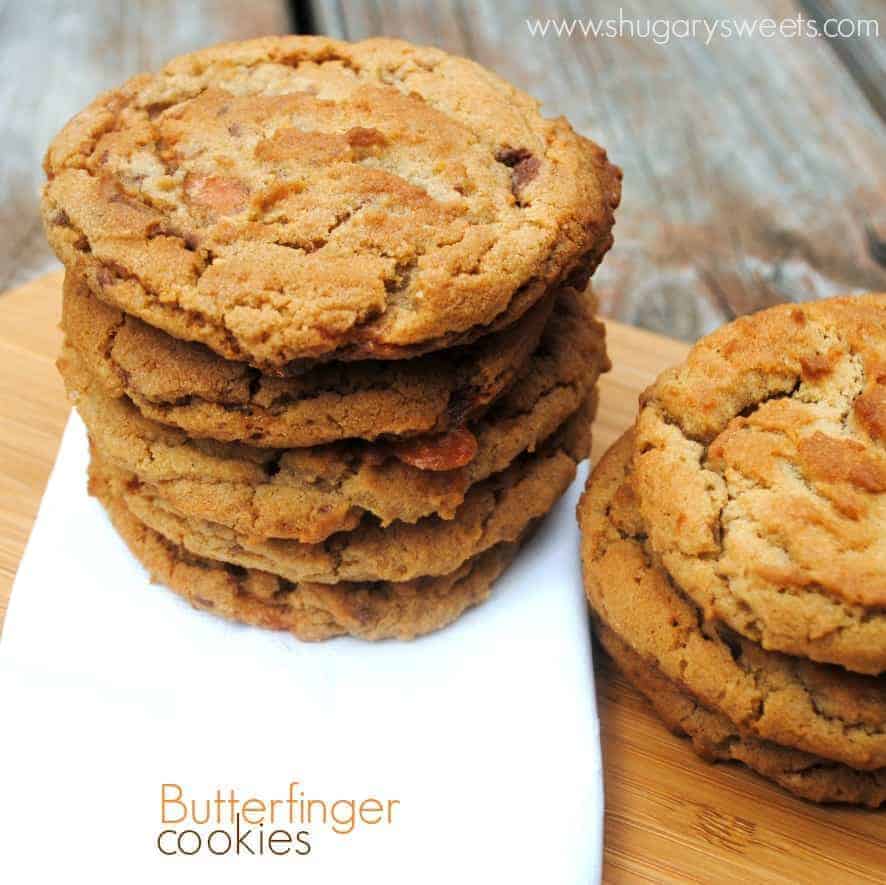 Last week, on an impulse, I bought a couple bags of fun size Butterfinger candy bars. I also bought Oreos, Reese's PB cups, and some other junk. I had no plan for these candy bars, except to maybe sneak one every now and then. But then I realized something. I'm trying to get fit, and sneaking candy bars will not help.
So I made cookies instead. Totally rational.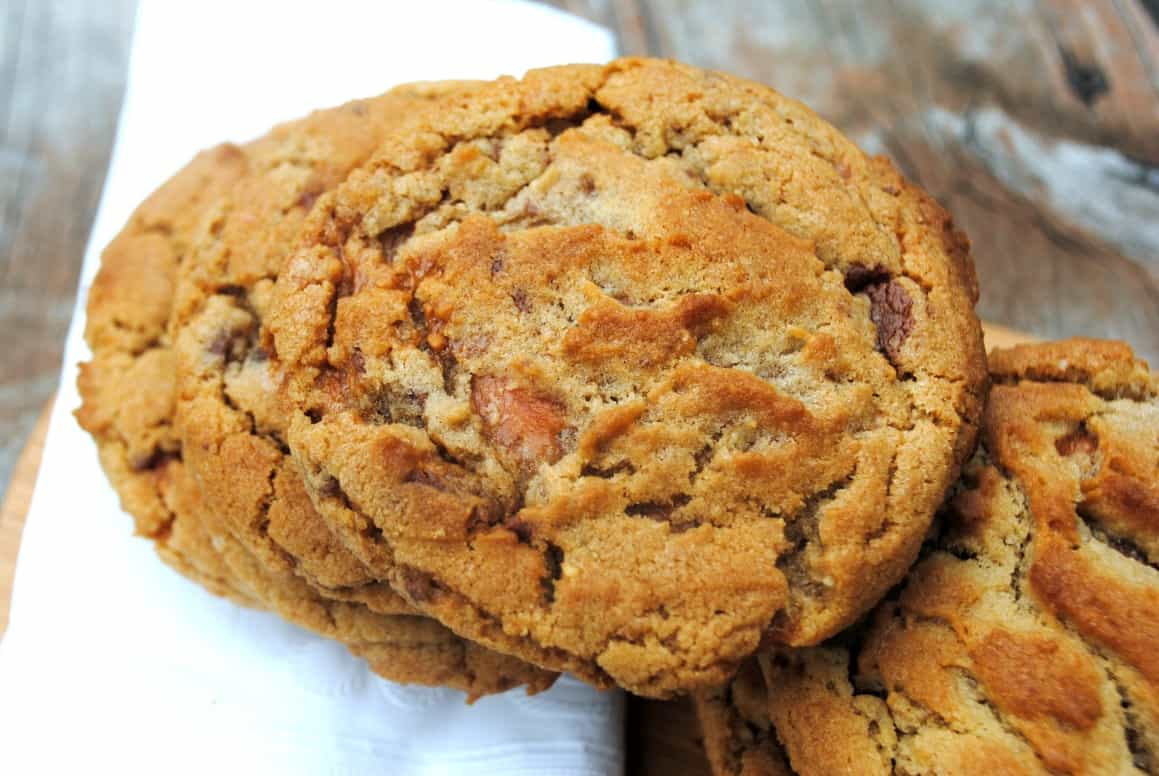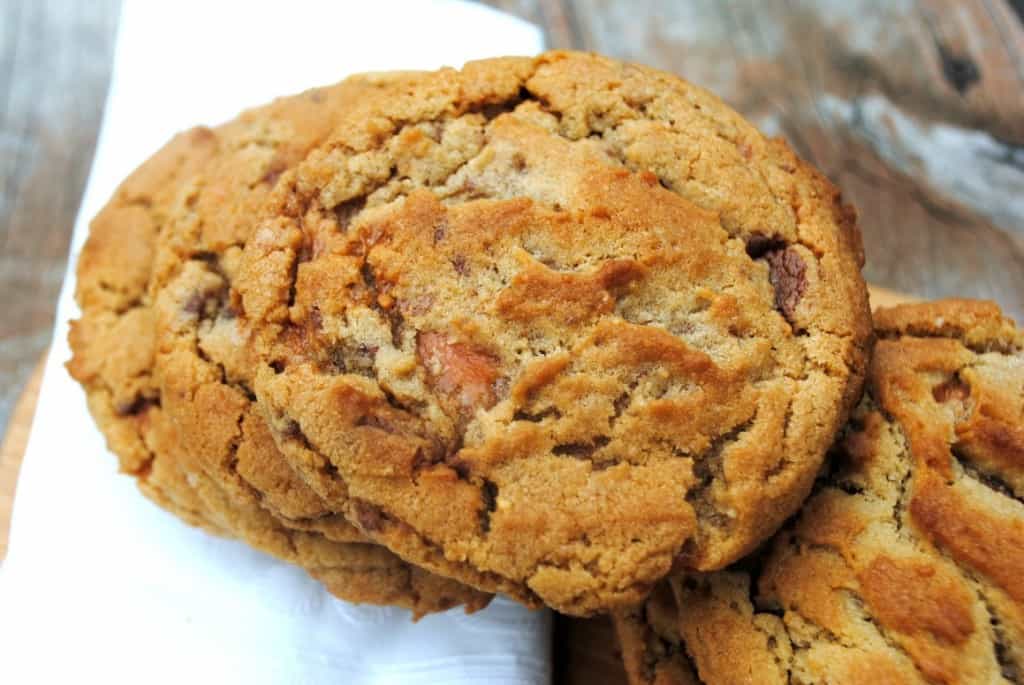 Peanut Butterfinger Cookies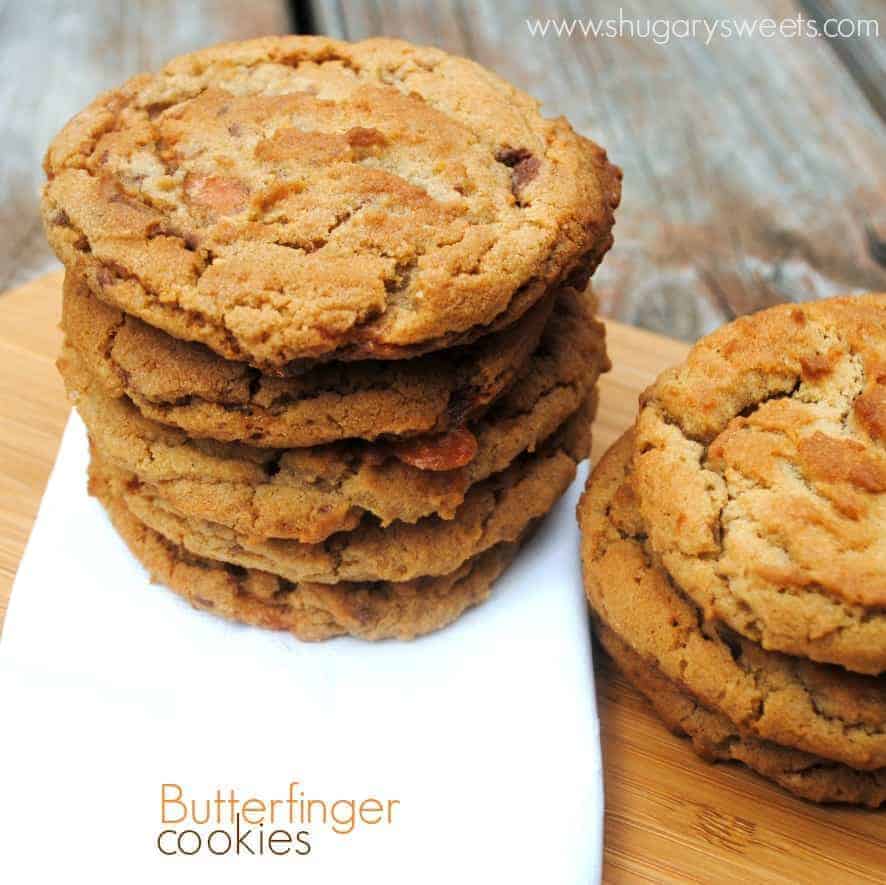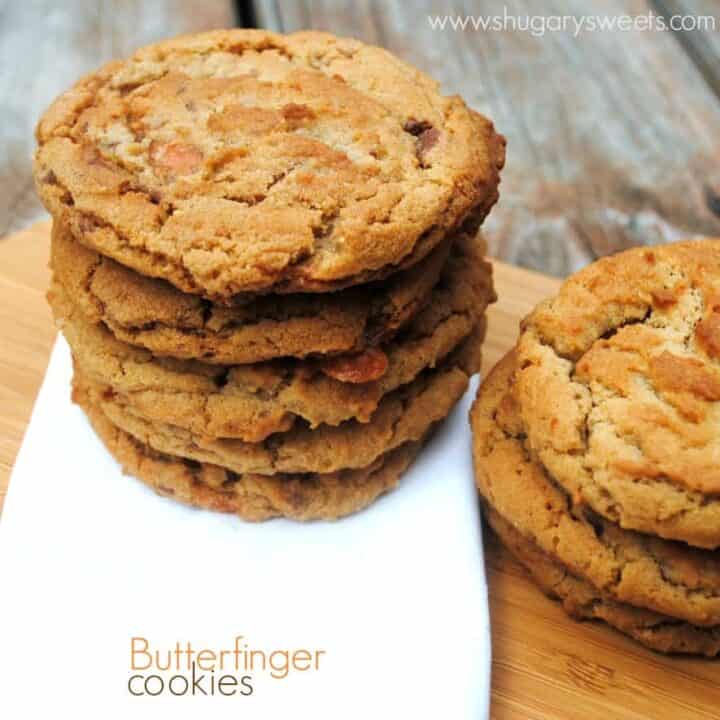 Ingredients
1/2 cup butter, cold
1/2 cup butter flavored Crisco
1 cup peanut butter, creamy
2 1/4 cup brown sugar
2 tsp vanilla extract
1/3 cup milk
2 eggs
3 1/2 cup flour
1 tsp salt
1 1/2 tsp baking soda
12.5 oz bag fun size Butterfingers (about 18), chopped
Instructions
Beat butter, crisco, peanut butter and brown sugar until creamy. Mix in vanilla, milk and eggs. Add flour, salt and baking soda, mix thoroughly.  
Fold in chopped candy bars. Drop by tablespoons onto a cookie sheet, press fork into tops to make criss-cross pattern. Bake in a 375 degree oven for about 10 minutes. Enjoy!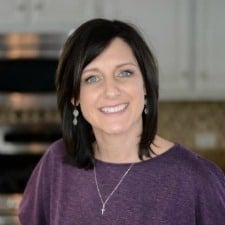 Aimee is a dessert lover (specifically rice krispie treats), workout enthusiast, self-taught foodie, and recipe creator. Her recipes have been featured in over 15 magazines, and her passion is to share her love of cooking with the everyday home cook! Learn more about Aimee.