Happy Birthday to my sweet and handsome hubby, Michael! These Rainbow Fudge Cookie Bars are the perfect birthday treat. Yes?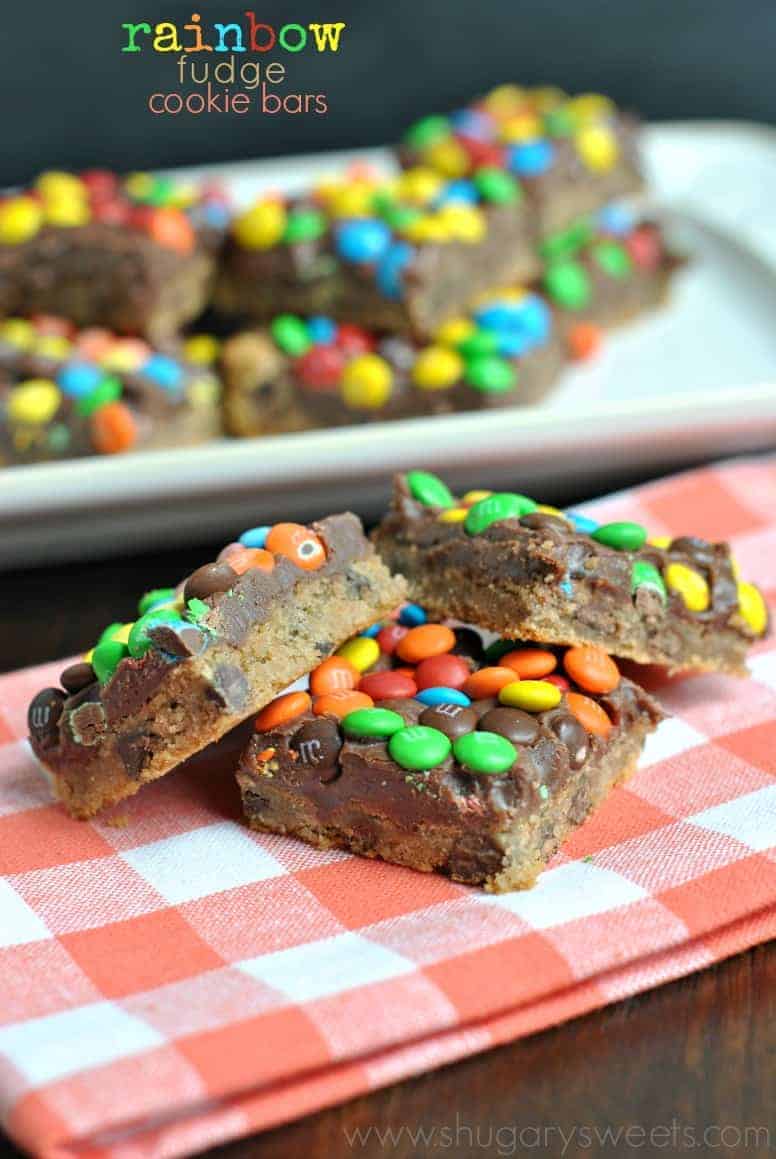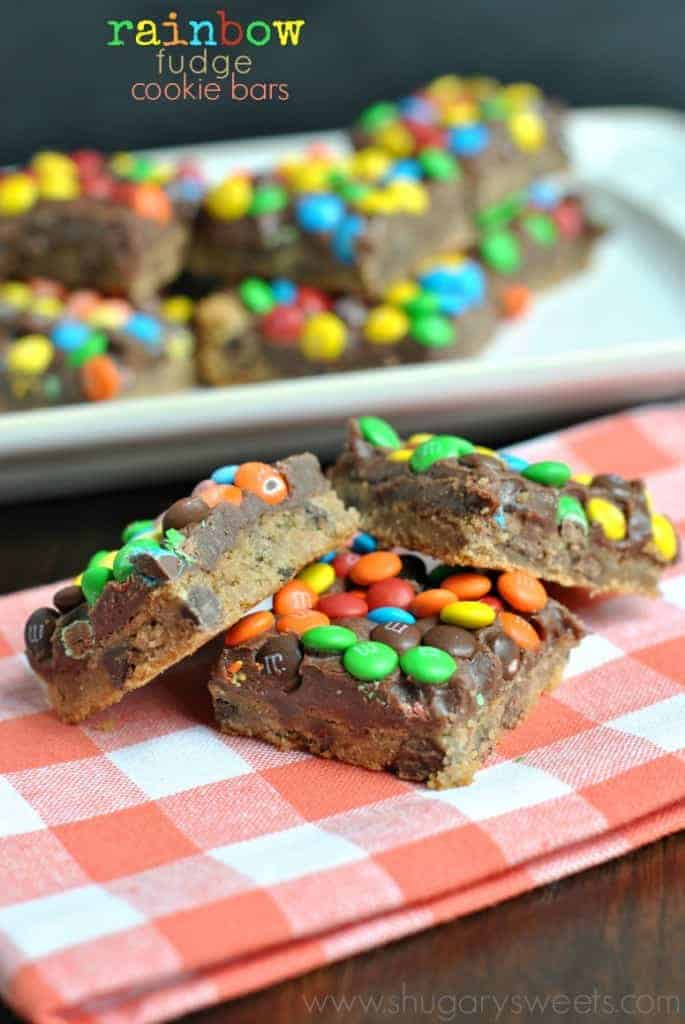 Unfortunately, life as a food blogger can be pretty weird. And if you're a family member to a food blogger? Well, I'm so sorry, haha!
See, if you follow me on instagram, you'll see that two months ago I was baking with pumpkin. Two weeks ago I was baking with peppermint. Yesterday I shared another Christmas photo on instagram, of a recipe I made in my kitchen. I know. We're like Walmart hauling out our holiday stuff way too soon.
And birthdays? Well, they aren't always as they seem on the blog.
For instance, these Rainbow Fudge Cookie Bars would make a lovely afternoon treat for a birthday! And since today is my husband's birthday, I'm sharing this recipe here on the blog.
But in real life, we ate these cookie bars weeks ago. They were delicious.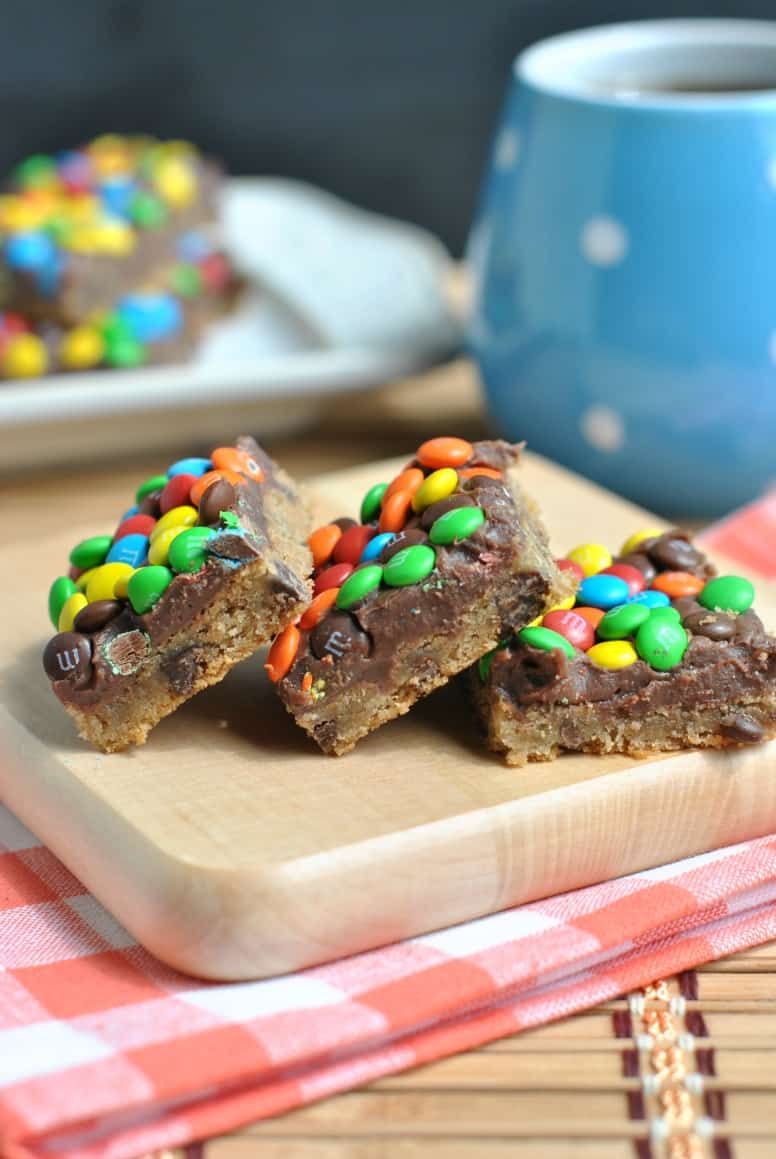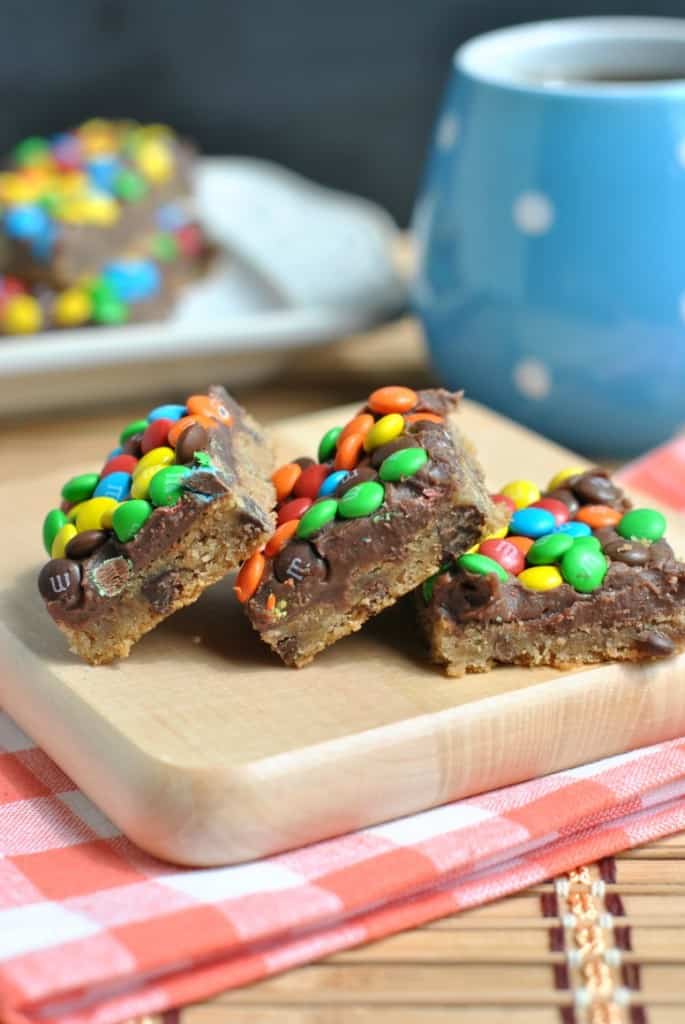 Tonight, for my husband's REAL birthday, we are having one of his favorite dinners: Slow Cooker Barbacoa. For dessert…I hate to admit it (hiding my head in shame) but we are going to Dairy Queen for ice cream. I know. I should just quit food blogging. Since I am mainly a dessert blogger you would think I'd have some extravagant, DELICIOUS, over the top treat for my husbands birthday.
Fail.
But to be fair, he wanted to go out for ice cream. Hmmm….what does that say about me and my treats?? Let's just not read into it, k?
Instead, how about enjoying a batch of these Rainbow Fudge Cookie Bars in honor of his number (cough cough) birthday.
Did I mention yet that this recipe is 4 easy ingredients? I used refrigerated cookie dough as the base (don't judge, don't hate…just enjoy the simplicity). When the cookies came out of the oven, I whipped up the fudge layer by microwaving sweetened condensed milk with chocolate chips, until smooth and creamy. Spread that over the cookies and sprinkle with mini m&m baking pieces!
There you have it folks. My "how to" on being a successful blogger: refrigerated cookie dough and the microwave.
Kidding. Sorta.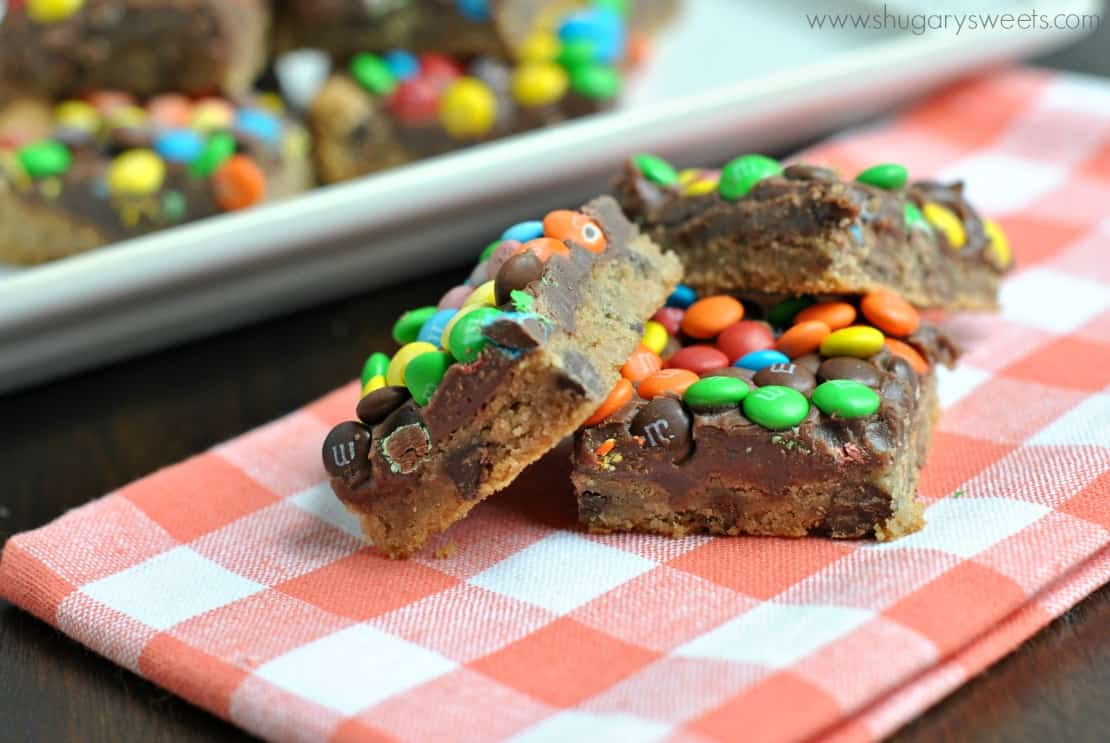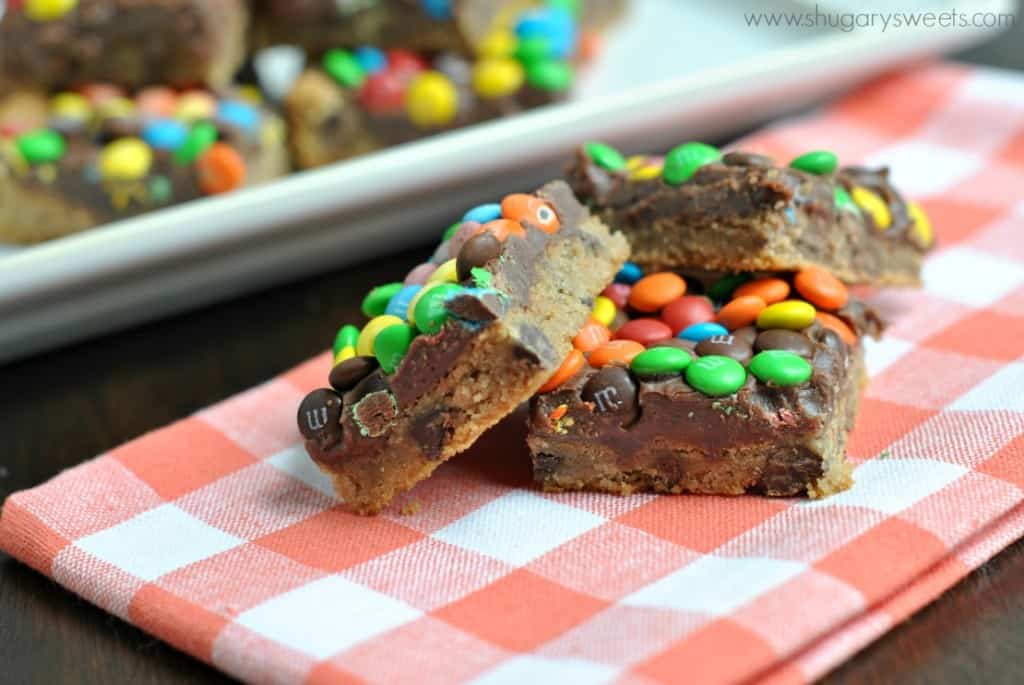 Here are a few other delicious treats that I have made for family birthday celebrations!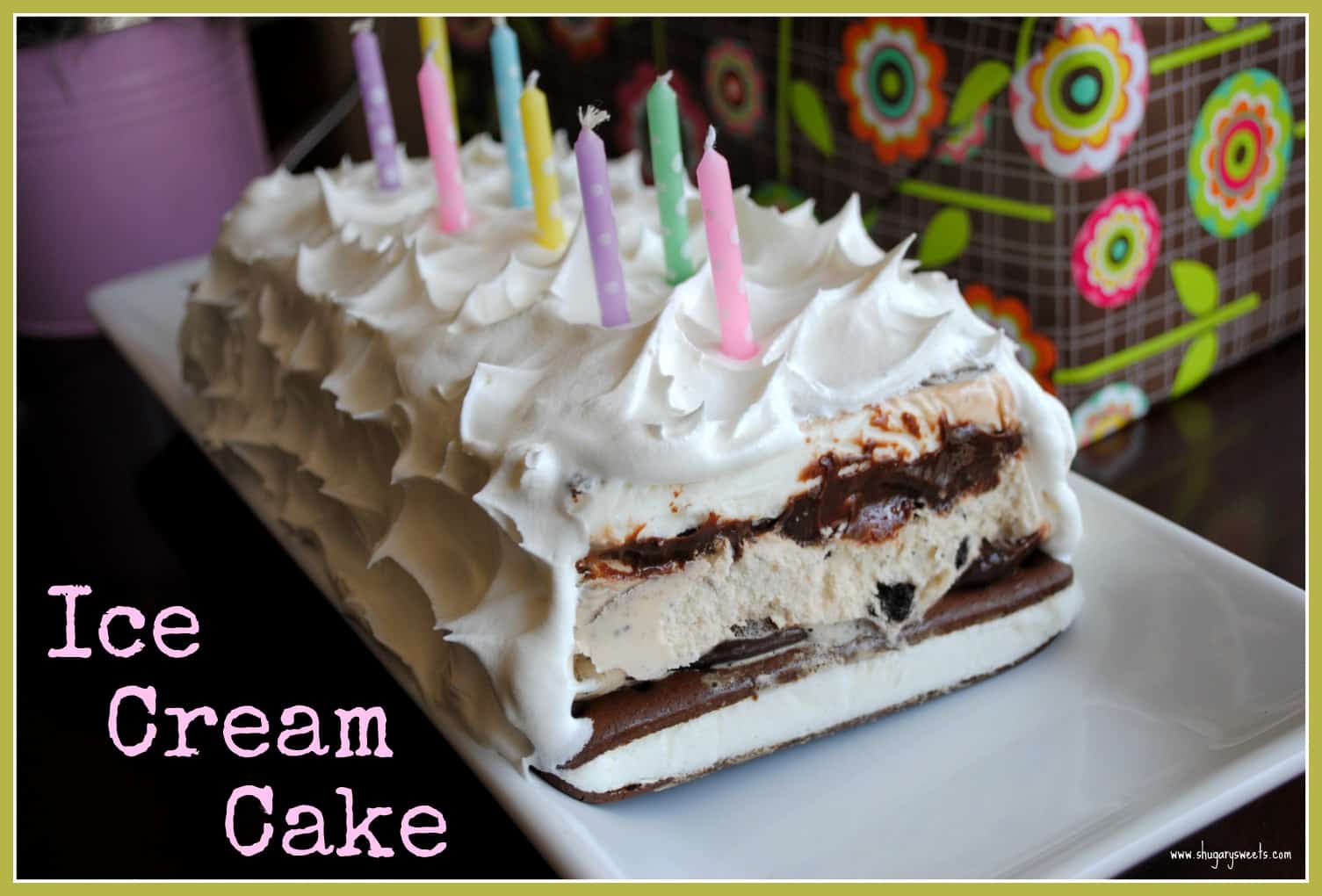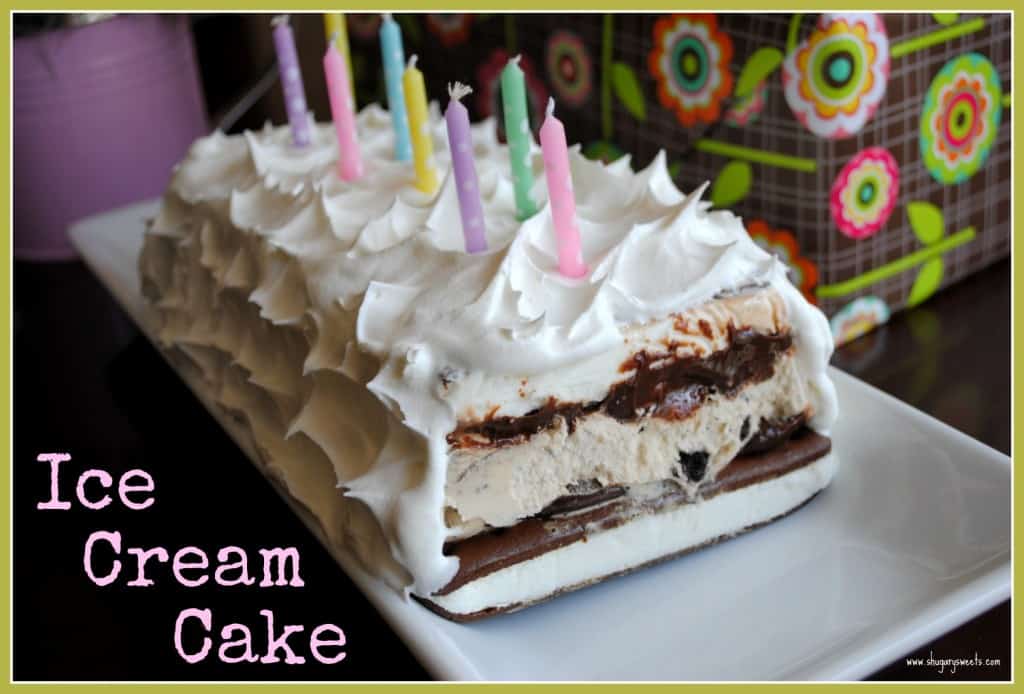 Some version of an Ice Cream Cake tends to be the "treat of choice" for several of my children each year!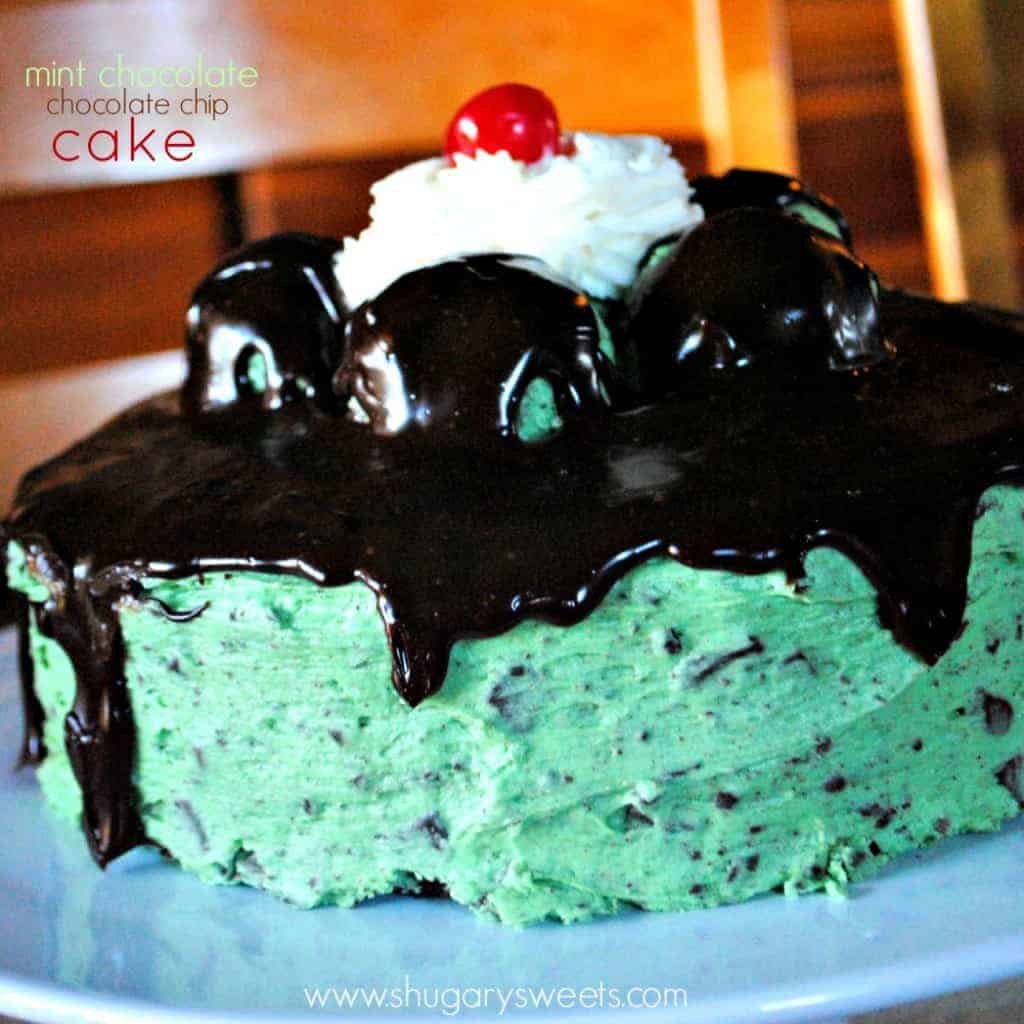 Mint Chocolate Chip Cake: a show stopper of a cake, that tastes like our favorite ice cream!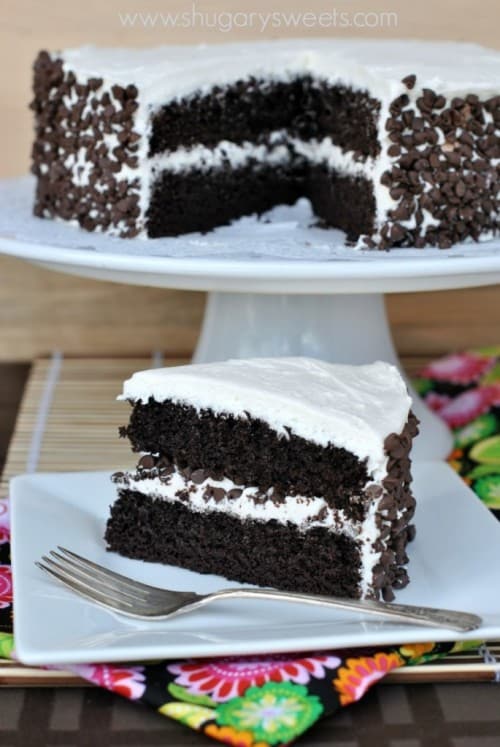 Dark Chocolate Cake with Vanilla frosting. The world's most perfect chocolate cake recipe.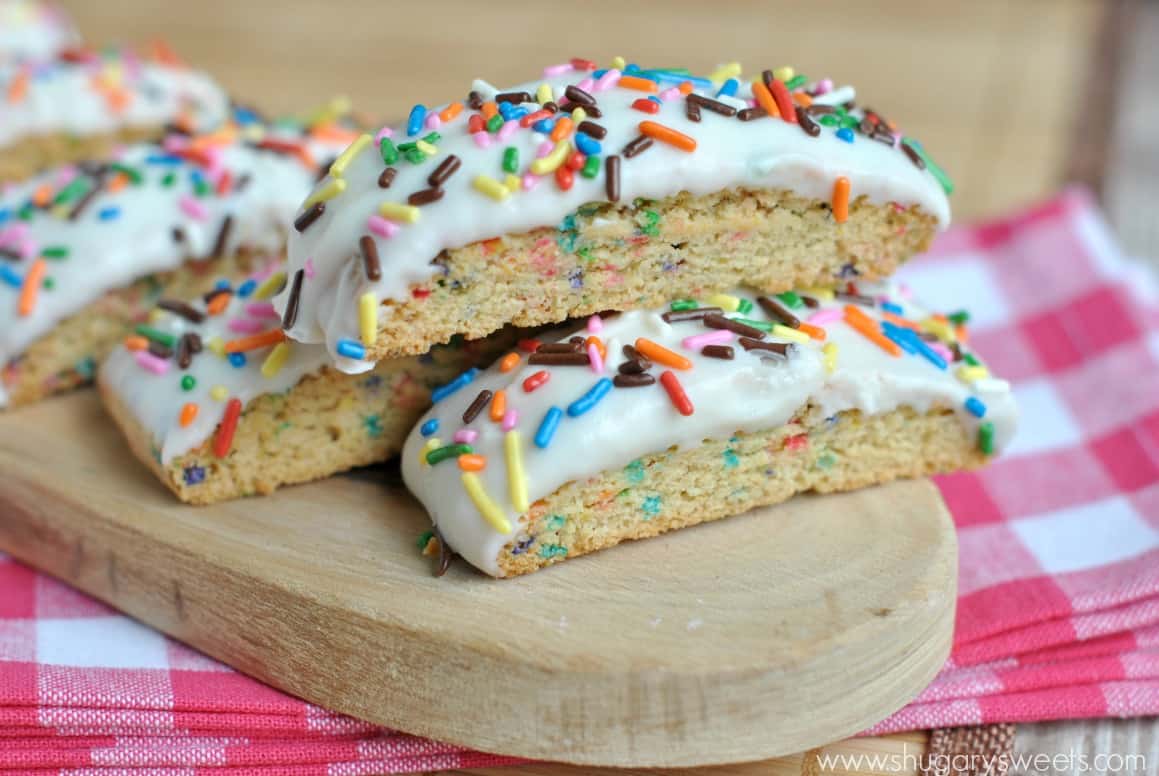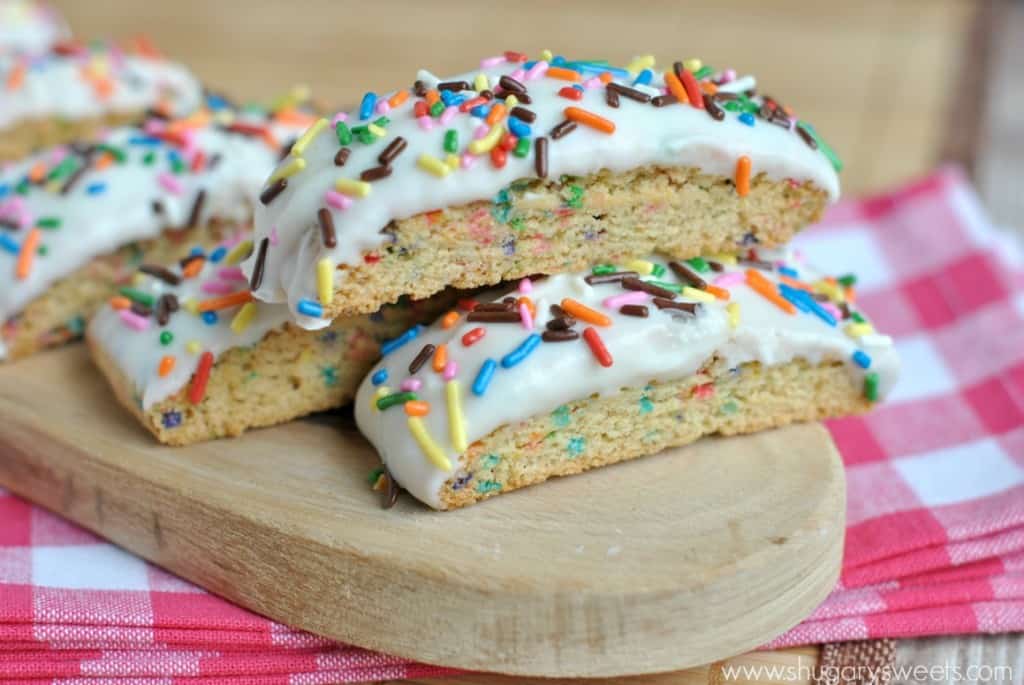 Birthday Cake Biscotti: this is the perfect way to send your favorite person a birthday wish. Bake a batch of biscotti and ship it! It keeps well when shipping!
Yield: 48 bars
Rainbow Fudge Cookie Bars
These Rainbow Fudge Cookie Bars are the perfect birthday treat. Chocolate chip cookie dough topped with fudge and M&M's candies!
Ingredients
1 package (30oz) refrigerated Chocolate Chip Cookie Dough
1 can (14oz) sweetened condensed milk
1 package (11.5oz) milk chocolate morsels
1 package (12oz) m&m minis (for baking)
Instructions
Press cookie dough into a lightly greased 15x10x1-inch baking sheet. Bake in a 350 degree oven for 15 minutes. Remove and cool slightly.
In a microwave safe bowl, combine sweetened condensed milk with chocolate morsels. Heat for 30 seconds, stir, and heat an additional 30 seconds. Stir until smooth and creamy. Spread evenly over baked cookie bars.
Sprinkle immediately with m&m minis. You can use regular sized candies if you prefer.
Refrigerate until fudge layer sets up (about 2 hours, or overnight). Store in airtight container. ENJOY
Nutrition Information:
Yield:
48
Serving Size:
1
Amount Per Serving:
Calories:

6
Total Fat:

0g
Saturated Fat:

0g
Trans Fat:

0g
Unsaturated Fat:

0g
Cholesterol:

0mg
Sodium:

3mg
Carbohydrates:

1g
Fiber:

0g
Sugar:

1g
Protein:

0g
*Nutrition facts are an estimate and not guaranteed to be accurate. Please see a registered dietitian for special diet advice.