Birthday Cake Biscotti: such a fun treat! Biscotti is so easy to make, and it's the perfect breakfast with a hot cup of coffee!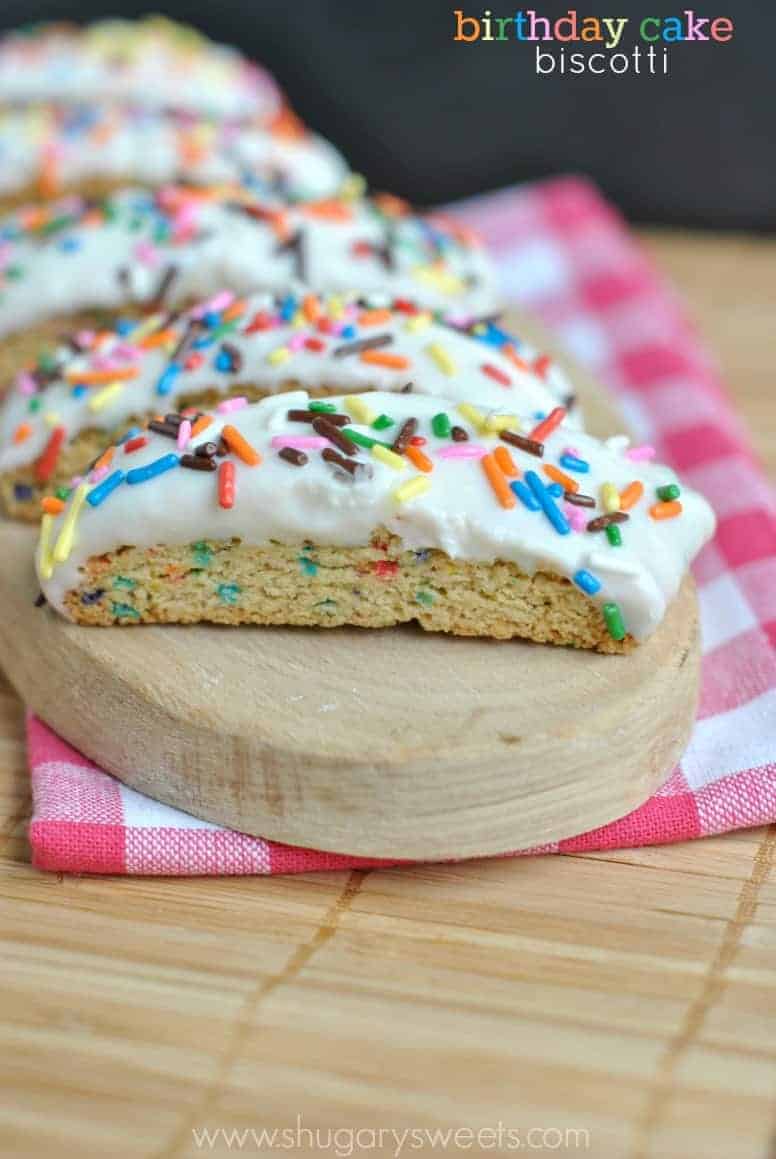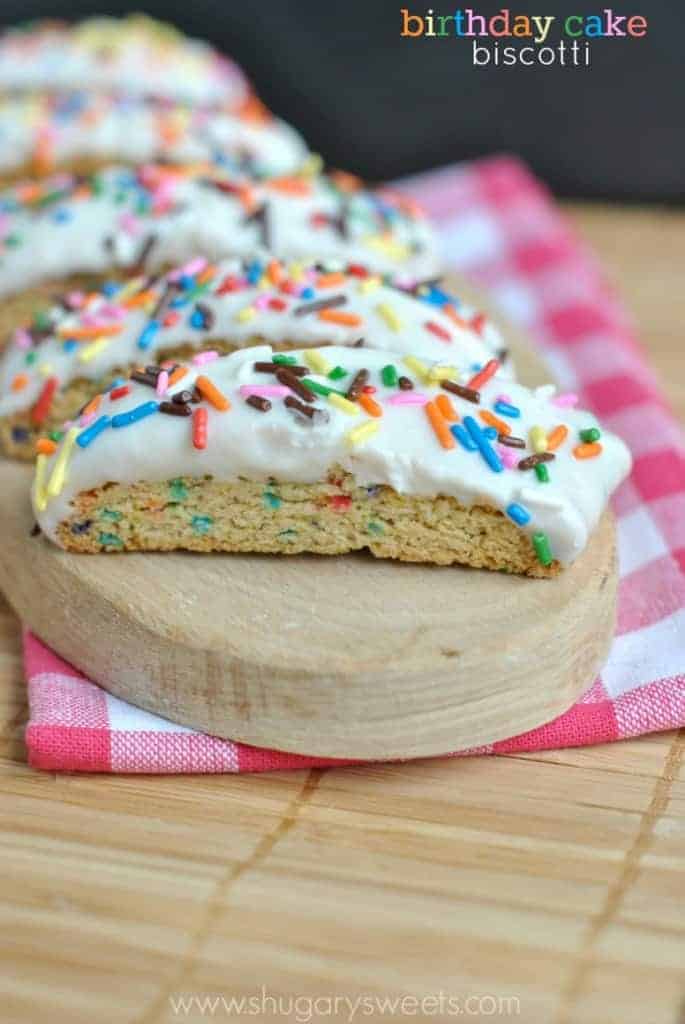 Today is my birthday! Whoohoo!
And of course today's recipe is perfect for me. Right? Since I am such a biscotti fan I think it's only fitting that I made a birthday version.
I have to be honest though. This birthday cake biscotti isn't an original idea. This spring I went on a blogger trip to an egg farm, and at the market there was a cute little coffee shop. They were selling….Birthday Cake Biscotti. Of course I didn't buy any, but I took a photo so that I would remember to make it!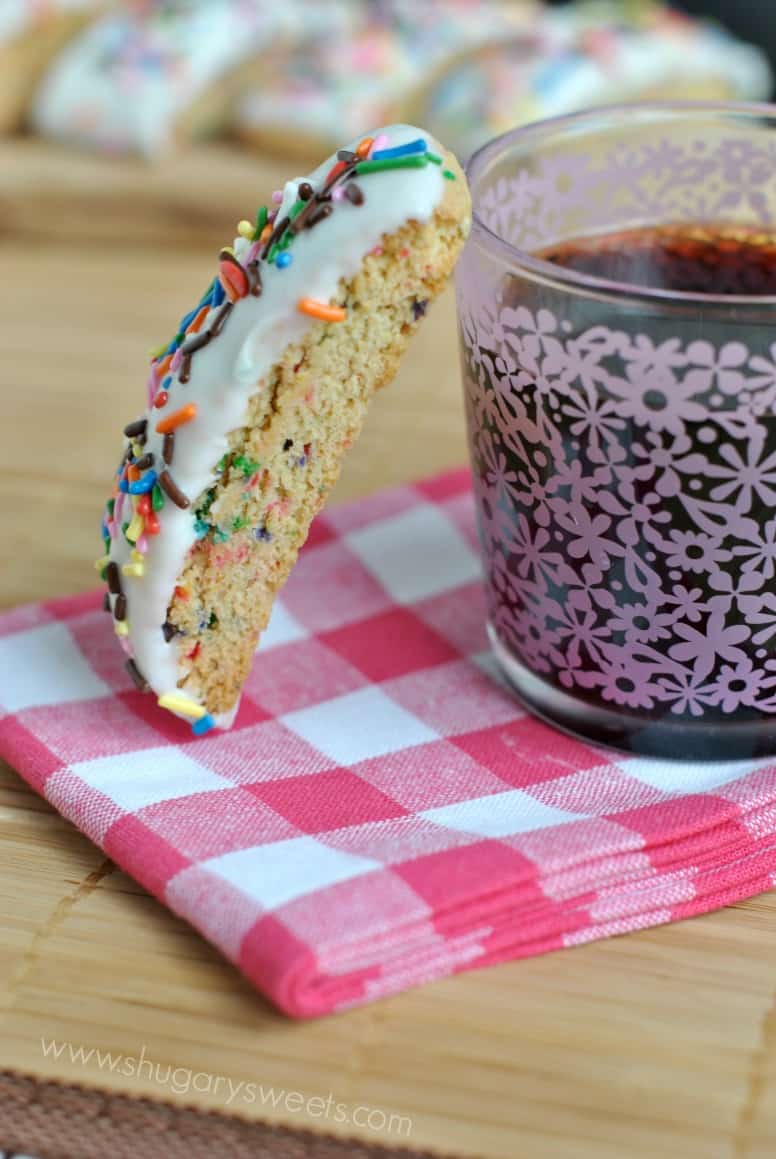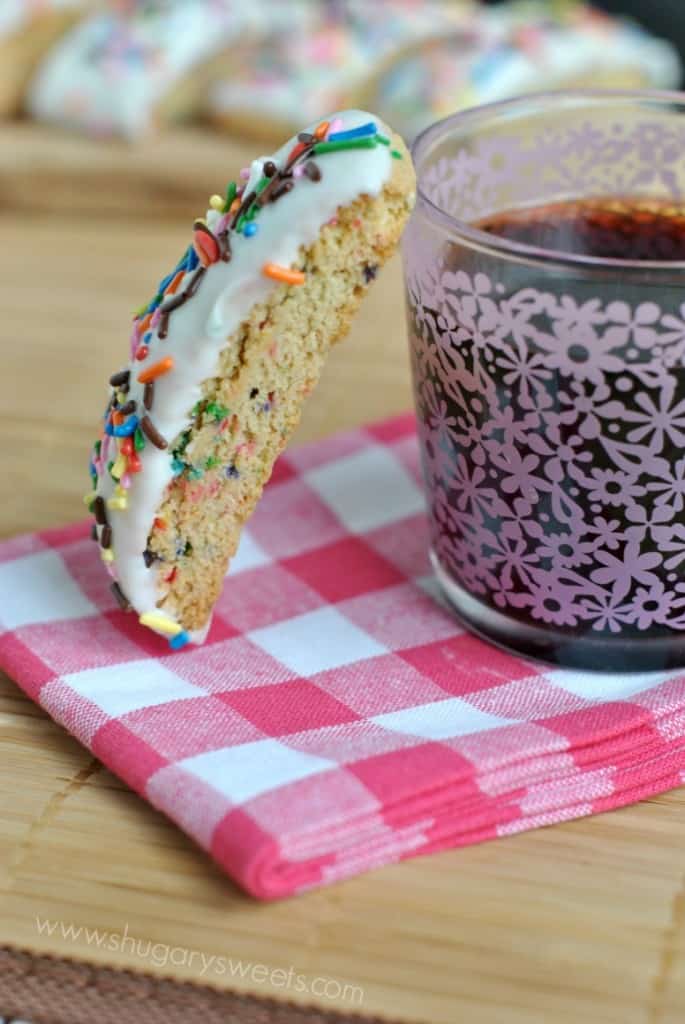 For months this idea has now been rolling around in my head. I was so excited to finally bake it, because I knew I wanted to share it on my birthday.
But as a special bonus, I was able to share the biscotti in real life with one of my best friends! Her birthday is a little over a week before mine, so dropping off a little package of biscotti to her was so fun. Now that we have moved back "home" I love sharing the goodies from my kitchen with family and friends.
Anyways…for today's recipe I used my Snickerdoodle Biscotti recipe as the base (eliminating the cinnamon, of course). I also added butter flavoring (it's sold in the baking aisle next to the vanilla extract). It adds a deeper, buttery flavor; much like yellow cake. And sprinkles, well, that was just a must!
Now, go bake a delicious batch of Birthday Cake Biscotti for one of your friends or family members. I'm pretty sure it will bring a smile to their face! Don't forget a batch of Birthday Cake Fudge for a little fun dessert too.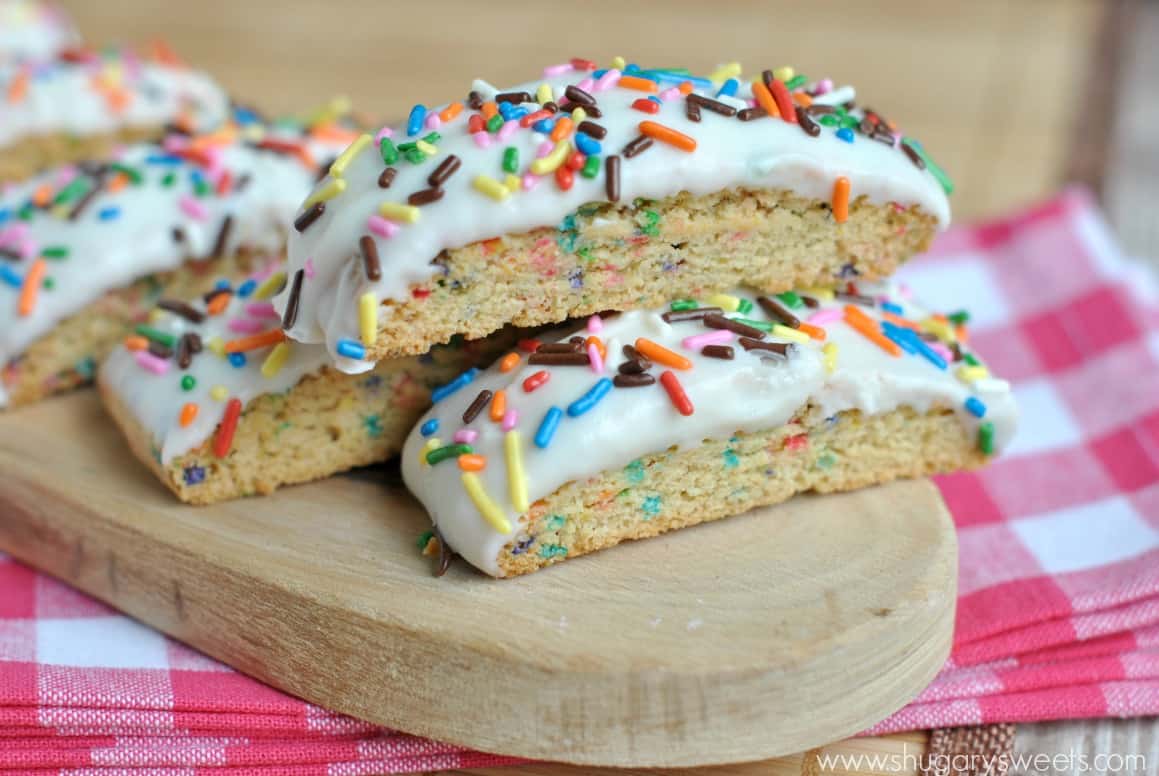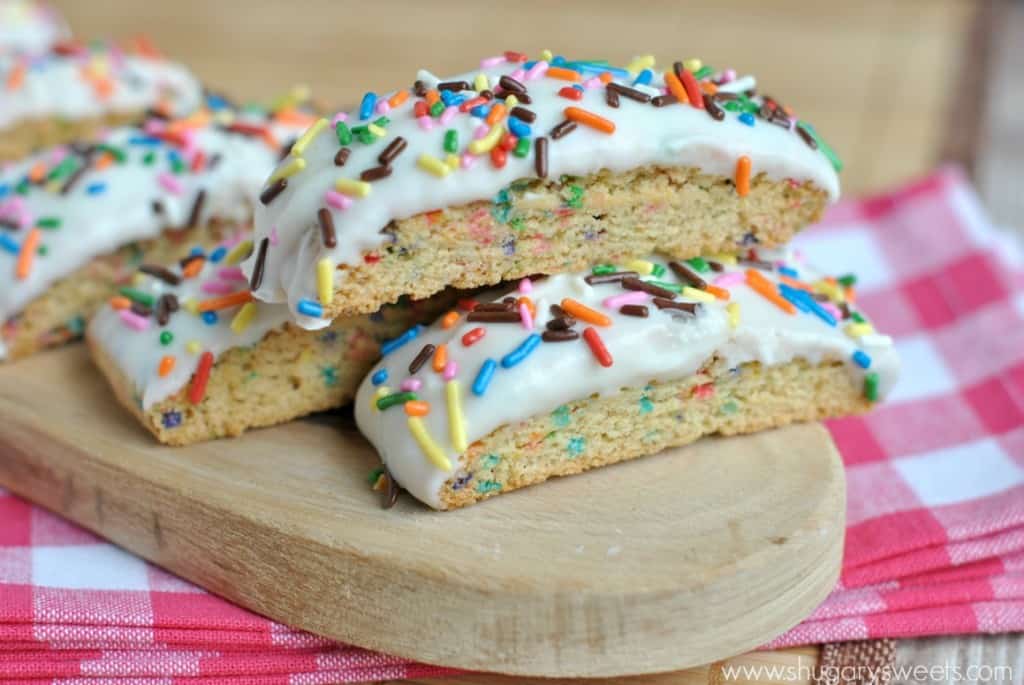 It's my birthday, so how I about I share some of my favorite things….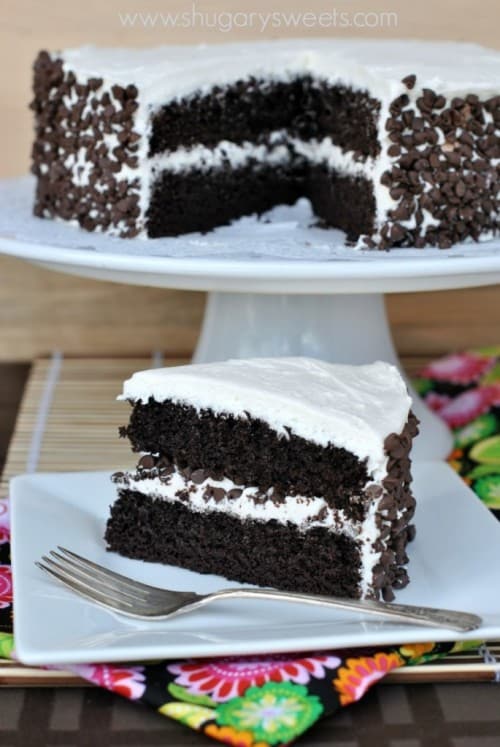 Dark Chocolate Cake: my ideal birthday cake. This one is absolutely incredible!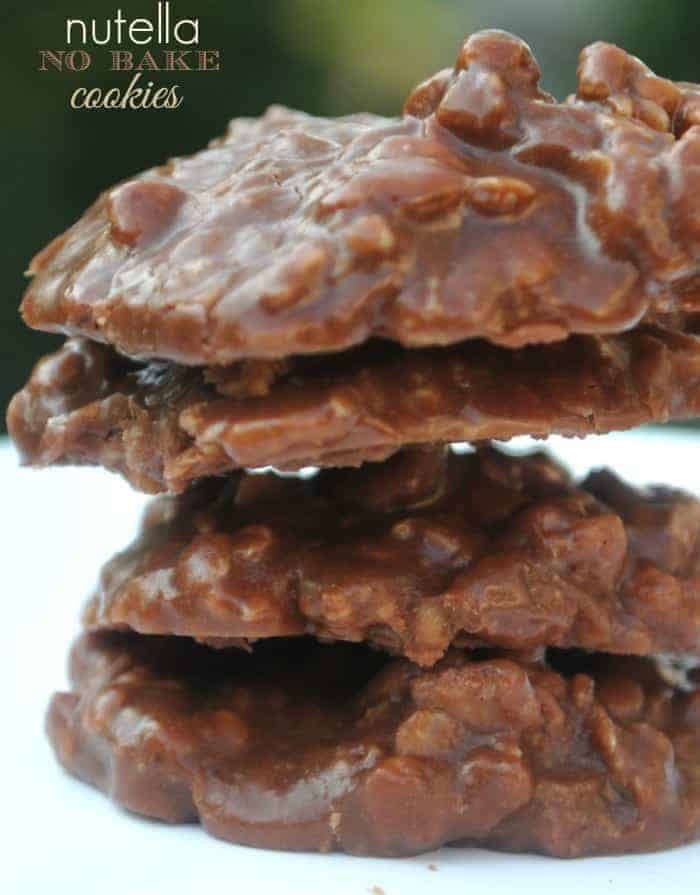 Nutella No Bake Cookies: these are little bites of heaven.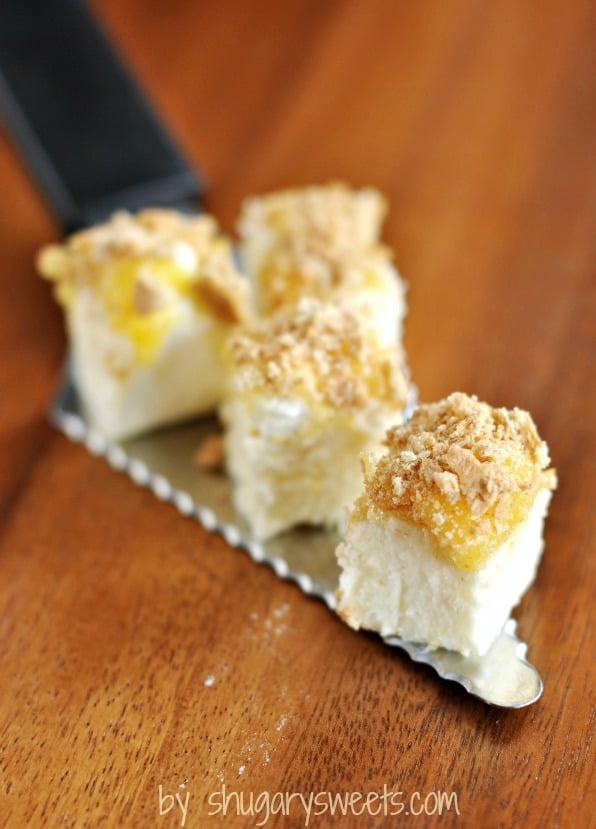 Lemon Meringue Fudge: this still ranks as my all time favorite fudge recipe!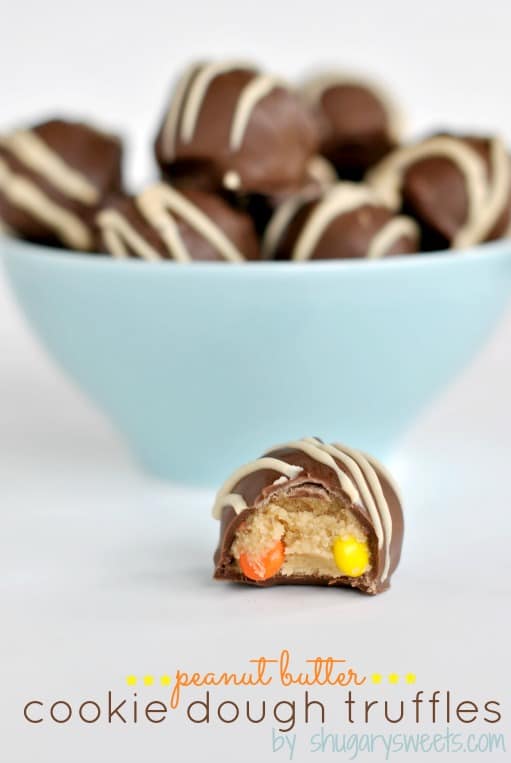 Peanut Butter Cookie Dough Truffles: eggless treats that are incredible.