A beautiful, two layer, from scratch Vanilla Funfetti Cake!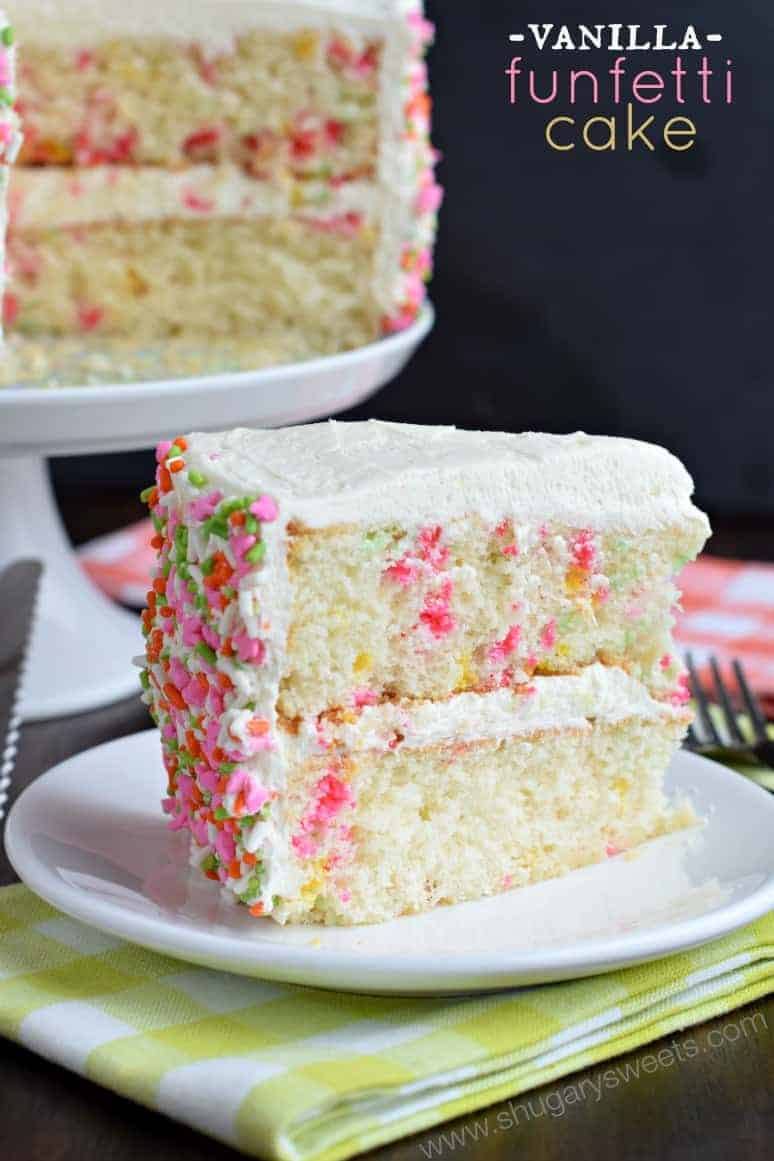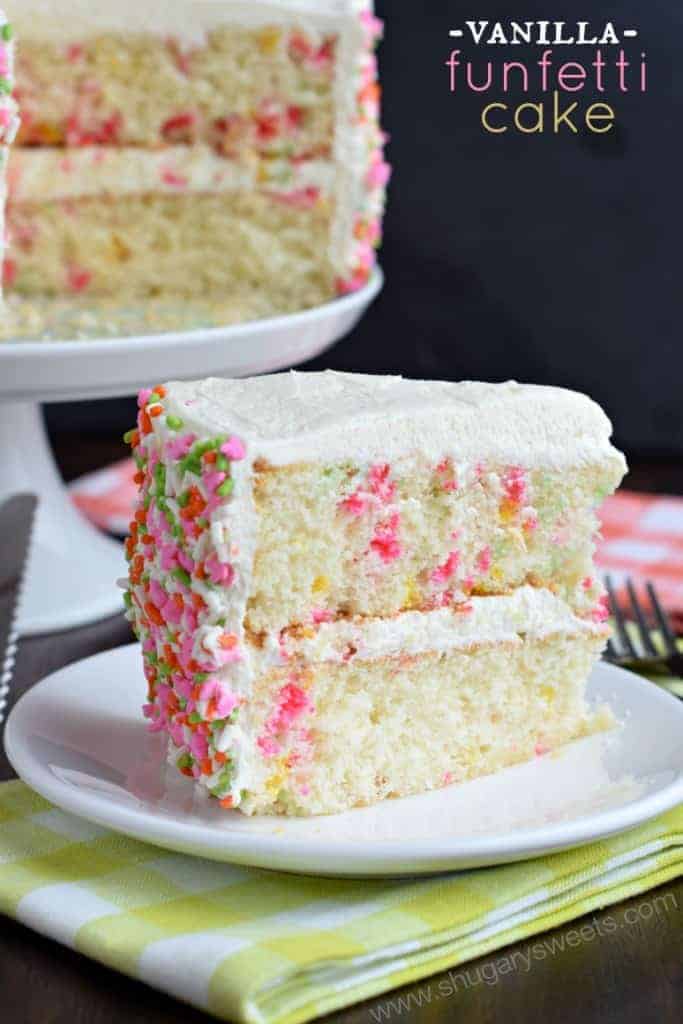 Click HERE to save recipe to Pinterest
There are days in my life when all I can think about baking is cake. And by baking, I totally mean "eating."
After all, that is part of the reason why I love baking. I love food. And I love dessert. And I especially love CAKE!
Anyone else feel this way too?
Sometimes a simple cake is all it takes to satisfy my sweet tooth. I don't always need a Salted Caramel Cheesecake Cake or a Mint Chocolate frosted cake.
Part of the simplicity of this cake is the smooth frosting and outer layer of sprinkles. No need for special frosting techniques.
How to make Funfetti Cake from Scratch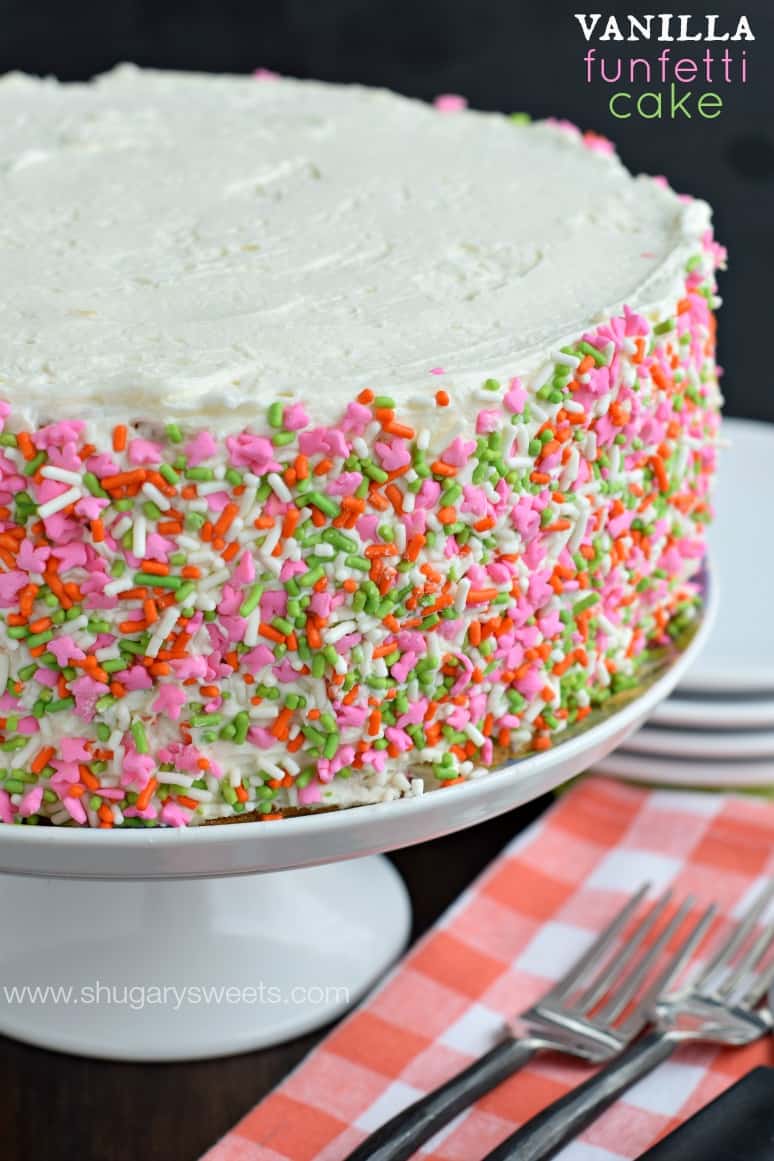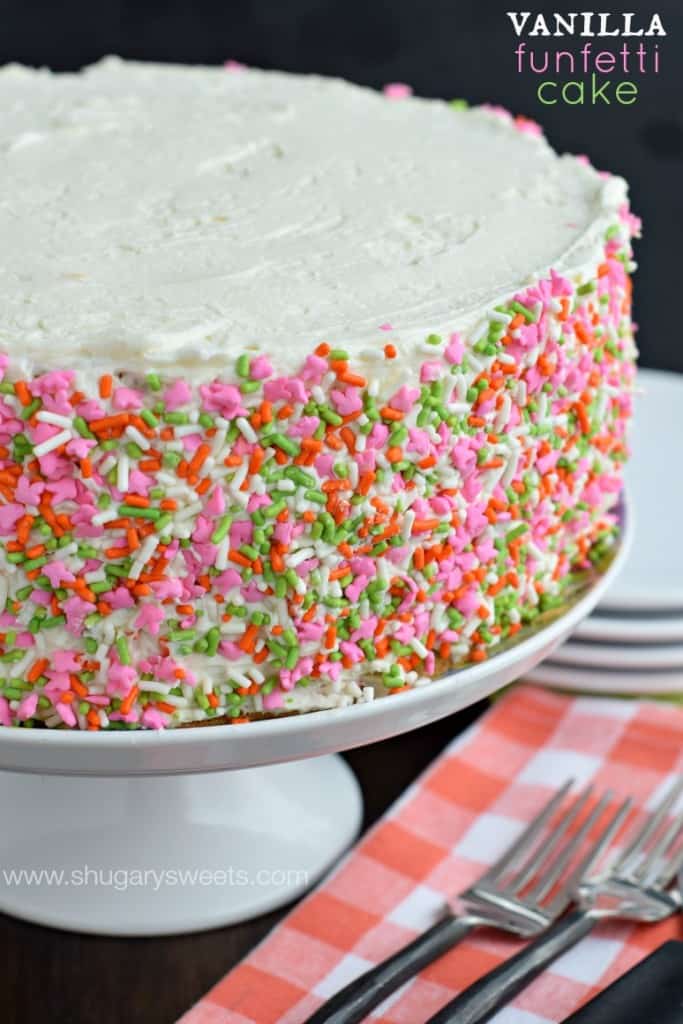 I told myself sprinkles around the cake is a great idea…until I found myself with a counter and floor full of sprinkles.
I started by smoothing on the frosting, then filled my hand with sprinkles. I literally smashed them onto the side of the cake, and kept repeating until it was fully covered.
I keep the cake on a baking sheet (with sides) in hopes to contain all the excess sprinkles. But I'll be honest. It doesn't always work out so well. So be prepared for a wee bit of a mess.
The other simplicity aspect of this cake is the flavor. I used my favorite homemade white cake recipe and just added sprinkles to the batter.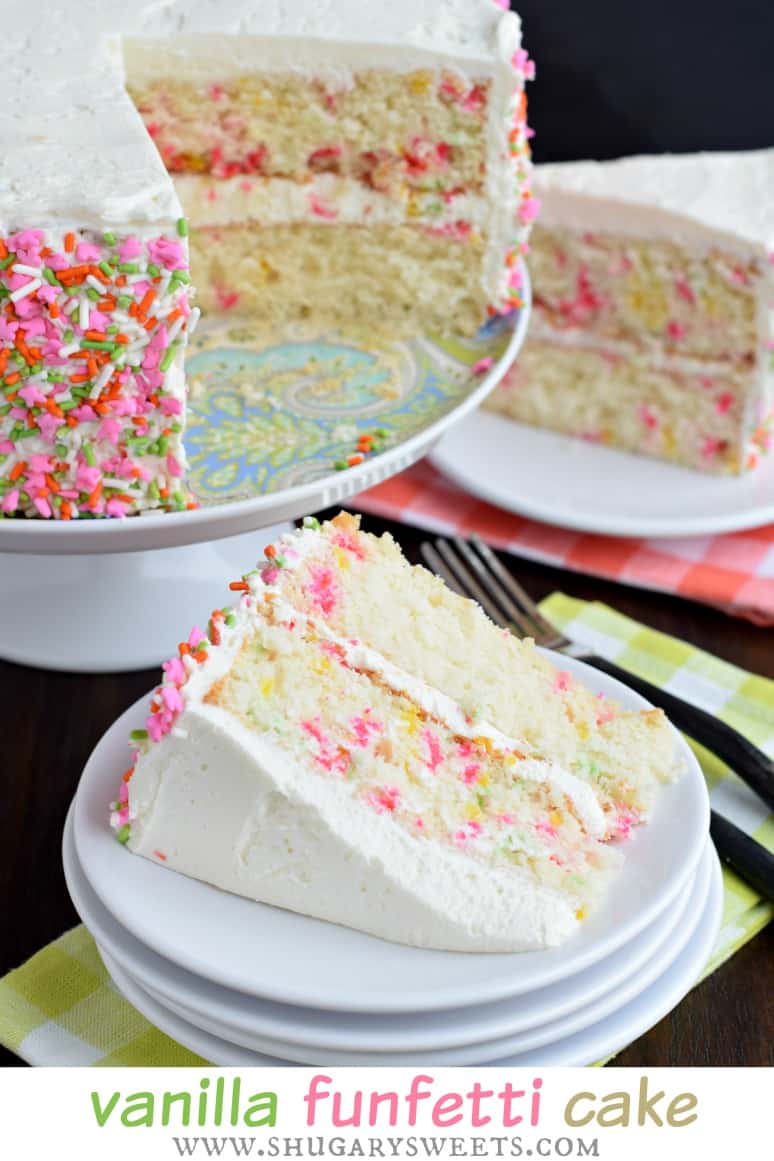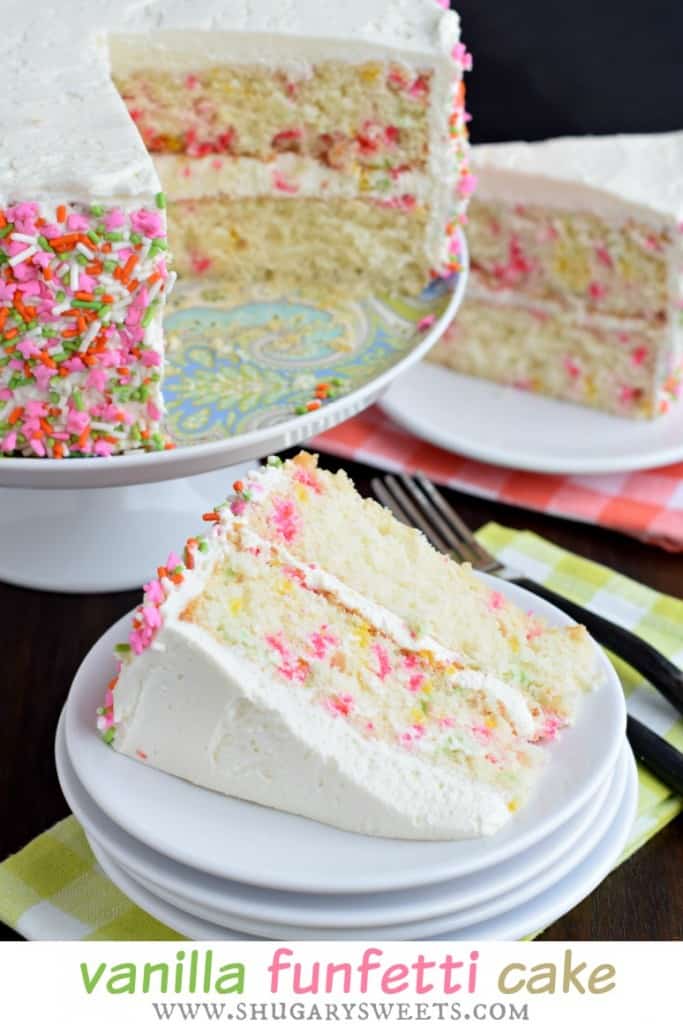 More Funfetti Recipes:
Frosted Funfetti Blondies!! Chewy blondies loaded with colorful sprinkles and topped with a creamy vanilla frosting (with more sprinkles of course)! A fun treat that can be made festive with any color sprinkle.
Soft and chewy Sugar cookies with SPRINKLES! Happy baking with these Funfetti Cookies!
I'm pretty sure it's a well known fact that sprinkles make everything taste better. These Funfetti Shortbread Cookie Sandwiches are no exception to that rule! Filled with sprinkles, these are sure to go fast!
Delicious Vanilla Funfetti Cake Roll with homemade Funfetti Whipped Cream filling. Perfect summer dessert!

Recipe originally published March 22, 2015