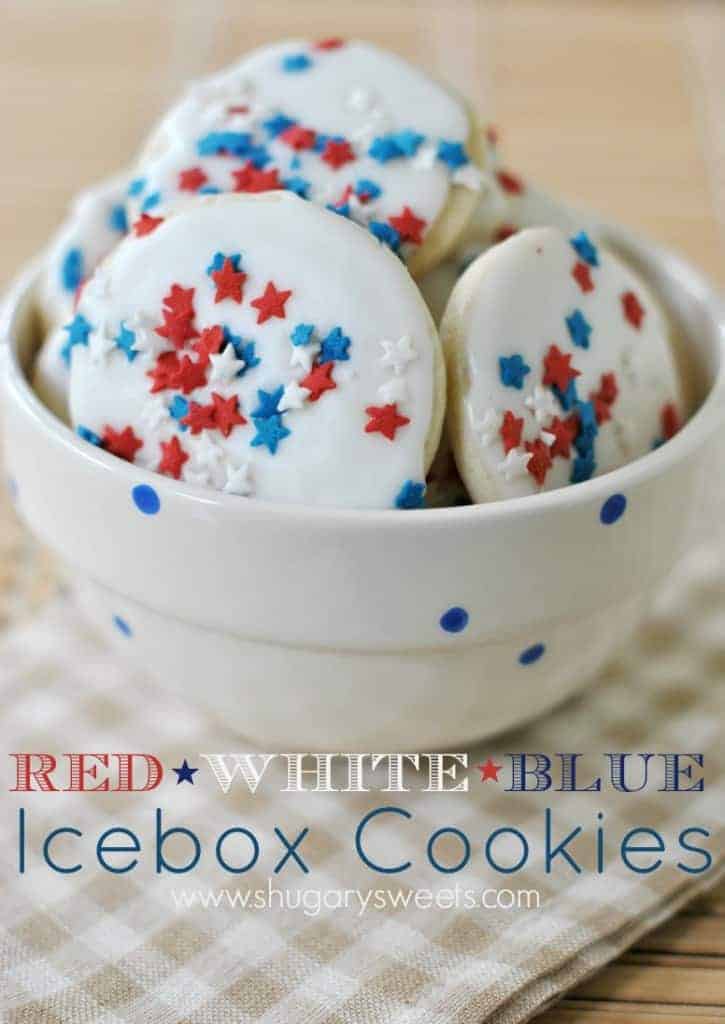 I love keeping cookies in my freezer. At any given time I could have dozens of different cookie varieties all ready to be baked.
Icebox cookies are an easy cookie to keep on hand. Make a delicious glaze and give them some seasonal sprinkles for that extra touch!
A great trick to keeping your cookies in a cylindrical shape is to use empty paper towel tubes. Roll your dough to desired size. Wrap dough in plastic wrap. Slice paper towel tube lengthwise and lay wrapped dough in tube. This will help keep your dough shaped until you are ready to use.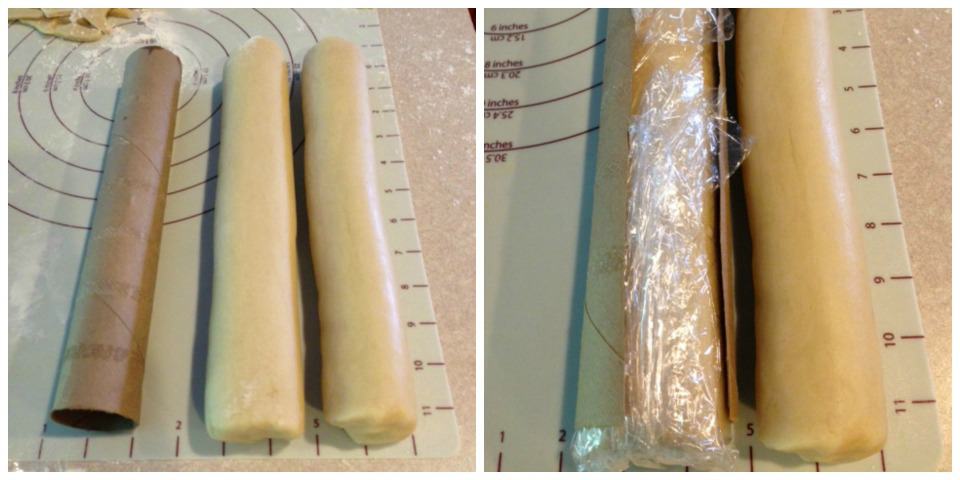 When ready to bake, no need to thaw your dough. Remove it from the freezer, slice frozen dough and bake immediately on a parchment paper lined baking sheet. You can then make the glaze recipe below and add sprinkles, or you can even use canned frosting for a speedier step!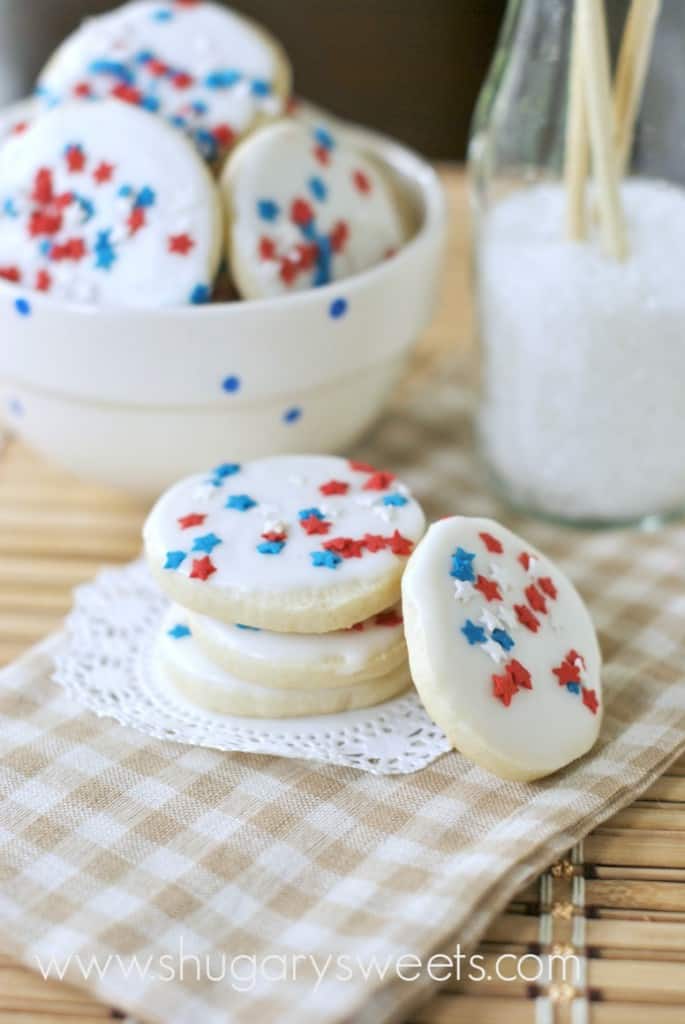 The amount of glaze listed below is for the entire recipe of cookies. My dough made two 12inch (about) logs of dough. Cut the glaze recipe in half if you only want to bake one log of dough. You can also change the flavor of your cookies by using different extracts. JELL-O gelatin is another great product that can change the flavor of your dough without changing the consistency!
How cute would these cookies be on your next Fourth of July table?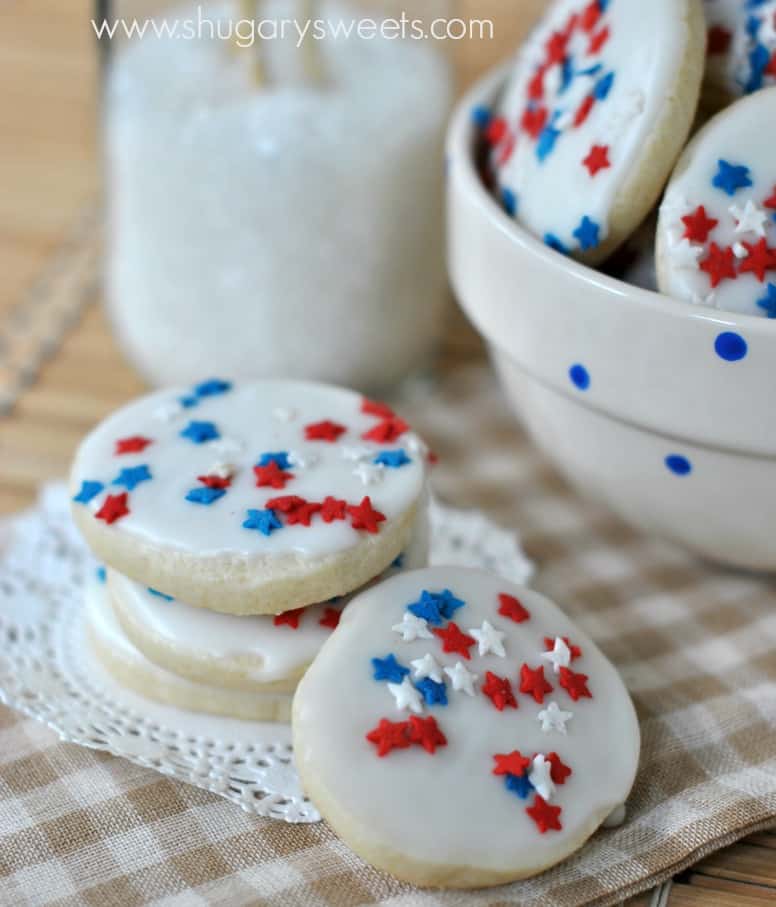 These cute, pink Cherry Swirled Cookies are fun to make too! Roll your dough in sparkly sugar for a fun touch!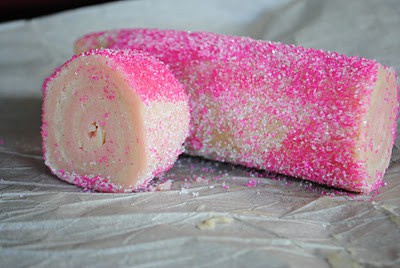 Lime Icebox Cookies are another fun version and they taste great too!!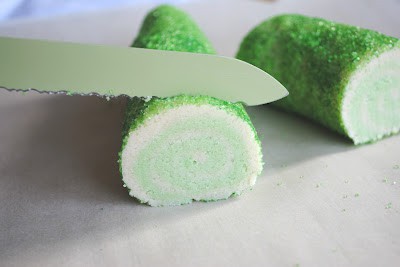 Speaking of Red, White and Blue. These chocolate covered pretzels are easy to make and totally cute!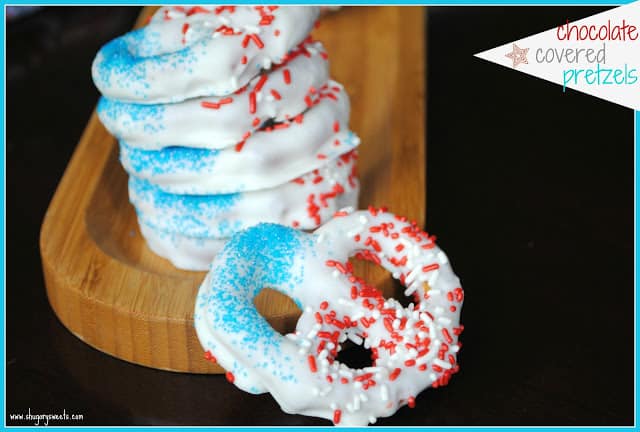 Yield: 6-7 dozen
Red, White, Blue Icebox Cookies
Prep Time
3 hours
30 minutes
Total Time
3 hours
39 minutes
Ingredients
1 cup unsalted butter, softened
1 cup vanilla sugar
1 egg
1 tsp almond extract
3 cup all purpose flour
1/2 tsp kosher salt
2 tsp baking powder
2 Tbsp milk
For the glaze:
3 cup powdered sugar
1 tsp lemon extract
1/3 cup milk
sprinkles
Instructions
For the cookies, beat butter and sugar in mixing bowl until combined (about 2-3 minutes). Add egg and extract. Beat in flour, salt baking powder and milk. Mix until fully combined and dough comes together. Divide dough in half. Roll each half into a 12 inch log. Wrap dough in plastic wrap and place in a paper towel tube that has been cut lengthwise. Freeze for 3 hours, overnight, or up to one month.
When ready to bake, remove from freezer and unwrap. Do not thaw. Slice frozen dough into 1/4 inch slices. Bake cookies in a 350 degree oven on a parchment paper lined baking sheet for 9-11 minutes. Remove and cool completely.
For the glaze, whisk together the powdered sugar, lemon extract and milk until smooth. Dip tops of each cookie in glaze, allowing excess to drip off. Add sprinkles after every dozen cookies. Allow glaze to set, about 30 minutes. Store in airtight container. ENJOY!
Notes
**You can substitute granulated sugar for the vanilla sugar, but you may want to add 1/2 vanilla bean scraped, or 1 tsp vanilla extract.