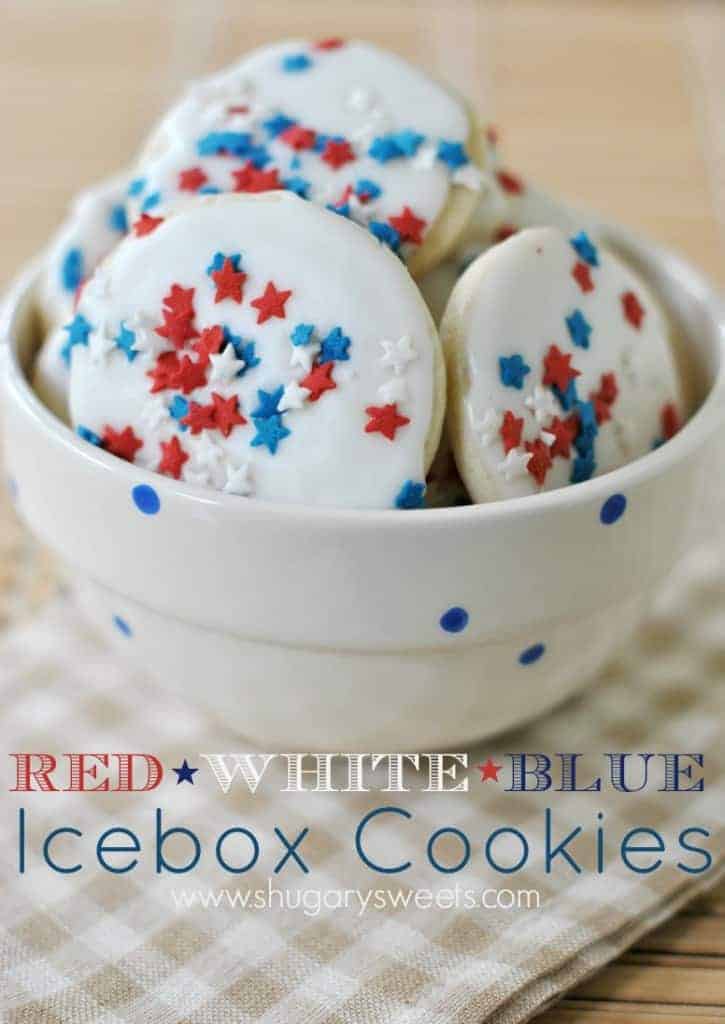 I love keeping cookies in my freezer. At any given time I could have dozens of different cookie varieties all ready to be baked.
Icebox cookies are an easy cookie to keep on hand. Make a delicious glaze and give them some seasonal sprinkles for that extra touch!
A great trick to keeping your cookies in a cylindrical shape is to use empty paper towel tubes. Roll your dough to desired size. Wrap dough in plastic wrap. Slice paper towel tube lengthwise and lay wrapped dough in tube. This will help keep your dough shaped until you are ready to use.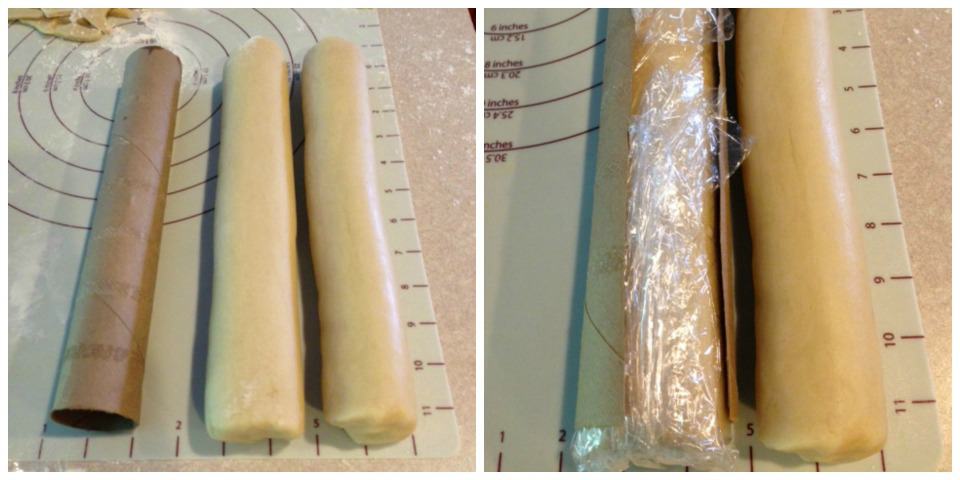 When ready to bake, no need to thaw your dough. Remove it from the freezer, slice frozen dough and bake immediately on a parchment paper lined baking sheet. You can then make the glaze recipe below and add sprinkles, or you can even use canned frosting for a speedier step!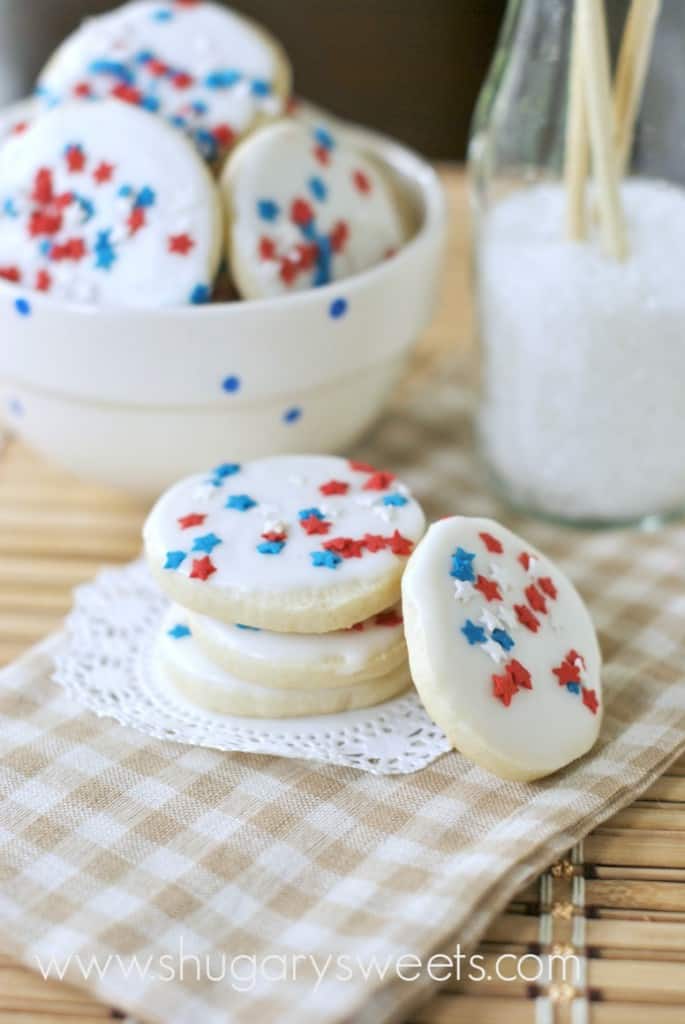 The amount of glaze listed below is for the entire recipe of cookies. My dough made two 12inch (about) logs of dough. Cut the glaze recipe in half if you only want to bake one log of dough. You can also change the flavor of your cookies by using different extracts. JELL-O gelatin is another great product that can change the flavor of your dough without changing the consistency!
How cute would these cookies be on your next Fourth of July table?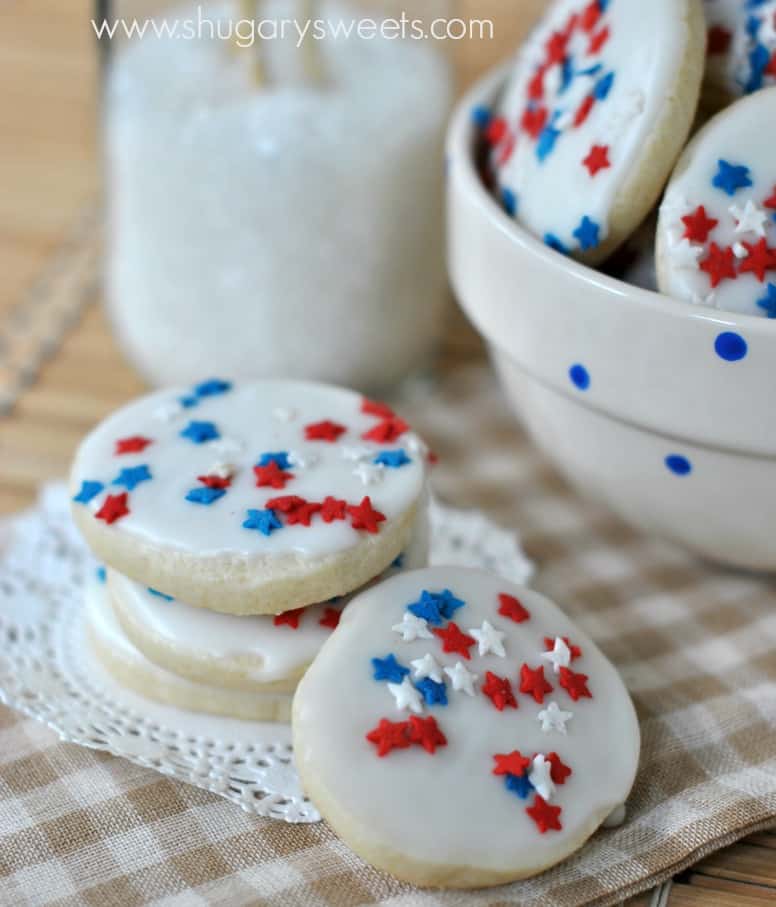 These cute, pink Cherry Swirled Cookies are fun to make too! Roll your dough in sparkly sugar for a fun touch!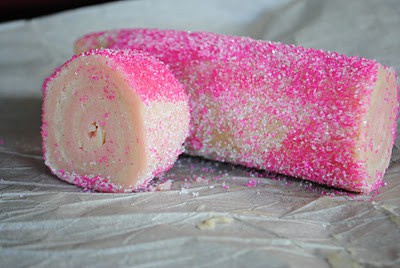 Lime Icebox Cookies are another fun version and they taste great too!!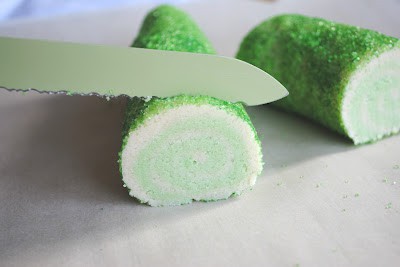 Speaking of Red, White and Blue. These chocolate covered pretzels are easy to make and totally cute!