Take your classic banana bread recipe to the next level! This Snickerdoodle Banana Bread recipe has a crunchy top coating of cinnamon and sugar, a real crowd pleaser!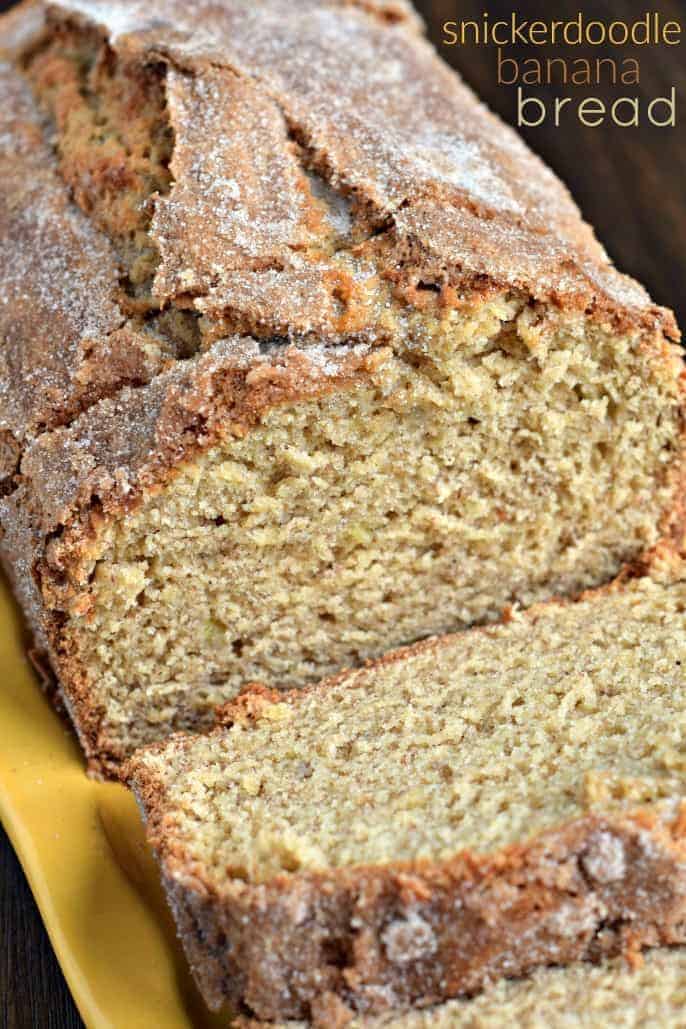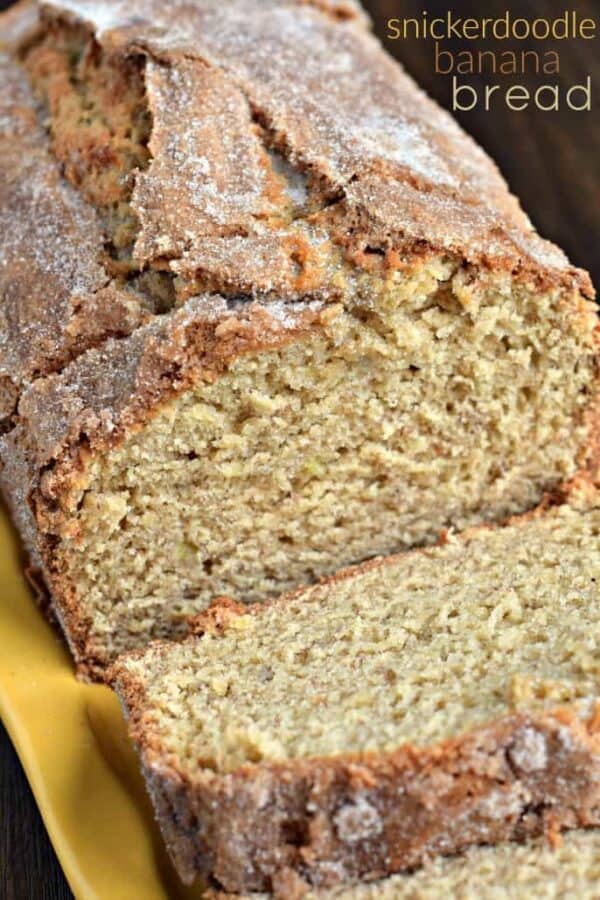 Why this Recipe is Best
When it comes to cookies, Snickerdoodles are hands down one of my favorites.
Followed by Oatmeal Scotchies, Oatmeal Raisin then Chocolate Chip.
Today, I've taken my favorite Classic Banana Bread recipe and gave it a good Snickerdoodle twist. 
I not only added a little extra cinnamon to the bread, but I coated it in a cinnamon and sugar topping. Much like Amish friendship bread, I greased the bread pans and gave a THICK coating of cinnamon sugar before adding the batter.
Once the bread pans were filled with batter, I then poured sprinkled a generous amount of cinnamon sugar to the top before baking. This creates the sweet crust you see in the photos!
Spread on a layer of whipped butter and grab a cup of coffee and this my friends is my favorite way to start the day.
Especially in the summer when I know the chaos of "what are we doing today" will soon ensue! It's the perfect way to use up those ripe bananas!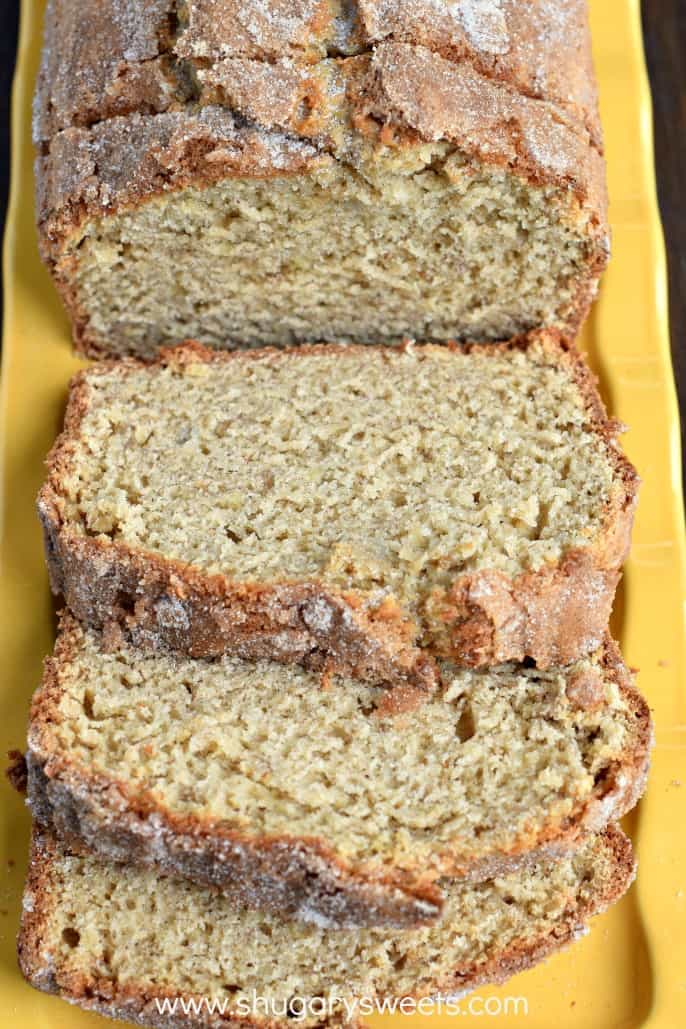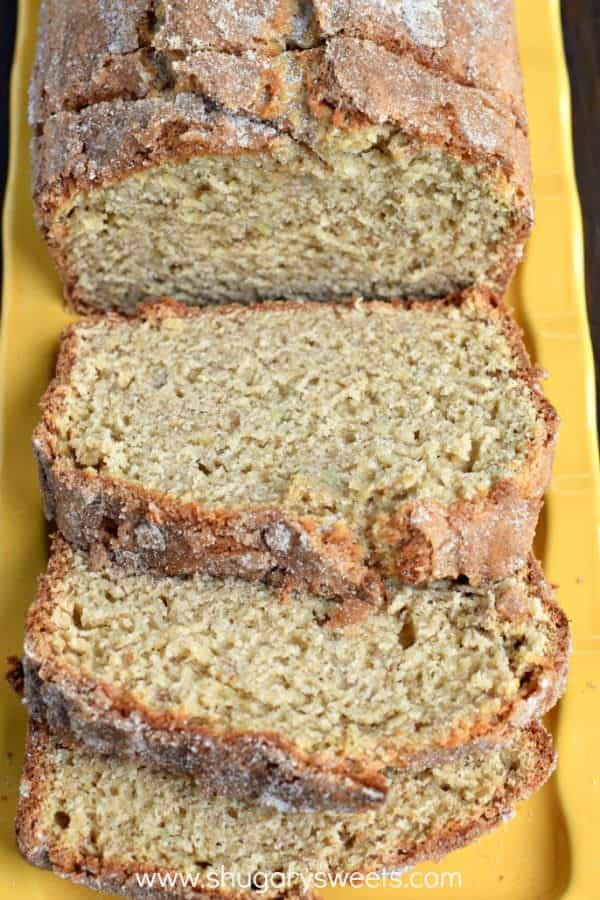 How to make Banana Bread
Start by greasing your TWO loaf pans generously with baking spray. Coat this generously with a cinnamon sugar mixture. Set the pans aside and preheat oven to 350 degrees F.
In a large bowl, beat butter with milk and sugar until blended. Add eggs and mashed banana and combine completely. Add dry ingredients. Mix just until blended.
Pour mixture into prepared loaf pans and generously sprinkle the tops with cinnamon sugar. Bake for one hour. Check doneness with a toothpick inserted into the center of the loaf and making sure it comes out clean.
Remove from pan to wire rack and allow to cool before eating.
One of the best parts of today's recipe is that it makes TWO loaves of bread. AND it freezes well. So you can save one loaf for later, or if you're like my family, one loaf today, one loaf tomorrow!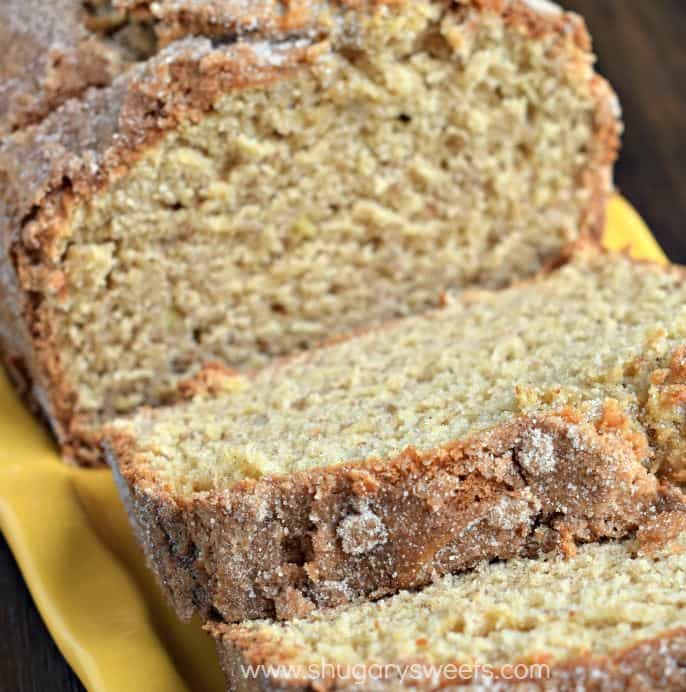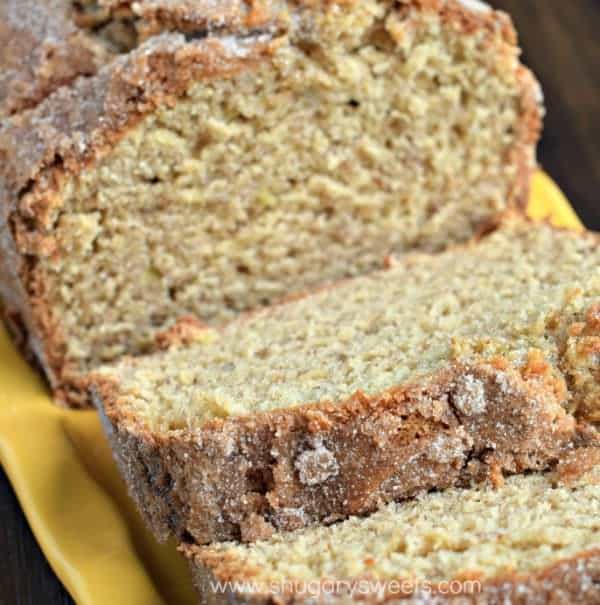 How to Freeze
You can freeze these loaves of bread after they have cooled completely.
Wrap cooled banana bread in foil. Place foil wrapped bread into a Ziploc freezer safe bag, seal tightly. Label and freeze.
When ready to enjoy, thaw at room temperature overnight or several hours. ENJOY.
You may be asking yourself "how long can I store banana bread in the freezer?" Properly wrapped and stored, you can safely freeze the bread for 2 to 3 months. The quality will be wonderful, so go enjoy!
Snickerdoodle Muffins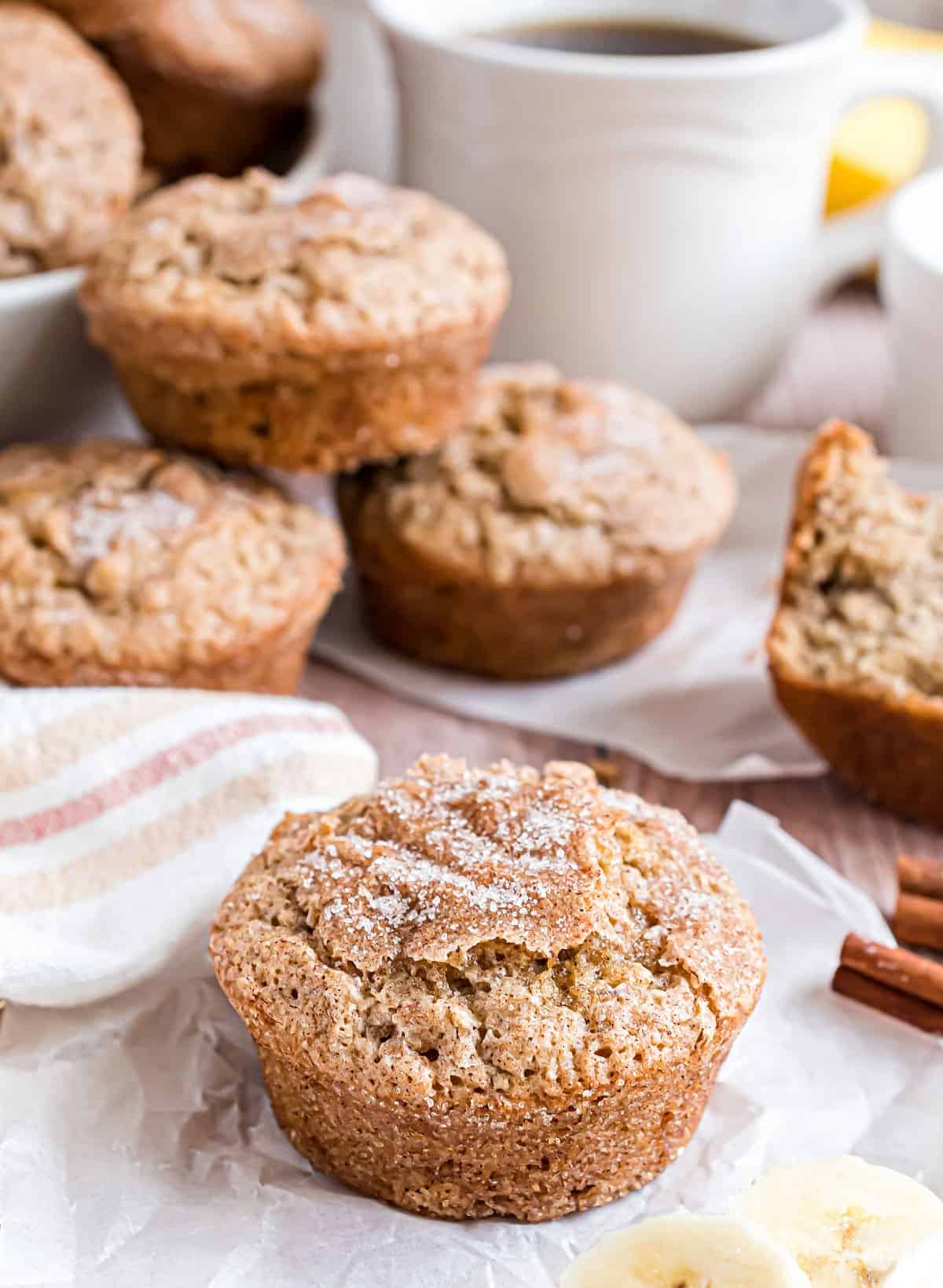 I'm often asked if you can make muffins with this recipe, and the answer is YES.
Spray a cupcake tin with baking spray (the kind that has flour in it). Then sprinkle about 1/2 teaspoon cinnamon sugar mix into each muffin cavity.
Fill muffin tin cavitites about 2/3 full, the add an additional 1/2 teaspoon of cinnamon sugar to the tops of the muffins.
Bake for about 18-21 minutes. Remove from oven and cool in pan for several minutes, before removing and cooling on a wire rack.
These muffins worked best with NO paper liners.