Instant Pot Pancake Bites – A whole new way to use your Instant Pot! These miniature pancakes are especially tasty drizzled with nutella and covered in sprinkles.
Breakfast is the most important meal of the day. Why not start with a loaf of Cinnamon Roll Bread or some moist, delicious Banana Bread, both made in the pressure cooker! Or bake up a quick batch of our chocolate glazed donut holes!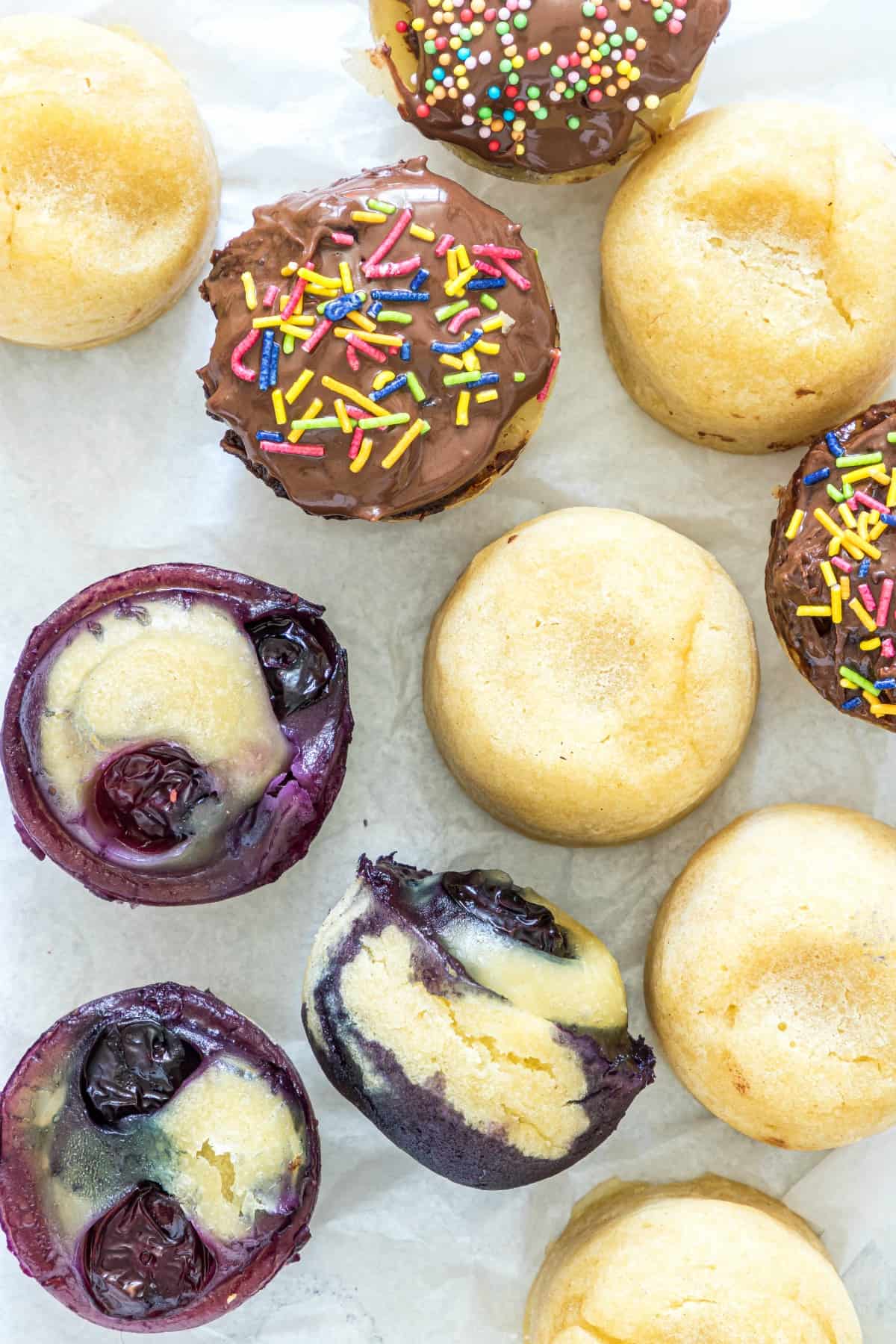 Pancake Bites for Breakfast
Is there anything the Instant Pot can't do? If you've only been using yours to make pot roast and cheesecake, now's the time to branch out.
These Instant Pot Pancake Bites are adorable and so easy to make too.
Everyone loves a stack of pancakes for breakfast (or breakfast for dinner!). What I do not love is standing at the griddle, flipping them one by one.
It's not so bad if I'm making pancakes for just the family, but when we have breakfasts guests or everyone's extra hungry, I hate being chained to the stove while everyone else is sipping their dalgona coffee.
This recipe cooks up a big batch of bite sized pancakes in minutes thanks to the Instant Pot and silicone molds. Delicious as part of a big breakfast or weekend brunch!
Step by Step Instructions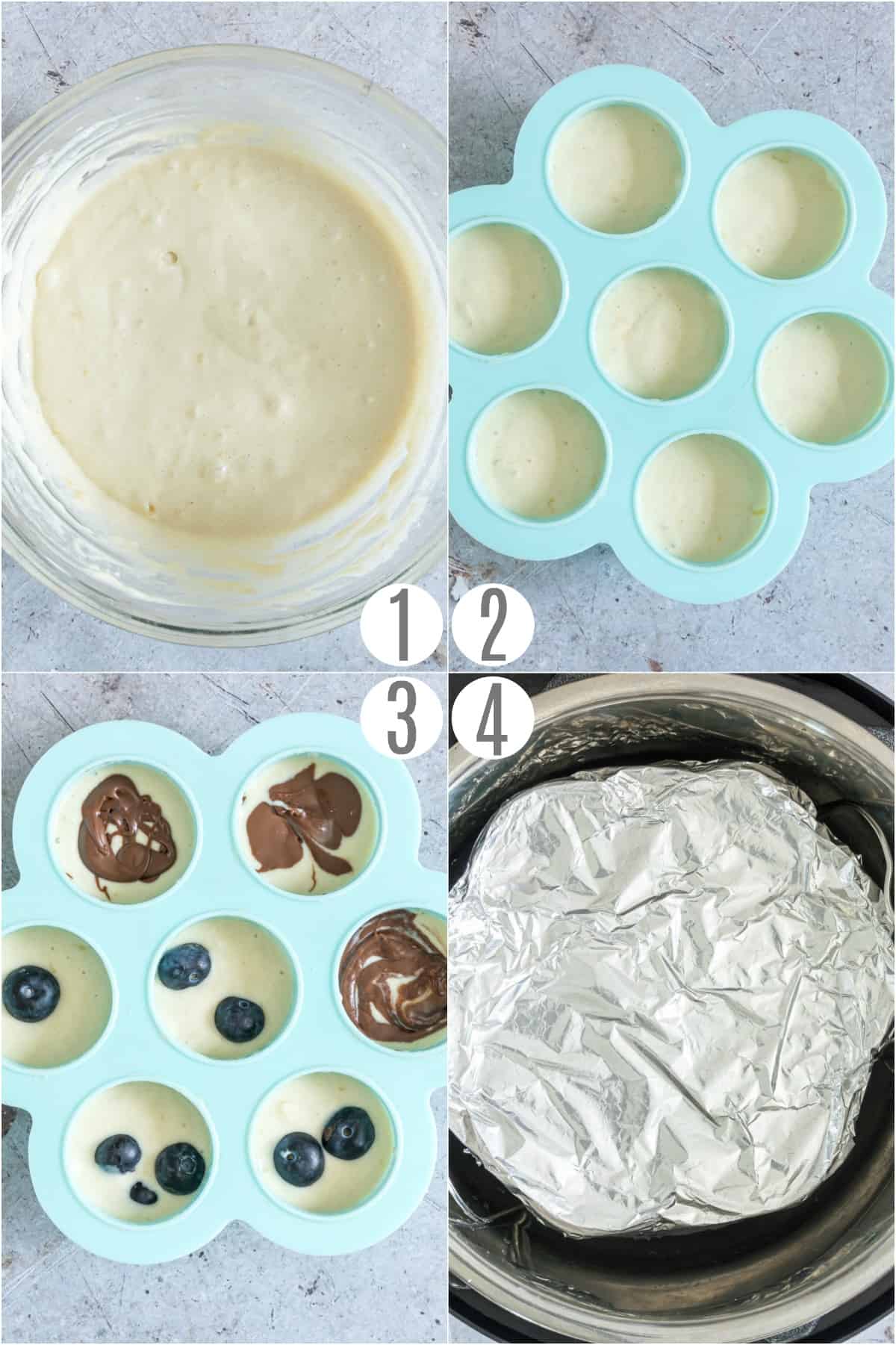 My silicone molds get most of their use when I make Instant Pot Egg Bites. You can use the same shape molds for pancake bites as well!
To make these, I started with a simple pancake batter. Then I sprayed the mold cups with cooking spray and filled them about 3/4 of the way with pancake batter.
Cover the tops with foil, add water to the bottom of your Instant Pot, then pressure cook on HIGH PRESSURE for 8 minutes. Boom. Cute little bites of pancake!
Release the pressure after a 5 minute natural release, cool and turn the pancake bites out onto a plate. Serve warm with whatever toppings your heart desired. These perfect, sweet, fluffy pancakes taste delicious every which way.
Topping Ideas
Have you ever spread Nutella on your pancakes?
The rich swirl of chocolate and hazelnut softens when it touches the warm pancakes, allowing the sweetness to soak into the pancake.
I drizzled Nutella over the pancake bites. Then, naturally, I added sprinkles too. Because it's impossible not to be happy when you're eating something covered in sprinkles.
In case you're not into Nutella, or want something different, here are a few more toppings you can serve with your Instant Pot Pancake Bites:
Honey
Maple syrup or homemade Buttermilk Syrup
Jam
Biscoff
Fruit compote
Peanut butter (or your other favorite nut butter)
Anything you love on full sized pancakes will work equally as well on these miniature ones!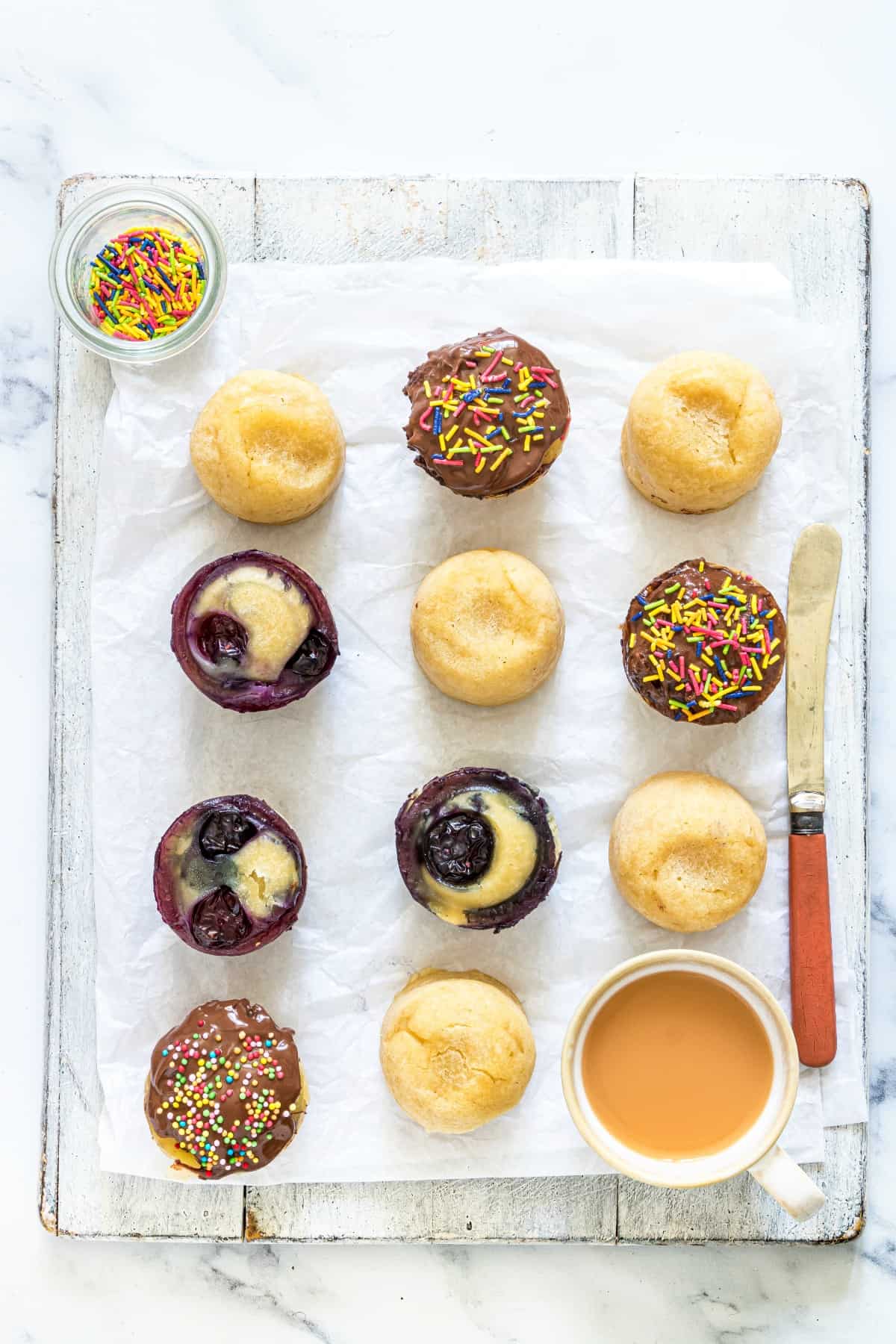 Pancake Bites Variations
A simple pancake bite topped with Nutella or maple syrup is a delicious breakfast or anytime treat that everyone loves! You can also use this recipe as a foundation for making all kinds of varieties of pancakes.
To turn these into berry pancakes, add a few blueberries or chopped strawberries to each mold along with the pancake mix. Just make sure that the molds are no more than 3/4 full even with the berries.
If you're like me and can never get enough Nutella with her pancakes, try baking a little Nutella right in each bite! Add a teaspoon of melted Nutella to each cup before cooking in the Instant Pot.
Can you freeze?
Yes! These store well in the fridge for up the 3 days but they're also great for freezing. You can keep them in the freezer for up to 3 months.
This recipe makes enough for up to 21 bites depending on the size of your molds. If you want some leftover to freeze, double the batter and make two batches one right after the other. You'll never regret having delicious homemade mini pancakes in the freezer!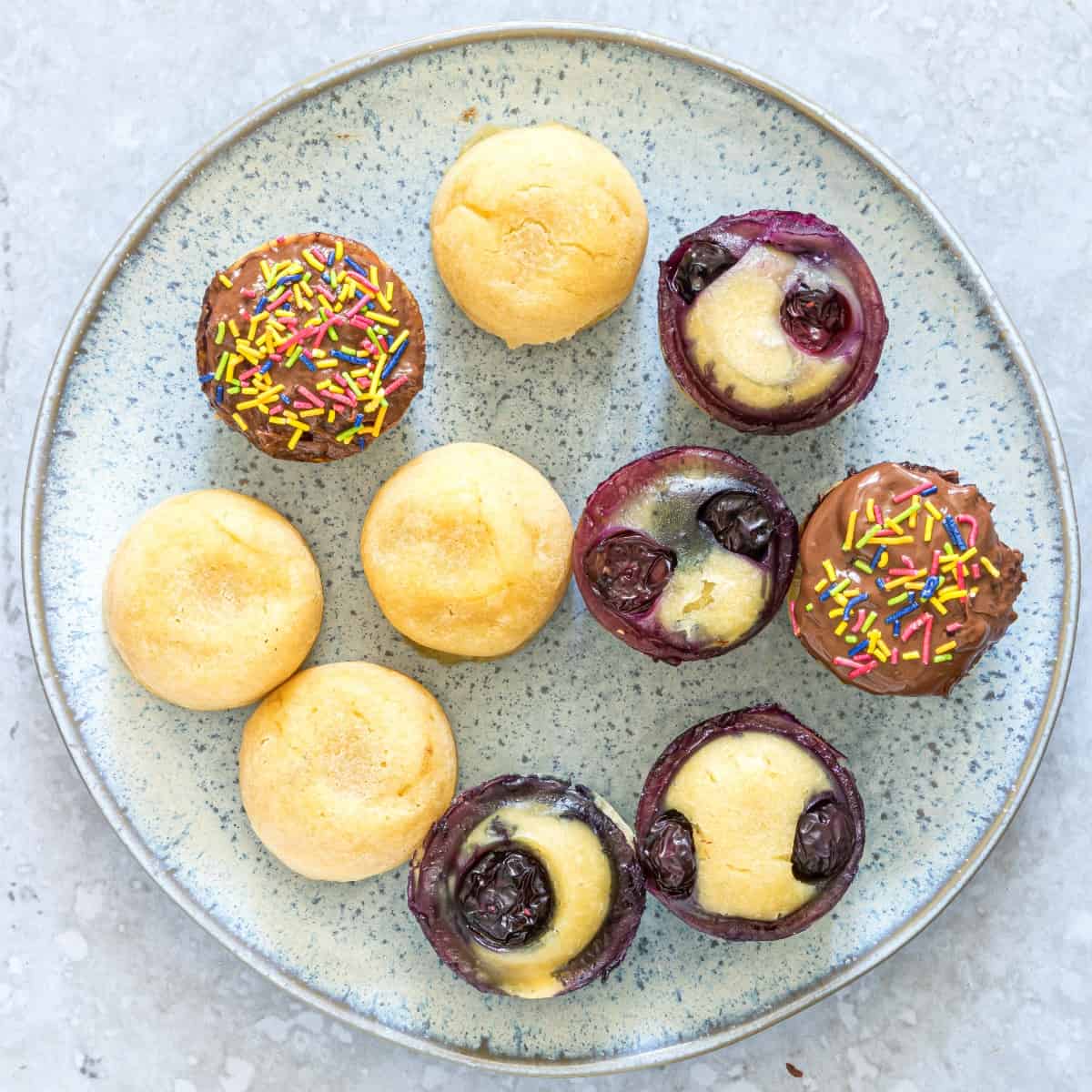 Recipe FAQs
How do you remove pancakes from silicone mold?
To remove pancake bites from silicone mold you first let them cool for a few minutes after removing from the pot. Then, turn the molds out onto a plate and carefully tap the bottom of the molds to release the pancakes without breaking.
Do I need to cover silicone molds before making pancake bites?
Yes, using foil or the lids that come with the pressure cooker safe silicone molds. This keeps water from entering the molds and ruining your pancake bites.
How do you reheat pancakes?
Pancake bites are best served warm! If eating leftovers, heat them in the microwave for 30 seconds or so before serving.
Tools Used
Today's recipe was tested in my 6qt Instant Pot using the high pressure function.
Also helpful is a set of silicone molds – found on Amazon
A sling or trivet is useful, this is the one I use – on Amazon
Find and shop my favorite products in my Amazon storefront here!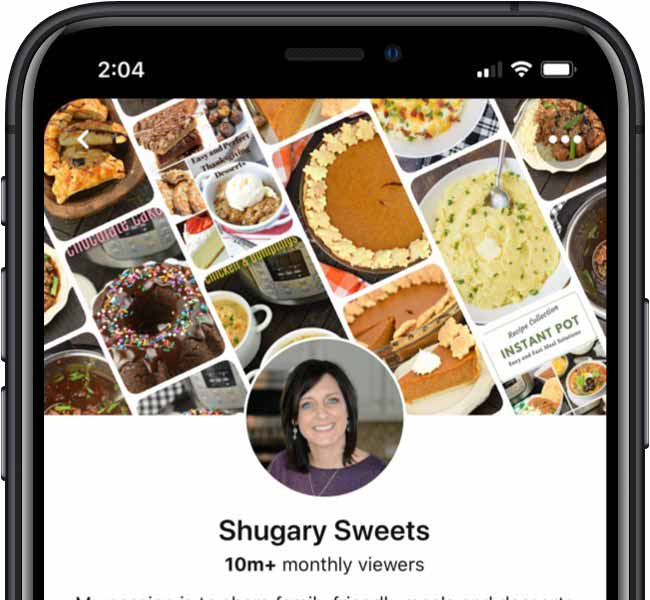 Instant Pot Pancake Bites covered in sprinkles are the breakfast treat your weekends need!