These No Bake Strawberry Pretzel Bars are the perfect sweet and salty combination!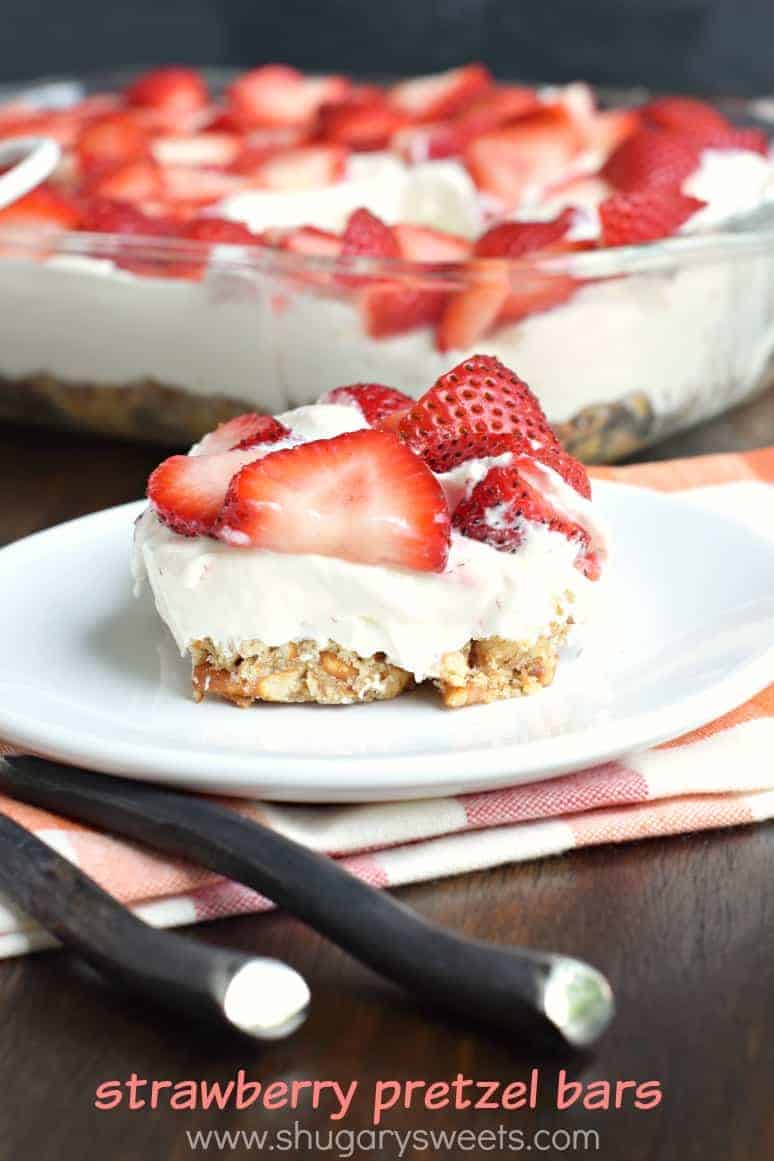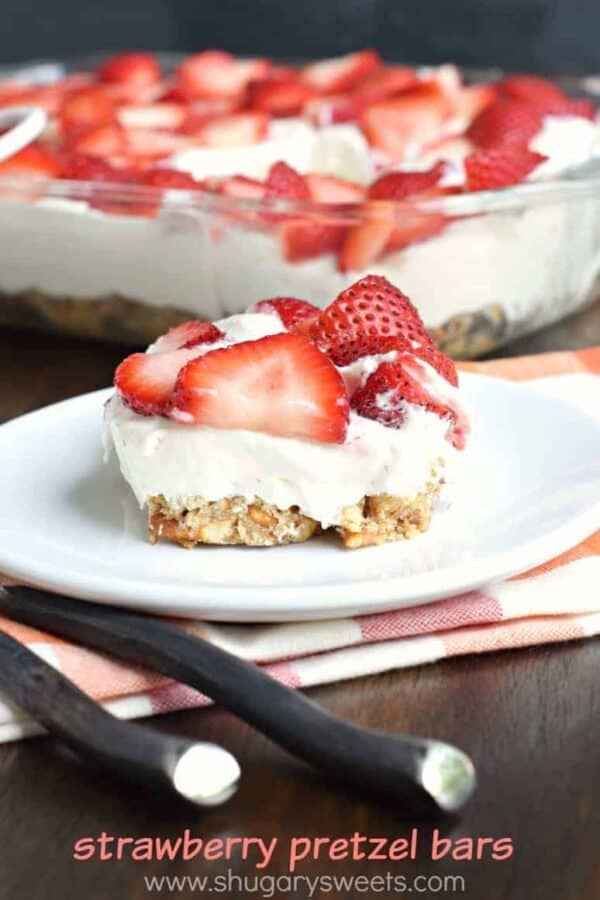 My Aunt Sandy makes the most delicious Strawberry Pretzel bars ever. I don't know the recipe exactly, but I know the top is made with frozen strawberries and gelatin (I think, haha).
My last visit to Costco I bought one of those giant packages of fresh strawberries. And while we typically can plow through one of those in a day or two…my kids were busy eating all the other food I bought during that trip.
So before those strawberries went bad, I decided to try to recreate my Aunt's recipe from my mind…using fresh berries. (Aunt Sandy if you're reading this, let me know if I'm close!!)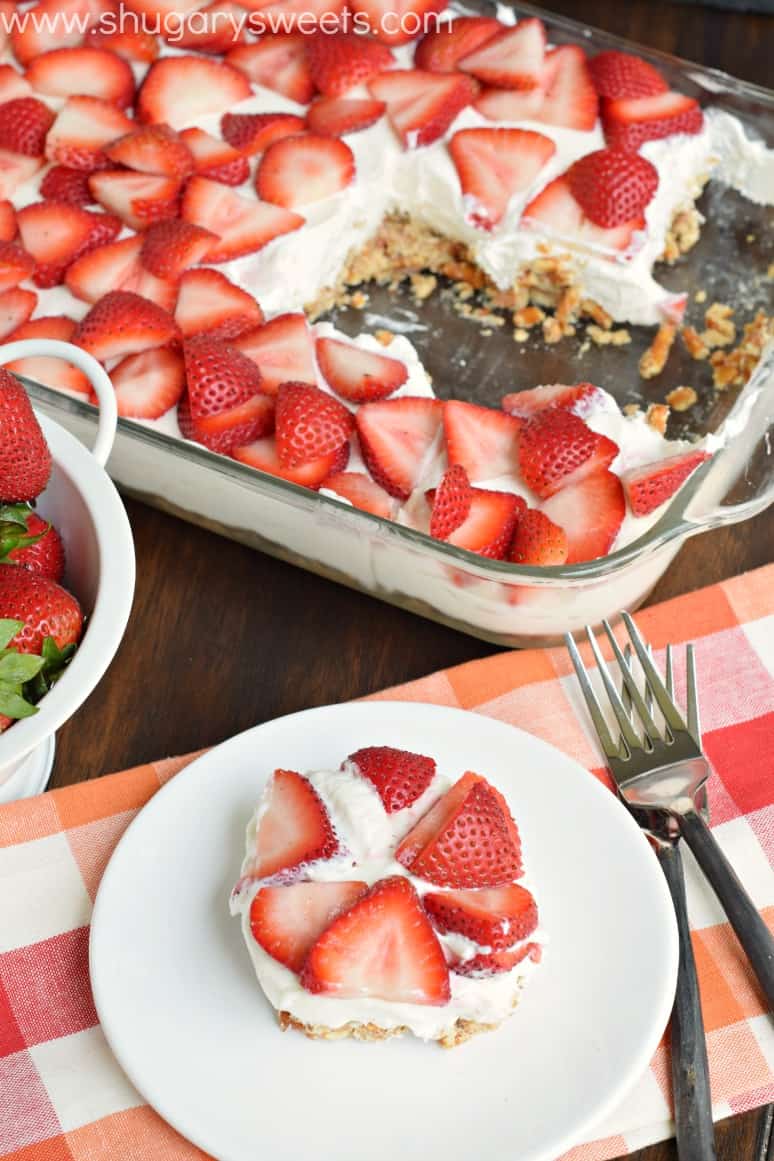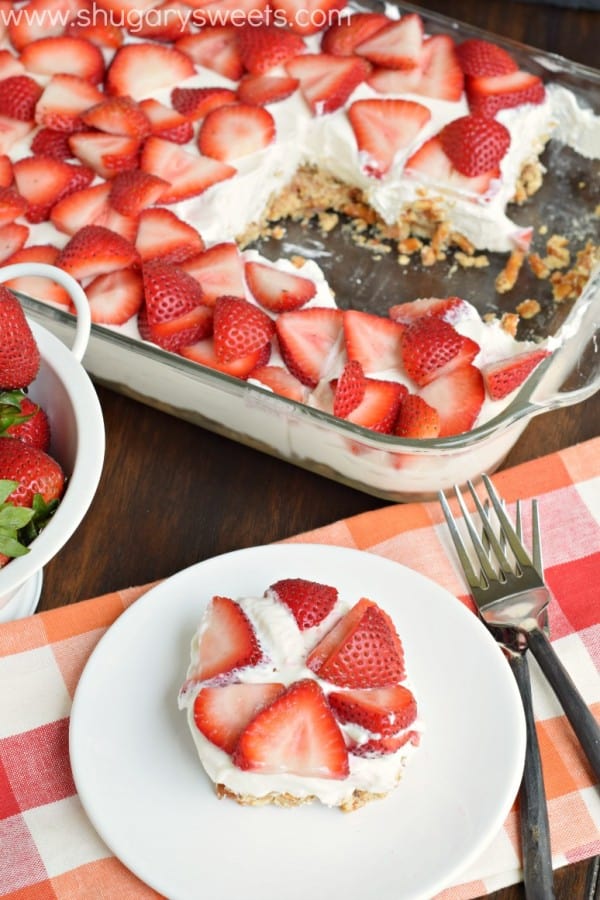 Tips and Tricks
Crust- I used my food processor to pulse these together. Don't make it into a fine crumb…just whiz it up a few times. You want some good chunks. Add in the sugar and melted butter. You're going to press this into the bottom of a 13×9 baking dish.
As you can see with the photo above, for the most part, the pretzel layer stays together with a few strays. These aren't going to turn out as gorgeous stunning, perfectly square slices of cheesecake bars. They are more "rustic." <—-I use this term to describe things that are messy to serve. Rustic sounds good, right??
I topped these bars with an easy, no bake cheesecake mixture. Seriously easy…and super sweet! Exactly how it's meant to taste!
For the strawberries, I sliced each berry for a more beautiful "rustic" appeal. However, after consulting my taste testers, it was agreed that diced smaller would have made it easier to eat. And more strawberries on top would not have been a bad thing! I used 4 cups of sliced berries…which seemed like a lot at the time. So use that as a starting point, and add more if you prefer!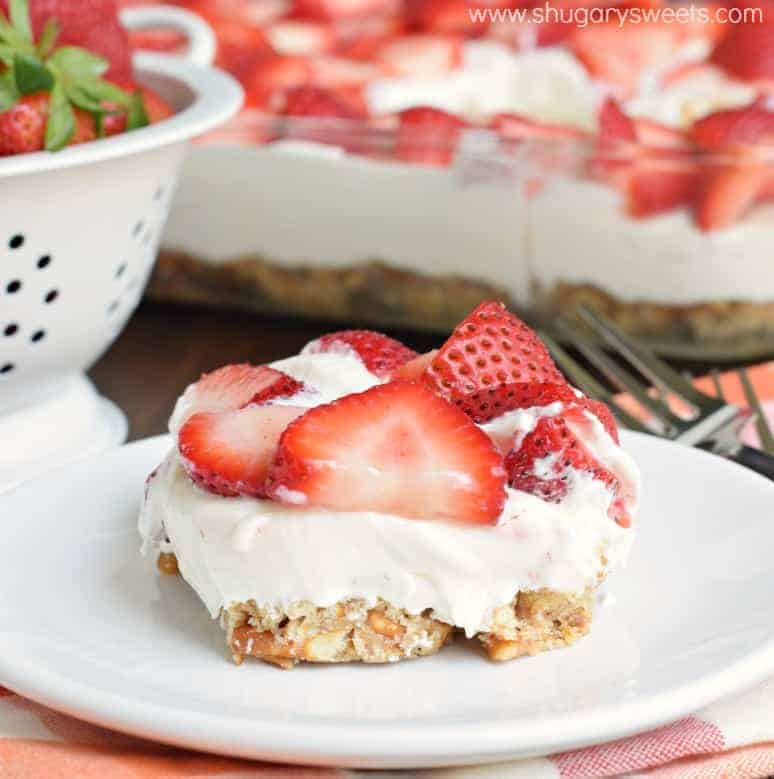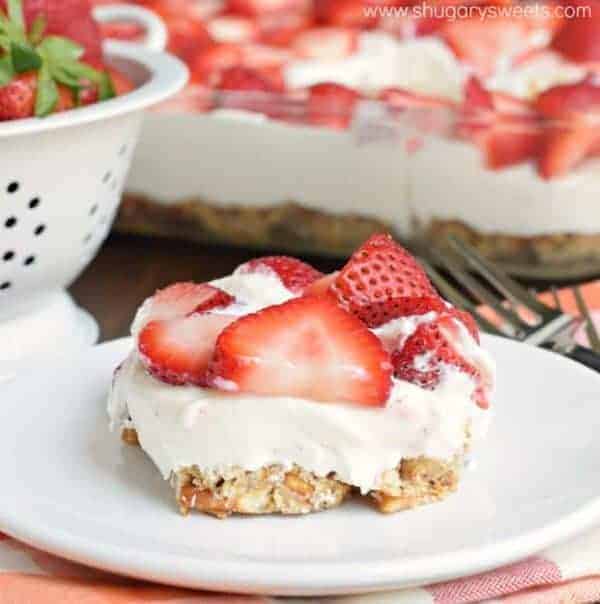 More Easy Dessert Recipes