No Bake Oatmeal Scotchies
 If you love no bake cookies AND you love oatmeal scotchies: these NO BAKE Oatmeal Scotchies are for you! Packed with butterscotch flavor, these are ready on your table in minutes!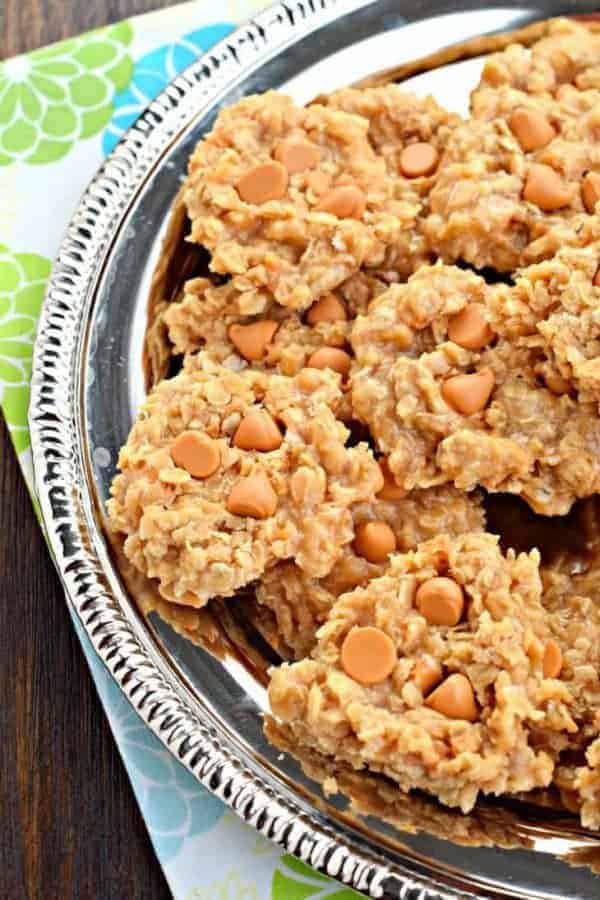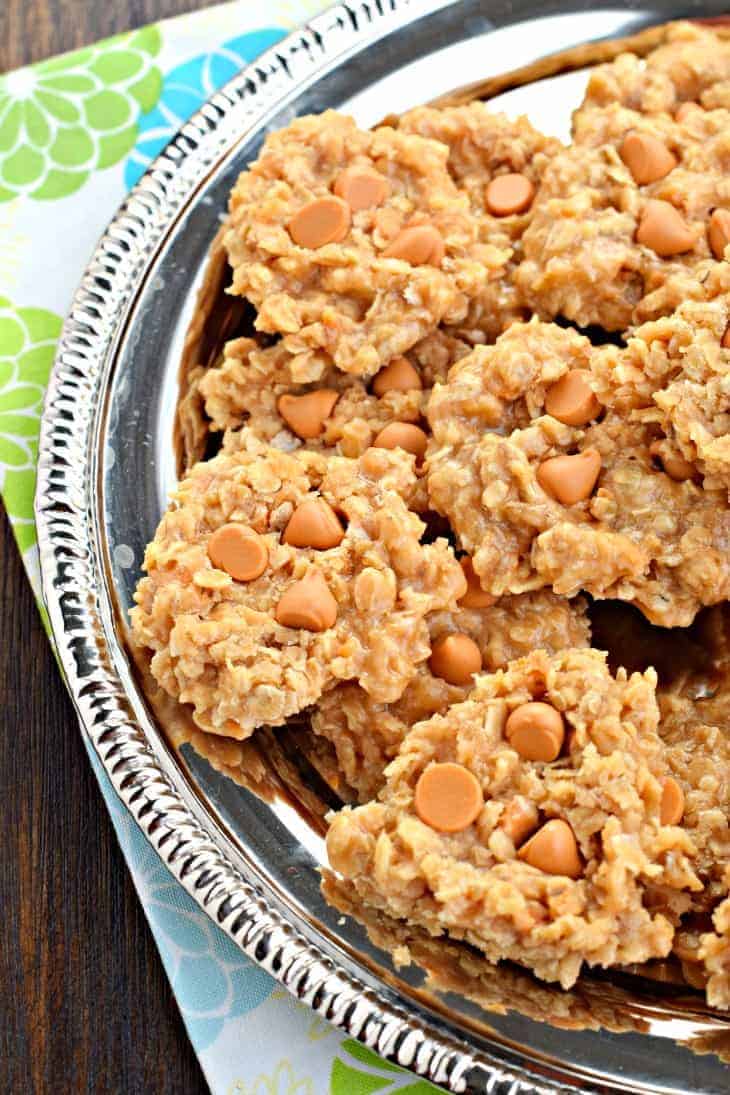 **photos updates February 2016**
When I left for college, oatmeal butterscotch cookies were the one treat I asked my mom to make for me on weekends. (I also asked for a bag full of Kraft Mac and Cheese, Cool Ranch Doritos and Ramen Noodles, not exactly a creative cook back then). I preferred oatmeal scotchies to chocolate chip and peanut butter. 
I love butterscotch.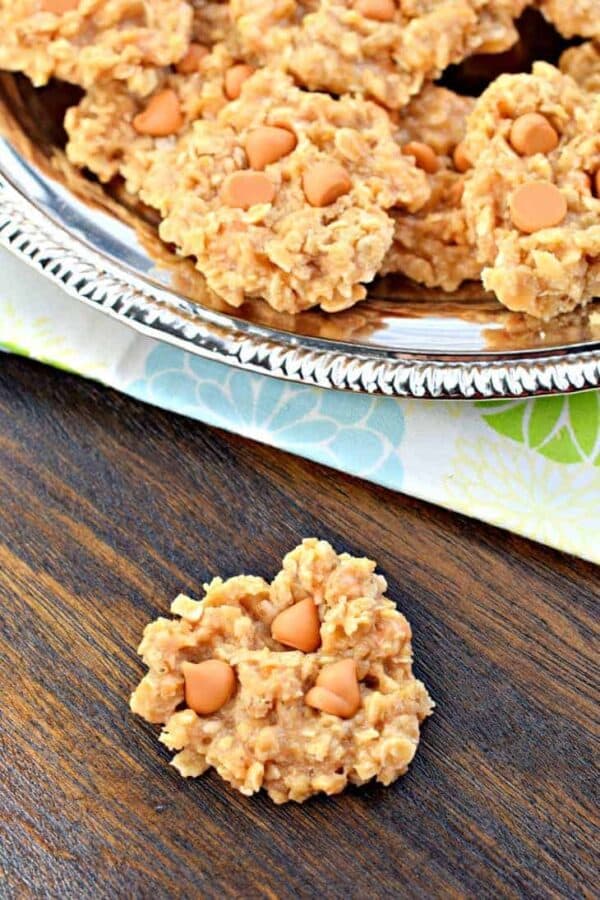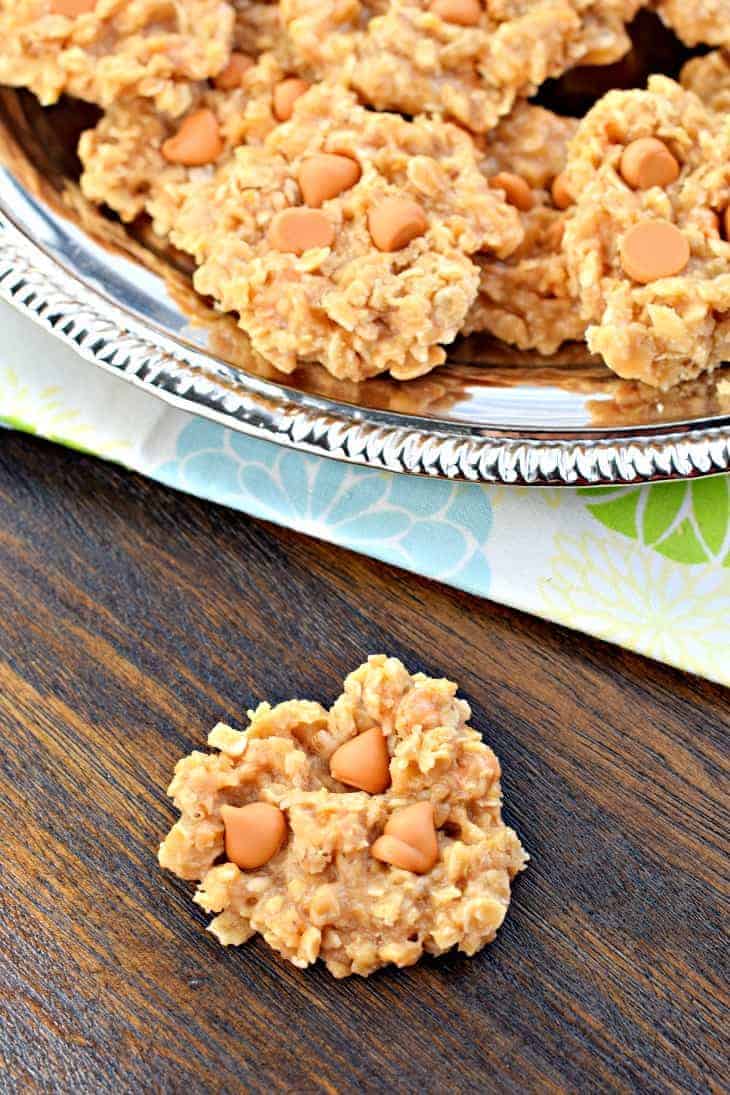 I also love no bake cookies. When the weather hits 90 degrees and I have zero desire to turn on my oven, I choose no bake cookies as my stand by dessert.

So it occurred to me, why not combine my favorite cookie (oatmeal scotchies) with a no bake recipe? 
These can be whipped up from start to finish in about 15 minutes, and because of the butterscotch they set in another 15 minutes. I like my no bake cookies cold, right out of the refrigerator, but it's not necessary. Enjoy!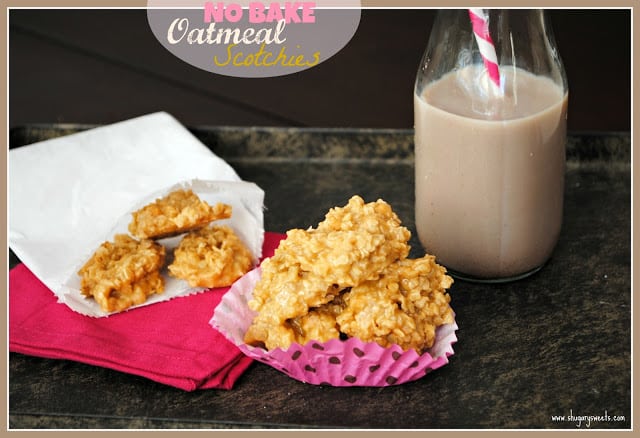 Looking for more no bake recipes? Here's a few of my favorites!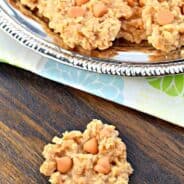 No Bake Oatmeal Scotchies
Ingredients:
2 cup sugar
1/2 cup milk
1/2 cup margarine
1 tsp vanilla extract
pinch of salt
1 cup butterscotch morsels
3 cup quick cook oatmeal (dry)
Directions:
In large saucepan, on medium high heat, add butter, sugar and milk. Bring to a boil, and boil for a complete full minute. Remove from heat and stir in vanilla, salt and butterscotch morsels.

Stir for about 1-2 minutes, the butterscotch won't completely melt, it's okay. Fold in oatmeal.

Drop by tablespoon onto a large sheet of parchment paper. Allow to set and cool, about 15 minutes. Store in airtight container. Enjoy.
MAKING THIS RECIPE? Share it with me on Instagram using the hashtag #ShugarySweets so I can see what you're cooking up in the kitchen!