Skinny No Bake Cookies
Today's Skinny No Bake Cookie recipe is sponsored by Visalus. All opinions expressed are 100% my own.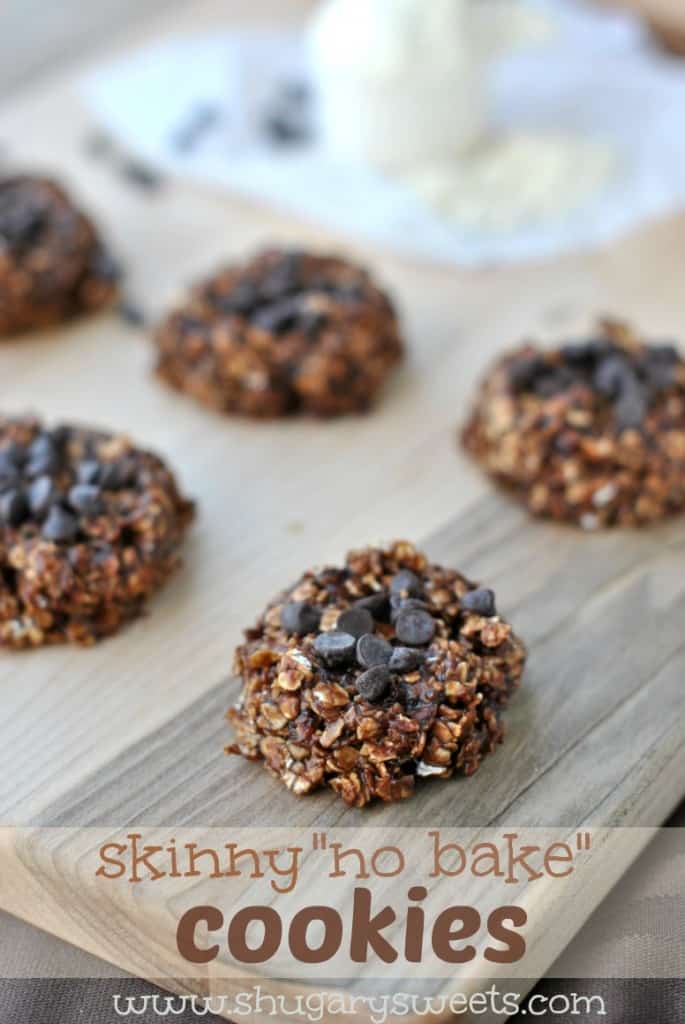 I'm obsessed with No Bake Cookies. So when I was approached to create a recipe using Visalus Shake Mix, I knew I wanted to make a Skinny version of a traditional no bake cookie.
However, to do that you need to cut out some of the sugar. A regular No Bake cookie typically calls for 2 cups of sugar. This one is only 1/3 cup. And I promise you it still tastes delicious.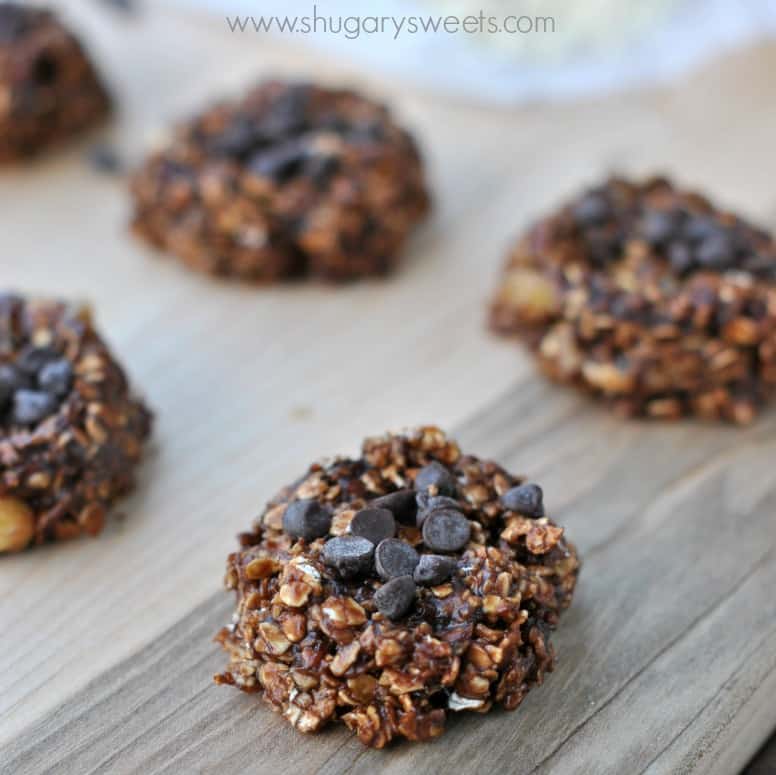 With a household full of athletes (you can decide if you want to put me and the hubs in that category, haha), it's necessary to keep them well fueled. I mean, keep US well fueled.
I added in a whole banana to help bind these cookies together (since you don't have all that caramelized sugar like a traditional recipe) and of course peanut butter. The Visalus Shake mix is a great way to add in some extra protein, fiber and vitamins.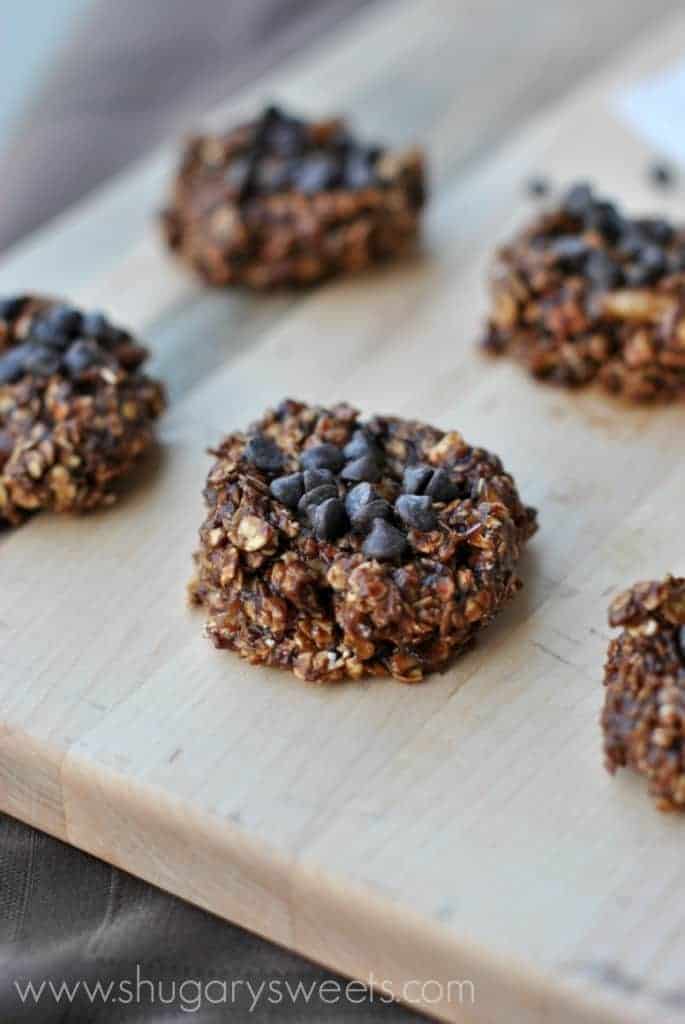 This recipe doesn't make a million cookies either, like most of my cookie recipes (good or bad thing???). You get 24 cookies, which when stored in the refrigerator in a airtight container, will last about a week. I'm not much of a breakfast eater (unless coffee with cream counts as breakfast), but I found myself nibbling on one or two of these every morning. And with the added 1/2 tsp of espresso powder, they were a perfect pick-me-up!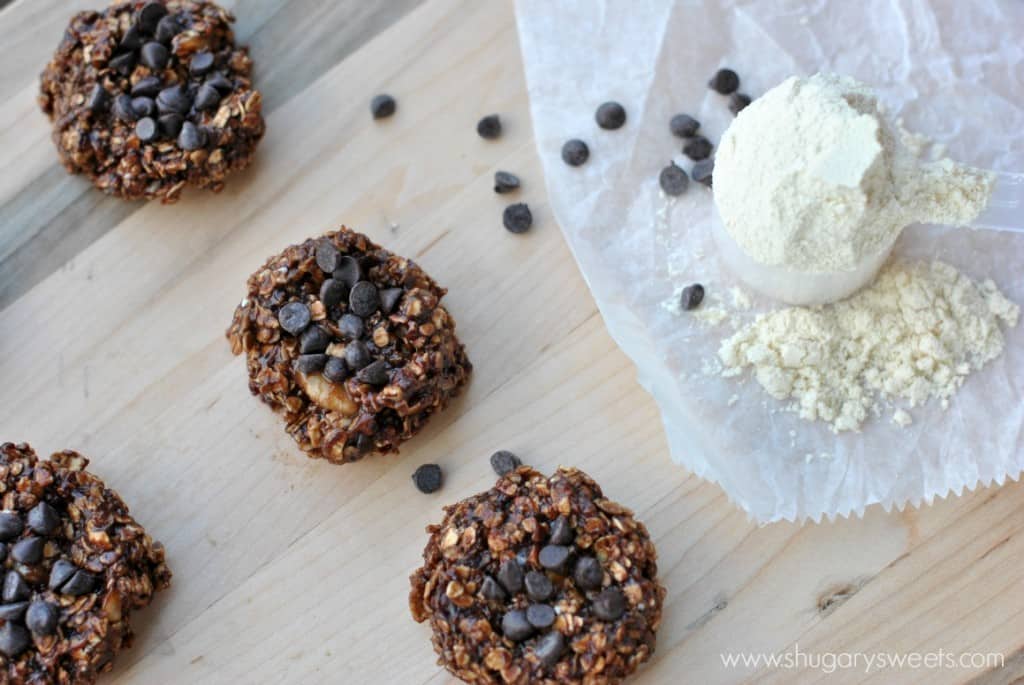 Connect with Shugary Sweets!  
Facebook | Twitter | Google+ | Pinterest | instagram | Bloglovin'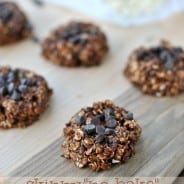 Skinny No Bake Cookies
Yield: 24
Prep Time: 35 minutes
Cook Time: 5 minutes
Ingredients:
1/3 cup granulated sugar
1/4 cup unsweetened cocoa powder
1/2 cup skim (fat free) milk
1/4 cup Visalus shake mix (or protein powder mix)
1/2 cup creamy peanut butter
1 banana, mashed
1/2 tsp espresso powder
2 1/2 cup quick cook oats
3 Tbsp mini semi-sweet morsels, optional, for garnish
Directions:
In a medium saucepan over medium heat, add sugar, cocoa, milk and protein powder. Stirring constantly heat until mixture starts to bubble slightly. Remove from heat and stir in the peanut butter, banana and espresso powder. Fold in oats until fully combined.
Spoon onto parchment paper using a 2 Tbsp scoop. Using bottom of scoop (or spoon) make a small indentation and sprinkle a few mini morsels on top, pressing lightly with fingertips. Allow cookies to set, about 30 minutes.
Store cookies in airtight container in refrigerator for up to one week.
Today's Skinny No Bake Cookie recipe is sponsored by Visalus. All opinions expressed are 100% my own. 
MAKING THIS RECIPE? Share it with me on Instagram using the hashtag #ShugarySweets so I can see what you're cooking up in the kitchen!
Obsessed with No Bake Cookies? You don't want to miss out on this Peanut Butter Lover's version!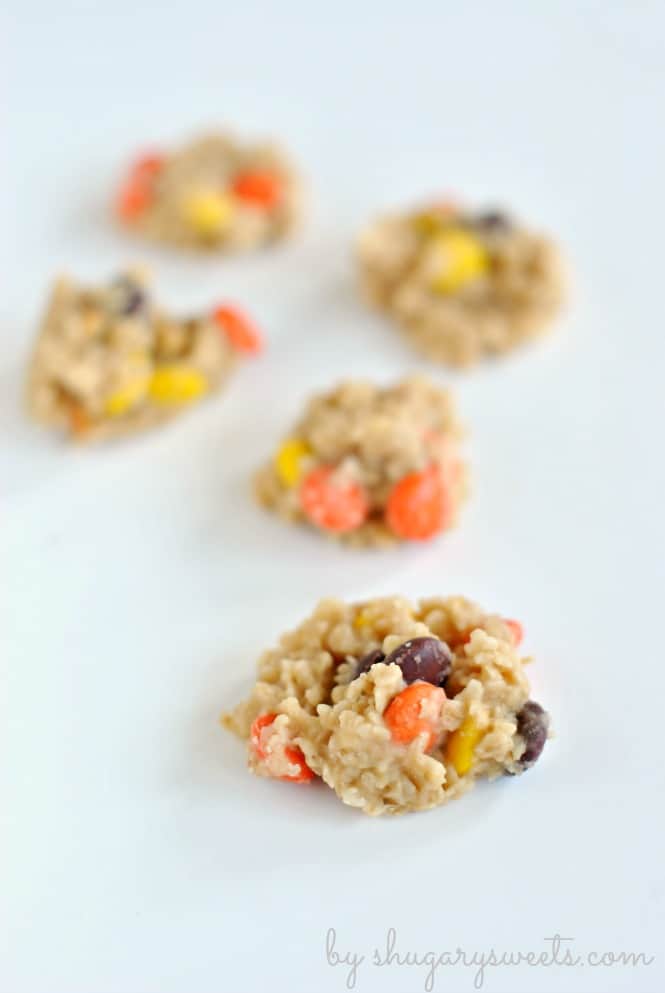 Vanilla Iced Coffee Pudding is a great Skinny dessert recipe. Lots of flavor, in a lower calorie cup!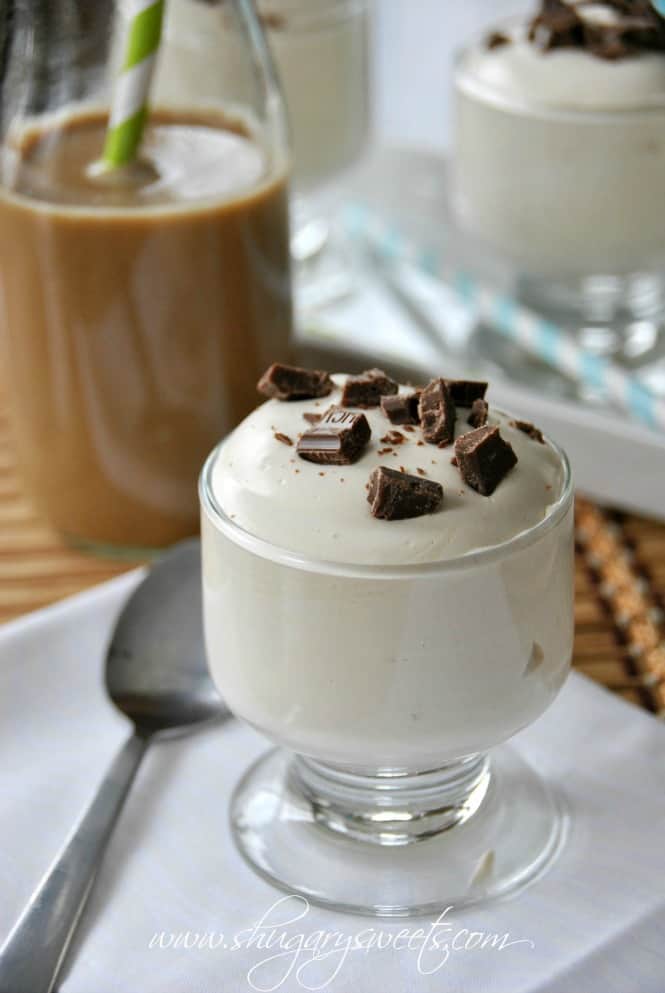 Looking for a Skinny Dinner Recipe too? I've got you covered with these Skinny Beef Enchiladas. Would be delicious with Chicken too!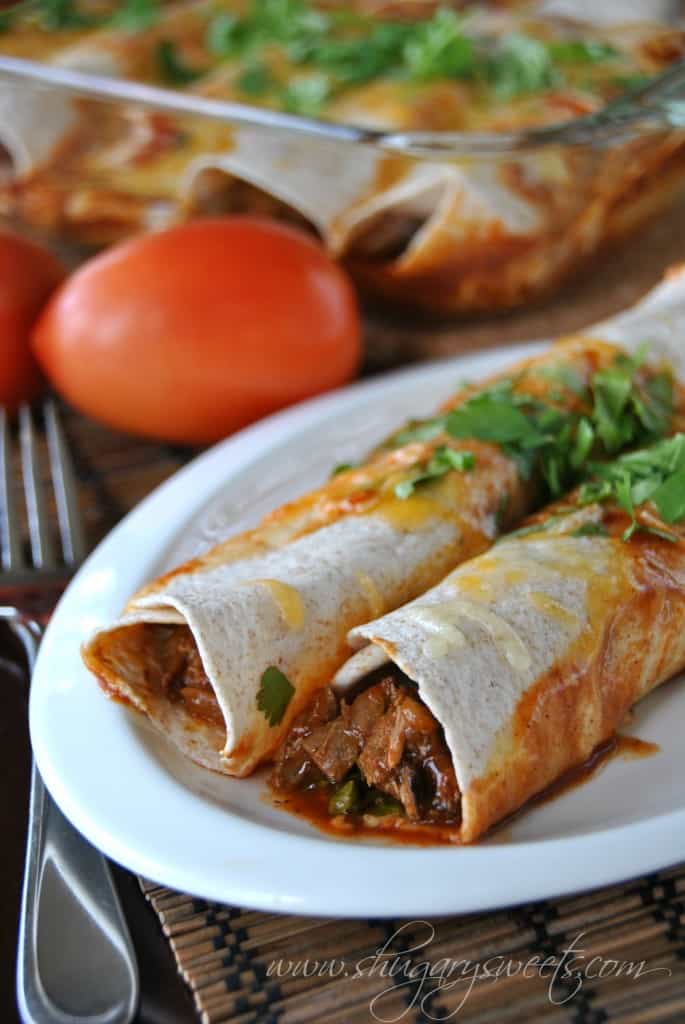 **This is a compensated post on behalf of Visalus. Shugary Sweets claims no health benefits in using this product, just delicious recipe making results! All opinions expressed are 100% my own!**