Grinch Drink
This fun and fruity alcoholic Grinch Drink is the perfect cocktail recipe for your upcoming Christmas holiday party!!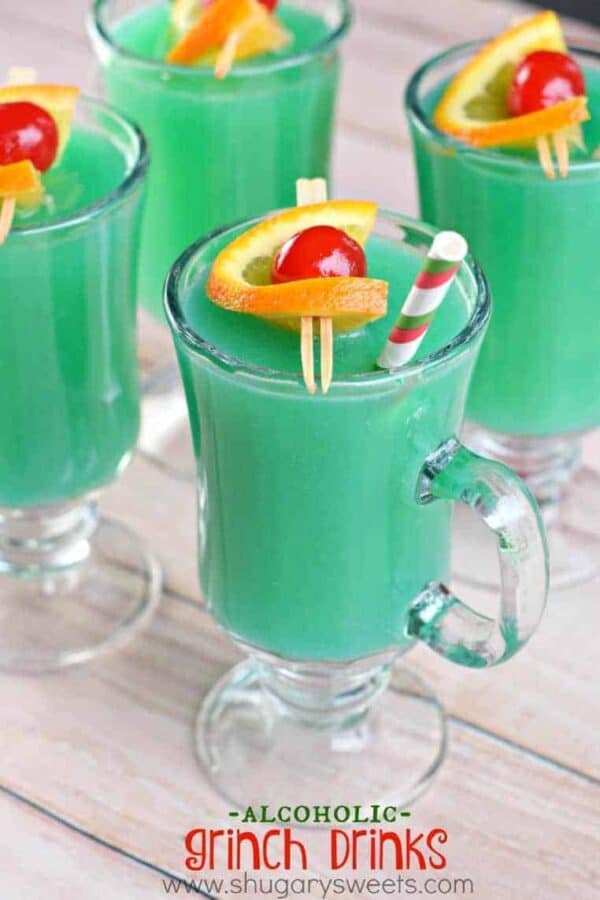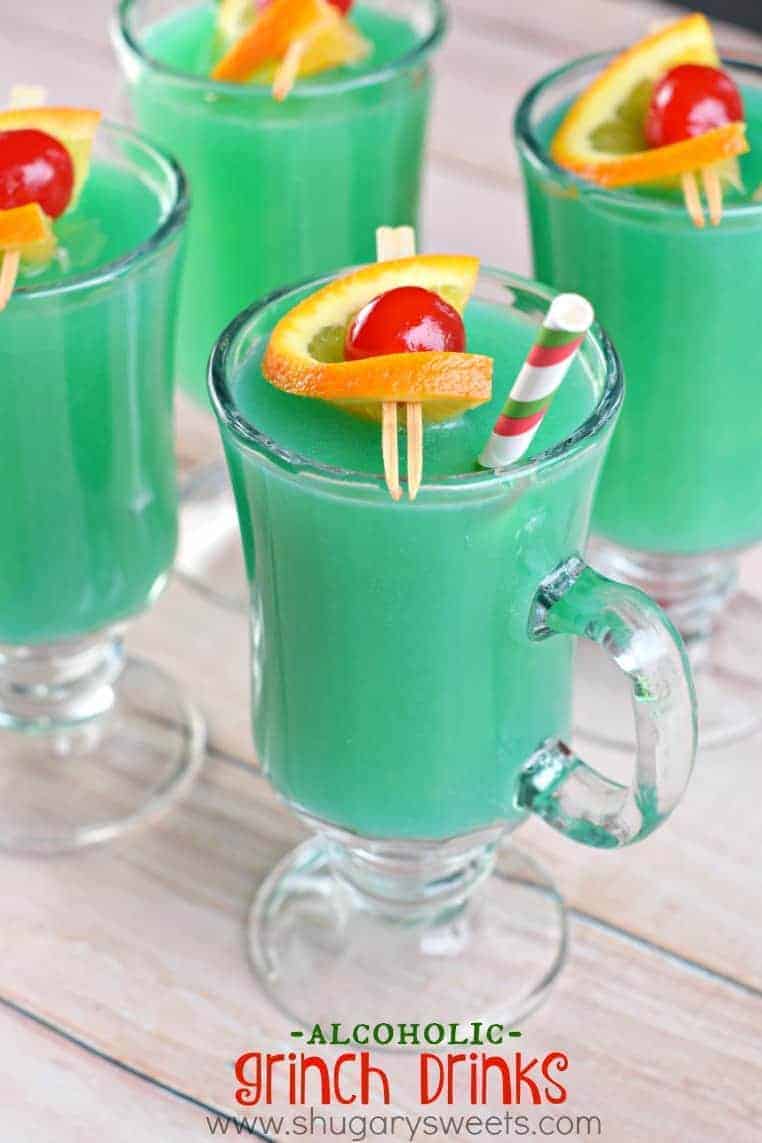 Caution: not for underage consumption.
I know it looks fun and fruity, but this drink is for adults only.
You know. Mature people who like to drink fun and fruity drinks.
Yep that's me. Some people are wine drinkers. And some of us like drinks with garnishes.
Once upon a time, I loved a glass of wine with dinner. Or after dinner. Heck, even a glass of wine before dinner was a nice way to relax.
But then my migraines got so bad, I had to cut wine out of my diet. (and everything else made with sulfites, nitrates, and nitrites)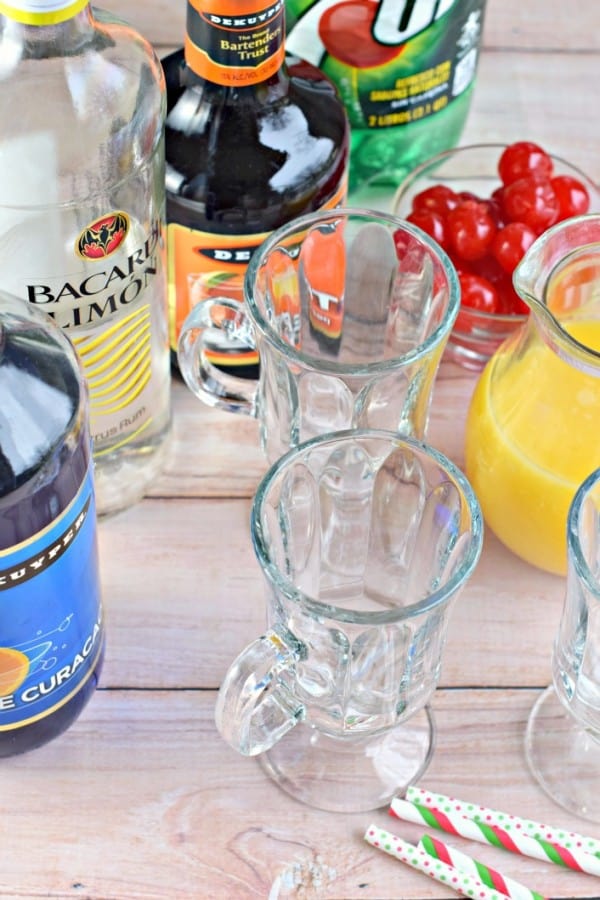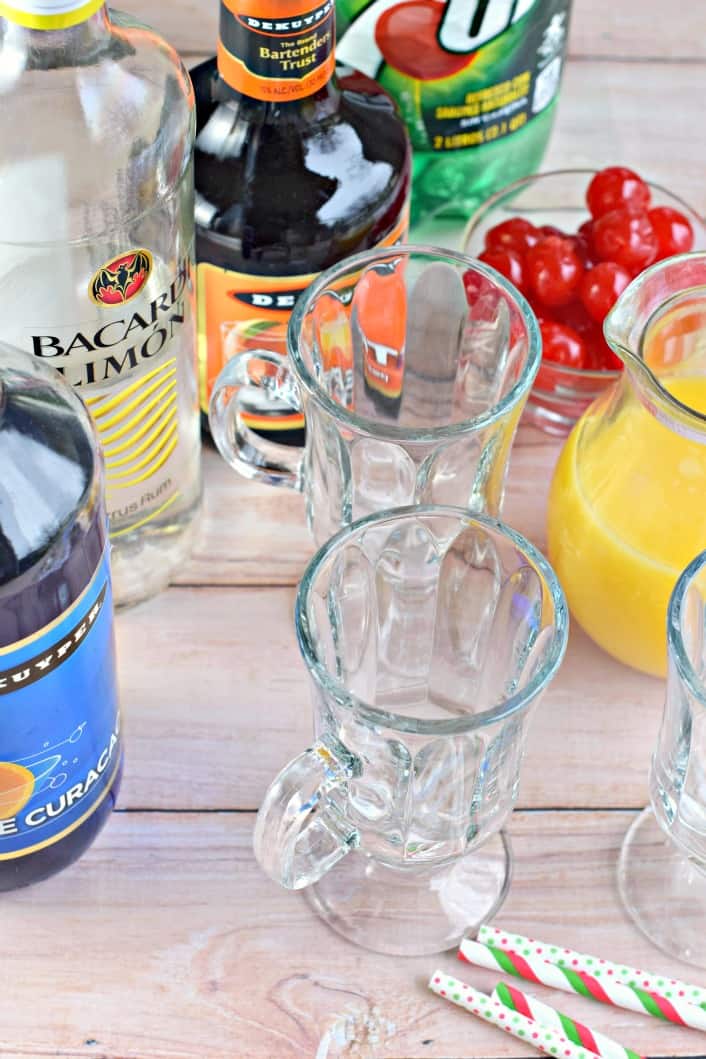 So, it's cocktail time for me! Which means, it's cocktail recipe time for the blog. And that means, cocktails for everyone!
My good friend Kari made these Grinch drinks for us last year (using this fantastic recipe). I gave you the serving size for 4 cocktails below, but as you can see, it's so easy to adjust for more or less. You can also add more lemon-lime pop if you don't want it as strong!
And, because you all know how much I love making videos now, haha, you can see my hands in action!
Happy Holidays!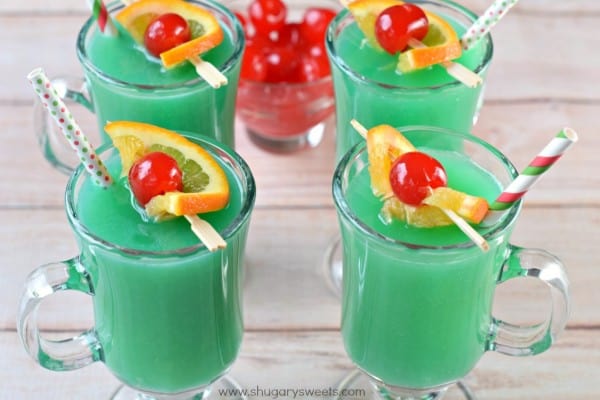 Connect with Shugary Sweets! Be sure to follow me on my social media, so you never miss a post!
Facebook | Twitter | Google+ | Pinterest | instagram | Bloglovin'
Sign up to receive an email in your inbox for each new recipe: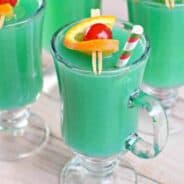 Grinch Drink
Yield: 4 servings
Prep Time: 5 minutes
Ingredients:
4 oz Peach Schnapps
4 oz Bacardi Rum (I use the citrus rum, but any variety works)
12 oz orange juice
4 oz lemon-lime pop (7Up or Sprite work great)
4 oz Blue Curacao liquor
maraschino cherries and orange slices, for garnish, optional
Directions:
You can make this in individual glasses (4) or make a pitcher. Add all the ingredients together, stir, and add garnish.
If desired, add more lemon-lime pop if the drink is too strong. ENJOY
MAKING THIS RECIPE? Share it with me on Instagram using the hashtag #ShugarySweets so I can see what you're cooking up in the kitchen!