A delicious Banana Cake with Nutella Frosting. Sweet, moist banana cake with a nutty, creamy frosting. Doesn't get much better than this!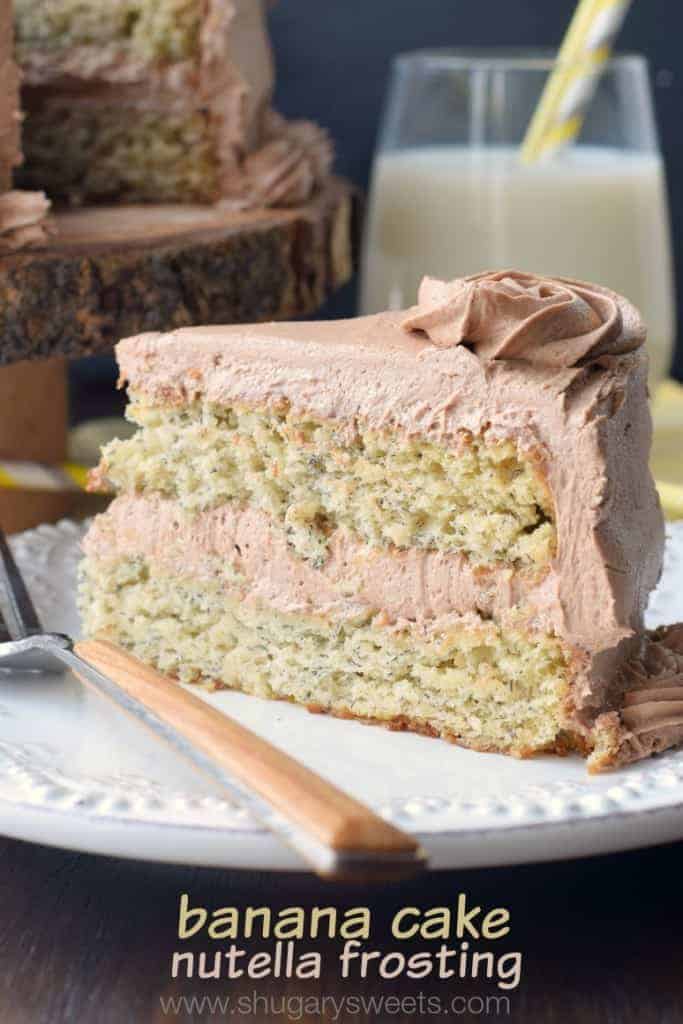 Nutella is one of those food items that you either love or hate. In my family, we can't seem to get enough of it.
My oldest daughter is what you might call a Nutella addict. (she is also a Biscoff addict, fruit snack addict, and swim addict).
She even included Nutella on her Christmas list. It's not like we don't keep any in the house and I deprive her of it. On the contrary. At any given time there is usually one jar opened with a jar or two waiting in the wings.
But see, that wasn't enough for her. Because she wanted her own jar, that she can double dip her spoon into, and keep in her room (I also feel it my duty to mention she is a teenage slob).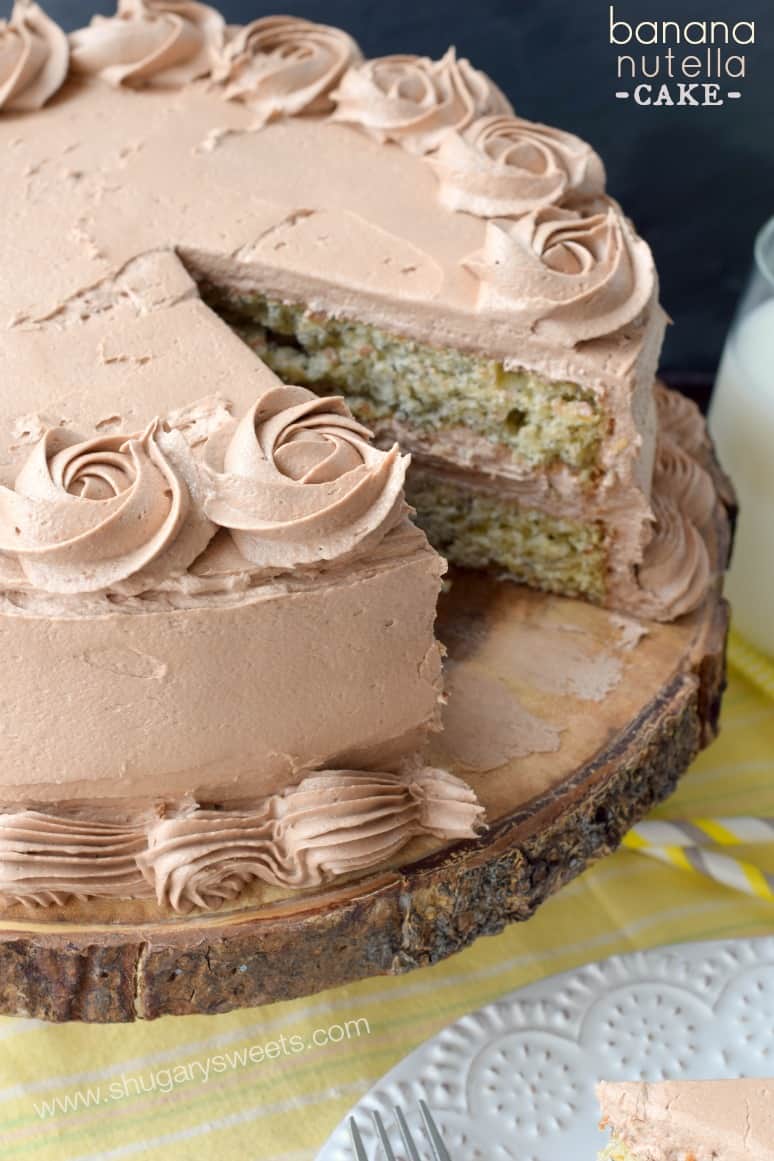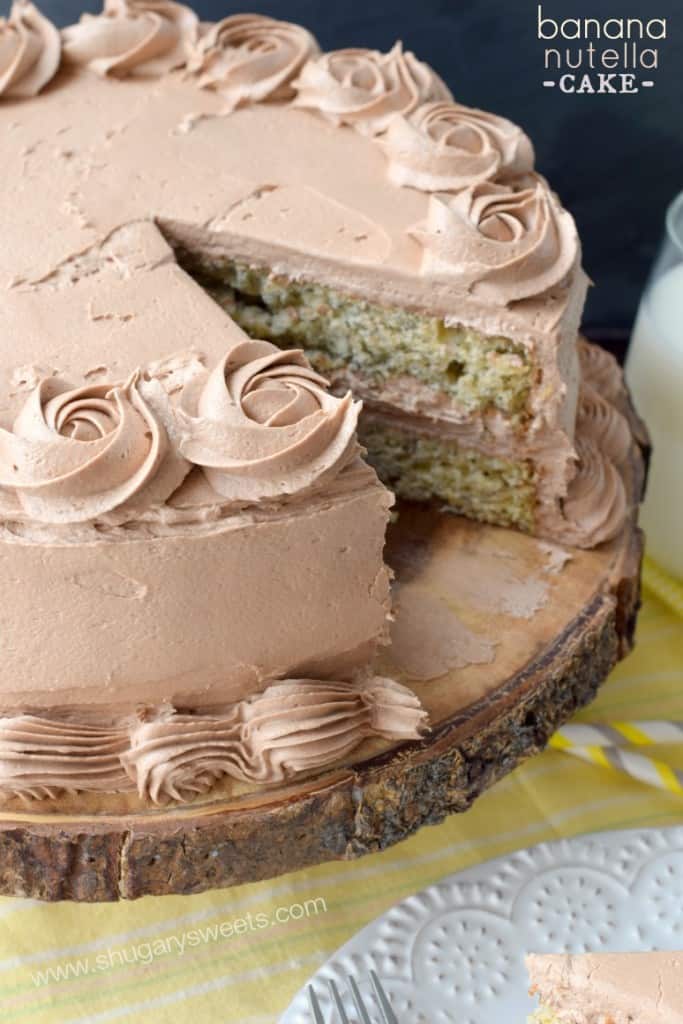 Of course, last week when it came time to make this cake, there was ZERO Nutella in the house. As in, I found three jars in the pantry…but they were all empty. I knew I looked and saw them in there, so I just assumed at least one of those jars was unopened.
But no. All empty. I also found a jar of Biscoff (empty) a jar of peanut butter (empty) and a jar of Jif salted caramel (also empty). Clearly, I'm a slob too who never cleans out the pantry!
I made the cake layers and had to stick them in the freezer. Until I could get to the grocery store to buy more Nutella. As I have recommended in the past, I use these bake even strips to create even, flat layers of cake that don't need any trimming!
Have you ever frozen cake before? It's so easy and it's a perfect way to plan ahead! I let them cool then wrapped them in plastic wrap. Then wrapped them in a layer of foil. It worked great.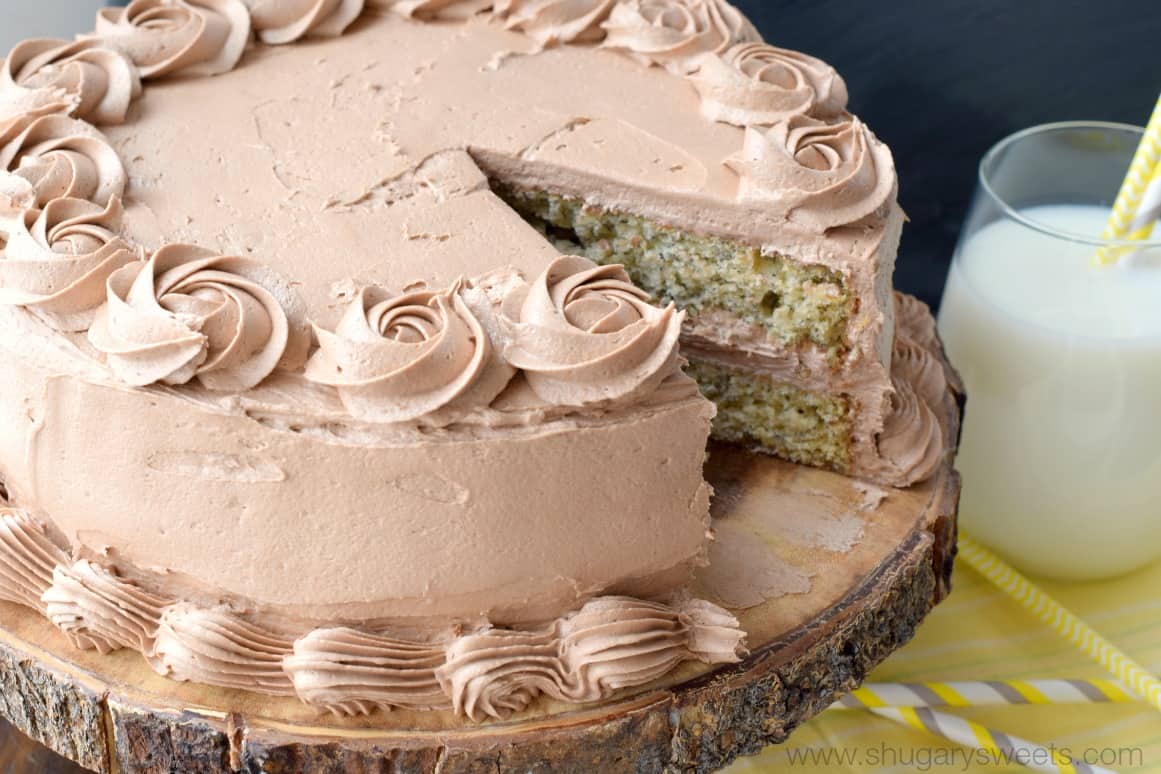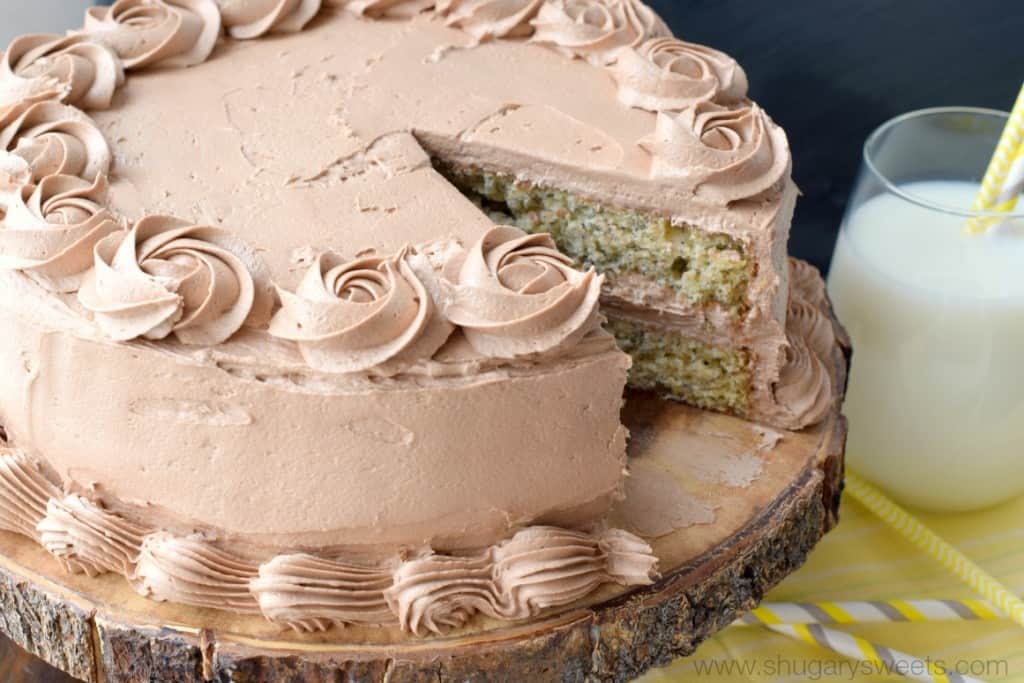 Connect with Shugary Sweets! Be sure to follow me on my social media, so you never miss a post!
Facebook | Twitter | Pinterest | instagram
Need more banana recipes for those over ripe Bananas on your counter?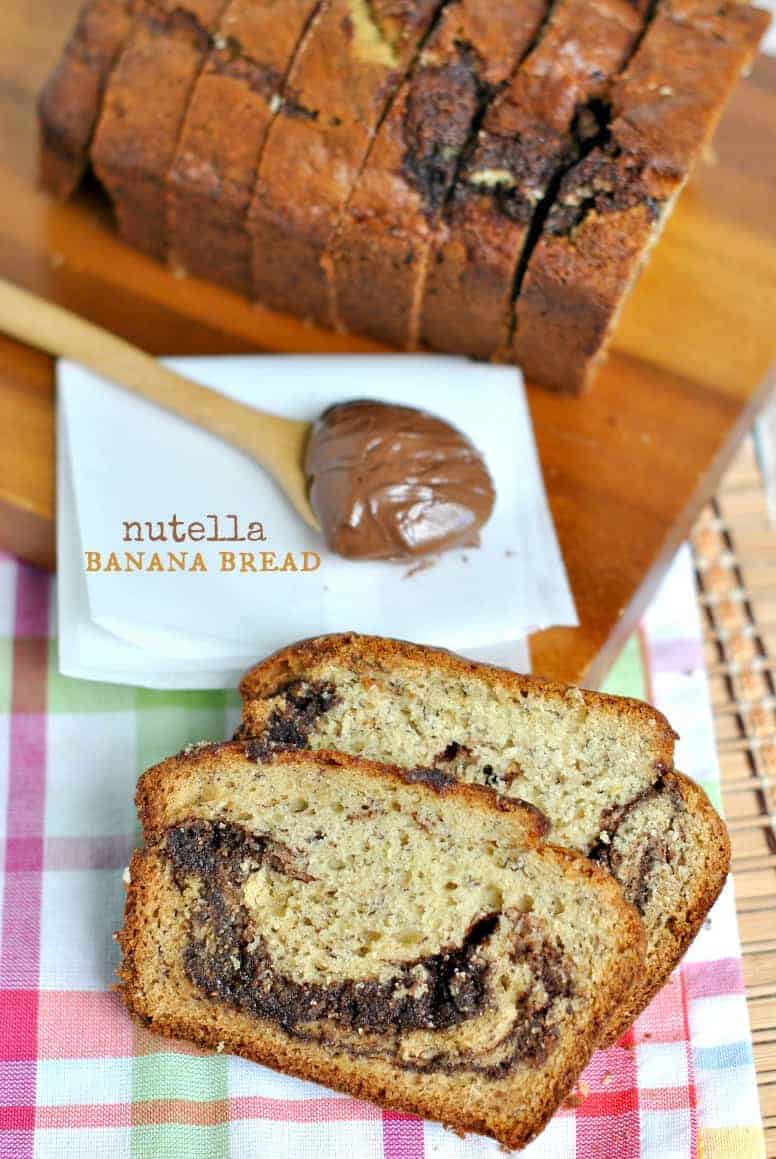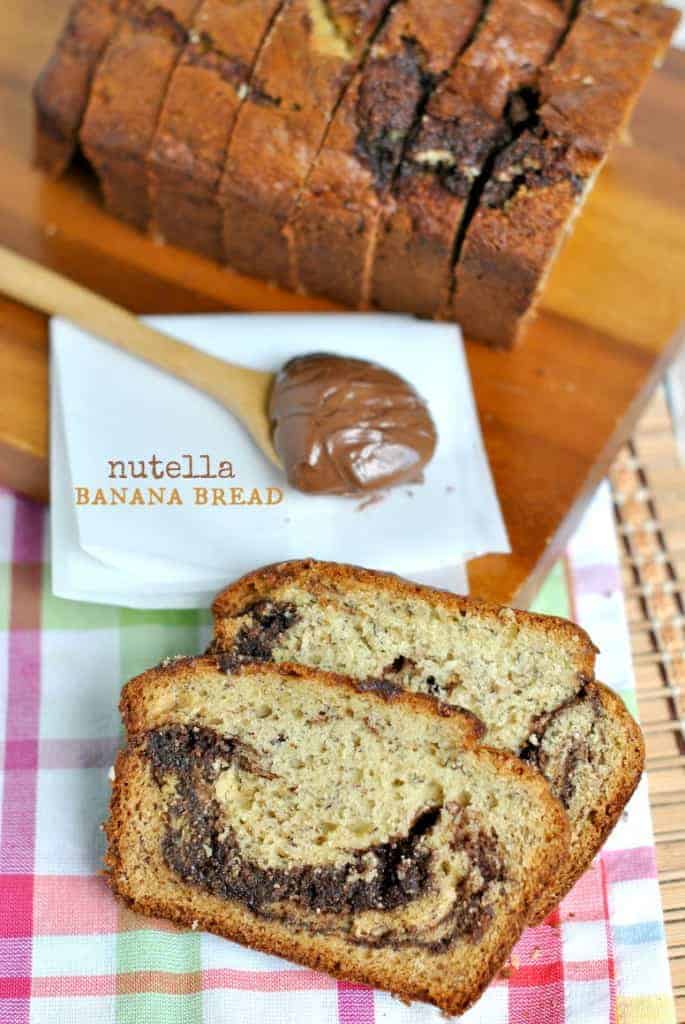 Banana Nutella Bread: clearly I love this combo!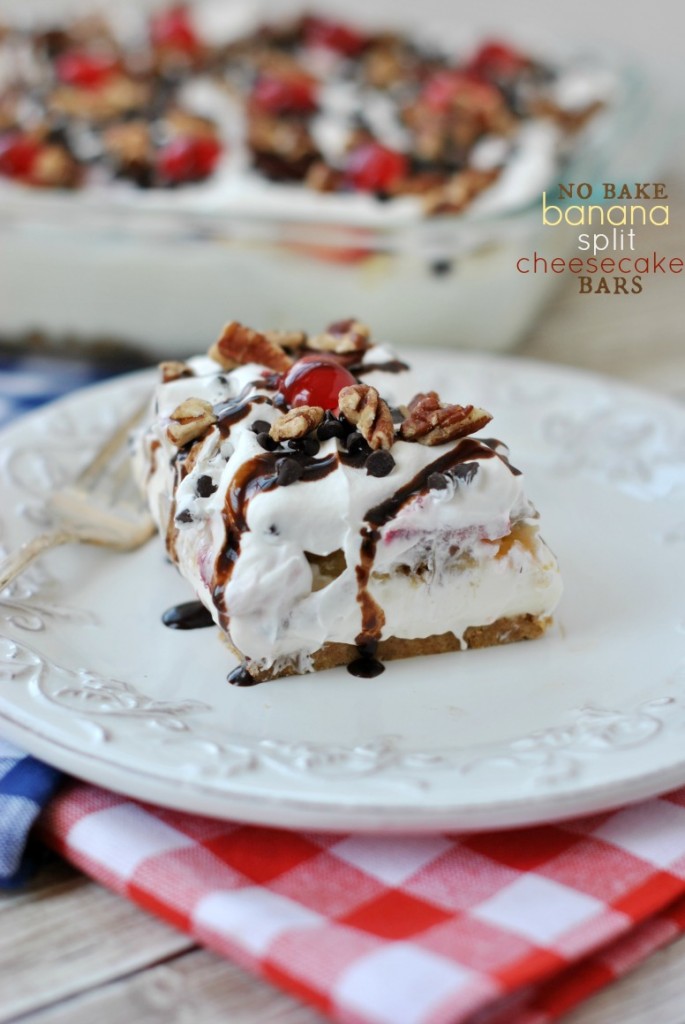 Banana Split Cheesecake: this is seriously good stuff, and it's no bake too!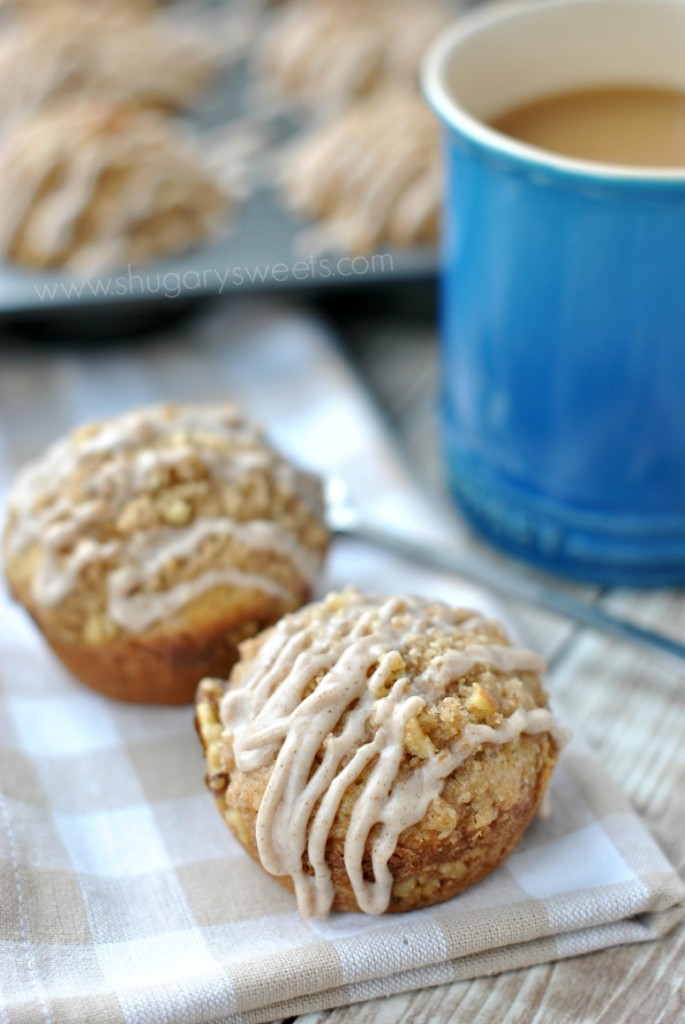 Banana Muffins with Cinnamon Glaze: a delicious start to your day!


**This post may contain affiliate links which won't change your price but will share some commission. See my disclosure policy for more info**