This quick and easy Basil Pesto is so delicious, you'll need to make a second batch! Perfect for adding to pasta, fish, baked tomatoes and sandwiches, it's kicks up the flavor of your favorite foods!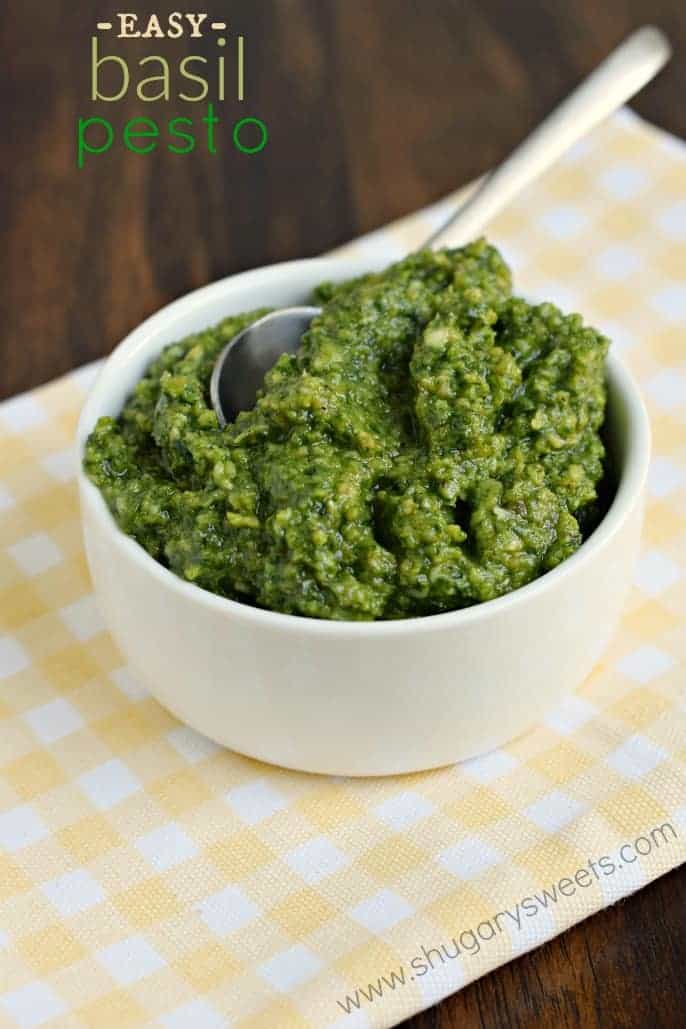 Why this Recipe works
Any gardeners out there?
My garden is going insane this year!! I hope you guys are ready for an influx of zucchini recipes! I've already got some made and photographed, and they'll be up on the blog here soon!
Favorites: Zucchini Bread | Zucchini Bars
But today, let's talk about basil.
And while we use a lot of it to make our favorite bruschetta recipe…I'm also going to share our go-to BASIL PESTO recipe today!
Some of you may be thinking, hmmmm, I love pesto, but what can I use it on?
Keep on reading friends!
Step by Step Instructions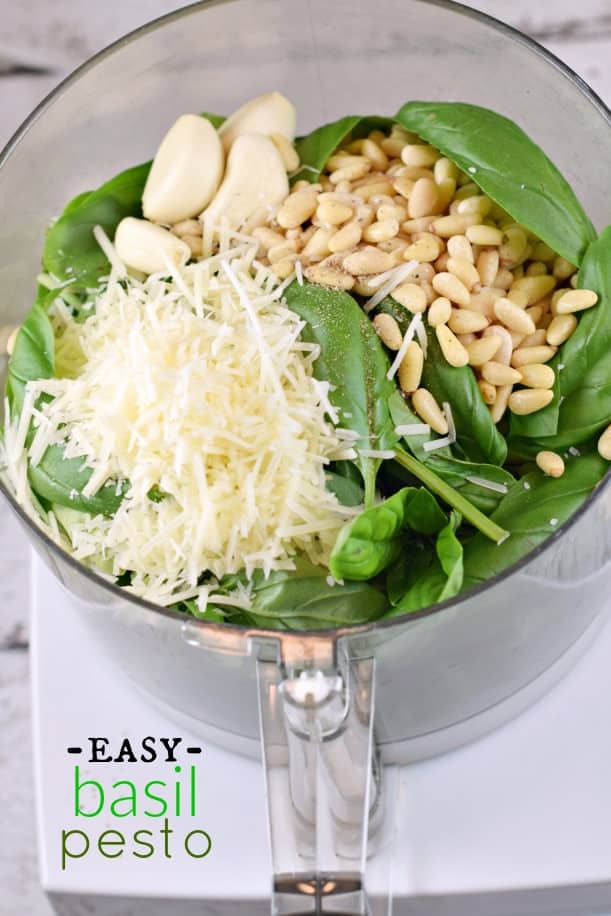 I love that making simple pesto is so easy with just a few ingredients, and it only takes minutes.
In a food processor, combine the fresh basil with pine nuts, garlic, salt, pepper, and parmesan cheese.
Blend until fine.
Slowly drizzle in the olive oil and process until desired consistency, adding more or less oil as needed.
Serving Suggestions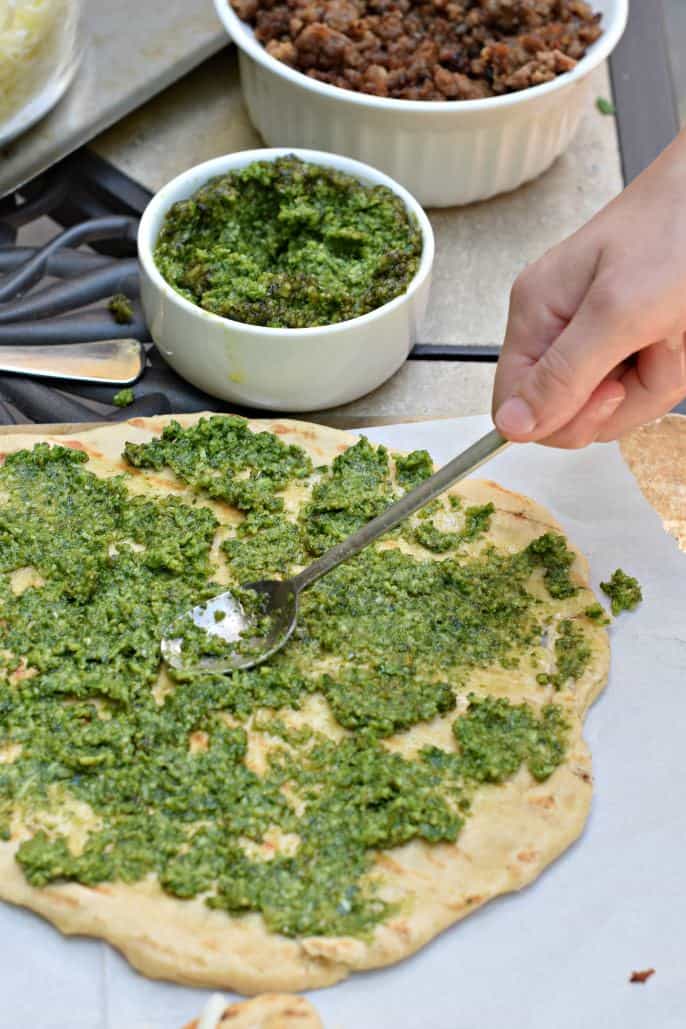 Pesto Pasta: Mix the pesto into some warm pasta noodles. Side dish completed, it's that easy. Add some chicken to make it a meal.
Pesto Salmon: Top your salmon with pesto and almonds. OMG yum!
Pesto Shrimp: on the grill and delicious!
Pesto Grilled Pizza: make a grilled pizza with pesto, tomatoes and cheese!
Pesto Pork Tenderloin– easy topping for your pork!
If you have too much, put it in ice cube trays in the freezer.
Then when making spaghetti sauce, toss a few cubes into your sauce for extra flavor! ENJOY!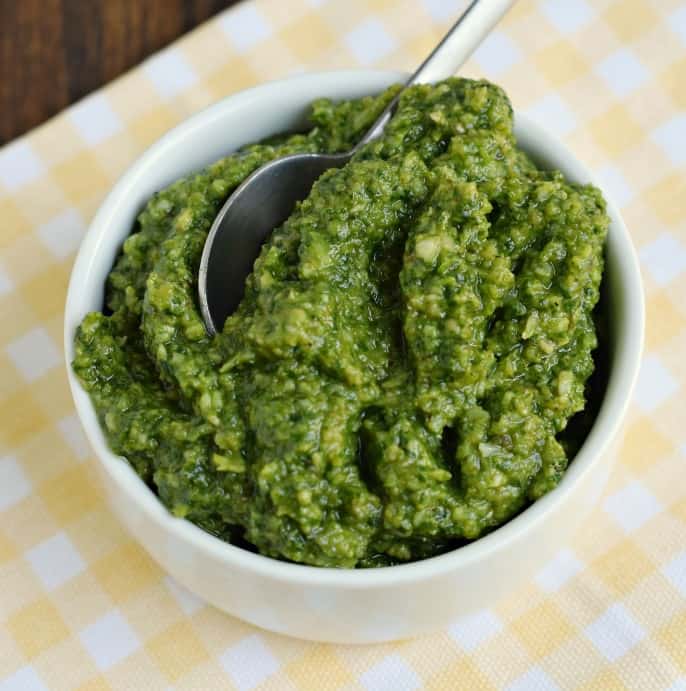 More Recipes You'll Love
Love this recipe? Please leave a 5-star 🌟🌟🌟🌟🌟rating in the recipe card below & a review in the comments section below!