I love dinner recipes that come together in 30 minutes. Say hello to BBQ Chicken Pizza Soup. We made some Pizza Crust dippers to go with this delicious, hearty soup too!
Be sure to sign up for my email…new recipes in your inbox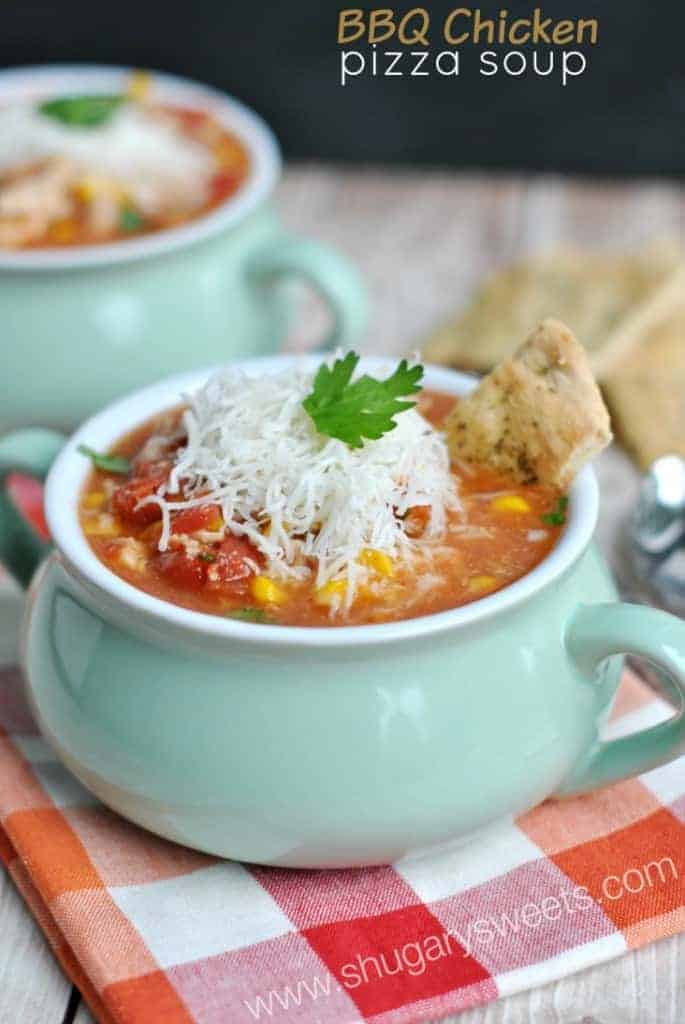 When the weather gets chilly, I pull out out either my Ninja Slow Cooker or my favorite 6 qt Le Creuset Dutch Oven! They are two of my favorite staples in making dinner!
My original intention this evening was to make a BBQ Chicken Pizza. I had found a package of Pizza Crust mix in my pantry, and I happened to have everything I needed to make some delicious pizza.
Except, I have a family of 6 VERY HUNGRY eaters, and one package of pizza crust mix would not be enough. (it's only enough for a 12inch pizza)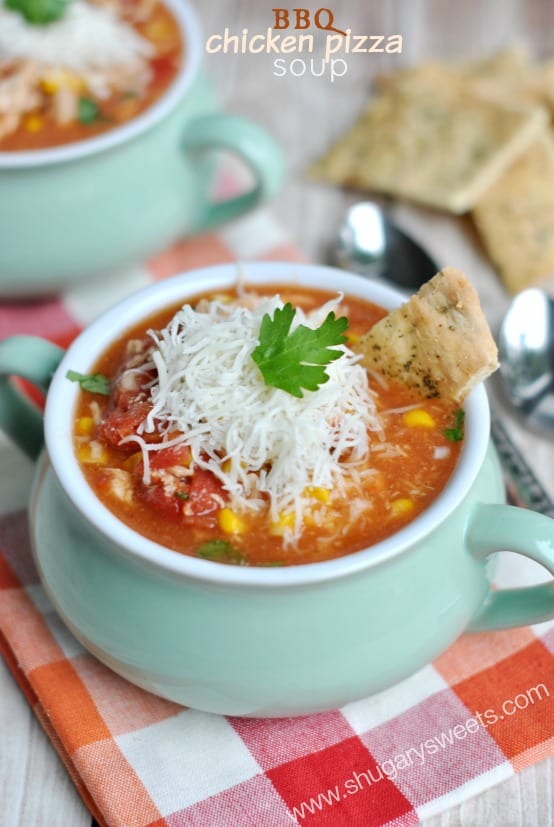 That's when this soup idea was created. I've used pie crust with previous soup recipes (remember this Chicken Pot Pie Soup and this Beef Pot Pie Soup), and it always turns out fantastic. So why not try pizza crust?
Plus, has anyone else noticed the price of groceries is still going up? We spend a lot of money on groceries. #firstworldproblems
I love finding ways to make a recipe stretch a little further, yet still be delicious and hearty.
You guys. This soup. It fits the bill in so many ways. And did you read above…ready in 30 minutes!! While the soup simmers on the stove top, you can get to work making the easy pizza crust! I used a pouch of Betty Crocker Pizza Crust mix and 1/2 cup water. Combine until it forms a dough, then using the palm of your hand, press it onto a 15 inch round pizza pan (you'll want the dough to be about 12 inches around). You can also use a package of Pillsbury refrigerated pizza dough (it will roll out into a rectangle, that works too).
Once you've got your dough pressed, drizzle some olive oil on top and add your seasonings. Bake and cut into bites!
This soup is going to be a go-to recipe on those hectic weeknights this winter!
 Connect with Shugary Sweets! Be sure to follow me on my social media, so you never miss a post!
Pinterest | instagram | Bloglovin'
LOVE Soup? Here are a few of my favorites: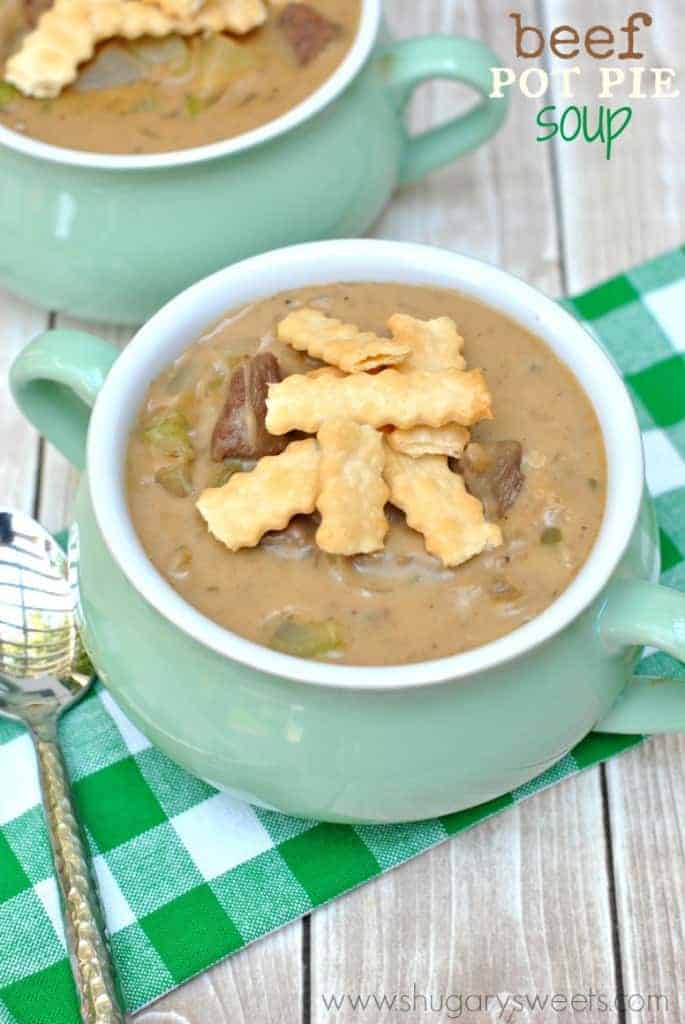 Beef Pot Pie Soup: a hearty stew with pie crust topping!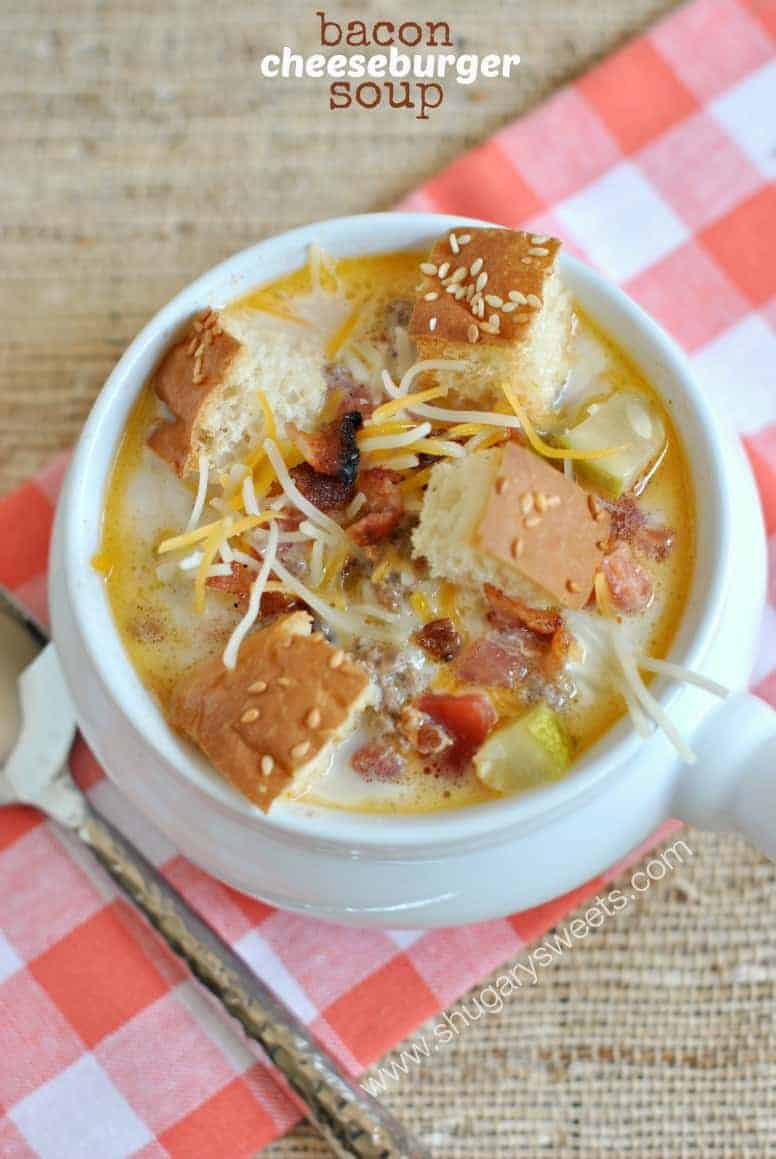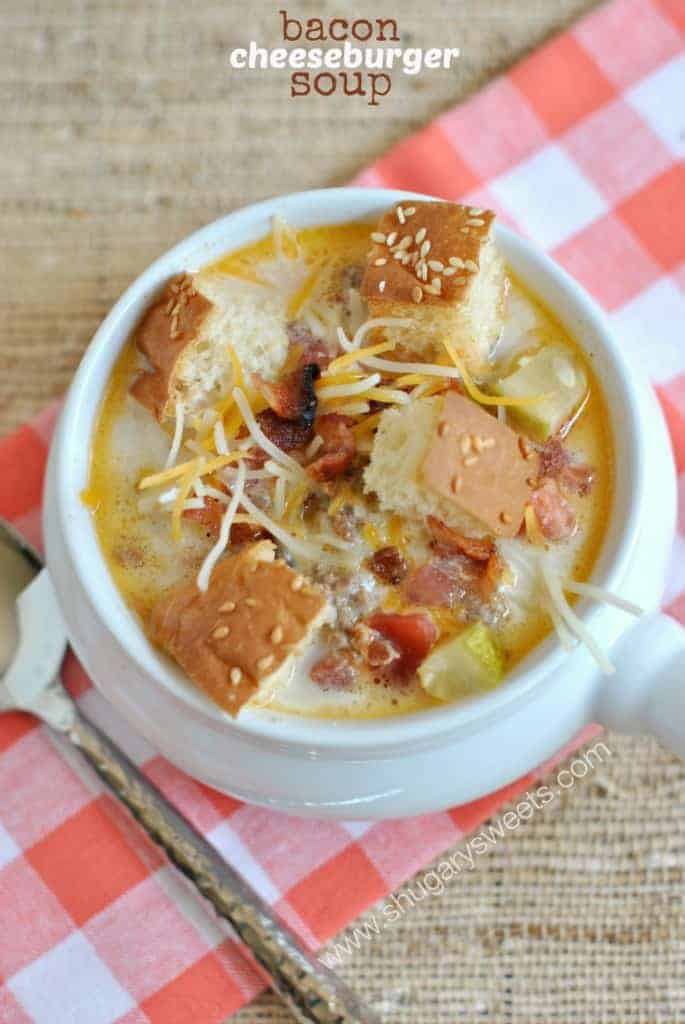 Bacon Cheeseburger Soup: this seriously tastes like the best cheeseburger ever…on a spoon!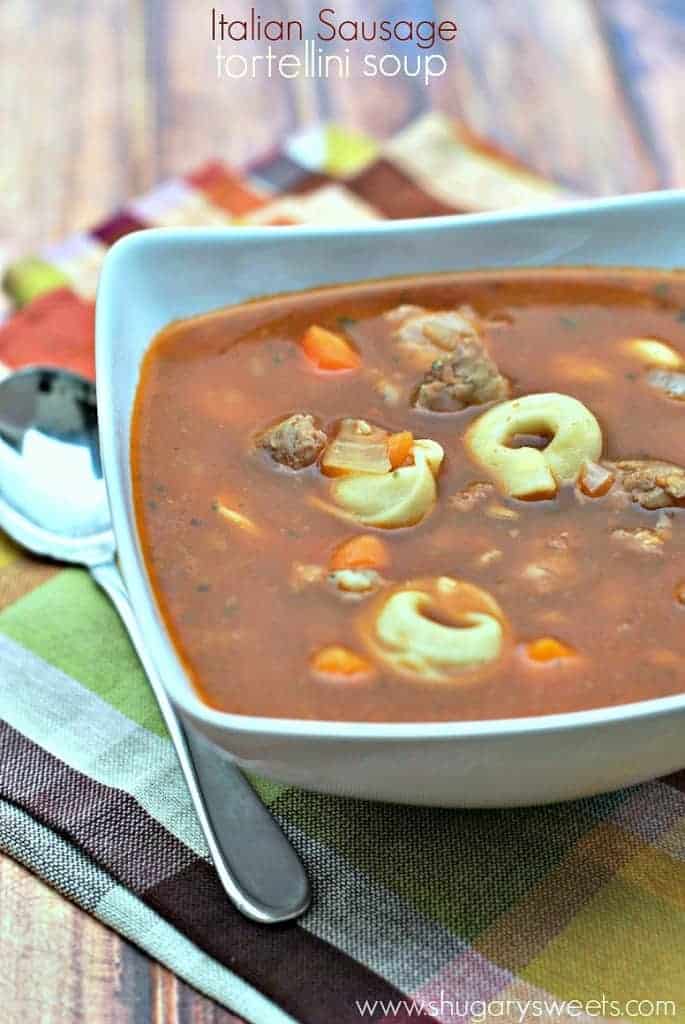 Italian Sausage Tortellini Soup: a hearty soup with TONS of flavor!