BBQ Potato Chips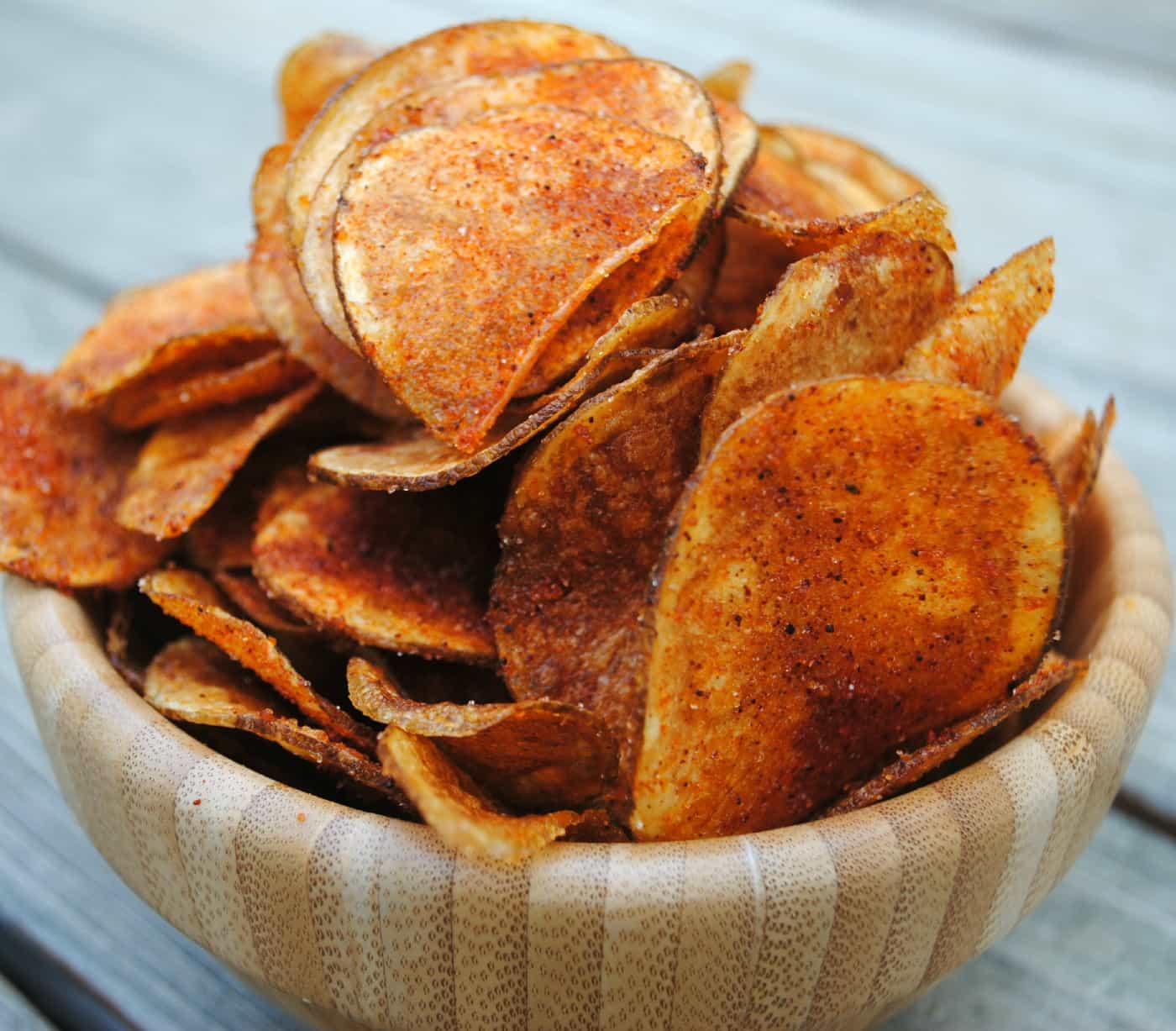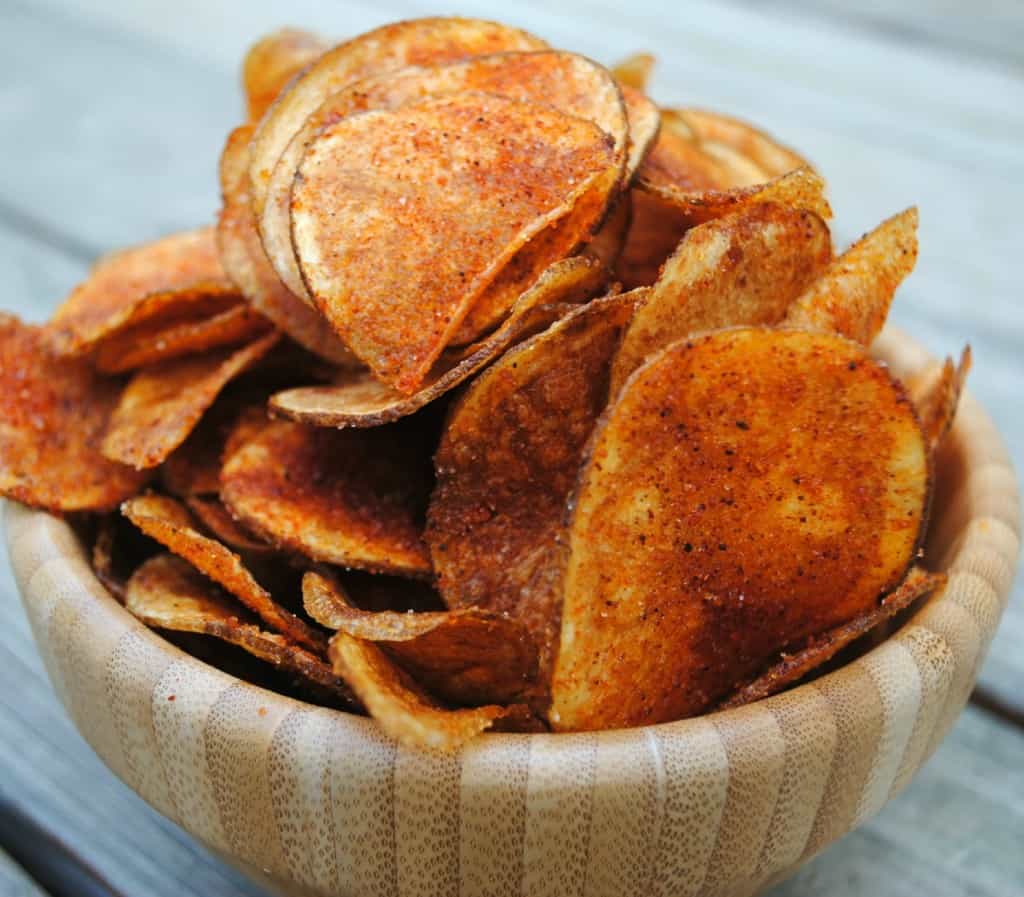 I have abandoned all healthy eating. My shorts are a little tight again. Swimsuits are put away for the season. What? Is it too early for that?
These chips are awesome. Even Michael said after he ate them, "you made these???" Ye of little faith. Why yes, I made those. I made a small batch of them too so that I don't over eat, so back off the BBQ chips buddy. Remember, YOU were the one who wanted to eat healthy! Go have an egg white. The rest of the chips are mine!
BBQ chips are my favorite type of chip. So when I saw a recipe for these on Taste of Home I knew I had to make them. Except, I made them my way. I used my secret ingredient. Wait for it…..
Bacon Salt. Yes. It's a beautiful thing. You can find it at most grocery stores in the seasoning aisle, near the Lawry's and Mrs.Dash. Find it. Then make these chips. Unless you're on a diet. Then I don't want to be to blame.
BBQ Potato Chips
Ingredients
2 large baking potatoes, sliced very thin
2 Tbsp granulated sugar
3 1/2 tsp bacon salt
2 tsp chili powder
pinch cayenne pepper
1 tsp paprika
1 1/2 tsp brown sugar
canola oil for frying
Instructions
Mix seasonings in bowl until completely combined. Set aside.
Heat oil in skillet. Fry potato slices in batches for several minutes per side, until browned.
Remove from oil with slotted spoon. Drain on paper towels and immediately sprinkle with BBQ seasoning. Store in airtight container.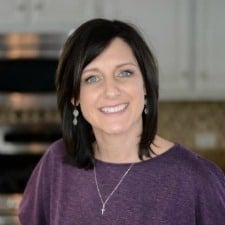 Aimee is a dessert lover (specifically rice krispie treats), workout enthusiast, self-taught foodie, and recipe creator. Her recipes have been featured in over 15 magazines, and her passion is to share her love of cooking with the everyday home cook! Learn more about Aimee.