Smooth and sweet, this Cherry Cheesecake Dip is the perfect way to celebrate! Whether it's an snack or dessert, add some cookies for dipping fun!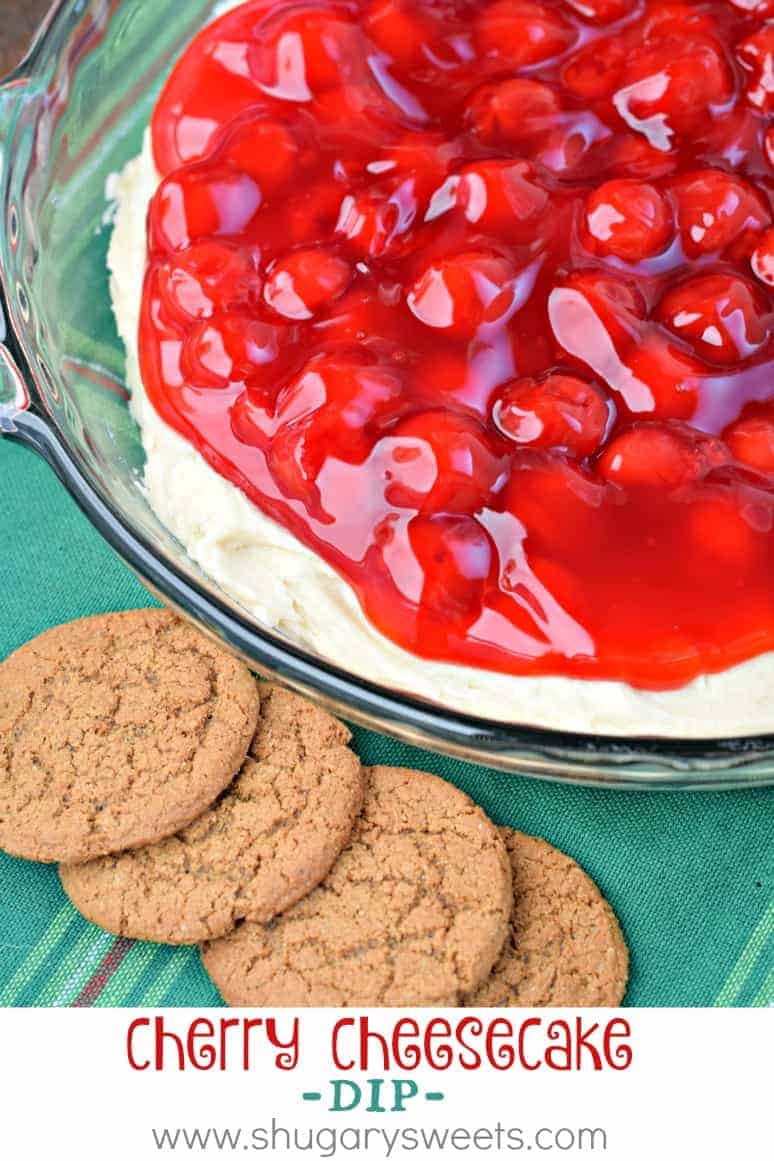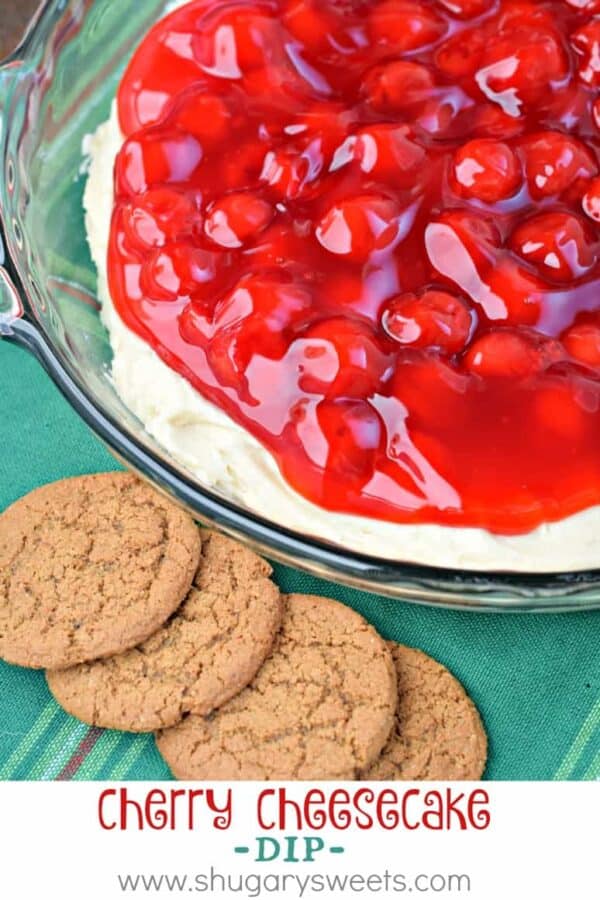 Here is the truth about this dip.
I was craving cheesecake. But I didn't want to make one. I knew I could whip up one of my favorite No Bake Cheesecakes, but honestly?
I wanted a snack. Something that didn't limit me to one slice. haha!!!
In other words, my sweet tooth was out of control and I needed something to dip. Because let's face it, that's the whole point of dips and cheeseballs.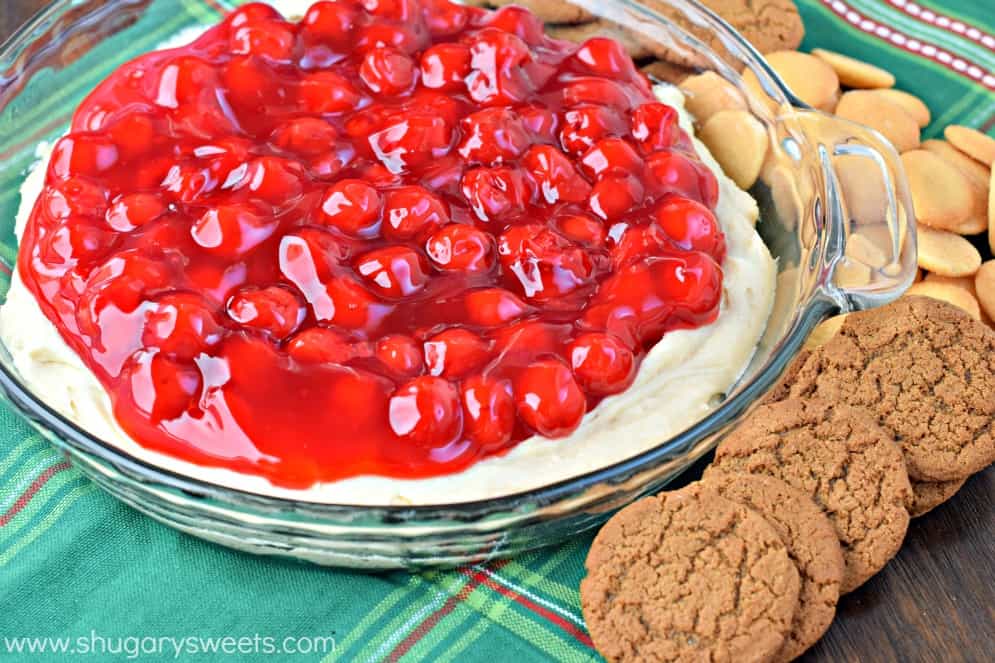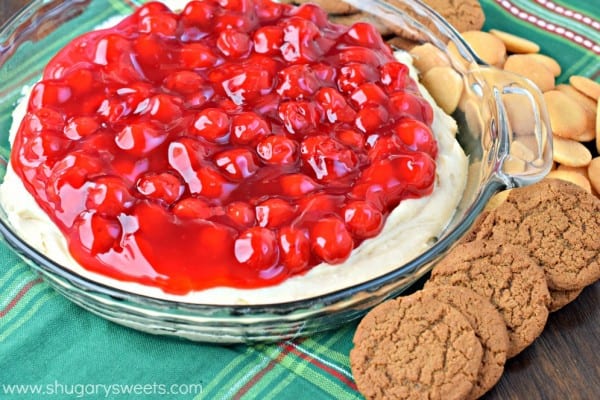 The freedom to keep going. To keep dipping.
Granted, I had to share this with other people, so I tried to step away a little bit.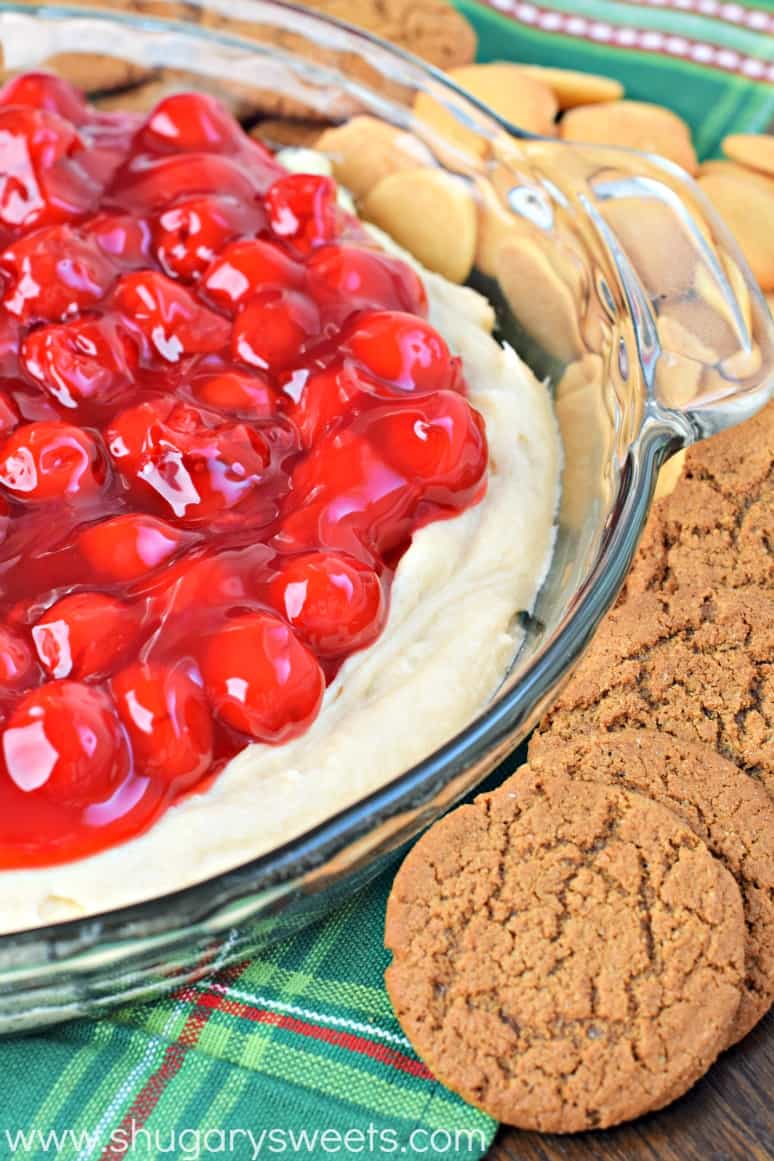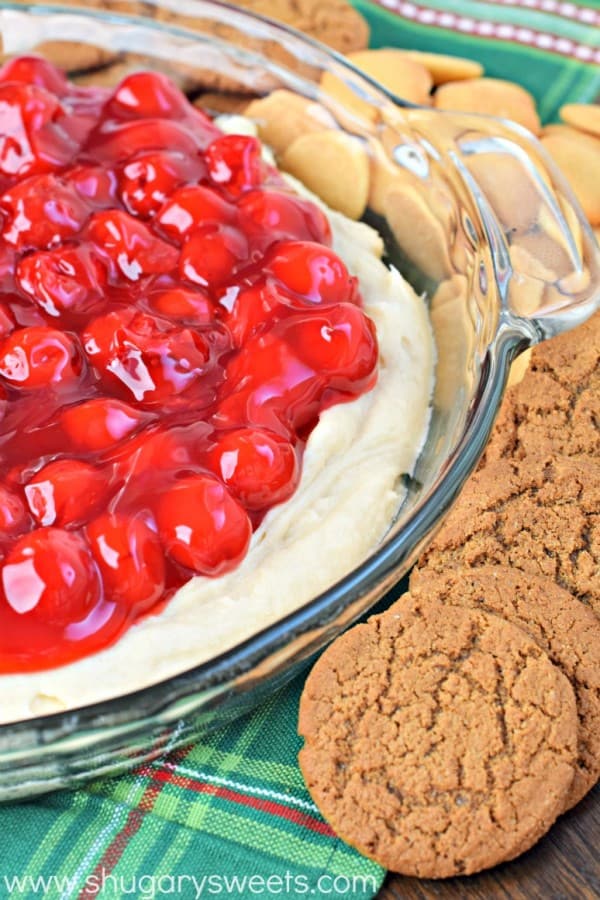 But those gingersnaps with this dip are amazing. My kids loved the mini nilla wafers.
What would YOU dip in here?
Connect with Shugary Sweets! Be sure to follow me on my social media, so you never miss a post!
Facebook | Twitter | Pinterest | instagram
Love today's Cherry Cheesecake Dip recipe? Here are a few other dips: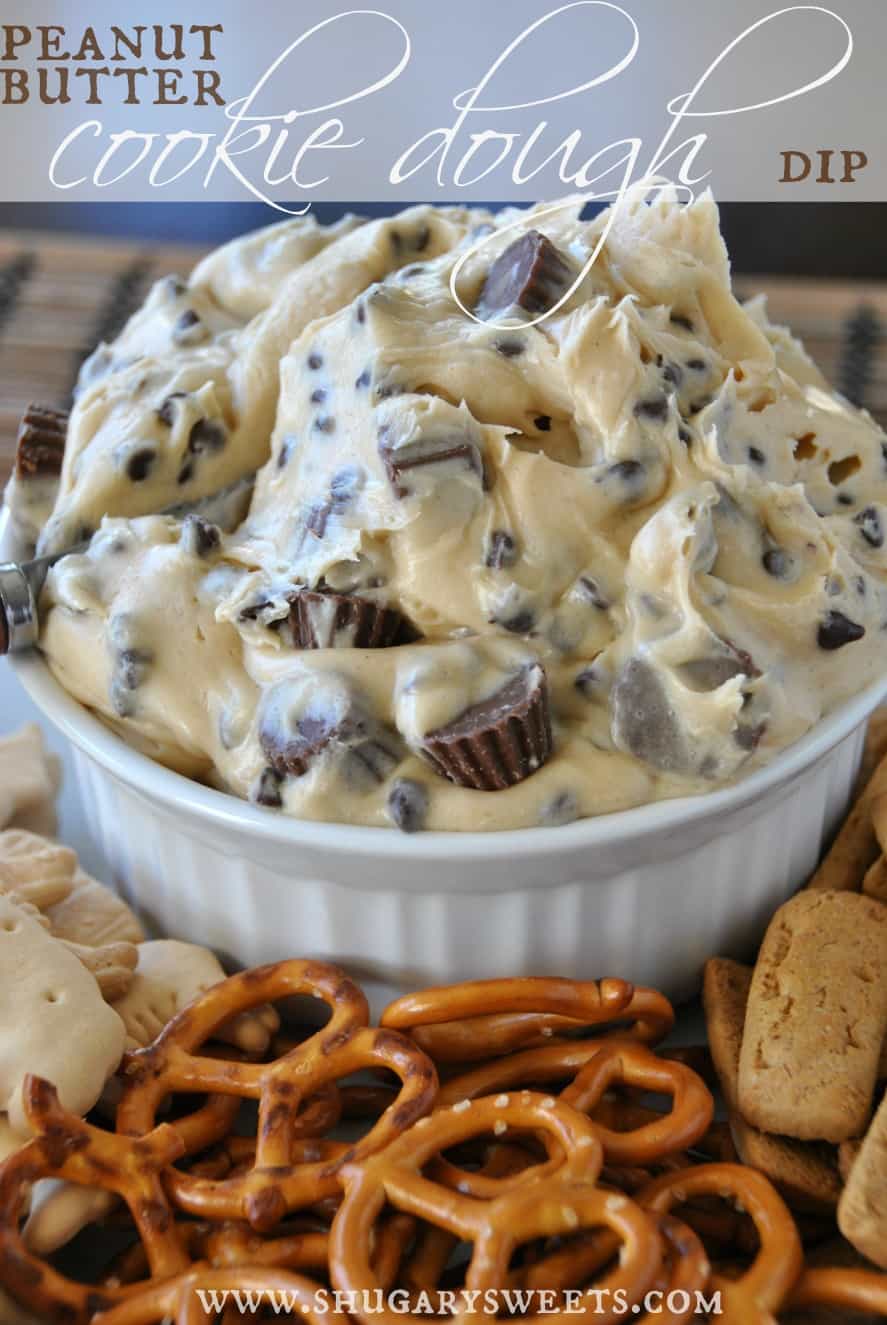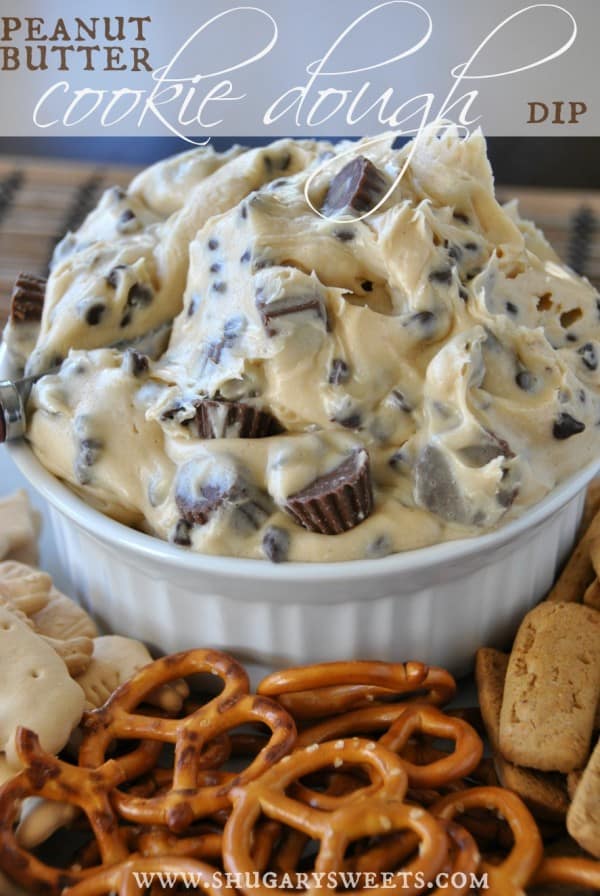 Reese's Peanut Butter Dip: this is one of my most popular recipes, because it's amazing!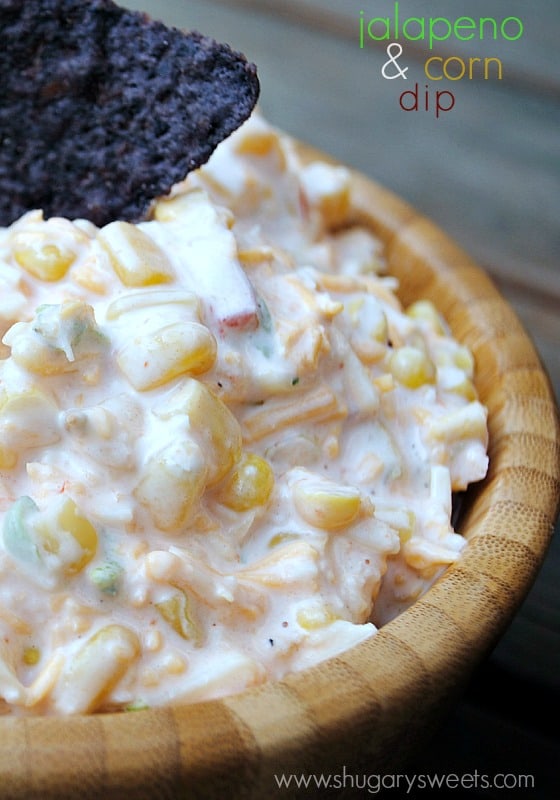 Jalapeno Corn Dip: an easy, savory dip for your salty pleasure!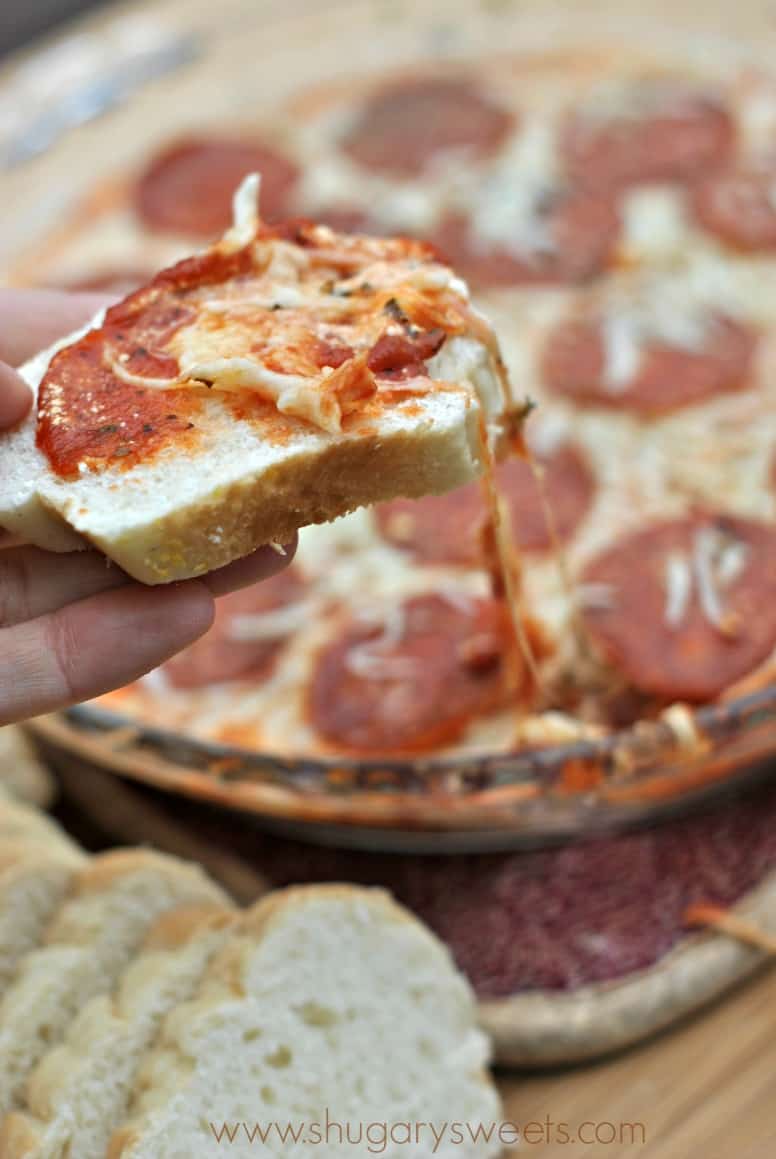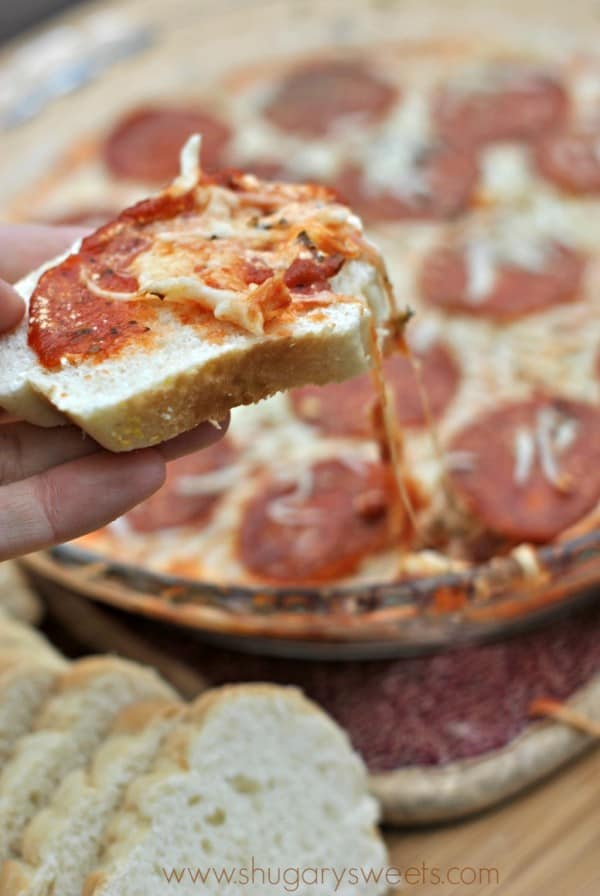 Pepperoni Pizza Dip: true story, we've had this as dinner. Don't judge.
If you love today's dip, here are some great recipes from my friends: