Cherry Cheesecake Dip delivers all the delicious flavor of cheesecake in an easy dip. Serve it as a snack or dessert with plenty of cookies and pretzels for dipping!
Need more sweet dip ideas? This Cherry Chocolate Chip Cheeseball can be served as a dip OR shaped into a cheeseball! The perfect party food.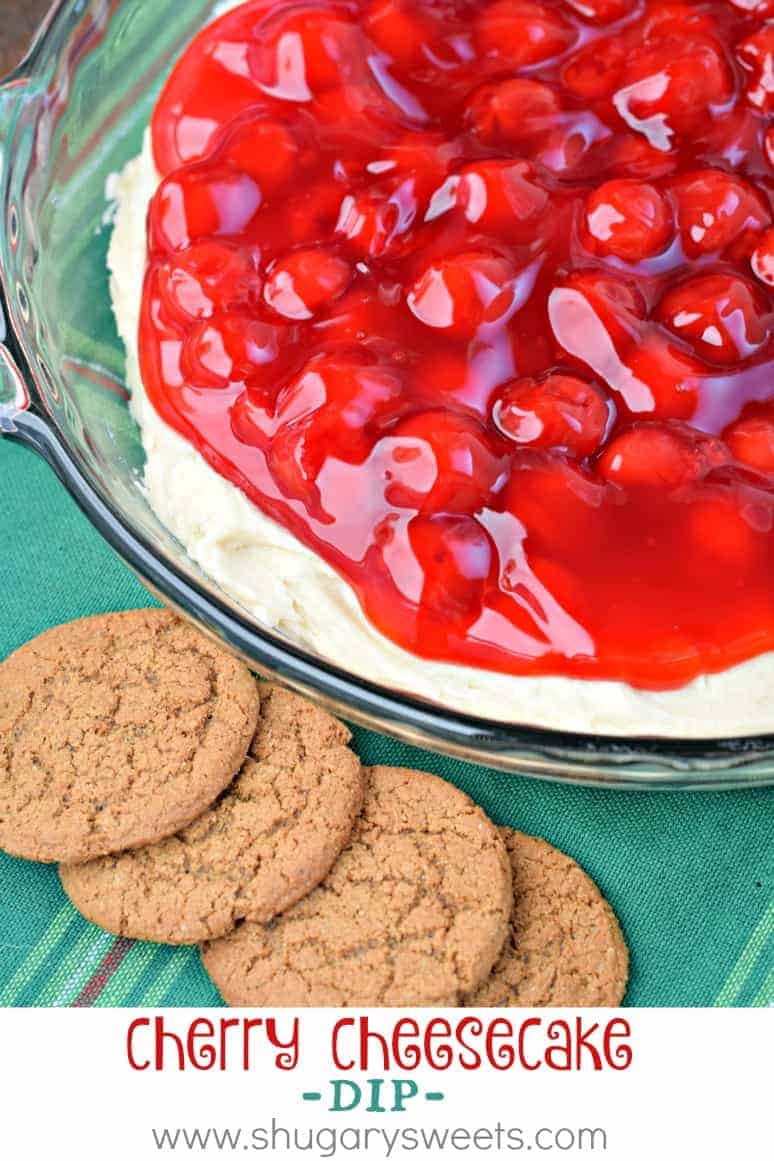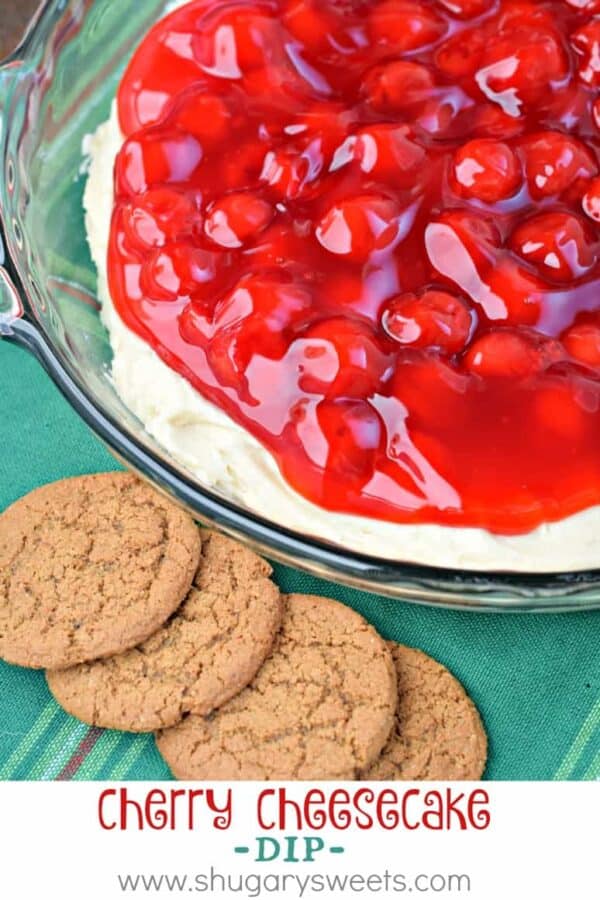 Serve as a Dessert Dip
Dessert dips are the ideal sweet treat for any party or get-together.
Easy finger food dessert!
No dealing with slicing and serving.
Enjoy with all kinds of cookies, pretzels or crackers.
It's everything you love about cheesecake but quicker and easier to make.
This Cherry Cheesecake Dip is ideal for those last minute dessert emergencies. You can pull it together in minutes, then let it chill until dessert time. No baking or overnight chilling required.
Everyone raves over the creamy tangy cream cheese filling paired with juicy cherries. It keeps everyone coming back to the dessert table for another taste!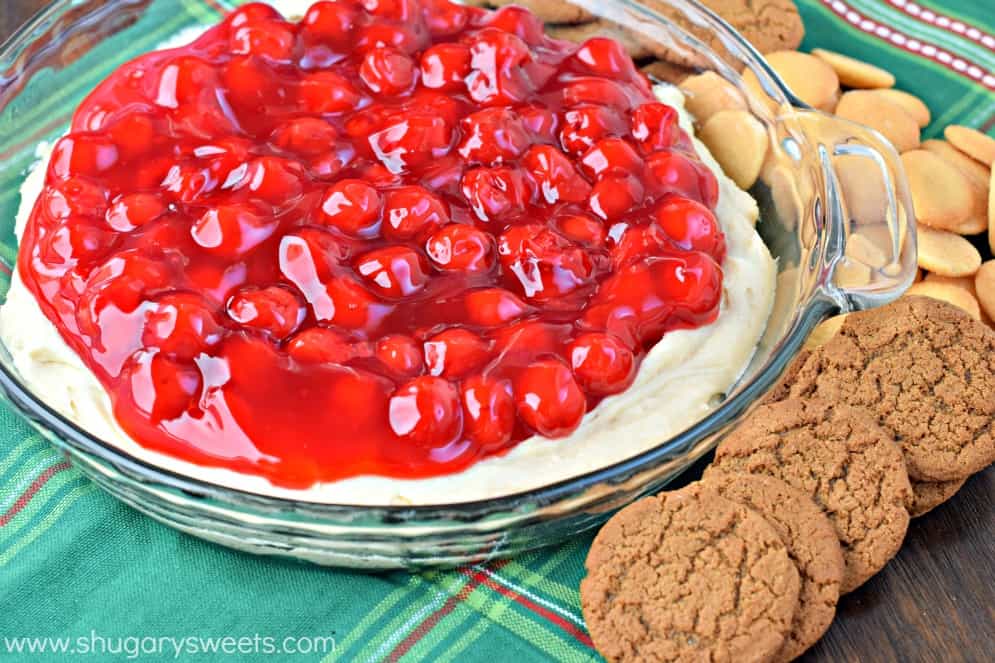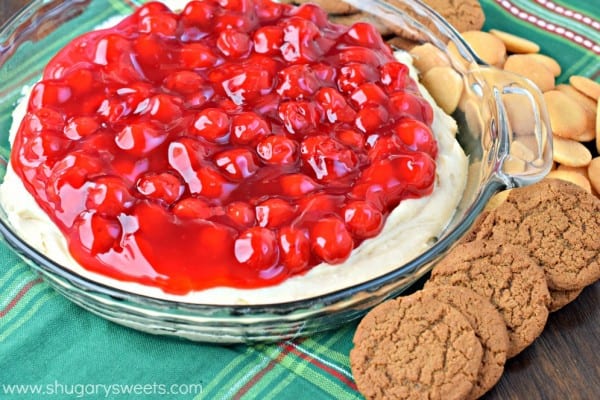 Ingredient Notes
Brown sugar is dissolved in melted butter to give the dip a richer flavor and caramel notes that elevate the sweetness of the cherries.
Powdered sugar adds additional sweetness while thickening the dip to a smooth, creamy consistency.
Cream cheese provides the base for the dip. Let it soften at room temperature first for best results.
Cherry pie filling is poured over the cream cheese filling to complete this dip. Canned pie filling works beautifully.
Tips and Tricks
Dipper suggestions For an extra fun dipping experience, break up a few ice cream wafer cones to serve on the side. The crunchy cones taste delicious dipping in cheesecake dip! You could use our homemade cinnamon sugar tortilla chips too.
Make ahead: This Cherry Cheesecake Dip can be made up to a day ahead of time. Store it in the fridge and serve cold!
Recipe FAQs
Can I make this cheesecake dip with a flavor other than cherry?
Yes, it's easy to change up the flavor of this cheesecake dip. Simply swap out the cherry pie filling for another fruity pie filling. Blueberry, peach and apple pie fillings would all be delicious.
How do I store leftovers?
Leftover dip can be covered tightly with plastic wrap and stored in the fridge. The dip is best enjoyed within 1 -2 days.
Does this dip have to chill before being served?
The dip can be served right away after adding the cherry topping. We do find that it tastes best when given at least a few minutes to chill in the fridge, but it's not strictly necessary.