Jalapeno Corn Dip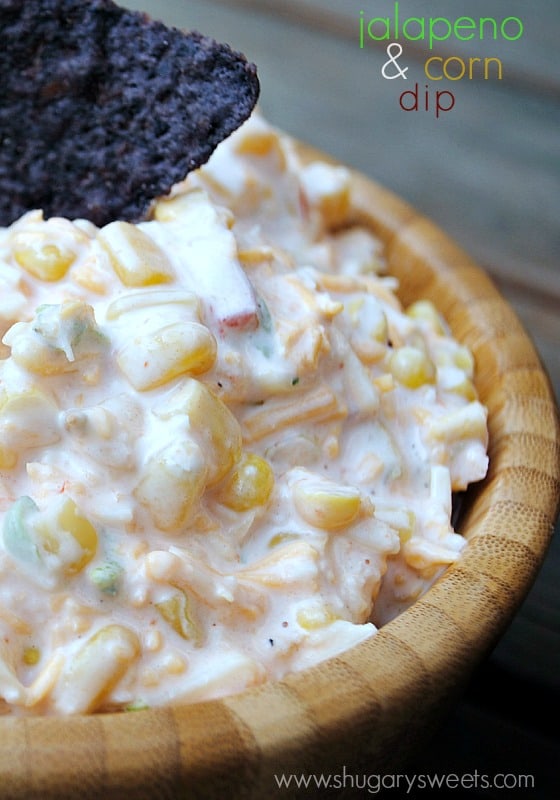 I love having company at my house. Especially people who are not picky eaters. People who love "goopy" things, as my husband would say. This is one of my all time favorite dips. I could eat the entire bowl myself, which is why company is necessary.
I had a great visit with my parents this week (hence the short, non wordy posts this week). But no worries, I'm back in full swing and ready to bake! But first, let me share this company dip with you! It's so easy to throw together and EVERYONE asks for the recipe. Enjoy!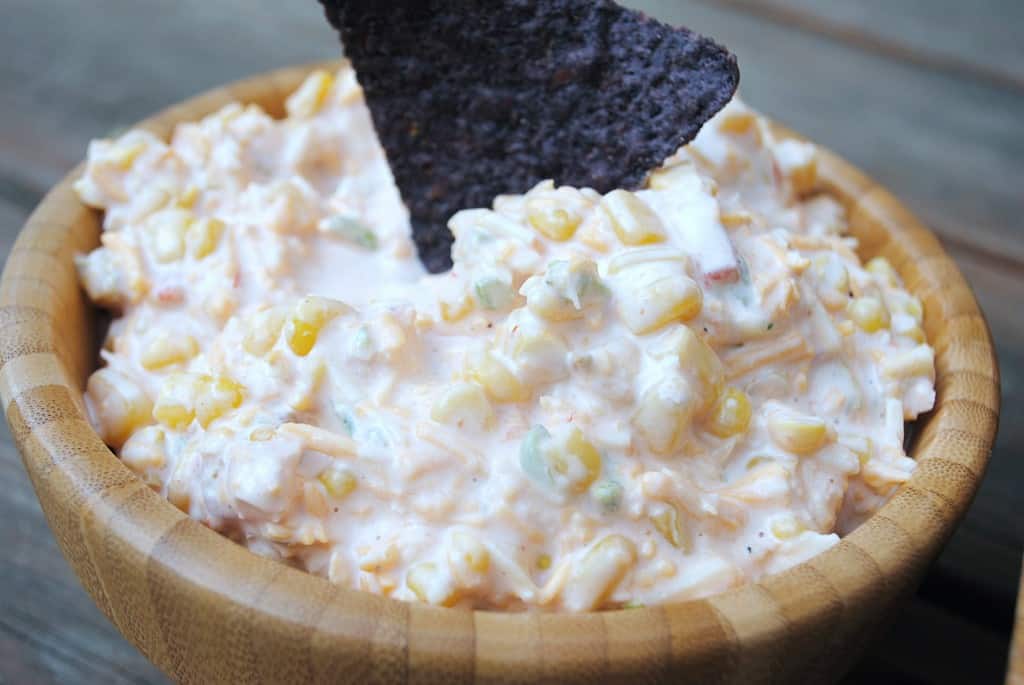 Jalapeno Corn Dip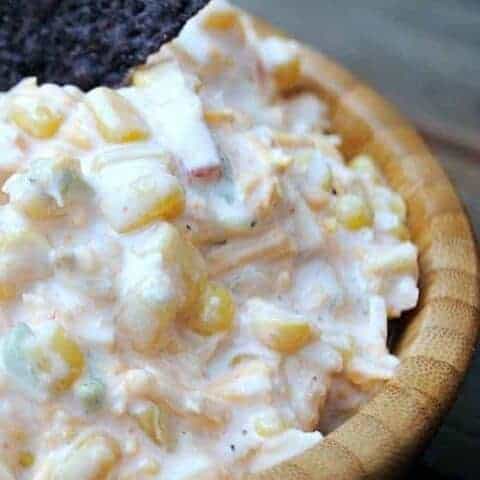 Ingredients
1/2 cup sour cream
1/2 cup mayonnaise (the real stuff)
1/2 cup salsa (or picante)
1/4 tsp black pepper
1/2 tsp garlic powder
2 cups shredded sharp cheddar cheese
14.5oz can sweet kernel corn, drained
2 jalapenos, seeded and chopped
Tortilla chips
Instructions
Mix everything and refrigerate for several hours to let flavors combine. Like a little less spice? Take out the jalapeno. Like a little more? Add more jalapeno and a spicier salsa!
Serve with tortilla chips.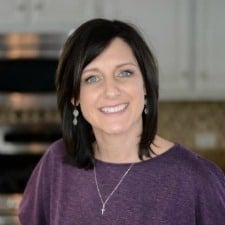 Aimee is a dessert lover (specifically rice krispie treats), workout enthusiast, self-taught foodie, and recipe creator. Her recipes have been featured in over 15 magazines, and her passion is to share her love of cooking with the everyday home cook! Learn more about Aimee.