What's better than a loaf of Cherry Lime Bread? How about two loaves of cherry lime bread? They freeze well and are perfect for sharing, too!
Love this recipe? Sign up for Shugary Sweets email subscription and never miss out again!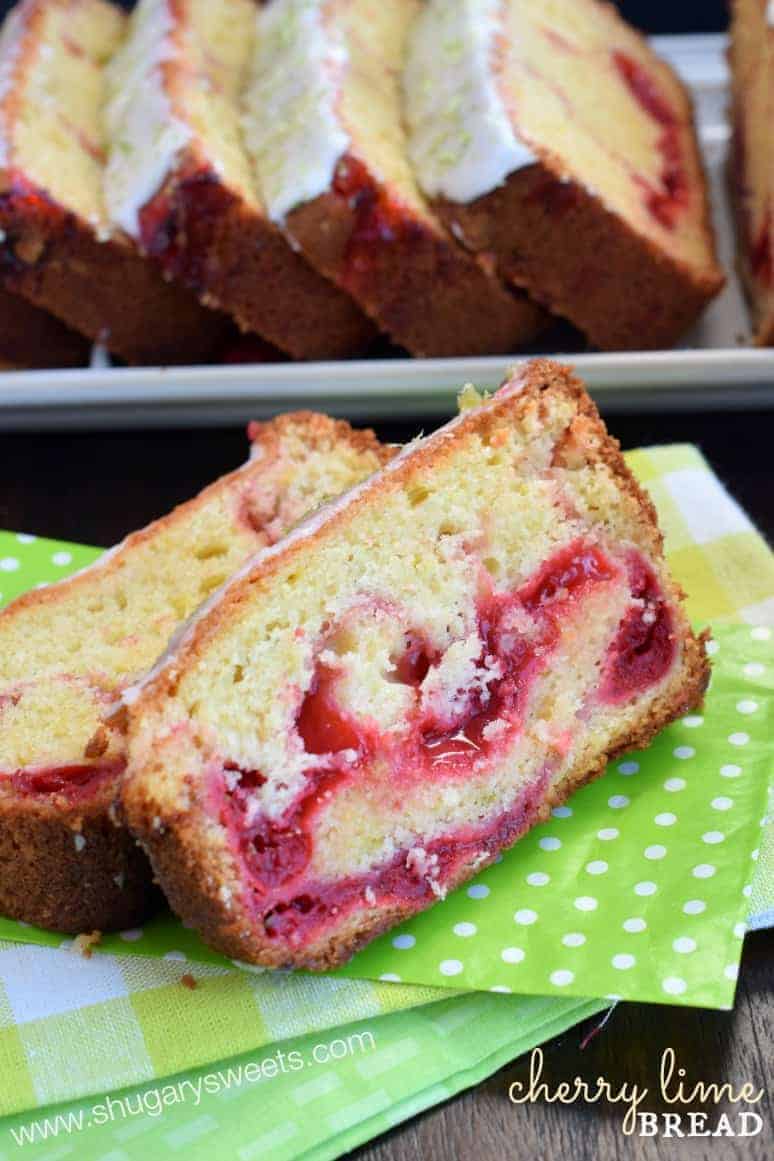 I have a confession. I keep a pretty clean house and I'm proud of it. AND I think I'm raising happy kids.
Why is this a confession? Well, I am personally tired of seeing the memes and comments that messy house= happy children. It's okay to also say clean house= happy children. I don't neglect my kids to keep a clean house. I have just raised them as little children to pick up after themselves. And then, after I have tucked the last child into bed, I spend an extra half hour tidying up. That way, we wake up to a fresh home. Happy mom= Happy children.
I feel like there are debates everywhere about working, staying at home, cleaning, breastfeeding. By making a funny picture about your choice, doesn't mean it's for everyone.
Be confident in how you want to raise your kids, feed your kids, and keep your home. If having a clean house stresses you out…then so be it. But for me, I find comfort in sitting on the couch after a long day, knowing my laundry is done and the dishes are clean. Haha. Don't use an excuse "well at least my kids are happy" as why your house is messy. Cause you can have both if you really want it.
I also may be a little obsessive compulsive about my own messes and junk. I don't notice it in other people's houses…but if stuff piles up in my own, it bothers me to no end!
Unless it's dishes. I am an expert dirty dish stacker. I can make them fit into the sink like it's nobody's business. If they fit in the sink, then I don't need to do them right away. It's when they start piling up on the counters that I feel it's necessary to do something.
And by "do something" I totally mean get my husband involved.
But, I pay in treats. Like this delicious Cherry Lime Bread. I made four loaves of it one day, all in the name of recipe testing! I had to make sure it was perfect. Granted, I made a few dishes that day, but the reward was sweet. Literally.
And this bread is so easy to freeze too. I wrap it up in foil then place it inside a large gallon sized ziploc bag. I usually toss them in there with the glaze on. But, if you want it to LOOK pretty when you serve it, then add the glaze fresh after thawing. A frozen glaze thaws in a not so pretty way (it becomes almost clear).
So, tell me…do you keep a clean house? I don't judge, promise!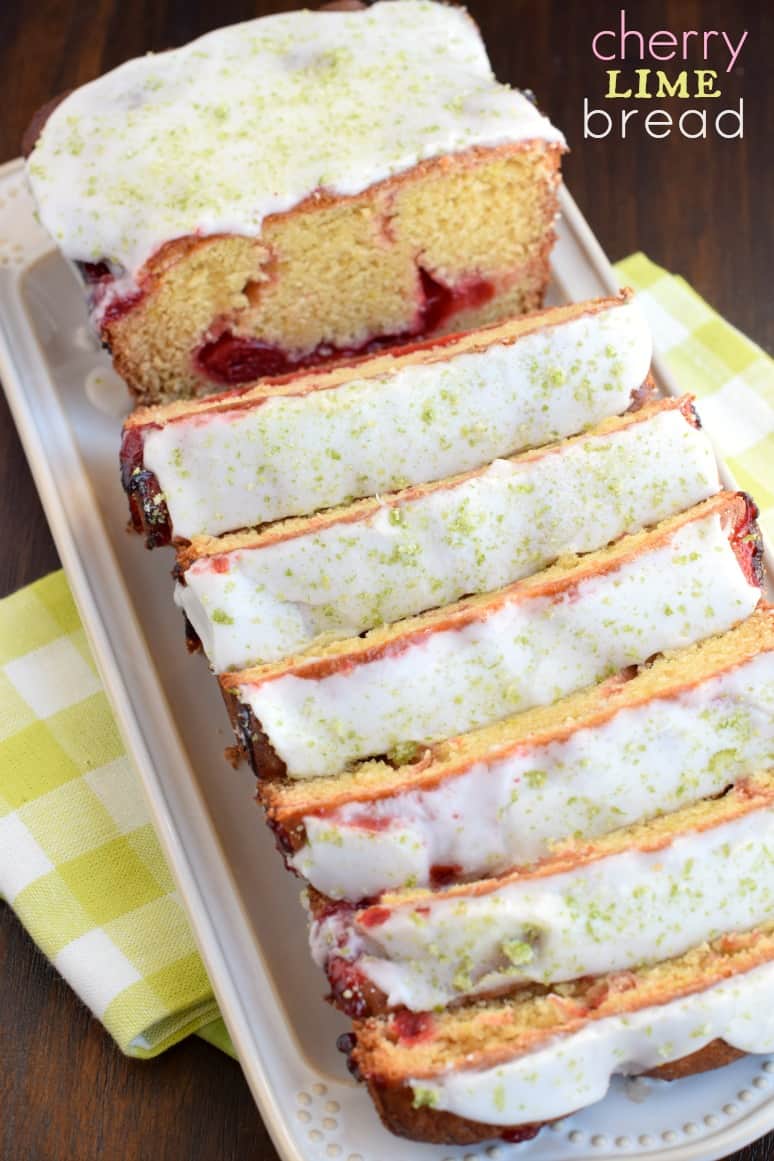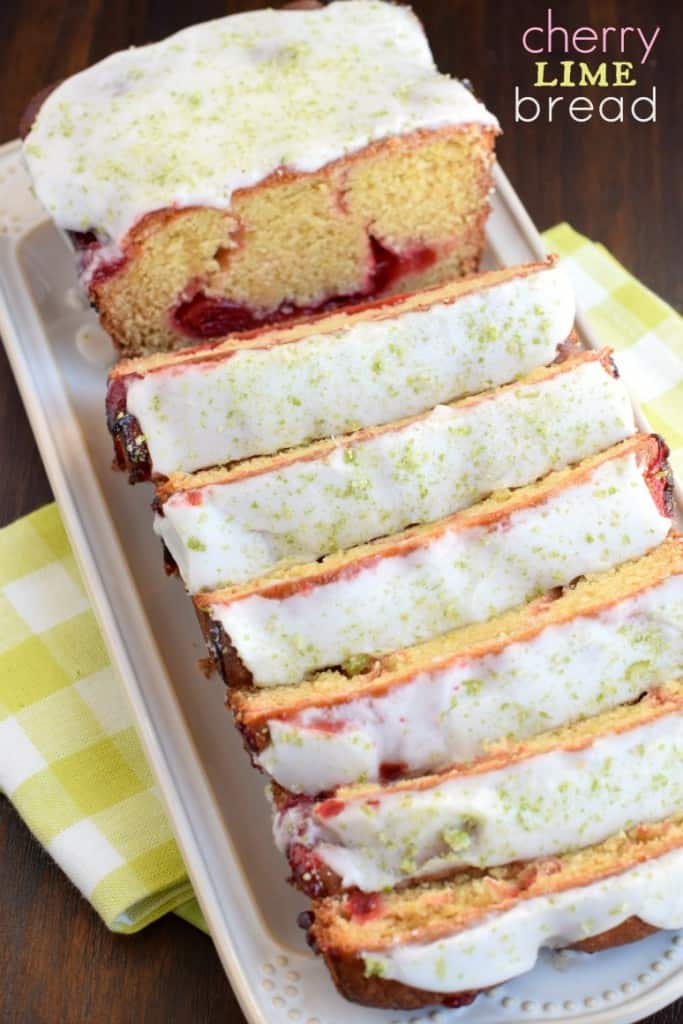 Connect with Shugary Sweets! Be sure to follow me on my social media, so you never miss a post!
Facebook | Twitter | Google+ | Pinterest | instagram | Bloglovin'
Sign Up to receive an email in your inbox for each new recipe:
Yield: 2 loaves
Cherry Lime Bread
Total Time
1 hour
15 minutes
Quick breads are delicious, especially this Cherry Lime Bread with sweet lime glaze. Perfect for freezing too!
Ingredients
For the bread:
3/4 cup unsalted butter, softened
1 1/2 cup granulated sugar
3 large eggs
1 tsp vanilla extract
3 cup all-purpose flour
2 tsp baking powder
1 1/2 tsp baking soda
1/2 tsp kosher salt
2 limes, zested (save juice)
1 1/2 cup sour cream
1 can (21 oz) cherry pie filling
For the glaze:
3 cup powdered sugar
3 limes, juiced
1 lime, zested
1 tsp granulated sugar
Instructions
In a large bowl, beat butter and sugar together. Add eggs, one at a time. Beat in vanilla. Add vlour, baking powder, baking soda, salt and lime zest. Slowly beat in sour cream.
Grease two 9inch loaf pans generously. Spoon over half the batter evenly to each pan. Divide pie filling evenly between pans, spooning it over the batter. Top with the remaining bread batter. It's okay if it doesn't cover the cherry filling completely.
Bake in a 350 degree oven for 60-70 minutes. Remove and cool on a wire rack for 10 minutes. Then remove from pan and cool completely before adding glaze.
For the glaze, whisk the powdered sugar with lime juice until smooth. Pour over tops of bread. In a small bowl, combine the lime zest with granulated sugar until crumbly. Sprinkle over glaze. Allow to set about 15-20 minutes before wrapping. ENJOY.
Love sweet breads? Here are a few of my favorites: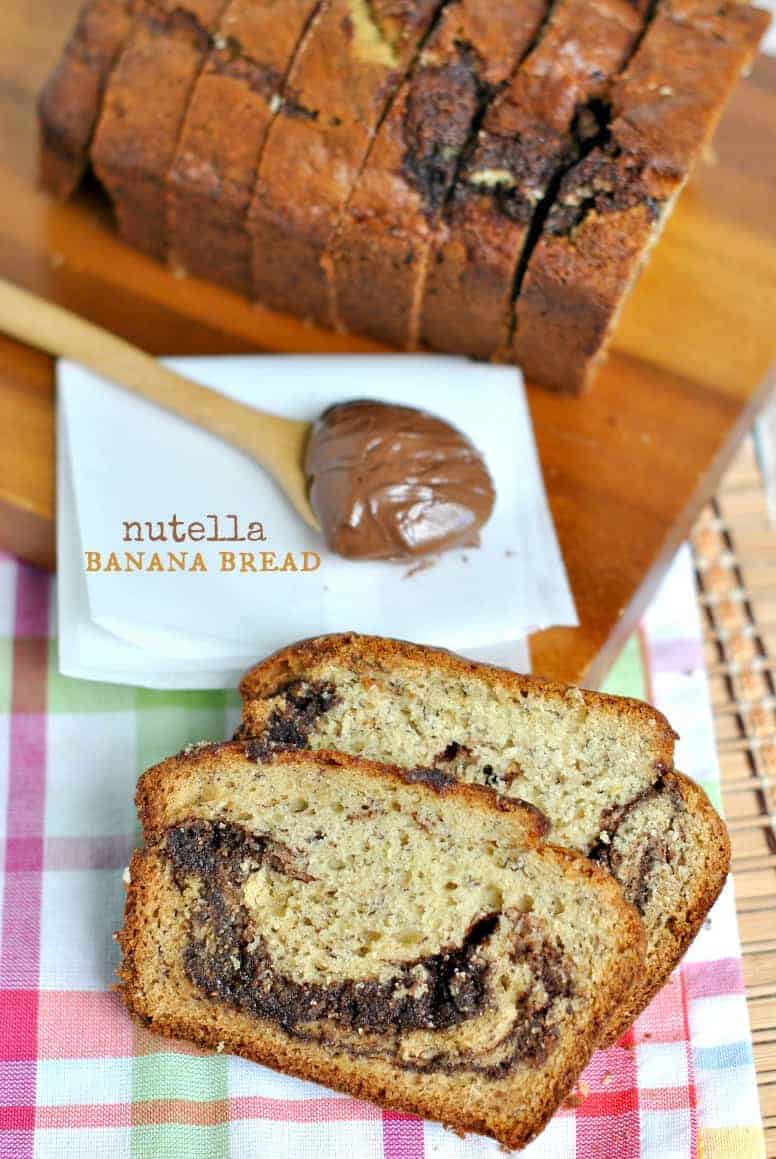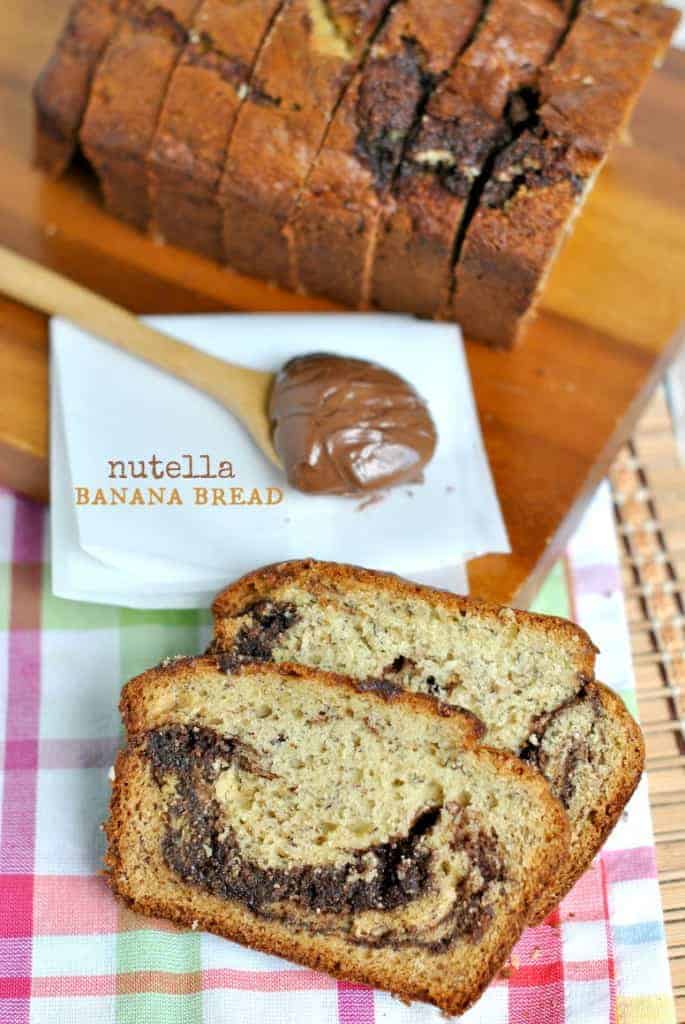 Nutella swirled Banana Bread: such a delicious treat for breakfast or dessert!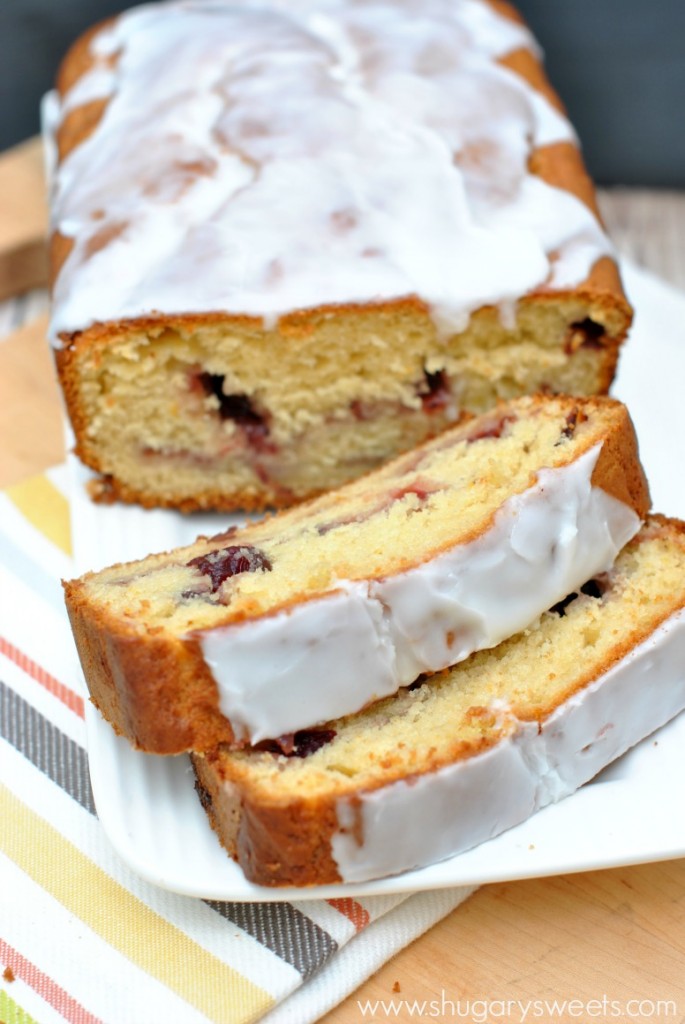 Cranberry Orange Bread: another delicious quick bread with a sweet citrus glaze!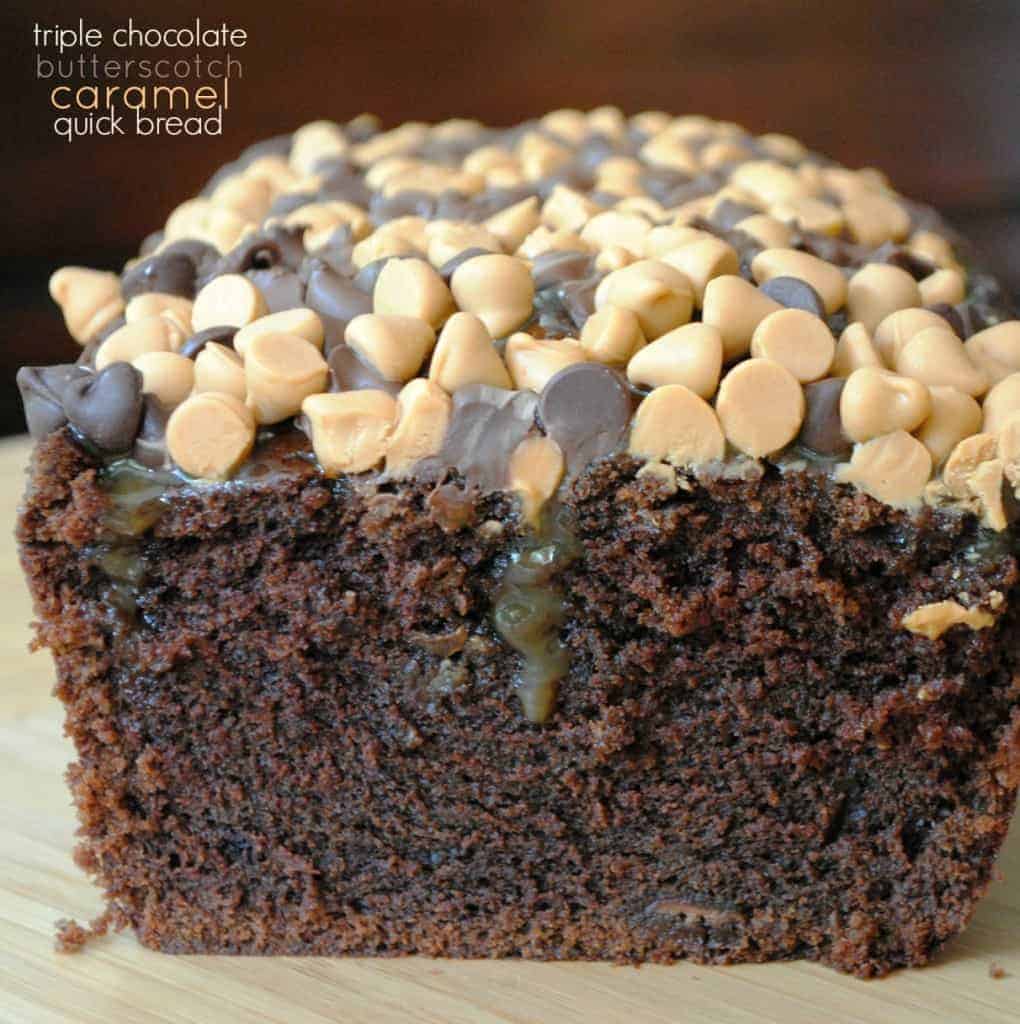 Triple Chocolate, caramel, butterscotch bread. Need I say more???
Here are a few of my favorite Sweet Breads from my friends: