Delicious and easy, this Classic Banana Bread Recipe has been in our family for years. Moist, easy to make, and freezer friendly!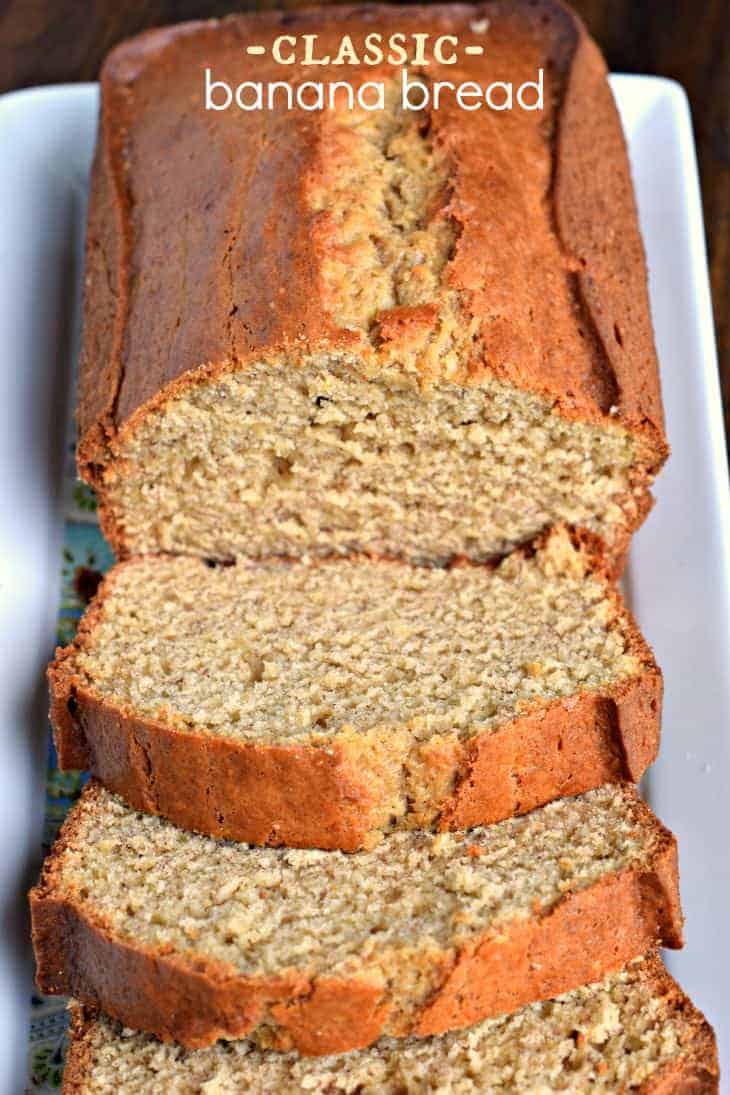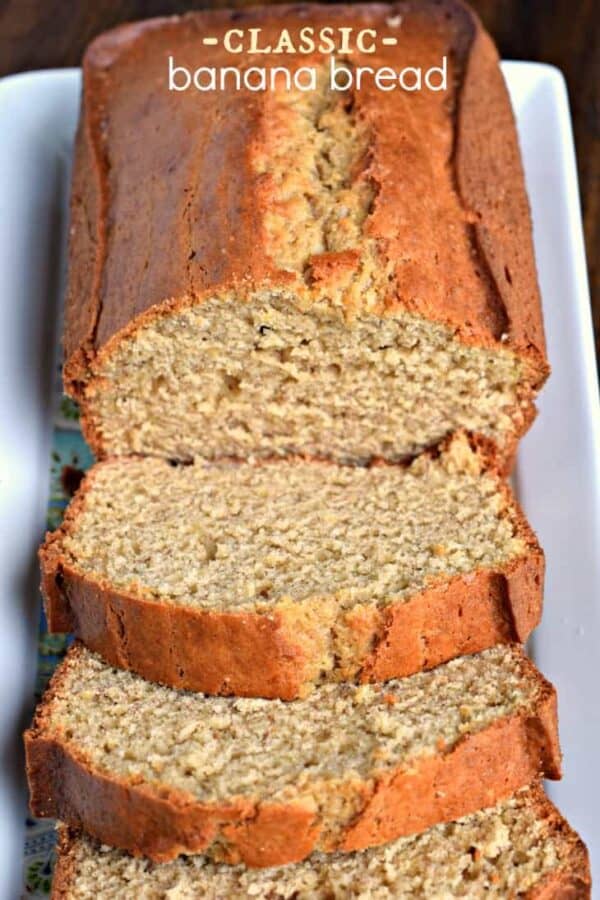 An Old Fashioned Banana Bread
Banana Bread is one of those classic treats that everyone should have a go-to, killer recipe.
I've been making mine this way since high school….when my mom handed me her recipe one day and asked me to bake some bread.
Not sure where her recipe came from? Grandma? Betty Crocker? But, it's truly been in our family for decades..
Depending on my mood, I'll toss in some chopped walnuts for a little crunch. I personally prefer my Banana Bread with nuts, however, my family prefers it nut-free. Sometimes I say screw the family, momma's making it her way…but not often, LOL.
Love banana bread? Our moist sour cream banana bread has become a new favorite!
How to Make Banana Bread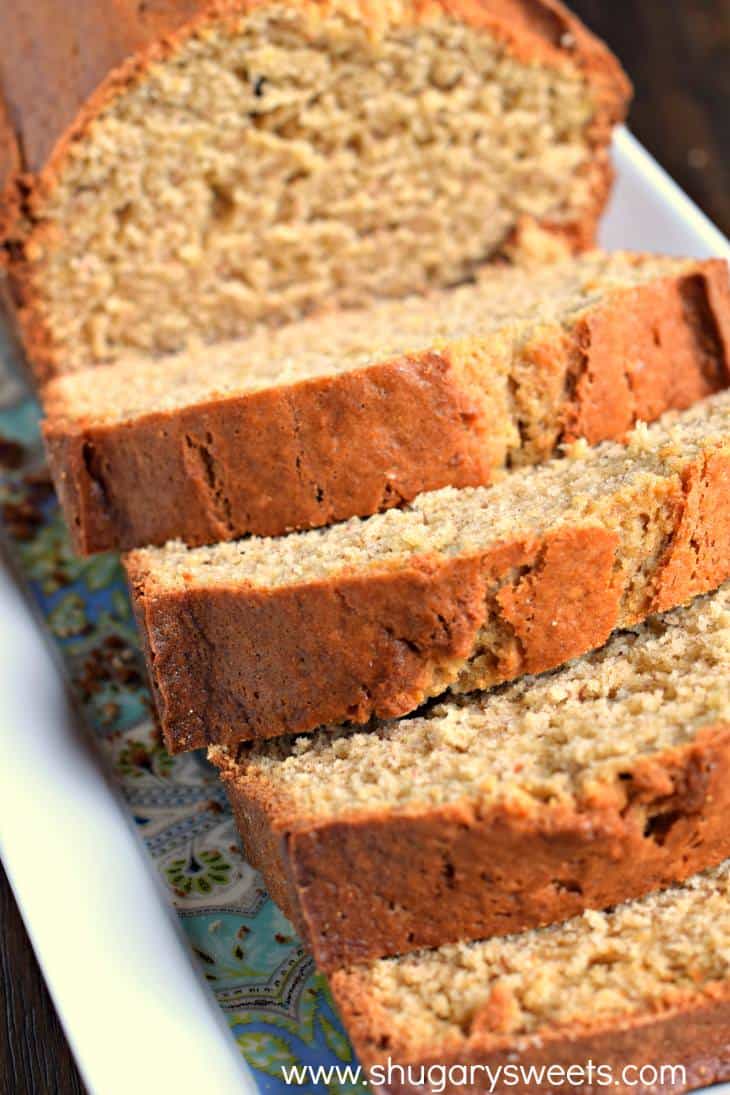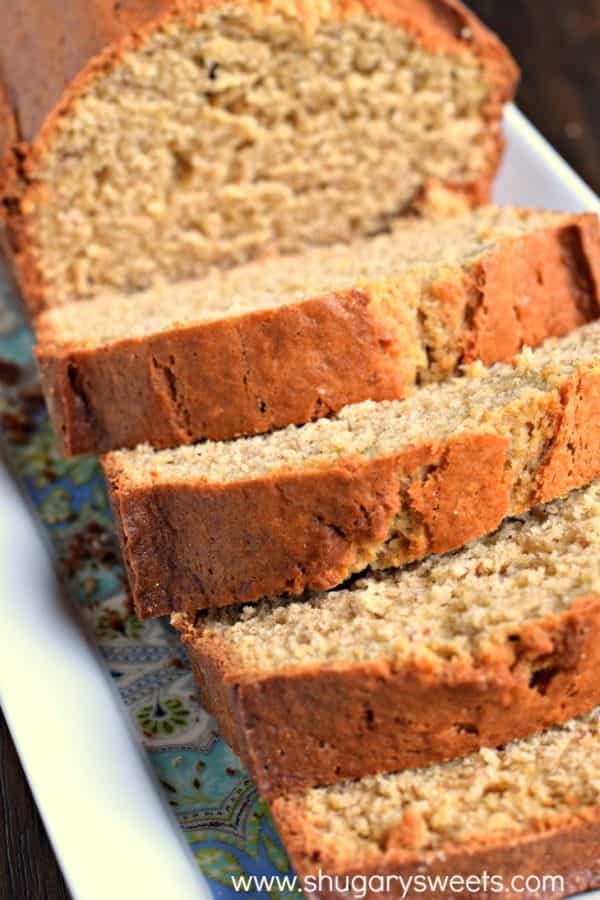 Step 1: Preheat oven to 350 degrees F. Grease and flour two 9-inch loaf pans. Very important!
Step 2: Beat butter with milk and sugar until blended. Add eggs and banana and combine completely. Add dry ingredients and mix well.
Step 3: Pour into prepared baking pans and bake for one hour.
Step 4: Remove from oven and cool in pans for ten minutes. Remove and cool completely.
TIP: Banana Bread is best when eaten cooled…or the NEXT DAY!
How to store Banana Bread
This recipe makes two loaves, which is great for my big family. But if two loaves of bread is too much to enjoy within a few days, freeze it!
Wrap the bread in foil and slide into a ziploc freezer bag. You can store for several months.
Thaw overnight and enjoy.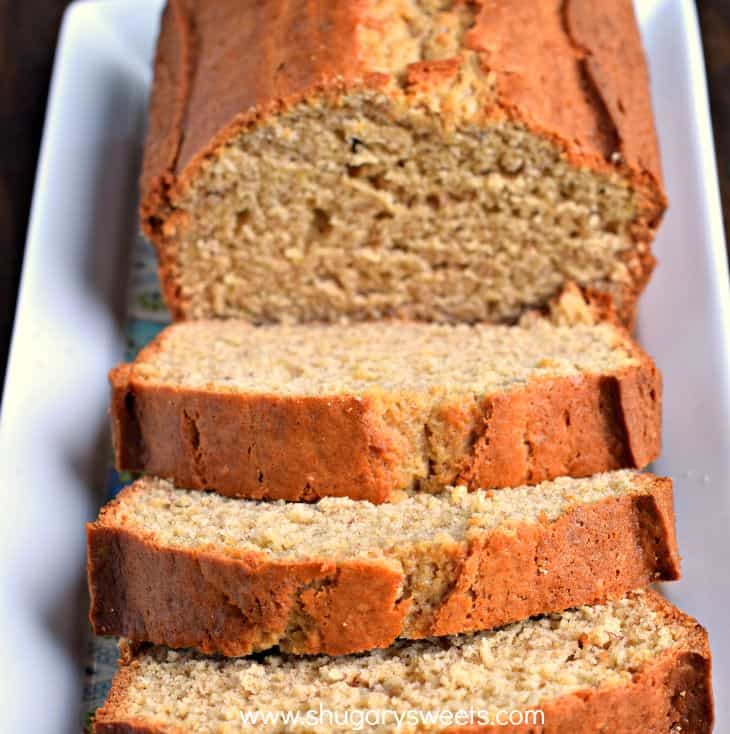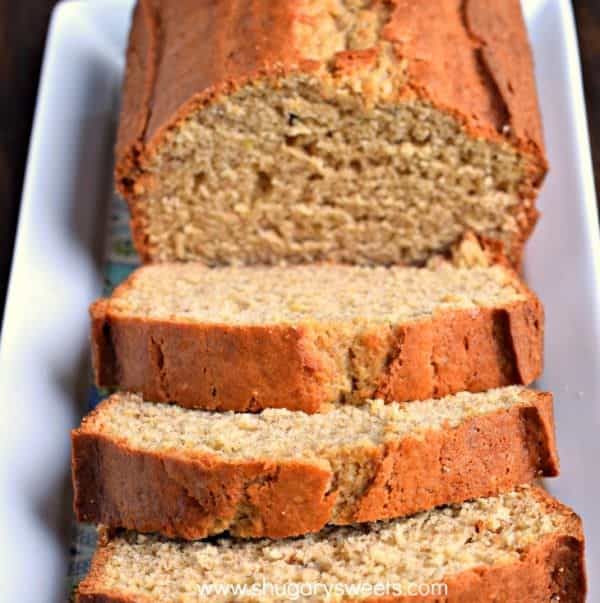 How to serve Banana Bread
I have one question though….are you a butter fan?
I grew up spreading butter on my banana bread, and have only recently found out that not everyone agrees with this strategy of eating. I think the butter enhances the flavor, and I can't imagine eating PLAIN bread.
So….butter or no butter?
Can I make Banana Bread muffins?
Chocolate Banana Muffins Recipe
Cinnamon Streusel Banana Muffins Recipe
More Banana Bread Recipes