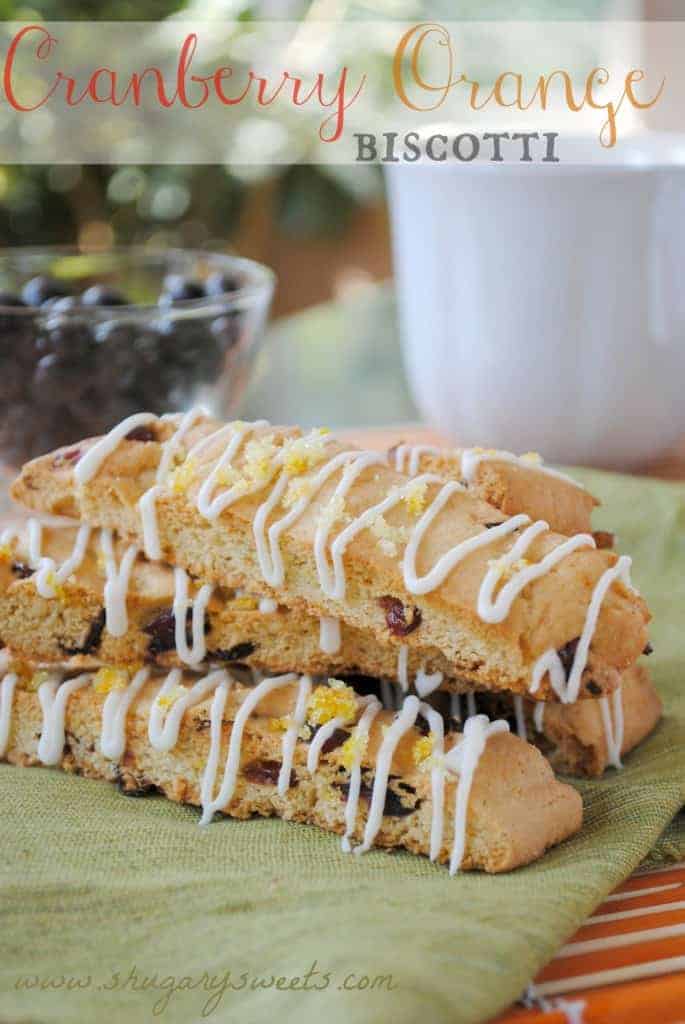 And the biscotti obsession continues.
I think I told you several months back (okay, it was May) that I had made three different flavors of biscotti for some company one weekend. This is the third flavor I made. Sorry it took so long to share, I'm sure you were on the edge of your seat waiting….
I have made it TWICE since that weekend with friends, it's so easy to put together, and I love the flavor combination. It helps having crunchy sugar and white chocolate drizzled on top!
Biscotti keeps well in a covered container or ziploc freezer bag. I tend to store mine in a ziploc bag with all the air pressed out. It has lasted for over a week. Probably could last longer, but I eat it all up before I can test that theory!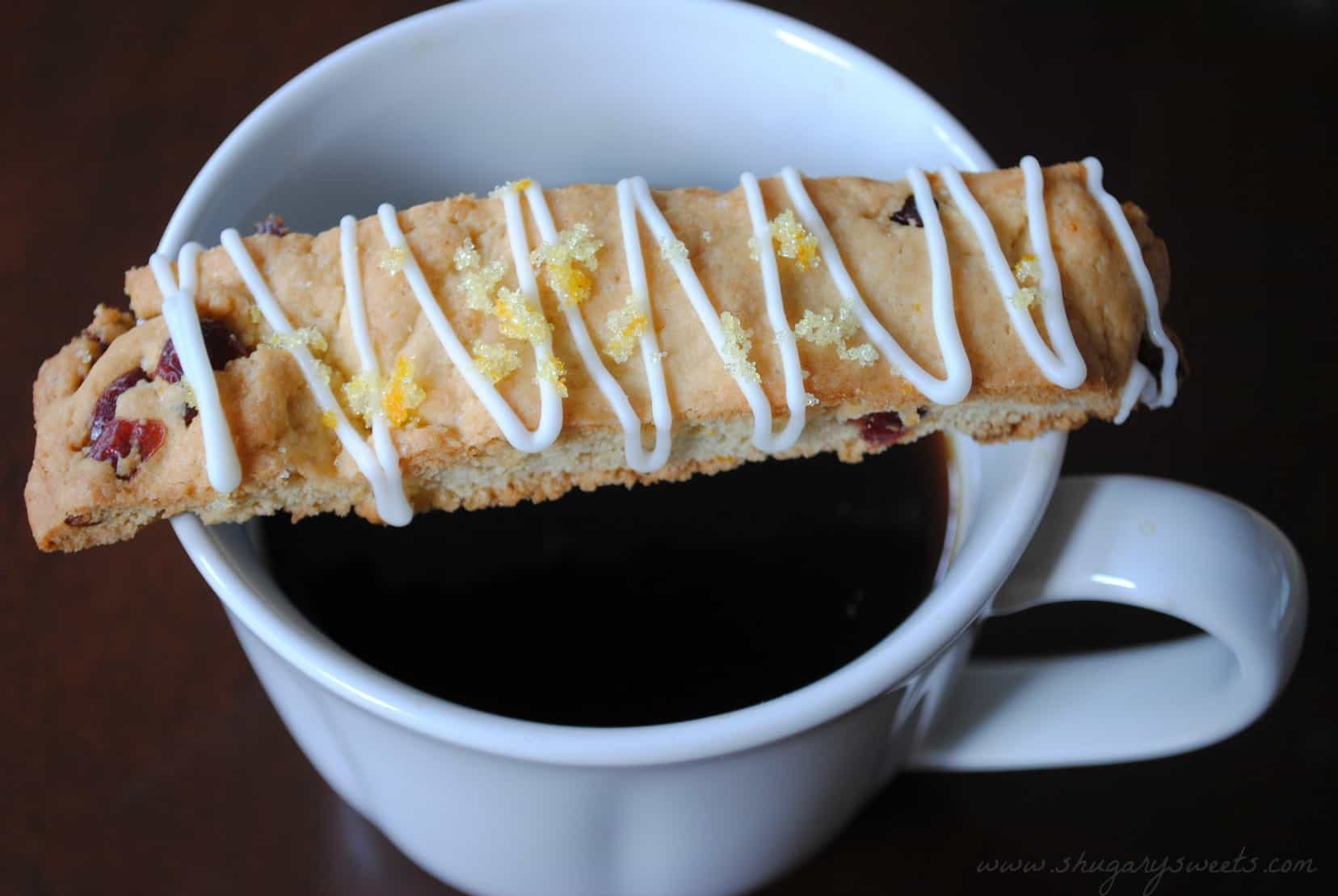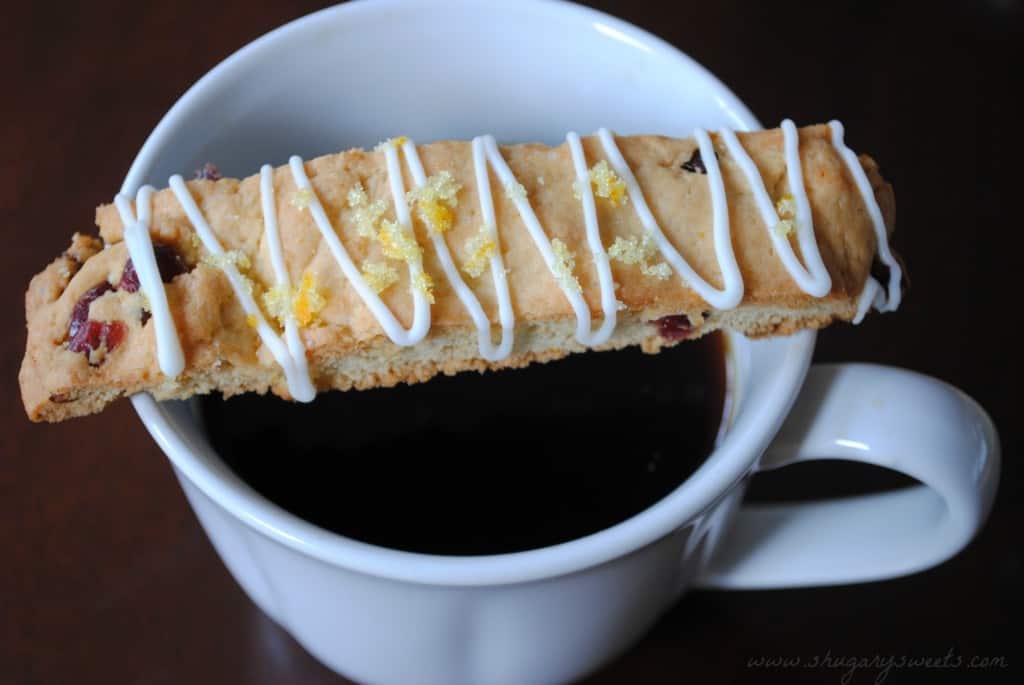 The crunchy biscotti with the chewy Craisins, combined with orange zest and white chocolate are a decadent treat for your morning coffee! ENJOY!
Like this Cranberry Orange Biscotti Recipe? You may also enjoy these recipes….
Snickerdoodle Biscotti– cinnamon and pecans gives this crunchy biscotti a great depth of flavor!
Turtle Biscotti– do you even need a description? Caramel, nuts, chocolate, oh my!
Chocolate Peppermint Biscotti– chocolate biscotti dipped in white chocolate with a generous sprinkle of peppermint candy canes!
Pumpkin Spiced Biscotti– spicy pumpkin biscotti dipped in a spiced white chocolate coating- Thanksgiving treat!
OR
Check out my Pinterest Board: Breakfast Table Goodies
Linked To: Totally Tasty Trick or Treat  Talent Show  Lil Luna  36thAvenue