Start your day with these heart healthy Banana Nut Pancakes! Packed with flavor, you won't miss the flour!
**This post is sponsored by Fisher Nuts. I am excited to be partnering with them this year and bringing you all some delicious recipes! **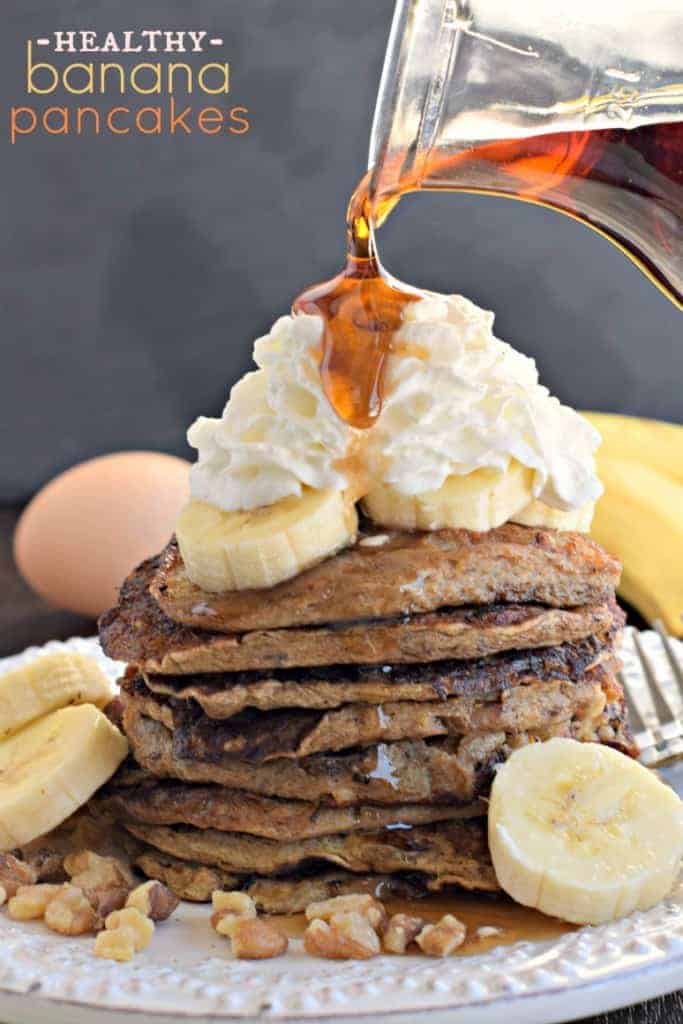 I made a resolution at the beginning of the year to bring you more healthy recipes to the blog each month! It seems only fitting since February is heart health awareness month, that I share these stunning pancakes.
You may be eyeing them and thinking…they look weird.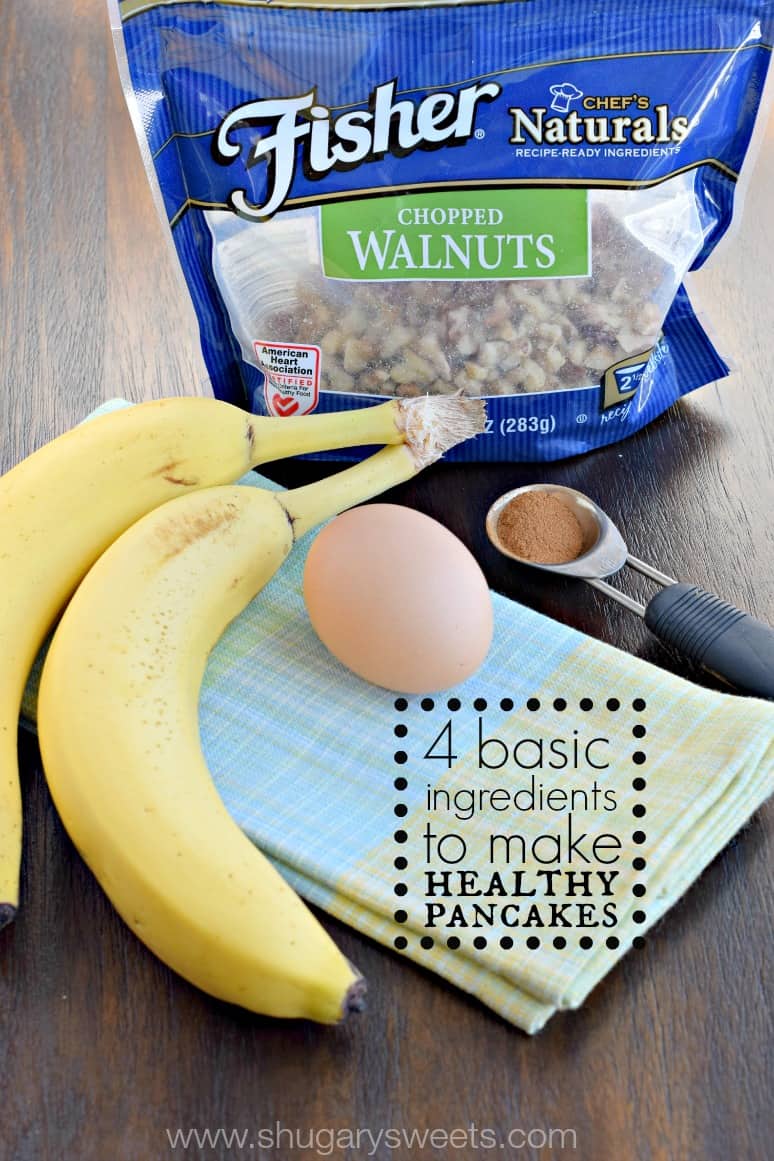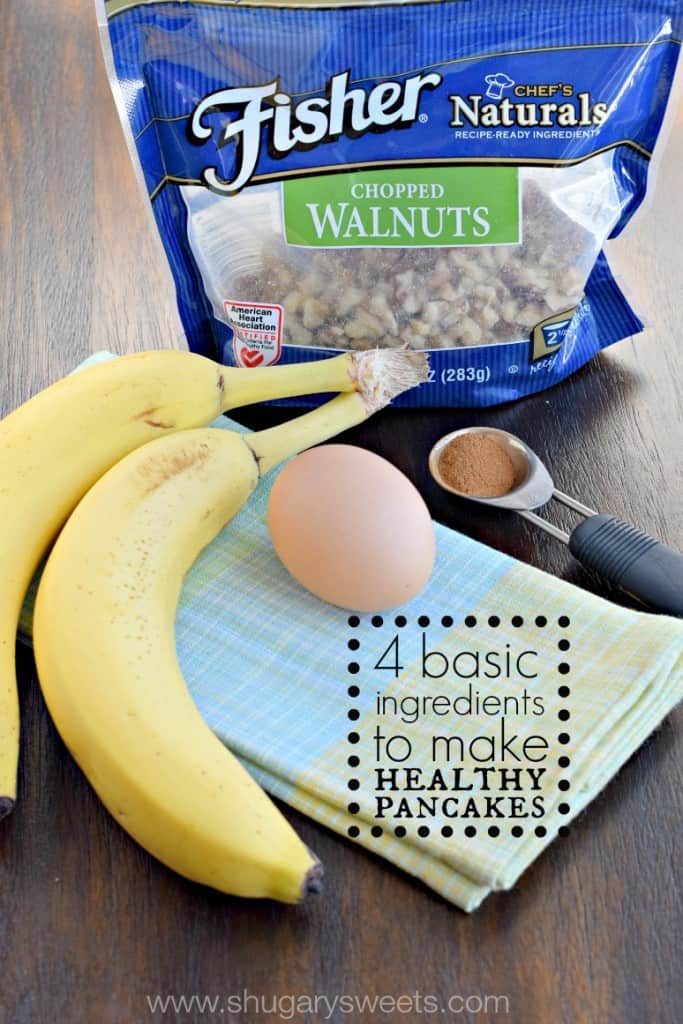 Okay, you're right. These are those crazy 2 ingredient pancakes. Did you know such a thing existed??? Just beat together two bananas and an egg…and voila! Breakfast.
To give these more flavor and texture I added some cinnamon and Fisher chopped walnuts!
Speaking of texture, if you're looking for light and fluffy pancakes, you won't get that with these. These are more dense and if I were to compare them to anything, I would say they taste like the inside of cooked french toast. YUM, right???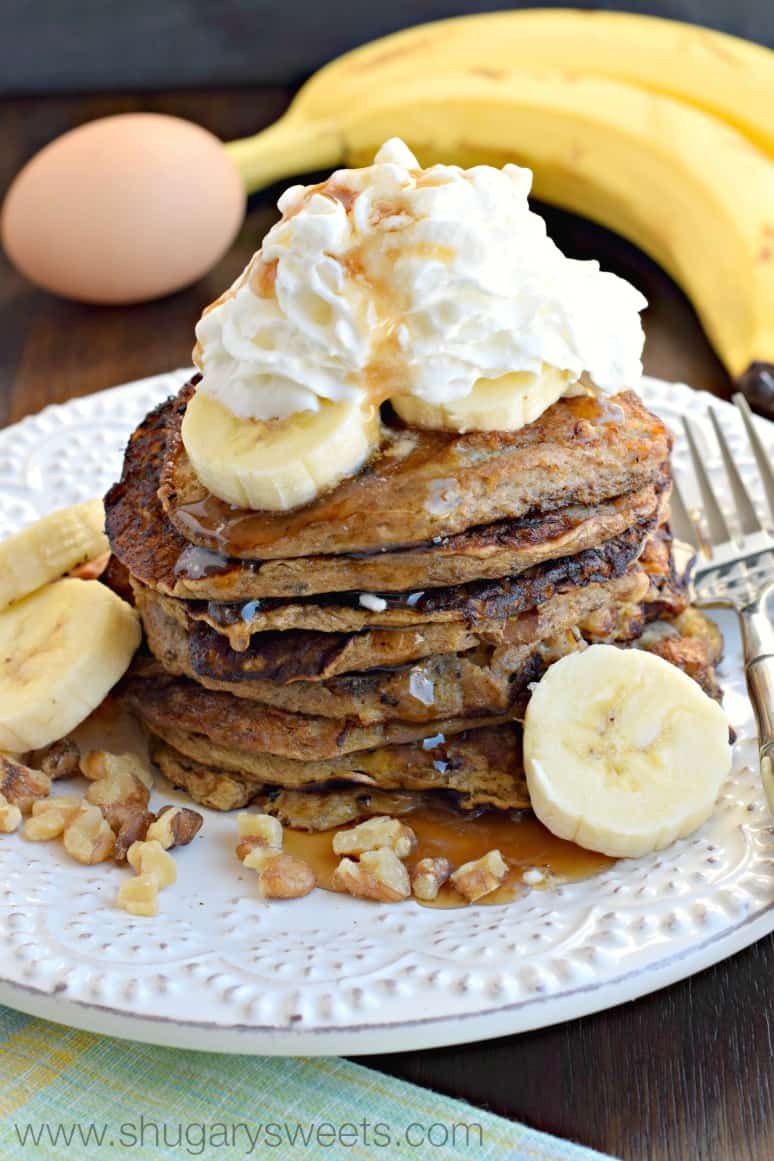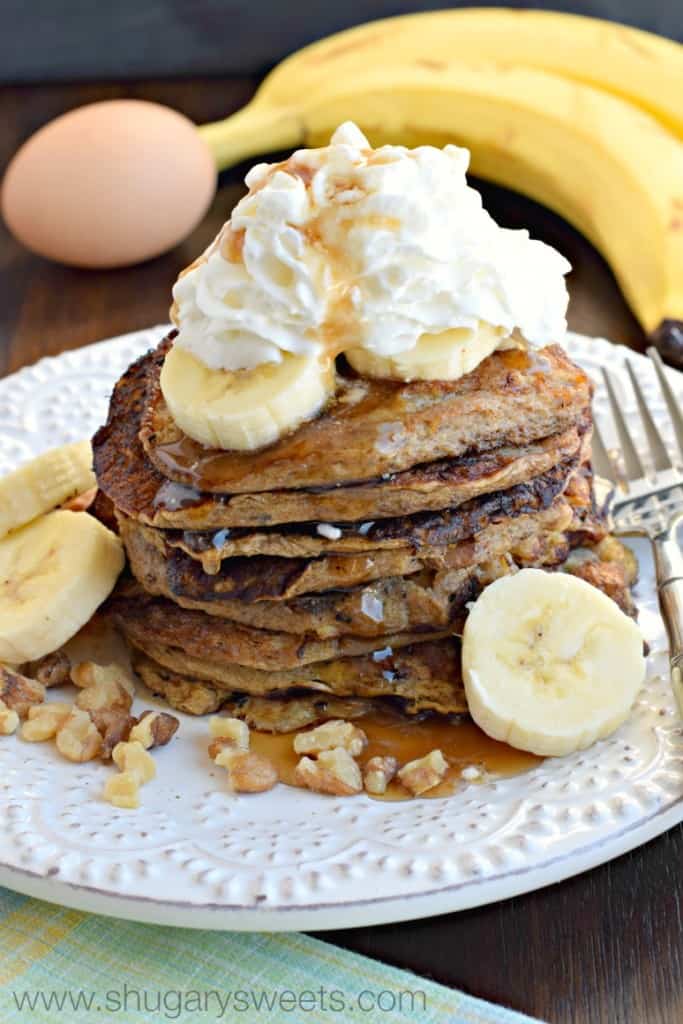 Did you know several studies have reported on the nutritional value of nuts and that they contain higher amounts of mono- and poly- unsaturated (good) fats and lower amounts of saturated (bad) fats. Nuts can also be excellent sources of important vitamins and minerals, such as the antioxidant vitamin E. Adding walnuts to these pancakes just upped the health factor in my book! This breakfast is the perfect fuel you need to start your day…whether you are headed to work, the gym, or the laundry room (hehe)!!
Last year I shared this Almond Pesto Salmon recipe for a heart healthy meal. The crunchy almonds with the tender flaky salmon is a winning combo. Add in the pesto and this meal is packed with flavor, and ready in under 30 minutes!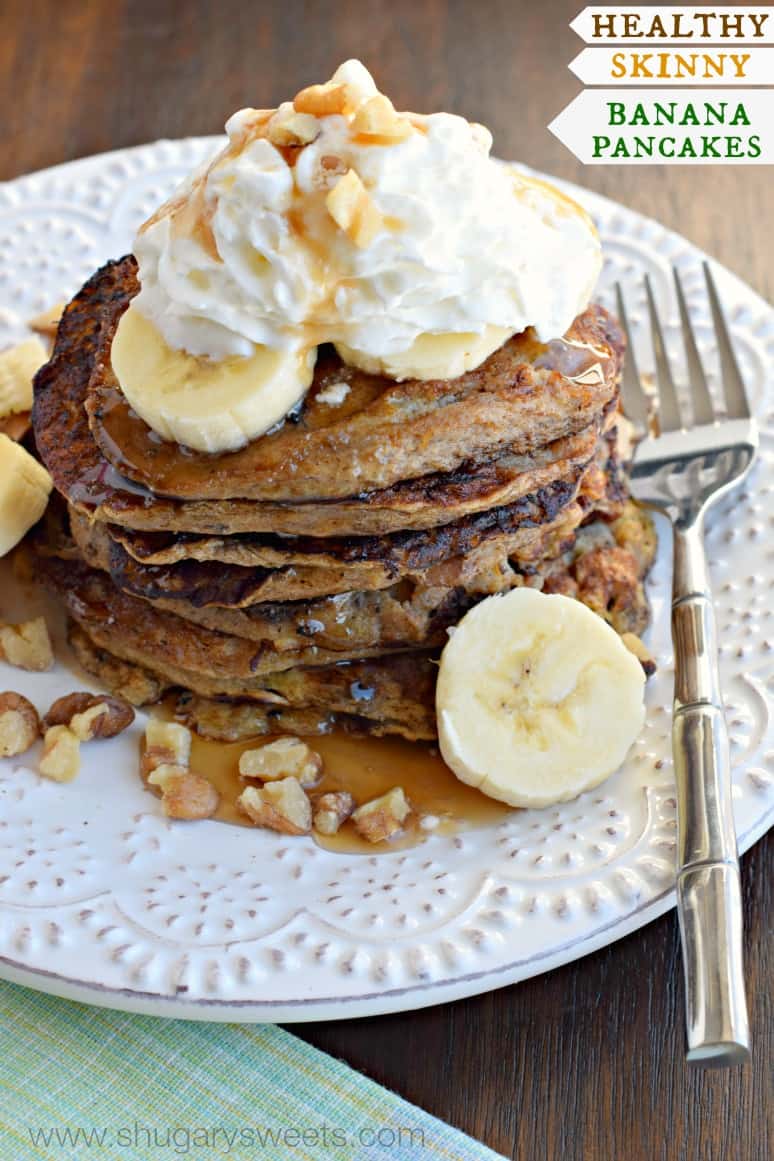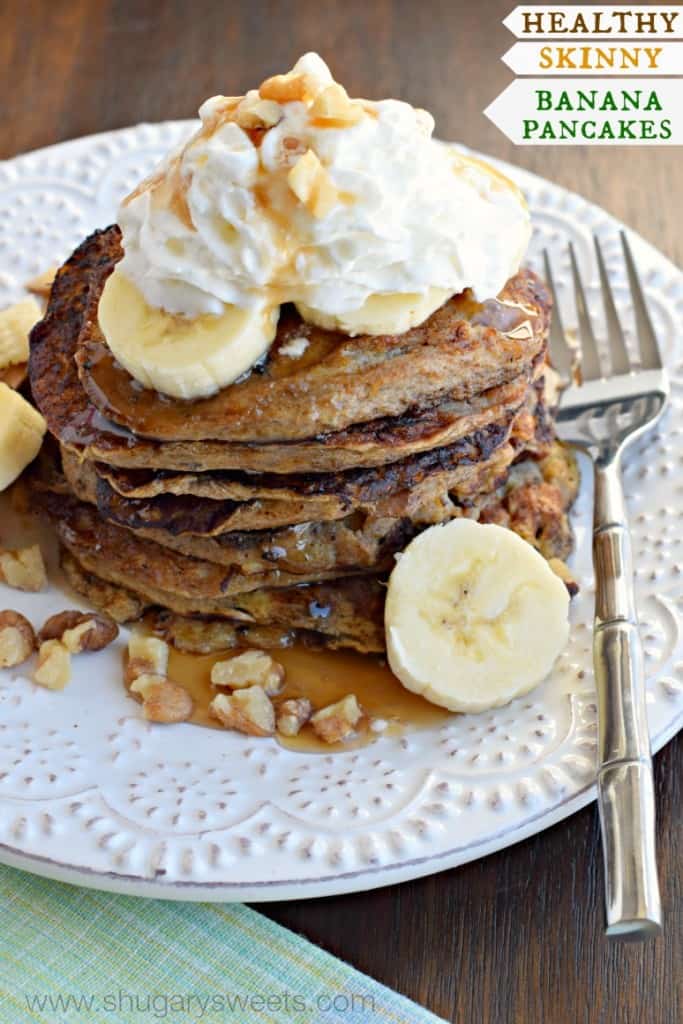 Connect with Fisher Nuts:
website | facebook | pinterest
MORE FISHER NUTS RECIPES:
Looking for more delicious healthy breakfast ideas?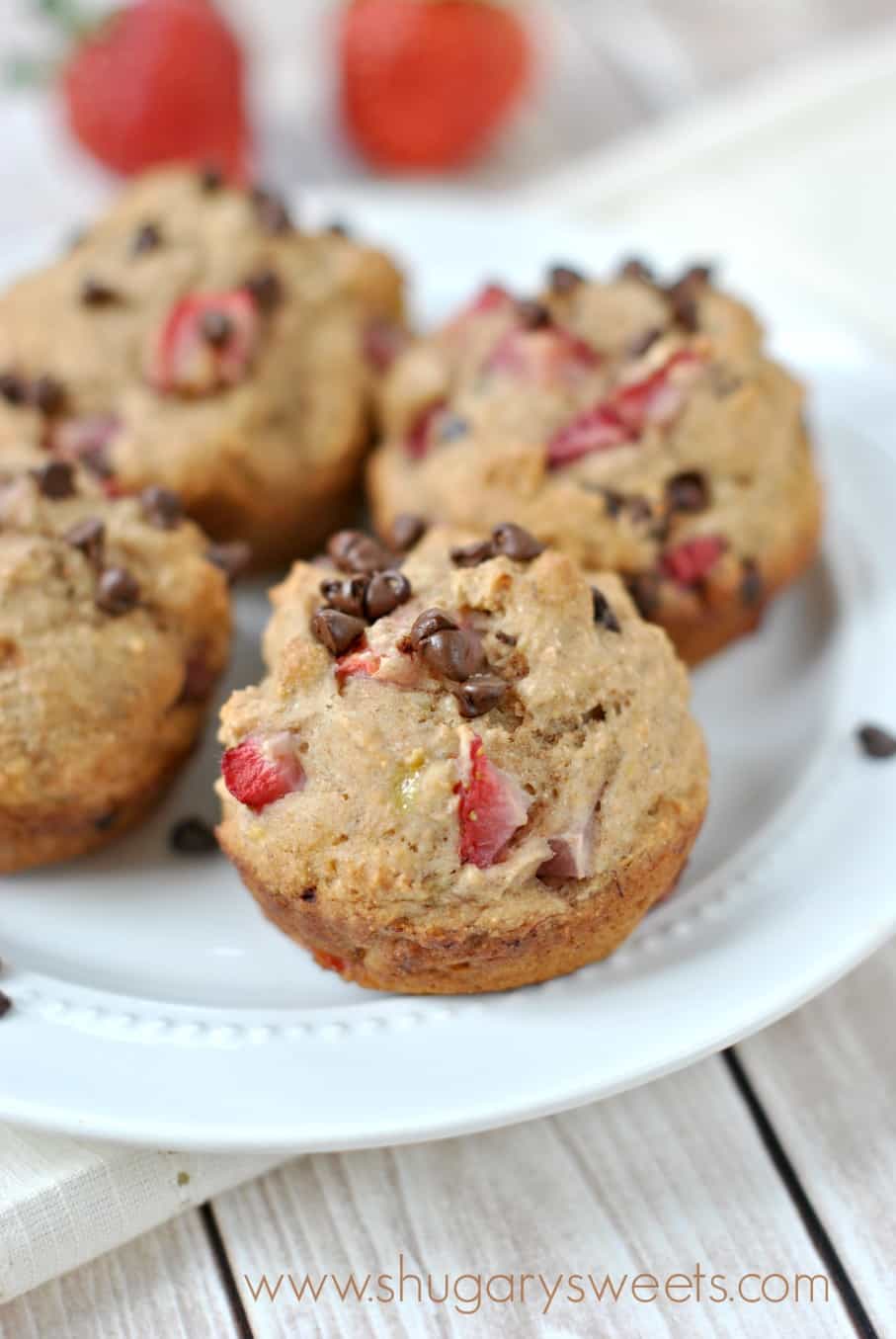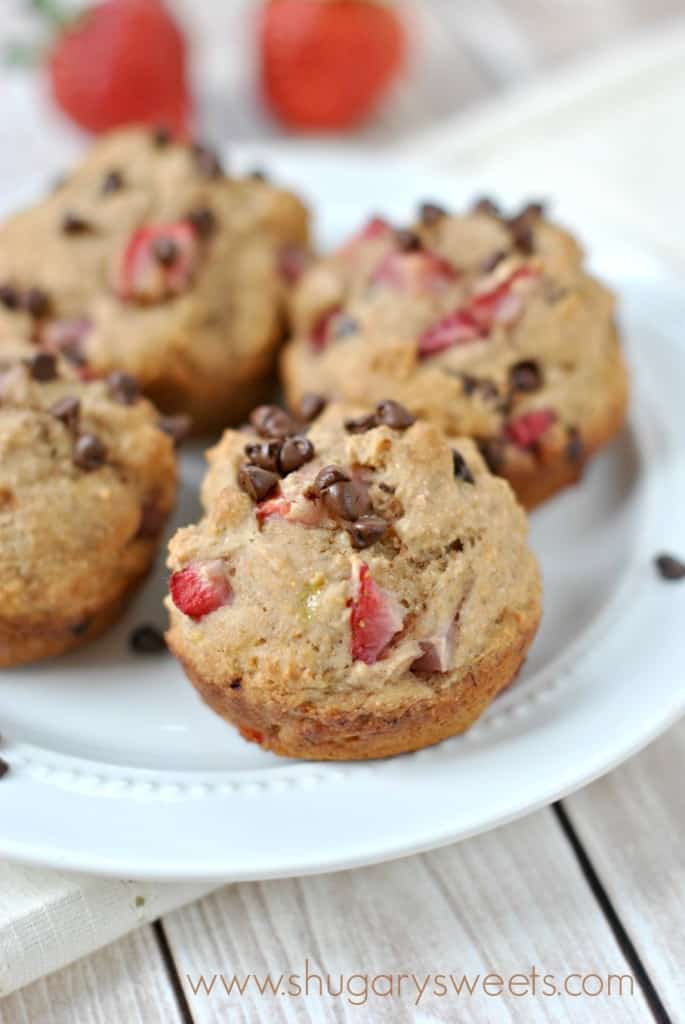 Skinny Strawberry Banana Chocolate Chip Muffins are a guilt-free treat in the morning!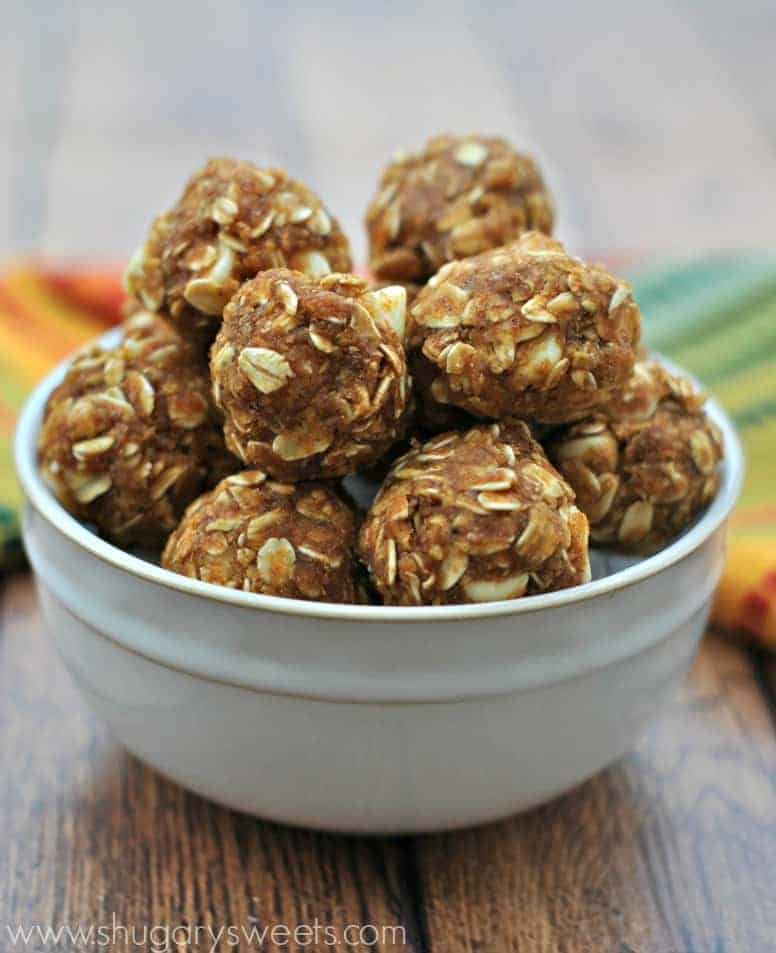 Pumpkin Energy Bites: healthy food that fuels the body pre/post workout!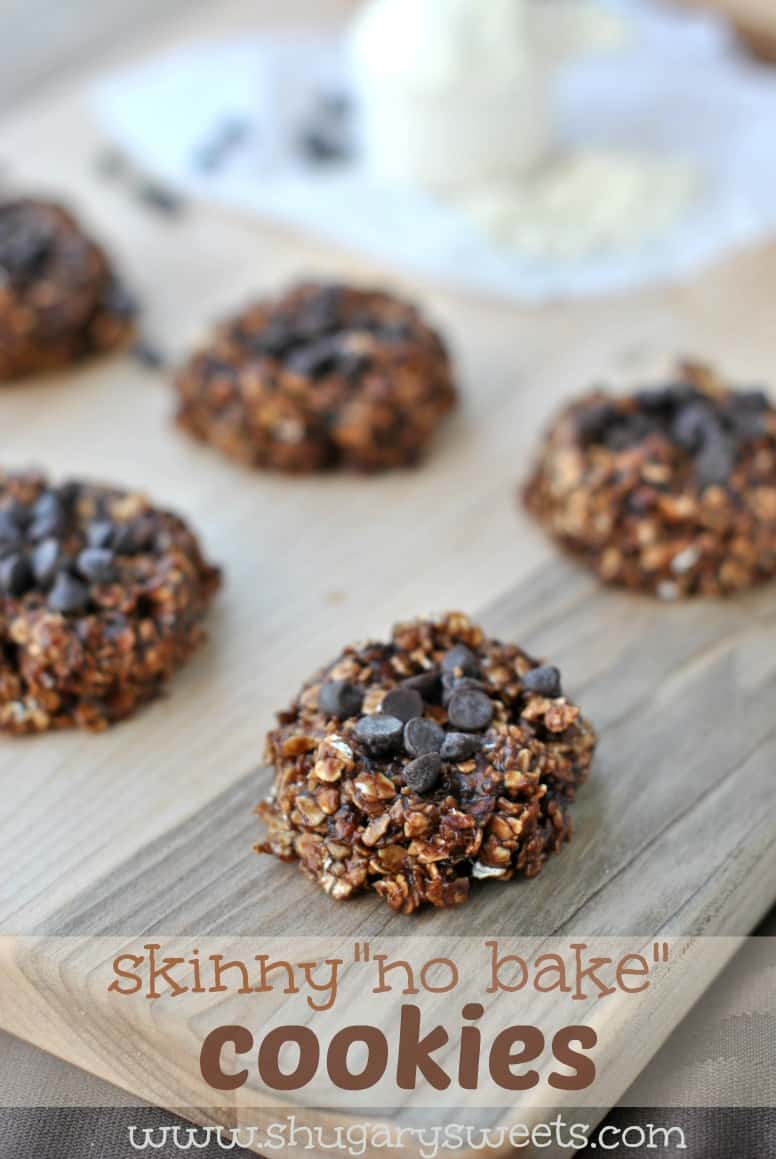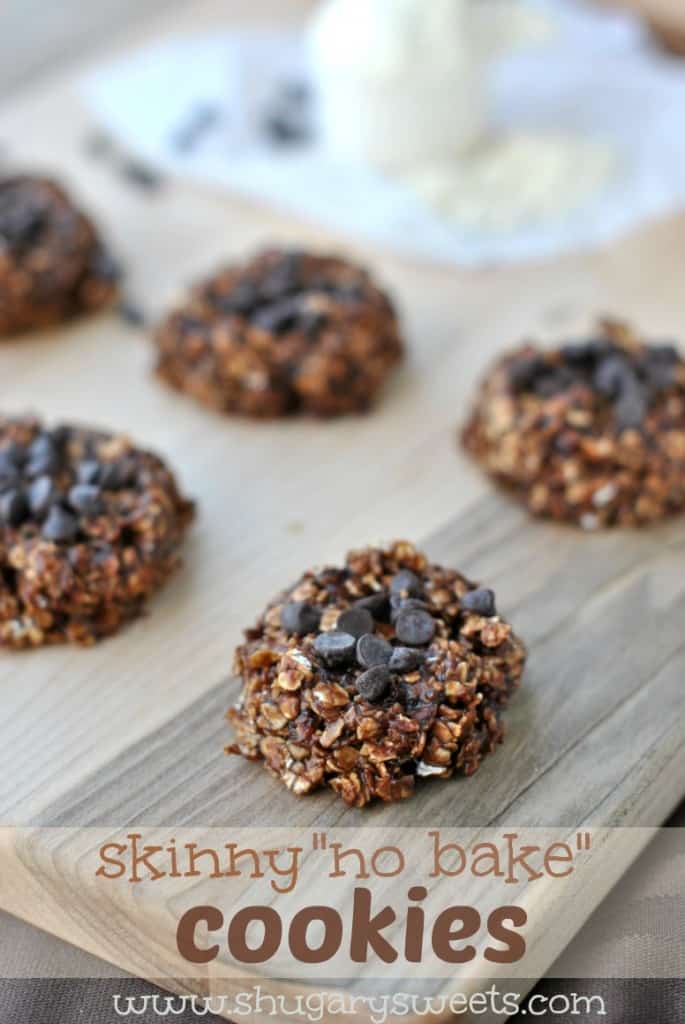 Skinny No Bake Cookies: these healthy treats won't leave you feeling guilty!



**This is a sponsored post on behalf of Fisher Nuts. I was compensated for my time, however all opinions expressed are 100% my own!