If you love no bake cookies AND you love oatmeal scotchies: these NO BAKE Oatmeal Scotchies are for you! Cookies packed with butterscotch flavor and ready on your table in minutes!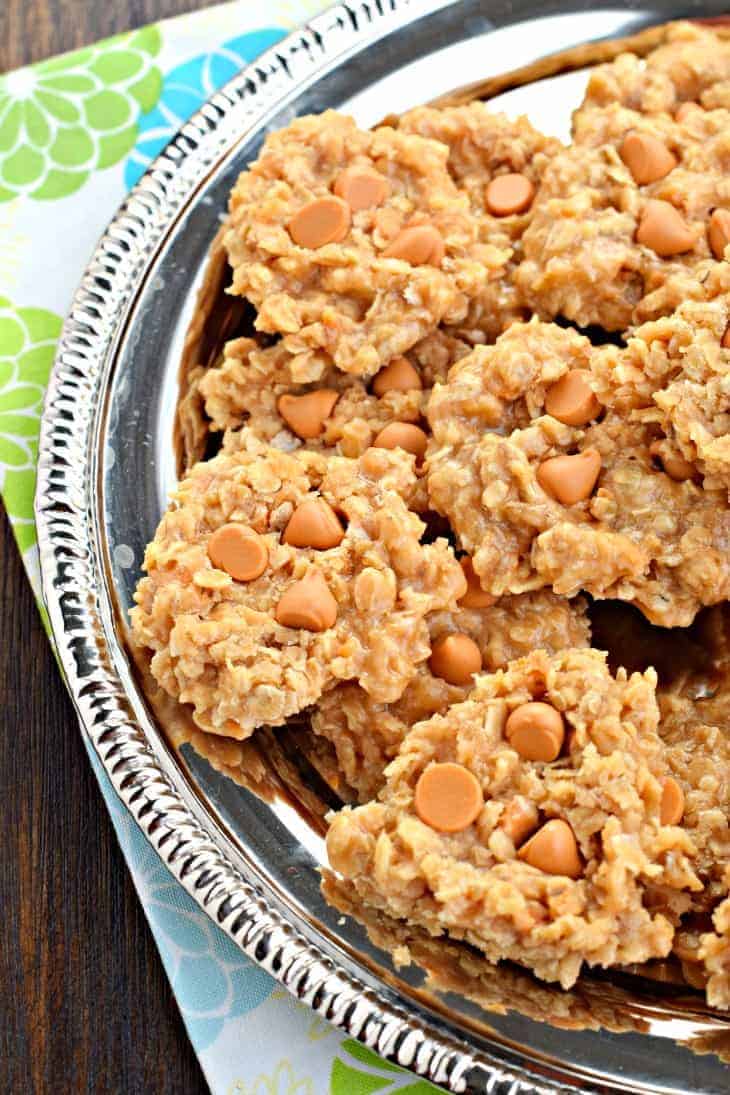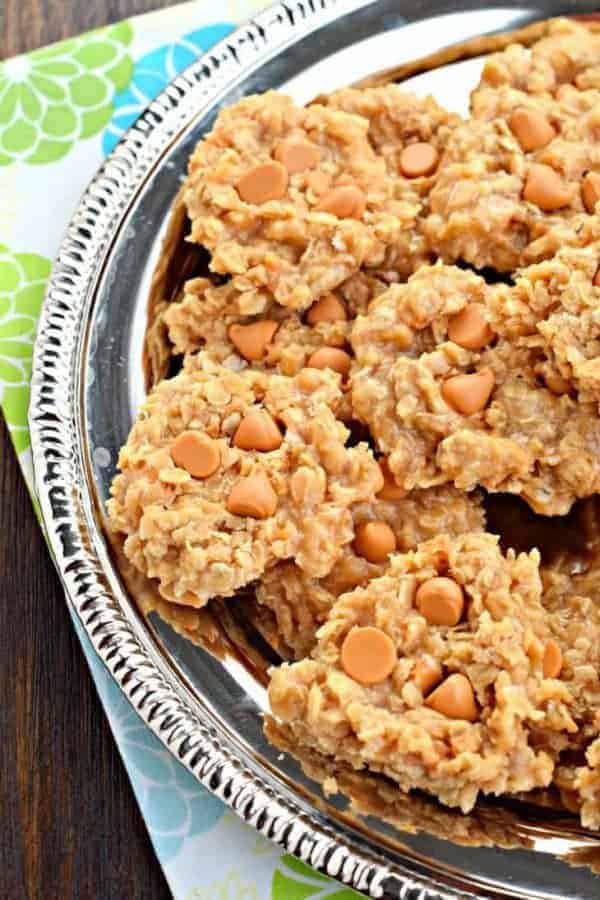 Why this Recipe Works
When I left for college, oatmeal butterscotch cookies were the one treat I asked my mom to make for me on weekends I came home. I also asked for a box full of Kraft mac and cheese, Cool Ranch Doritos, and Ramen…not exactly a creative cook back then.
But when it came to cookies, I would much rather have butterscotch over Chocolate Chip Cookies or Peanut Butter Cookies.
I love butterscotch.
These Oatmeal Scotchie Bars are one of my favorite cookie bars! Have you tried them yet?
I also love No Bake Cookies. When the weather hits 90 degrees F and I have zero desire to turn on my oven, I choose no bake cookies as my stand-by dessert.
So it occurred to me, why not combine my favorite cookies with a no bake recipe??
These can be whipped up from start to finish in about 15 minutes. I like these cold, so storing them in a covered container in the refrigerator is perfect!
Want to know HOW to make No Bake Cookies? Be sure to read my tutorial here: No Bake Chocolate Oatmeal Cookies. Just swap out the ingredients to make your favorite flavor!
More No Bake Desserts