Iced Oatmeal Cookies
Delicious, copycat Iced Oatmeal Cookies. Better than the grocery store version!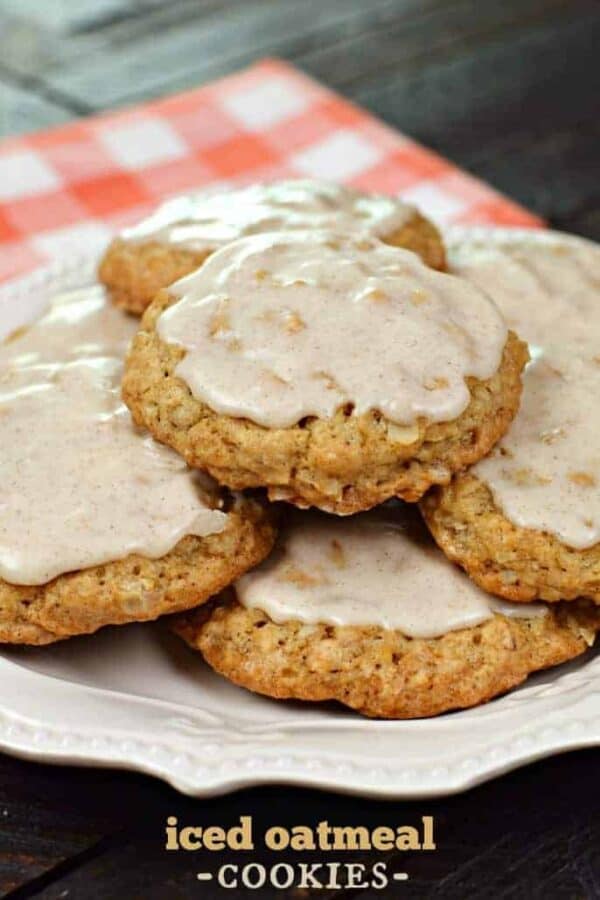 **photos updated November 2017**
Do you ever make something and think to yourself, "Oh my gosh this is the best thing I've ever eaten."
The day I made these cookies, that's how I felt. And the next day too. And on the third day, they were gone, and I cried.
These cookies taste very similar to the iced oatmeal cookies you get at the grocery store. I don't even know if there is a brand name, it may just be the store brand that I enjoy so much.
But no more. No more will I buy those when I know how to make them at home. And, hellooooo, they are oatmeal. Healthy.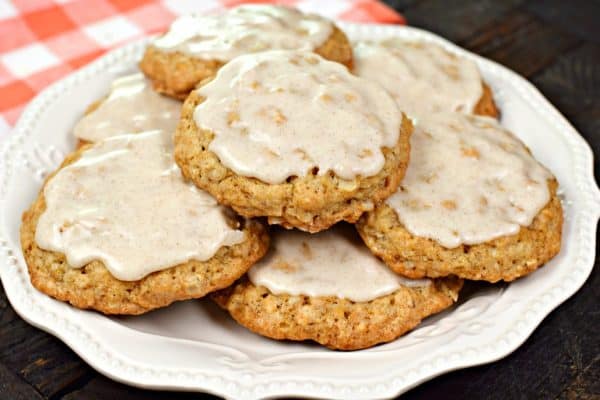 Connect with Shugary Sweets!
 Be sure to follow me on my social media, so you never miss a post!
Facebook | Twitter | Google+ | Pinterest | instagram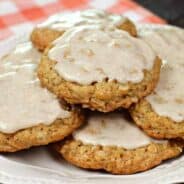 Iced Oatmeal Cookies
Ingredients:
For the Cookie:
1 cup butter, melted and slightly cooled
1 cup granulated sugar
1/2 cup brown sugar
2 eggs
2 tsp cinnamon
1 tsp nutmeg
1 tsp kosher salt
1 tsp baking soda
1 Tbsp baking powder
2 cup quick oats
2 cup flour
For the Icing:
2 cup powdered sugar
1/2 cup heavy cream
1/2 tsp cinnamon
Directions:
In food processor, add oatmeal and pulse until partly ground. Don't make into a fine powder, leave some chunks. I pulsed mine 6 times, at 1-2 seconds each. Set aside.
In mixing bowl, blend together butter with sugars. Mix 1-2 minutes until combined. Add eggs, one at a time. Mix in remaining cookie ingredients and blend until thoroughly combined.
Drop by several tablespoons onto a parchment paper lined cookie sheet. Bake in a 350 degree oven for 14-16 minutes. I like mine a little bit crunchier, so I went closer to 16 minutes. Remove and cool.
To make glaze, whisk together powdered sugar with heavy cream and cinnamon until smooth. Frost each cookie and allow to harden. You can put them in refrigerator to speed up process (about 30 minutes).
Enjoy!
MAKING THIS RECIPE? Share it with me on Instagram using the hashtag #ShugarySweets so I can see what you're cooking up in the kitchen!