Do you love a hot, creamy Egg Nog Latte? Well, guess what? You can now make them at home, with no espresso machine needed!!!
Love this recipe? Sign up for Shugary Sweets email subscription and never miss out again!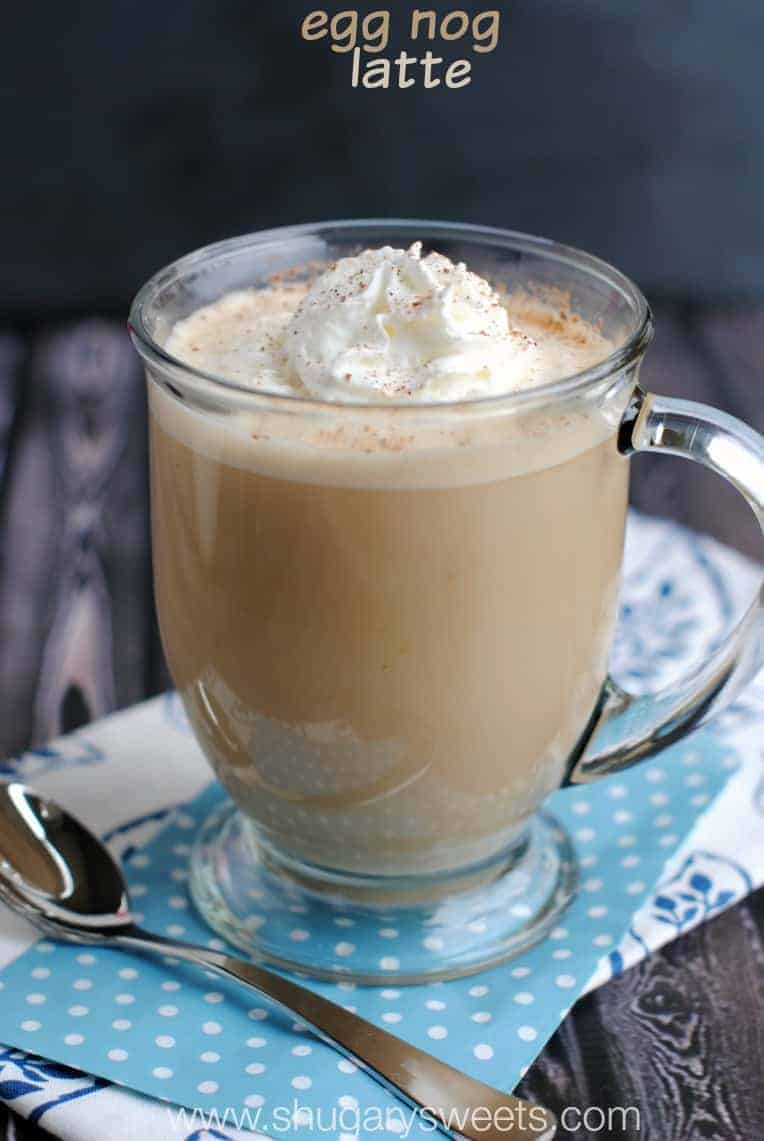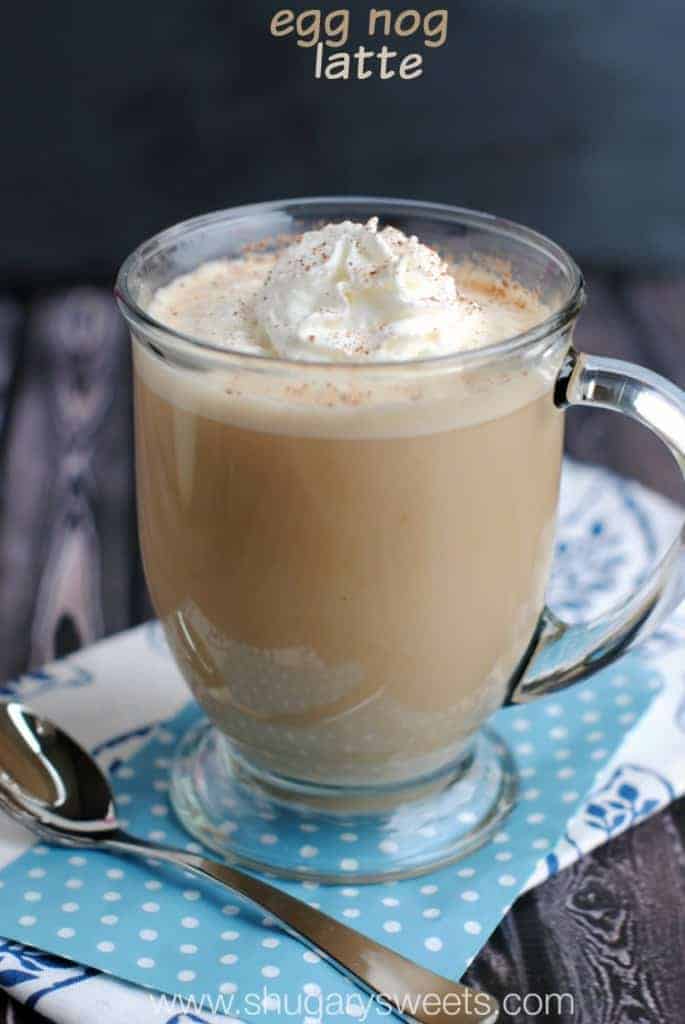 You guys. I don't know about you, but this was one recipe testing I had to repeat numerous times. Not that I changed anything from the first time I tested…it just needed several tests. To make sure I got it right, haha!
Actually, in all seriousness, this drink turned out perfect.
Egg Nog Latte's are one of my favorite holiday drinks. From Starbucks.
I know I say I don't go to Starbuck's very often, and really I don't. If I did, I'd spend a fortune, because my teens think they get to order something too! But, when I'm out Christmas shopping, and Egg Nog Latte is my thang.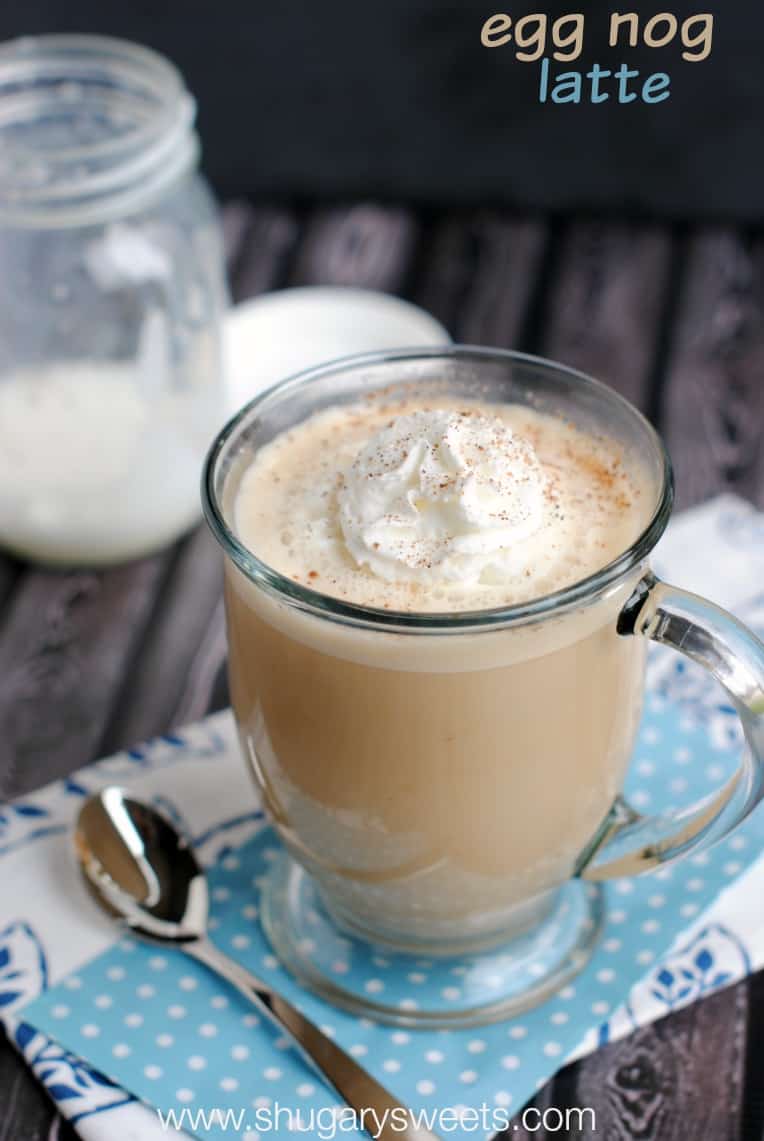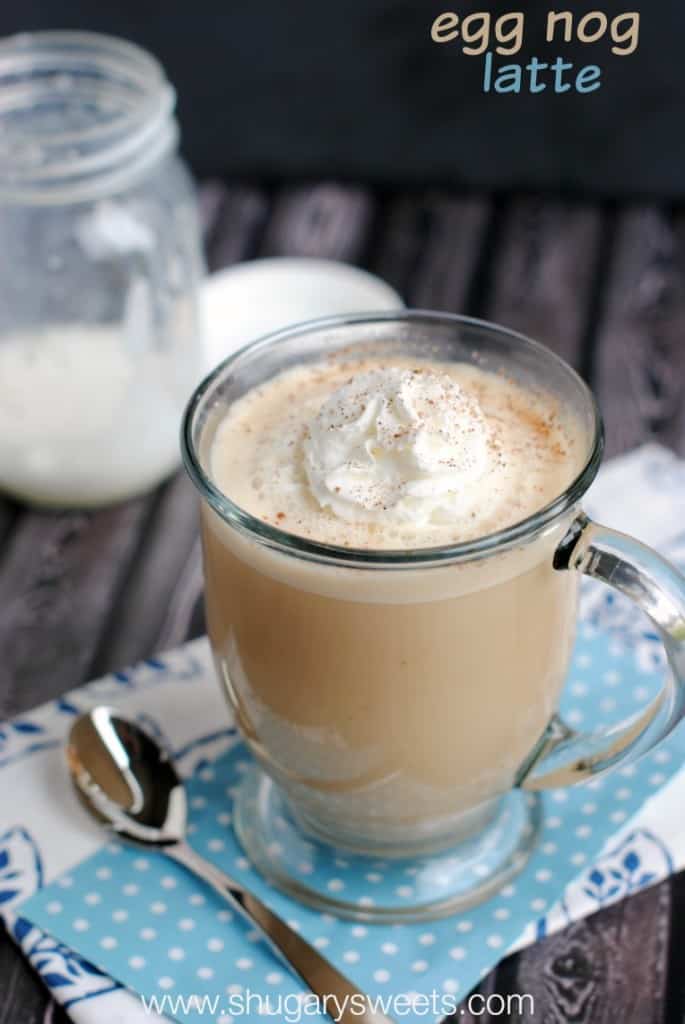 It's what I equate to holiday shopping. Maybe it's the delicious drink. Maybe it's the red cup. Either way, I order it every holiday season.
Until now. My Starbuck's isn't carrying my favorite drink!! What???
Instead of letting devastation ensue (#firstworldproblems), I went to my kitchen to whip up my own Egg Nog Latte.
Take THAT Starbucks. Cause guess what? Mine is better than yours (do you hear me singing and taunting as I say that?? Cause I am).
And the best part? You don't need a special espresso maker to do this recipe. You're welcome.
I know you're probably wondering, "how do you get the frothy, steamy milk??"
Well. The microwave. And my friend, the Mason jar. Works like a charm. Just need to "shake it up." (again, do you hear me singing??)
Wait. I have one more best part. Is that okay?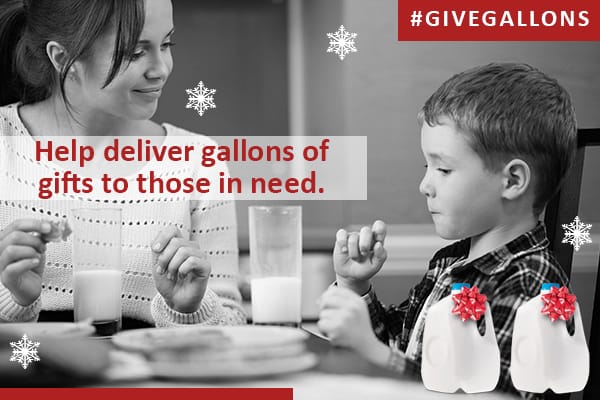 I've teamed up with the American Dairy Association again this holiday season! ADA Mideast launched it's first nationwide program to deliver gallons of milk to hungry families who need it most!
For every "like," share or comment on designated recipe photos on the ADA Mideast Facebook page from Giving Tuesday (Dec. 2) through Dec. 12, ADA Mideast will donate $1 to the Great American Milk Drive (GAMD), which is run through Feeding America. Then, the country's dairy farmers and milk companies will match the total donation, doubling the gallons of gifts!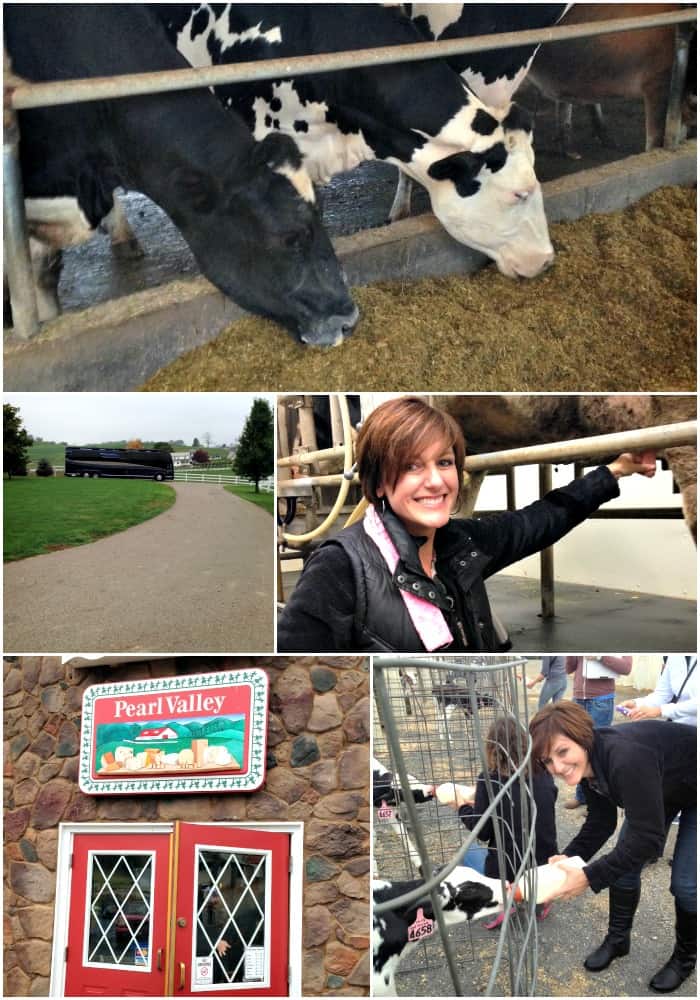 I've been so blessed to get to know the ADA Mideast people. They truly are good hearted people, and the relationships they have built with local farmers is priceless. Last year I had the opportunity to go visit a few farms and learn the art of cheese making. I went from being this city girl, to a farm loving girl in one day. I loved everything about the trip, including feeding the baby calves. But I also enjoyed learning about where our milk comes from and safety measures in place!
Connect with the American Dairy Association:
Check out these delicious holiday recipes from our talented friends!
Climbing Grier Mountain – Monte Crisco Lasagna
Garnish with Lemon – Slow Cooker Reuben Dip
In Katrina's Kitchen – Gingerbread Steamer
Lemons for Lulu – Hot Bruschetta Dip 
Inside BruCrew Life – Hot Chocolate Cheesecake Dip
Dessert for Two – Skinny Chocolate Peppermint Mousse
Eat2Gather – Cheese Platter 101
Love Grows Wild – Sausage Cheese Breakfast Casserole 
Food Faith Fitness – Coconut Pistachio Crepe Cake
The Lemon Bowl – Chicken and Mushroom Casserole with Crispy Panko Topping
The Law Student's Wife – Cheesy Mushroom Puff Pastry Bites


**This is a sponsored post on behalf of the American Dairy Association, Mideast. I was compensated for my time, however all opinions expressed are 100% my own!