These gorgeous Peanut Butter and Jelly Sandwich Cookies are made with 4 simple ingredients! And they take approximately 4 seconds to devour!
Be sure to sign up for my free email subscription…new recipes in your inbox
**This recipe is in partnership with Smucker's Natural Peanut Butter. While I was compensated for this recipe, all opinions are 100% my own!**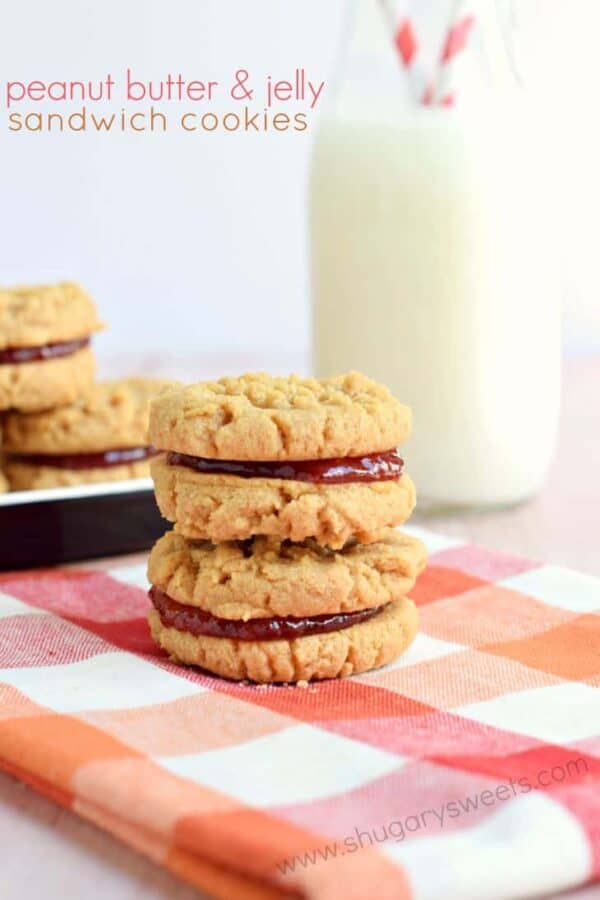 Today, I'm going to share a little story with you. And at the end of today's story (filled with pictures) I'll be sharing a recipe for these easy, 4 ingredient, Peanut Butter and Jelly Sandwich cookies! Yes, you read that right. 4 ingredients.
I'm always amazed at the opportunities I'm given because of this blog. Last week I was invited to be a part of an event that hit close to home.
No really, it was close to home. Not only geographically, but after the event I learned I have a family connection!
I partnered up with Smucker's Natural Peanut Butter to help support America's National parks. Through an ongoing 4 year partnership with the National Parks Conservation Association (NPCA), together they encourage fans of simple, natural taste to nourish your lives and protect this country's amazing landscapes…both locally and nationally! This is where I got involved.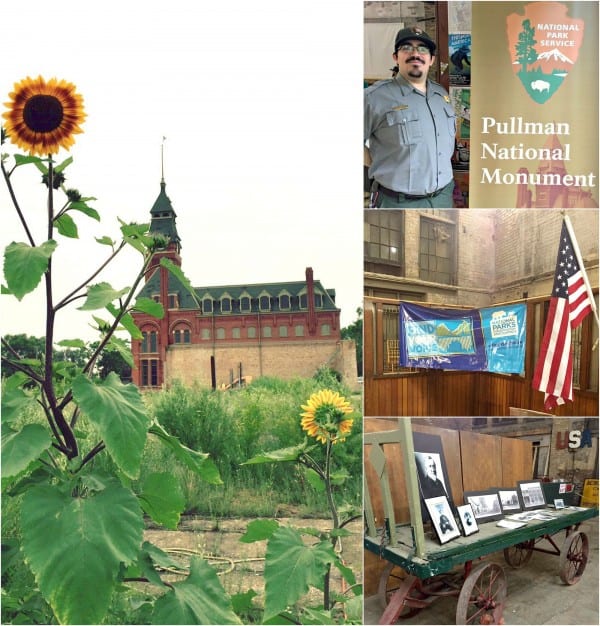 With the help of Smucker's Natural Peanut Butter, I was invited to attend an event local to me, and encouraged to create awareness to our National Parks. Ironically, when I was invited, I had no idea that there was a National Park in my own backyard. Two years ago my family went on a trip out West to visit as many National Parks as we could. In three weeks we hit quite a few. As it turns out, this past February, Pullman National Monument (here in Chicago) has been added to the list of National Parks!
When I arrived at the Pullman National Monument, the volunteers were just starting to arrive. The NPCA was worried that the weather forecast (rain and thunderstorms) might keep the volunteers away. But in the end, over 150 volunteers from around the Chicagoland area (including interns from the Field Museum, students from the Student Conservation Association (SCA), local residents, neighbors, and more) all came together for a day-long event of community service. Through the #FindYourVoice campaign, this event was created to inspire and empower a new generation of advocates. The idea is to not only go on those big long vacations visiting National Parks…but to also support those places in your own backyards by volunteering.
We spent the day cleaning up various areas within the park…including the Hotel Florence, sprucing up the new visitor center, planting and landscaping the park's community-managed gardens and more!
It was such an amazing experience to talk with the local residents. To obtain history about the Pullman National Monument. And of course, to be an advocate for this new historic site, by getting my hands dirty with the rest of the volunteers…pulling weeds and washing windows.
One of the highlights about learning all this history, was when I returned home and shared it with my family. Through a conversation with my grandma, I learned that my great-great grandpa from Sweden, moved to Pullman with his wife and children in the 1880's. I had no idea there was a family connection! I feel eager to learn more and sift through my grandma's old photos now.
How will YOU get involved? Have you traveled and visited any of the National Parks?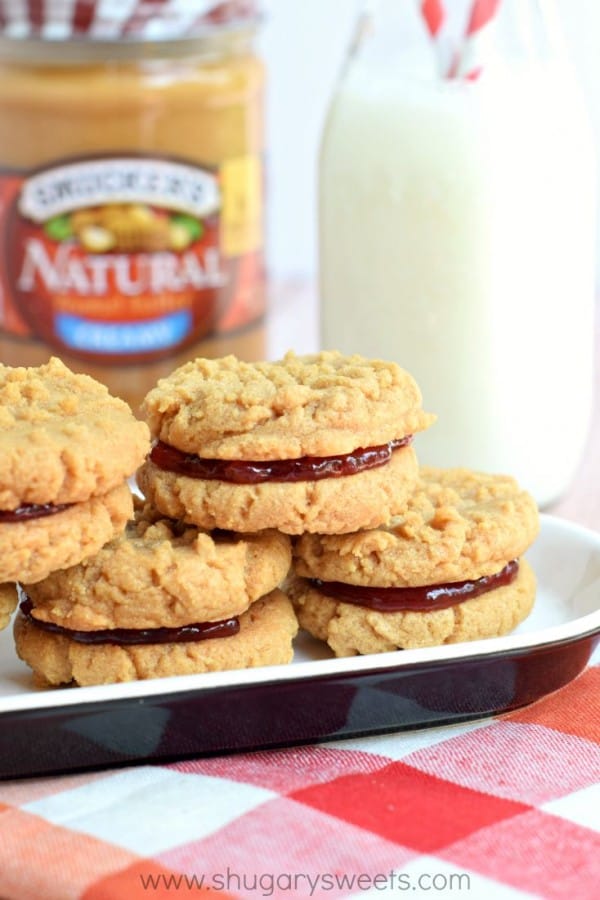 I promised cookies. So here they are. In an effort to stay true to the efforts of the NPCA and Smucker's and support their campaign to "make a natural difference", I thought it would be fun to keep this recipe simple, natural, and delicious!
I used my favorite 3 ingredient, low carb peanut butter cookie recipe. Years ago a church friend (Hi Lisa!!) gave me this recipe after I raved about her cookies.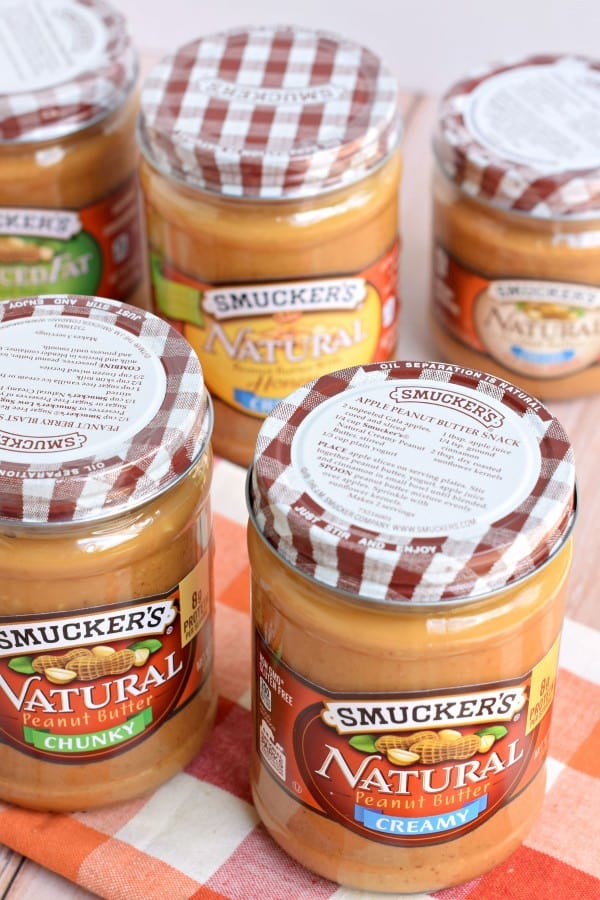 Smucker's Natural Peanut Butter is available in 5 varieties: creamy, chunky, honey, reduced fat and no salt. I used the creamy version for today's recipe…but the chunky or honey would have tasted amazing as well!
It only seemed fitting to pair these with a dollop of Smucker's Natural Strawberry Fruit Spread!
I am going to skip lunch and instead devour a few of these cookies. I know as school begins, my children will want these in their lunches as well.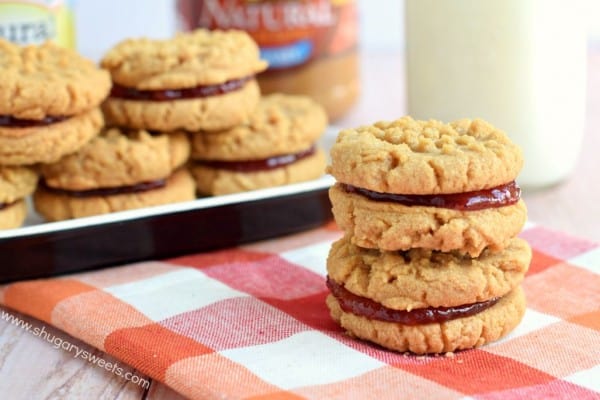 Connect with Smucker's Natural Peanut Butter:
website | facebook
Connect with the NPCA:
Yield: 16 sandwich cookies
Peanut Butter and Jelly Sandwich Cookies
Ingredients
1 cup Smucker's Natural Peanut Butter (creamy)
1 cup granulated sugar
1 large egg
1/3 cup Smucker's Natural Strawberry Fruit Spread
Instructions
Preheat oven to 350 degree F. Line a cookie sheet with parchment paper.
In a mixing bowl, combine peanut butter, sugar and egg. Mix until well combined. Scoop into 1 Tbsp balls and drop onto cookie sheet.
Using the tines of a fork, flatten cookie dough with criss-cross of fork tines.
Bake for 10-12 minutes, until lightly browned. Allow to cool completely. Pair the cookies in similar size/shape. Spoon a small dollop of strawberry fruit spread between cookies. Press together lightly and enjoy! Refrigerate in air tight container for up to 3 days.

 **Today's recipe is sponsored by Smucker's Natural Peanut Butter. While I have been compensated to be a part of this campaign with the NPCA, all opinions are 100% my own**