Sweet and comforting, this Praline Topped Apple Bread is the perfect start to your day! Recipe makes two loaves, and freezes well too!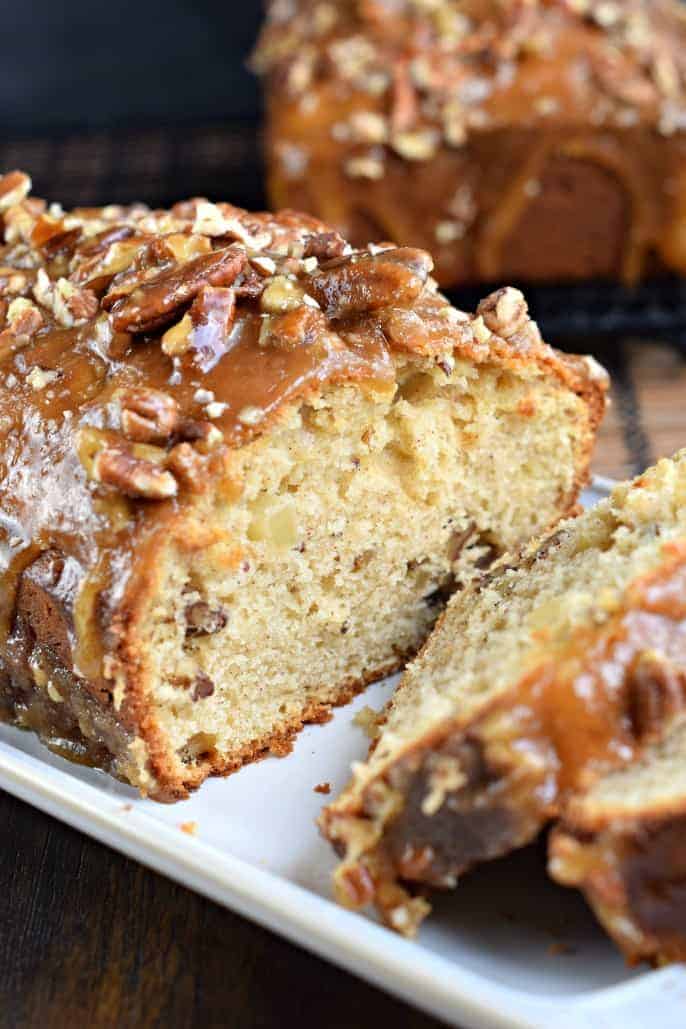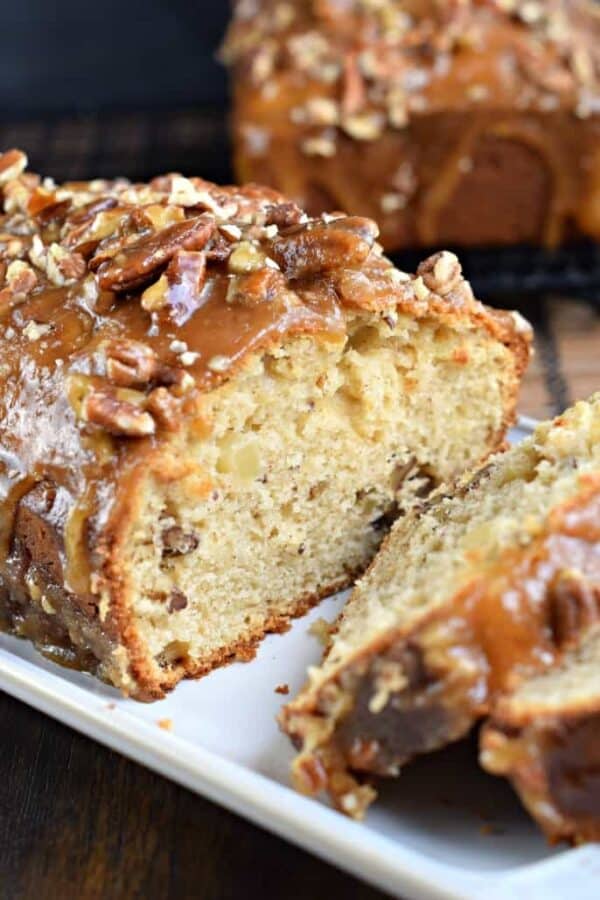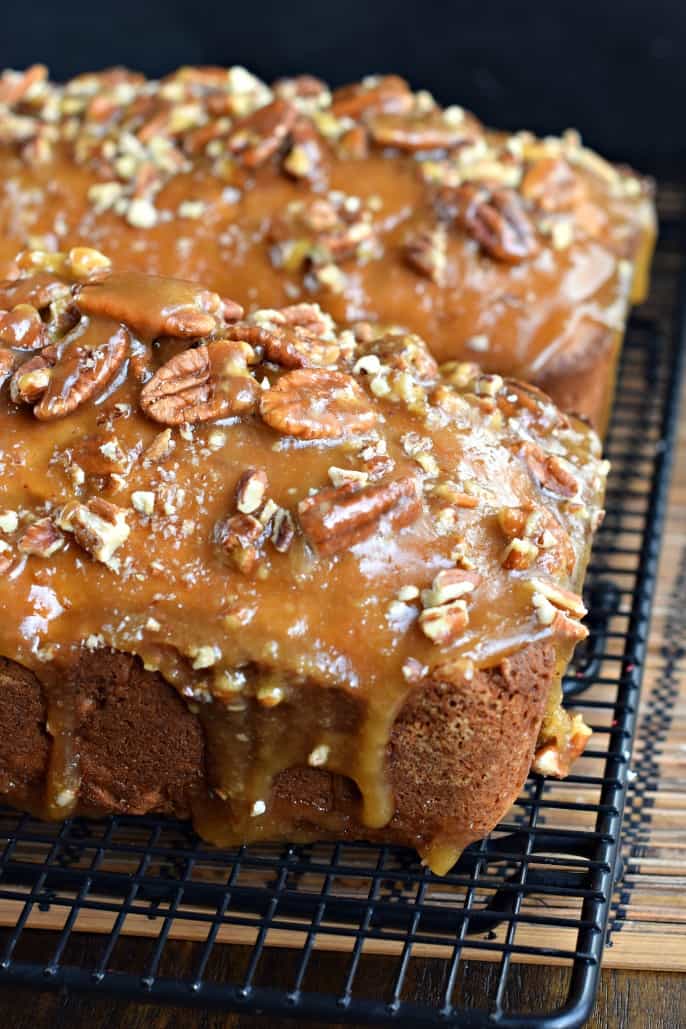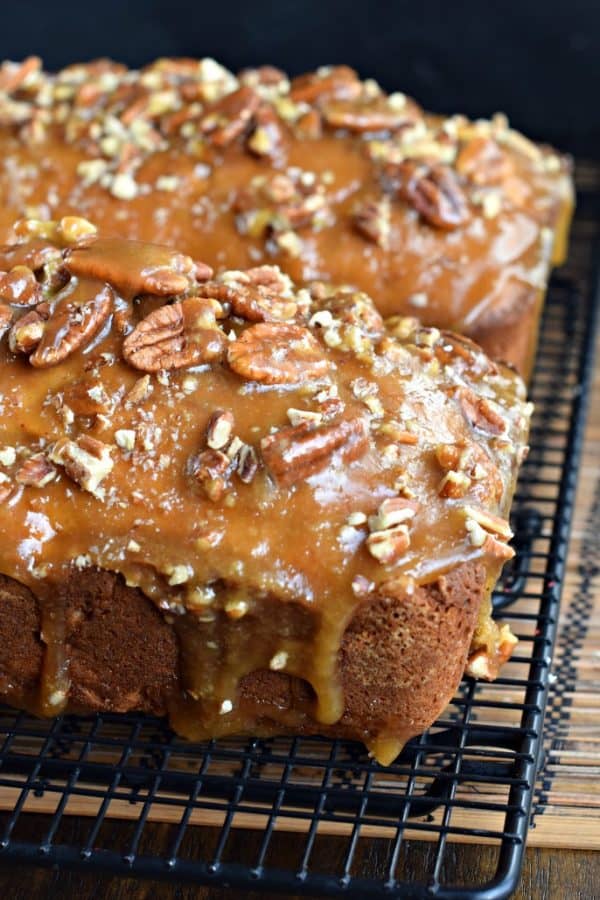 Tips and Tricks
Prepare your bread pans by spraying them with baking spray AND lining the bottom with a small piece of parchment paper. Nobody wants their bread to stick to the bottom and be ruined, this extra step guarantees they will come out perfect!
Make sure you dice your peeled apples into thumbnail sized pieces, and your pecans too!
If you don't have sour cream, you can substitute plain (or vanilla) GREEK yogurt in this recipe (must be greek though, as it's thicker in consistency)
For the glaze, once you've boiled the brown sugar and butter, spoon small amounts over your bread then sprinkle with pecans. Repeat several layers until all the glaze is used!
Once the glaze hardens, wrap in foil and keep at room temperature until ready to serve! ENJOY!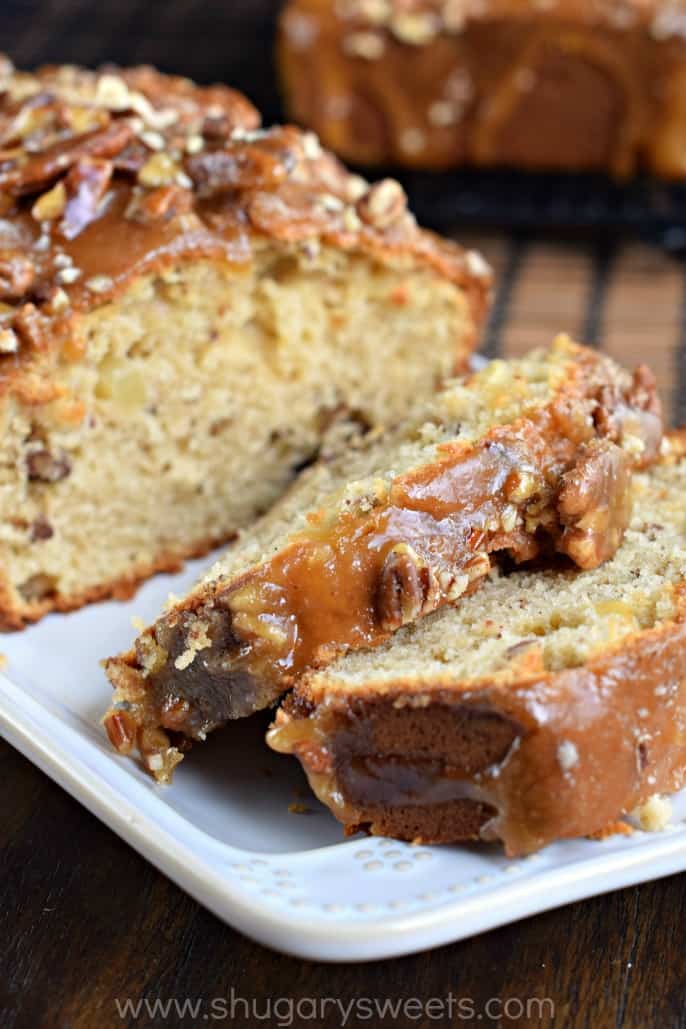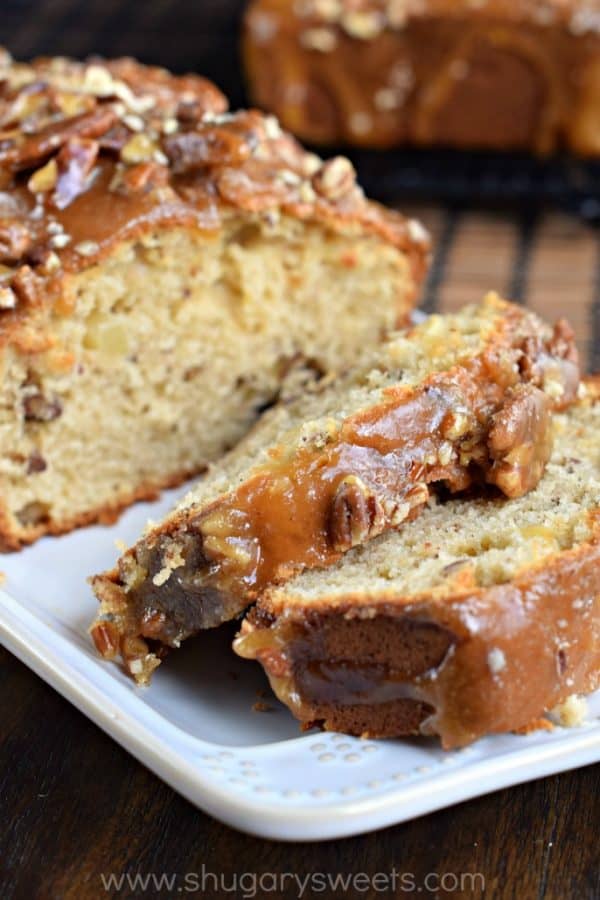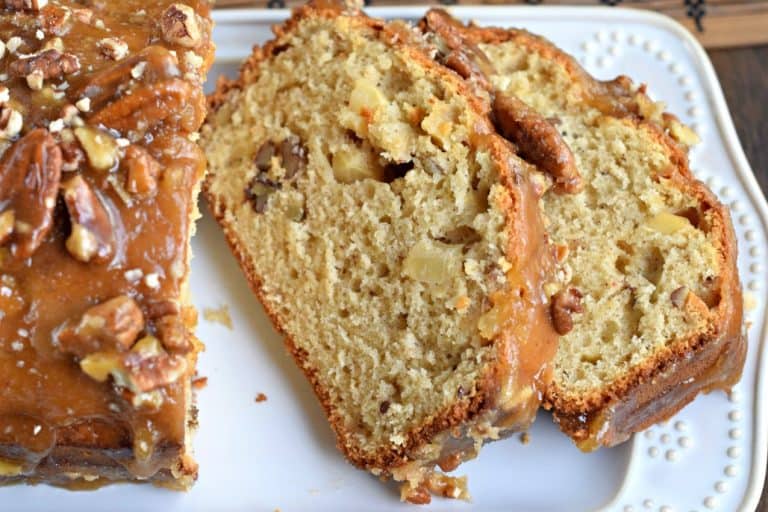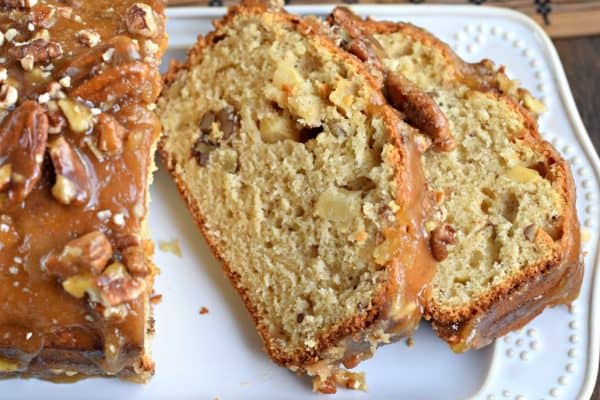 More Bread Recipes: