Rainbow m&m Cookie Bars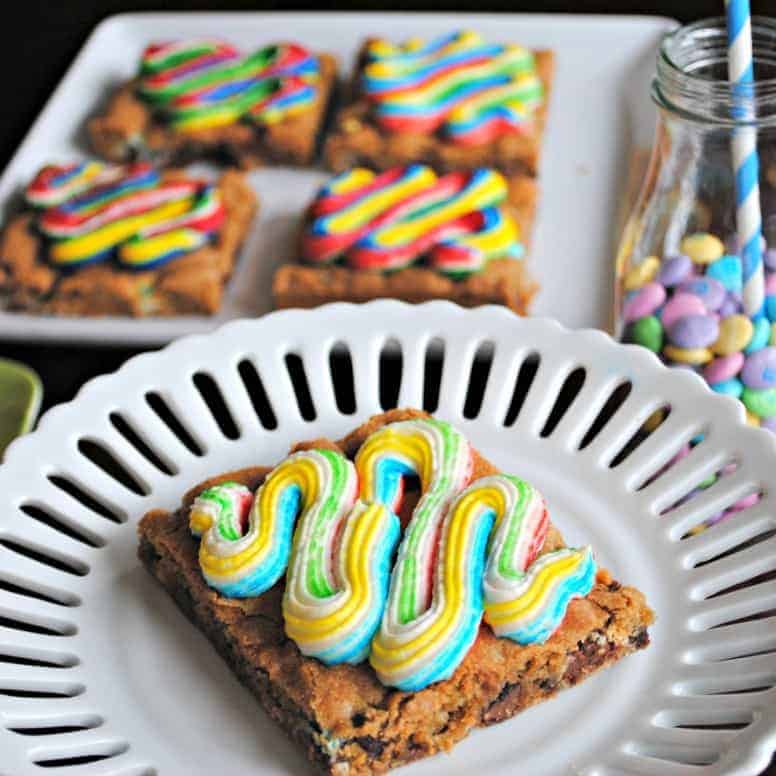 I love frosting. Preferably a good buttercream frosting. And this one has rainbow colors. One of the bloggers I follow showed a tip how to make a rainbow frosting. I've done something similar for meringue cookies, I don't know why I never thought to do this with frosting. Oh, the possibilities are endless now!!
*read the directions below for rainbow instructions*
I happen to love a lot of frosting. Give me a giant slice of cake, from the corner, with extra frosting please. While some of my family scrapes the extra frosting off their cake, I pile it on to my slice.
But, since I like to make my family happy, I did make some of the cookie bars with NO frosting. I'm okay with that too, it means more for me!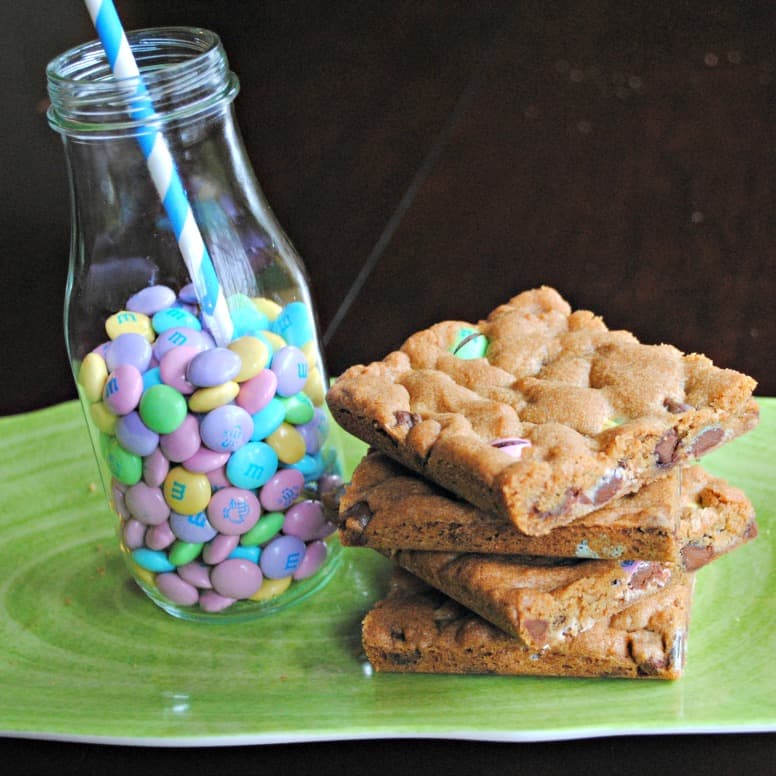 Yield: 16 large bars
Rainbow M&M'S Cookie Bars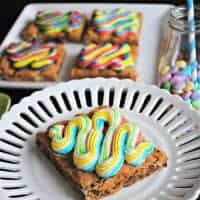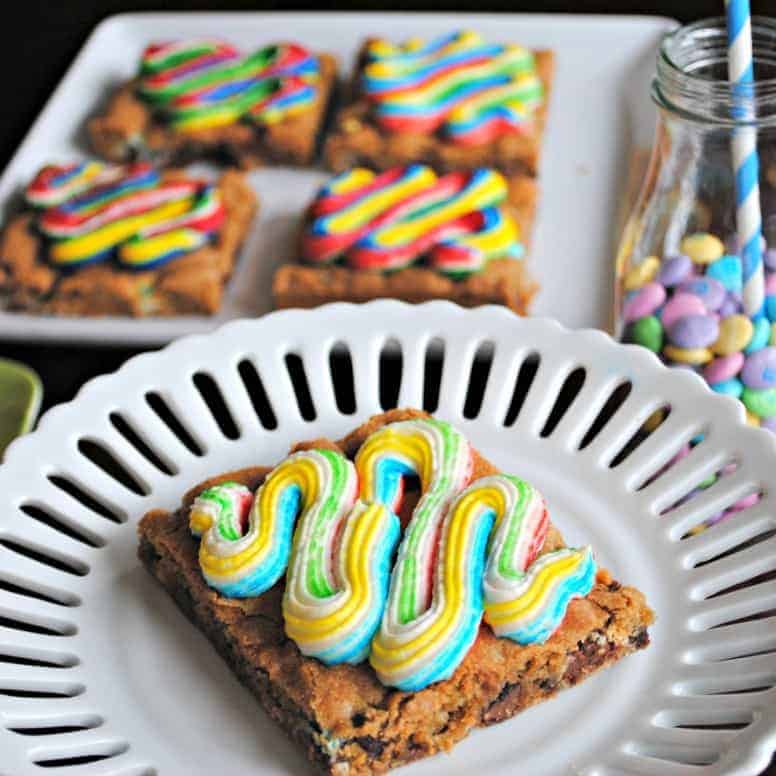 Rainbow Cookie Bars: delicious chocolate chip cookie bars topped with a rainbow buttercream (tutorial)
Ingredients
For the Cookie Bars:
3/4 cup Crisco (butter flavored)
1 1/4 cup brown sugar
2 Tbsp milk
1 Tbsp vanilla extract
1 egg
1 3/4 cup flour
1 tsp kosher salt
1 tsp baking soda
1 pinches of nutmeg
1/2 tsp cinnamon
12oz bag of milk chocolate morsels
1 1/2 cup m&m candies
For the Frosting:
1 cup Butter, softened
5 1/2 cup powdered sugar
1/4 cup milk
2 tsp vanilla
1 1/2 Tbsp meringue powder
gel food coloring
Instructions
For the cookies, combine crisco, sugar, milk and vanilla. Beat in eggs. Add dry ingredients and combine thoroughly. Add in morsels.
Press into bottom of baking sheet (with sides). Bake in a 375 degree oven for about 25 minutes. Center may appear to be a little under cooked, let it rest in baking pan until completely cooled.
For the frosting, beat all ingredients together for 5 minutes until fluffy. Add more milk if necessary for desired consistency.
To frost cookie bars with rainbow pattern, open a large (16inch) decorator bag (I used disposable). Taking your gel food coloring, make stripes from the tip of the bag up 3/4 of the way.
Repeat with other colors. Spoon your frosting into the bag carefully, twist the top and secure.
Cut cookie bars into desired sized pieces. Pipe frosting onto individual bars. The rainbow colors may be more pronounced with the first bars, and become lighter in color with remainder. Enjoy!