The Perfect Tan isn't just what you're trying to get at the beach! It's the name of a delicious milkshake recipe with Baileys Irish Cream, chocolate and Ice Cream. Sip on it while you're sunbathing all summer long.
Bailey's makes everything better, froma Baileys Cheesecake to Irish Cream Coffee creamer. Milkshakes are no exception!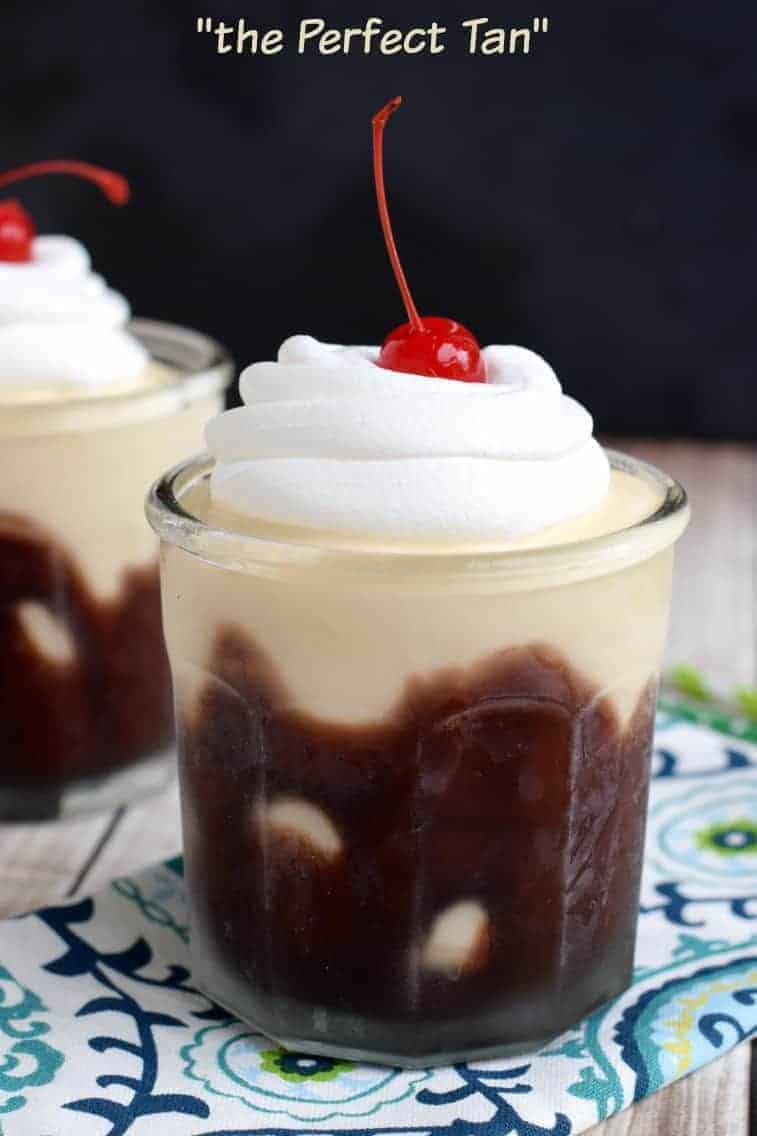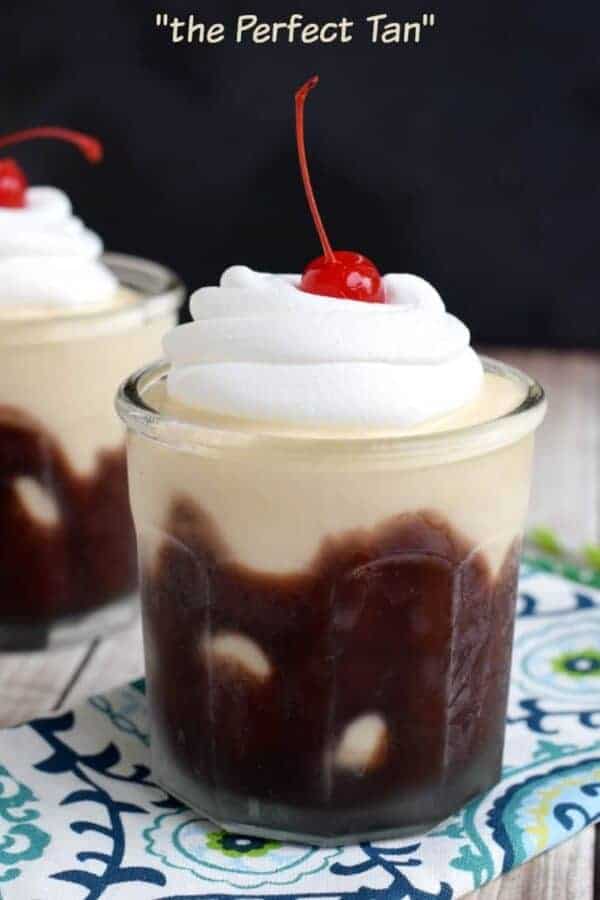 Why This Recipe is Best
The "Perfect Tan" milkshake gets its name, as you might expect, from the golden tan color you get when you combine vanilla ice cream with chocolate syrup and Bailey's.
A boozy milkshake. . . with chocolate!
Only 3 ingredients.
Perfect contrast of black and tan color.
Add a cherry on top for a classic soda fountain look!
It looks similar to the popular Irish bar drink, the Black and Tan, only made with Bailey's and ice cream instead of beer.
Go ahead and make a few of these shakes to share for dessert or pass around at your next pool party!
Ingredient Notes
You only need 3 ingredients for this Irish cream milkshake. 5 if you include the toppings. And believe me, you need the toppings!
Vanilla ice cream. Use your favorite brand or try this homemade vanilla ice cream recipe.
Bailey's Irish Cream. Blended with the ice cream for that boozy whiskey-infused quality.
Chocolate syrup. Drizzle this inside the milkshake glass before adding the blended ice cream. Use our homemade chocolate syrup for best flavor!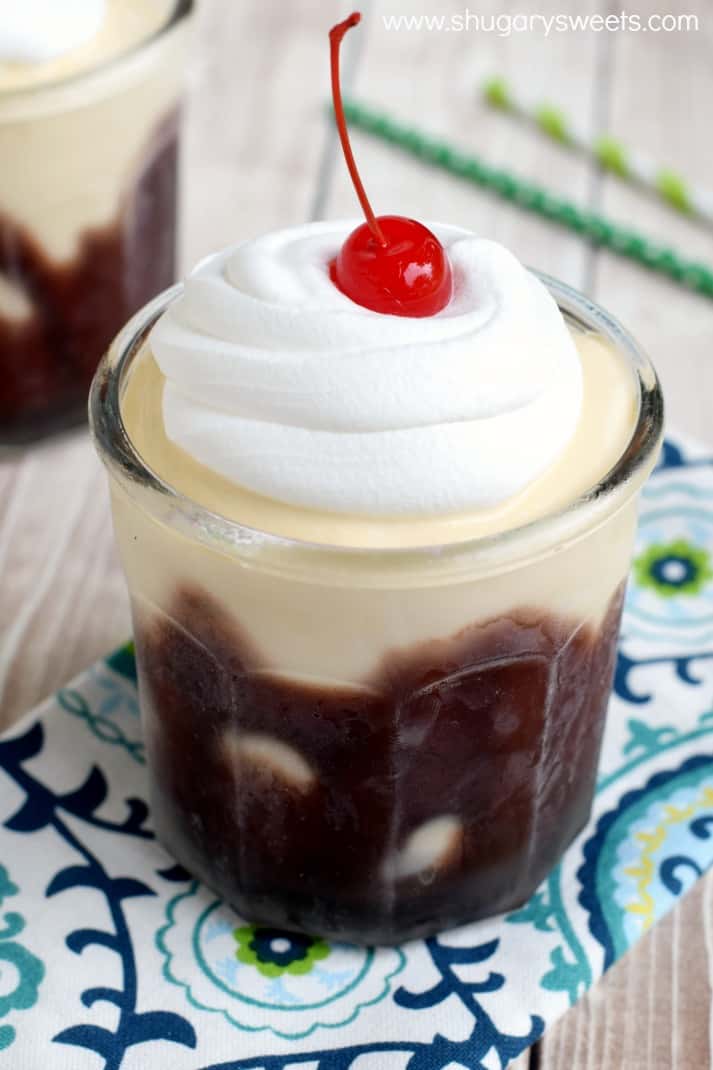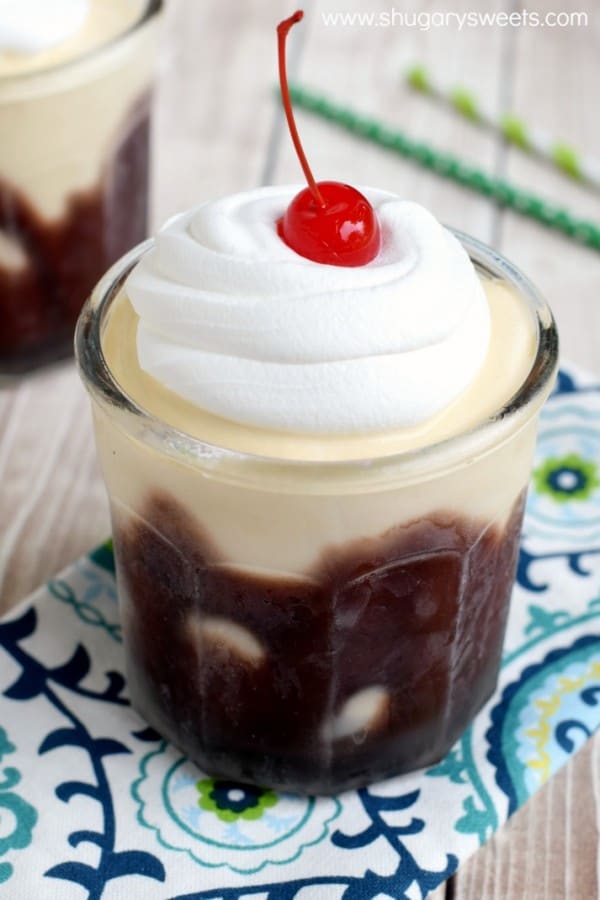 Milkshake Tips and Tricks
Why make your own milkshakes at home? Because YOU get to control how thick you want your shake!
This recipe starts with 4 cups of ice cream. Blended with the Bailey's Irish Cream it becomes thick, but liquid enough to drink with a straw.
If you're someone who likes those super thick shakes you can only slurp with an extra wide straw or a spoon, feel free to add more ice cream!
For thinner (and boozier) black and tan shakes, add more Bailey's. It's simple as that.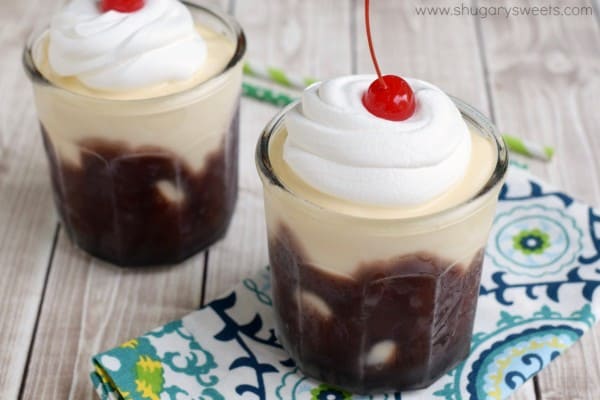 Recipe FAQs
Can these be made without alcohol?
The signature flavor of The Perfect Tan milkshake comes primarily from the Bailey's, which contains some alcohol.
Can I make milkshakes ahead of time?
Milkshakes should be made right before serving and enjoyed right away! It only takes a couple of minutes to blend the shakes together.
How many shakes does this recipe make? Can I double it?
This recipe yields two LARGE milkshakes. You could easily double the recipe if your blender is large enough, or just make two batches!
Or feel free to cut the recipe in half to make a single serving.
More Ice Cream Desserts
"The Perfect Tan" is a Bailey's milkshake with vanilla ice cream and chocolate. Blend up a batch and you'll feel like you're on vacation, without ever leaving home!