When you're looking for an easy dessert, this No Bake Oreo Cheesecake recipe is a creamy, flavorful pie! Easy to throw together for a delicious treat!
Be sure to sign up for my free email subscription…new recipes in your inbox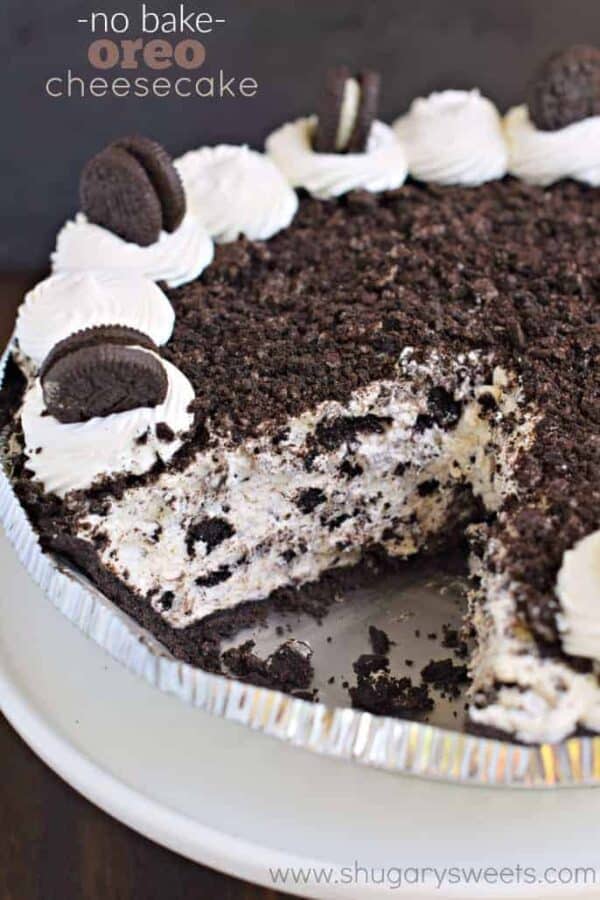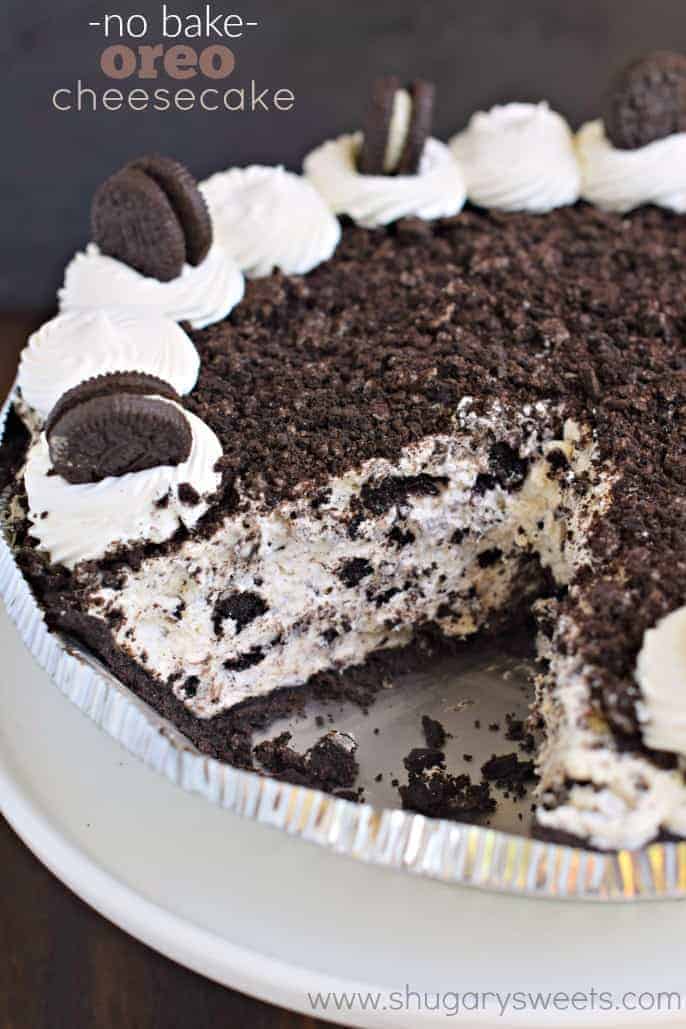 Years ago when my husband and I were first married, I remember purchasing a box of "NO BAKE OREO PIE" in the pudding aisle. I have no idea if they still sell it, but I remember we loved it. It was quick and easy to make.
Fast forward many years and I was sitting here at the computer thinking about cheesecake. That happens. I find myself perusing pinterest and I see photos of cheesecake, or cookies, and suddenly I get the urge to bake!
Fortunately, today's NO BAKE OREO CHEESECAKE recipe does not require you to turn on the oven. Which is awesome when the weather is hot outside.